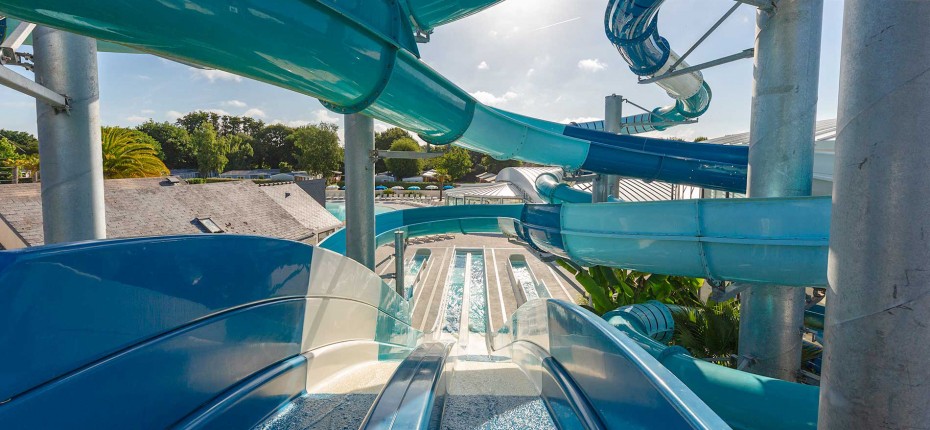 Stay at a campsite with water slides!
For a holiday you're sure to remember, come and stay in one of our Yelloh! Village campsites equipped with amazing water slides. Whizz, glide, and bounce along on an inner tube... there are all the ingredients you need for an amazing holiday! 
At Yelloh! Village, we really want you to enjoy a fantastic holiday. And what better than a campsite with water slides for a fun-packed stay? Be warned: thrills and spills guaranteed! 
We know that being in the water is what kids and teens love best. So this year treat them to a stay at a campsite equipped with some awesome water slides.
And we're sure that, even if you prefer the calm of the swimming pools or whirlpools, you'll be tempted to try out our sensational chutes at least once!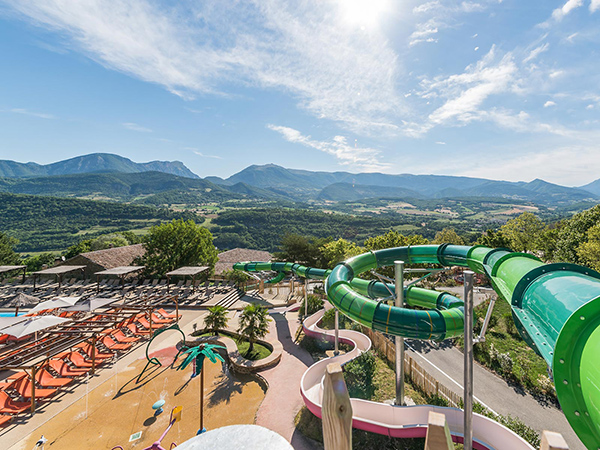 What is more, at our Yelloh! Village campsites, there's something for everyone… With the straight multilane slides, the spiral slides or those where you can whizz down on an inner tube, there'll never be a dull moment!
And that's not all: we've even thought about your tiniest tots with our aquasplash areas and aquatic playgrounds with their mini slides. So your littlies will be able to have as much fun as your big kids, in complete safety.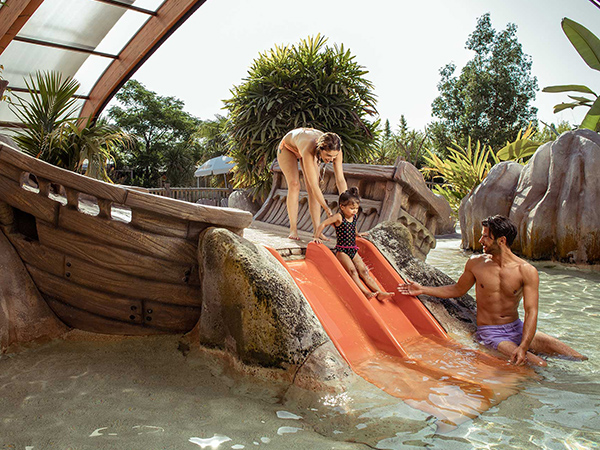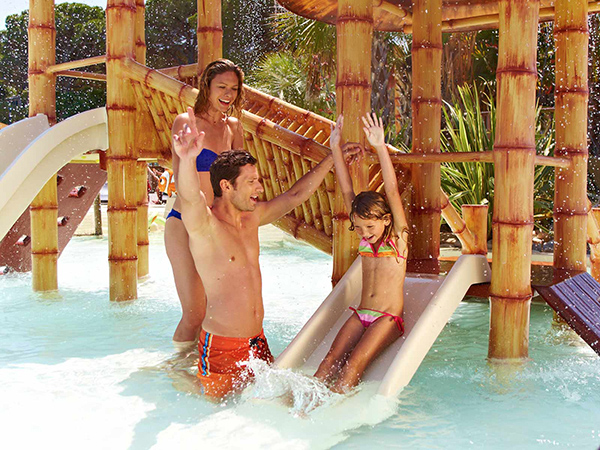 Our campsites boast an amazing array of water slides, each one as exciting as the next. And above all, there is a lifeguard to supervise the pools so that your children can stay safe as they have a splashing time. 
Although there are lifeguards on duty, parents remain responsible for supervising their children.
Are you ready for day after day at the pool? Then don't delay! Book your stay at one of our campsites. And don't forget, when you opt for a campsite with water slides, you're guaranteed an action-packed family holiday. So, on your marks, get set, whiiiiiiiiz!
×