Travel far away without moving
Did you know that it's perfectly possible to take a world tour without leaving Europe? Simply by choosing the right Yelloh! Village campsite... So pack your bags: it's immediate boarding for far-away!
Head off to the far horizon
Who has never dreamed of one day discovering those fabulous islands on the other side of the planet? Of staying in a gorgeous tropical hut with all its discrete luxury? Of having a lush garden filled with flowers and plants, each more incredible than the last and all just beneath your window? Of living with your feet in the warm sand as you discover colours, architecture and decoration that are a world away from your everyday? From dream to reality, all it takes is a reservation. And that reservation couldn't be simpler... at a Yelloh! Village campsite. Absolutely, but perhaps you didn't know that certain campsites offer special areas that are really... unique! And that means that you can enjoy an infinite choice of ambiances to organise a holiday that matches your dreams of travel... the far Pacific, America, Africa, Asia, the Tropics, Crete or Polynesia, simply pick your favourite destination and let Yelloh! Village's imagination carry you away.
Comfort and tranquillity
If you love all things new and original, something tells us that you're going to adore the Yelloh! Village themed areas. The first thing you'll notice is their absolute peace and quiet: they are all pedestrianised and their paths are shady. Insulated from the hustle and bustle of the town, you immediately feel far, far away. And in addition to all that, they couldn't be more comfortable thanks to all the Yelloh! Village advantages they offer. Bedding, services, decoration, layout and design both inside and out, everything has been carefully planned to ensure you enjoy the perfect stay. You'll soon see that top-of-the-range services like these turn a great holiday into something totally exceptional.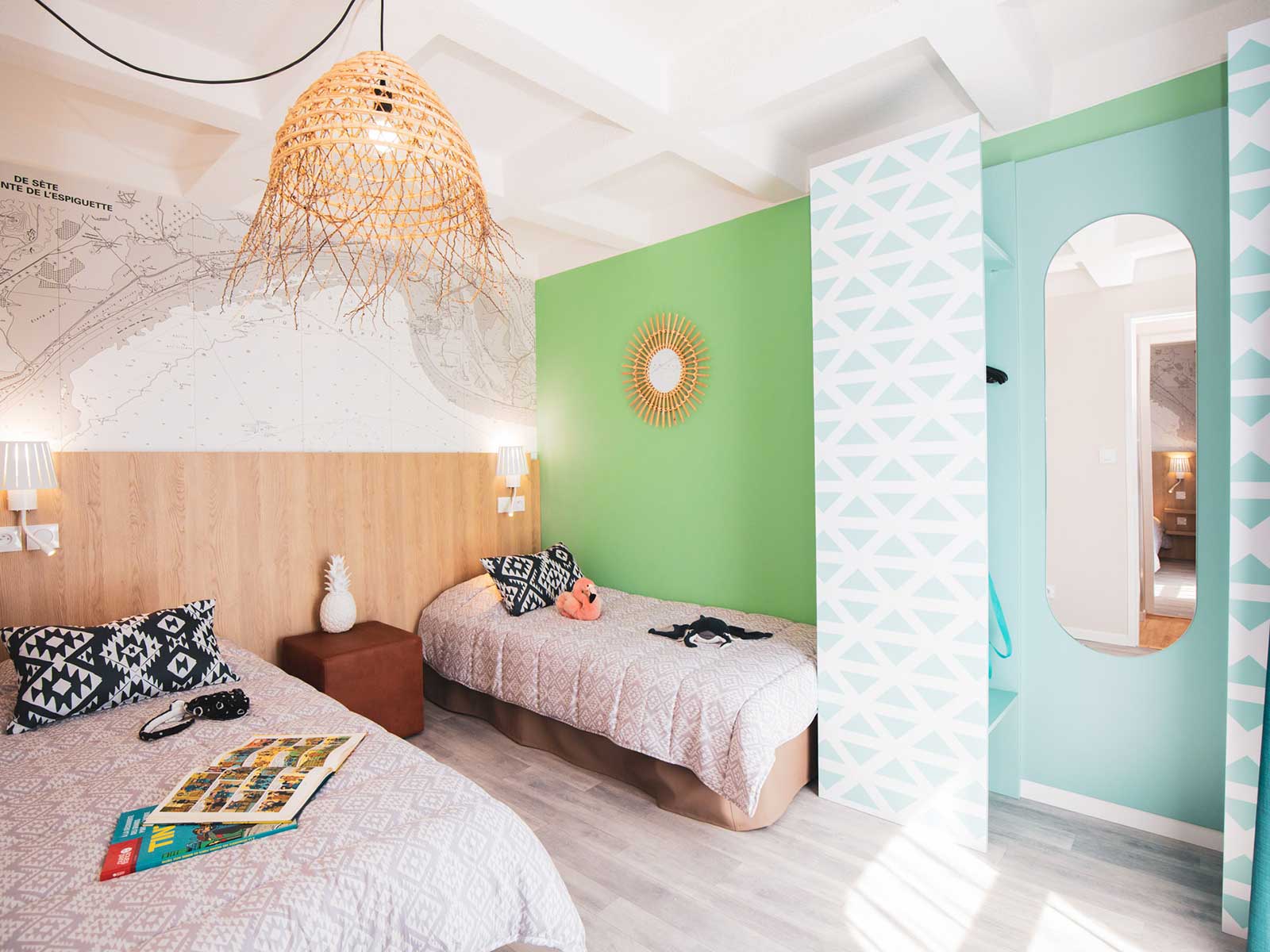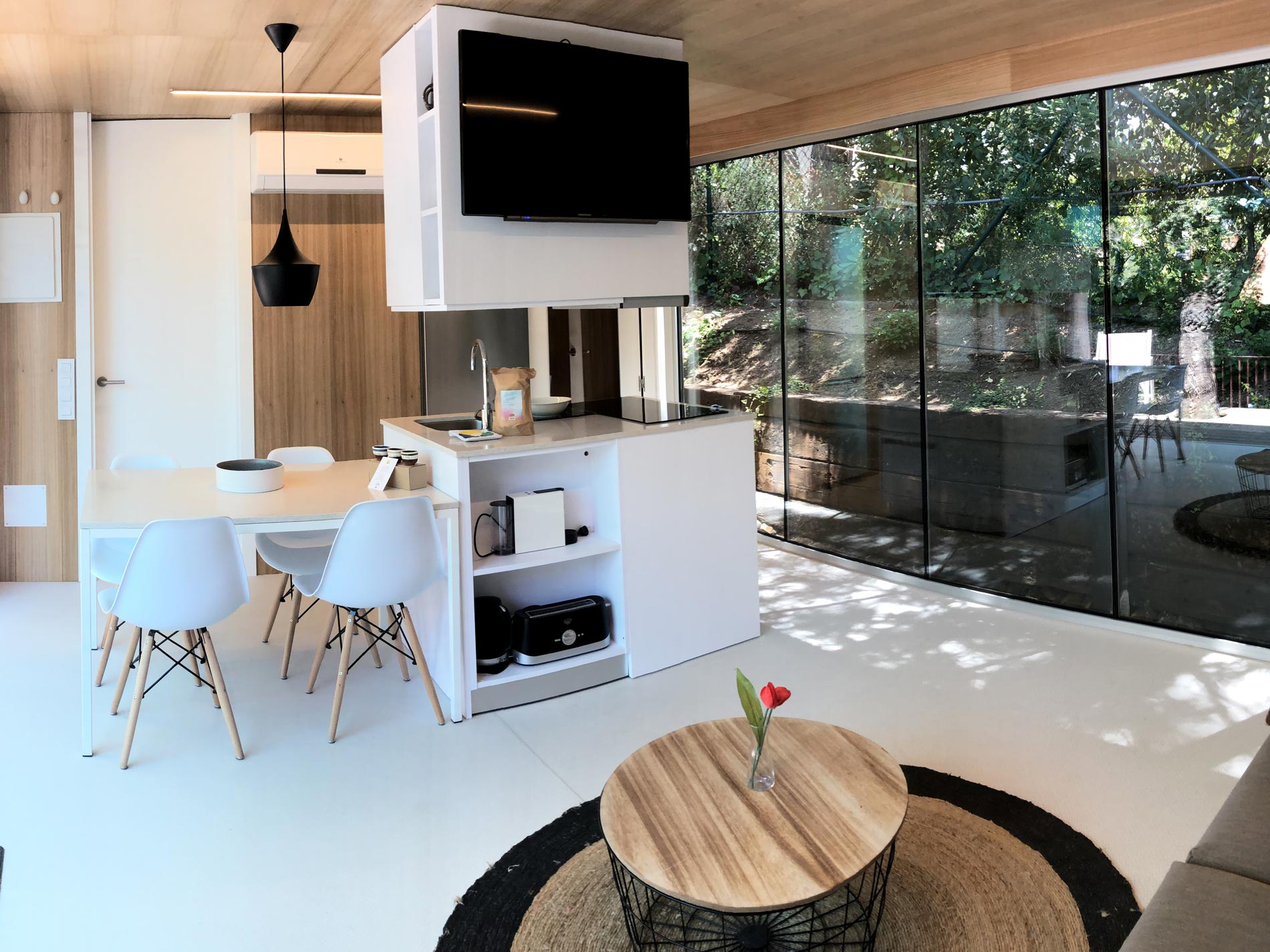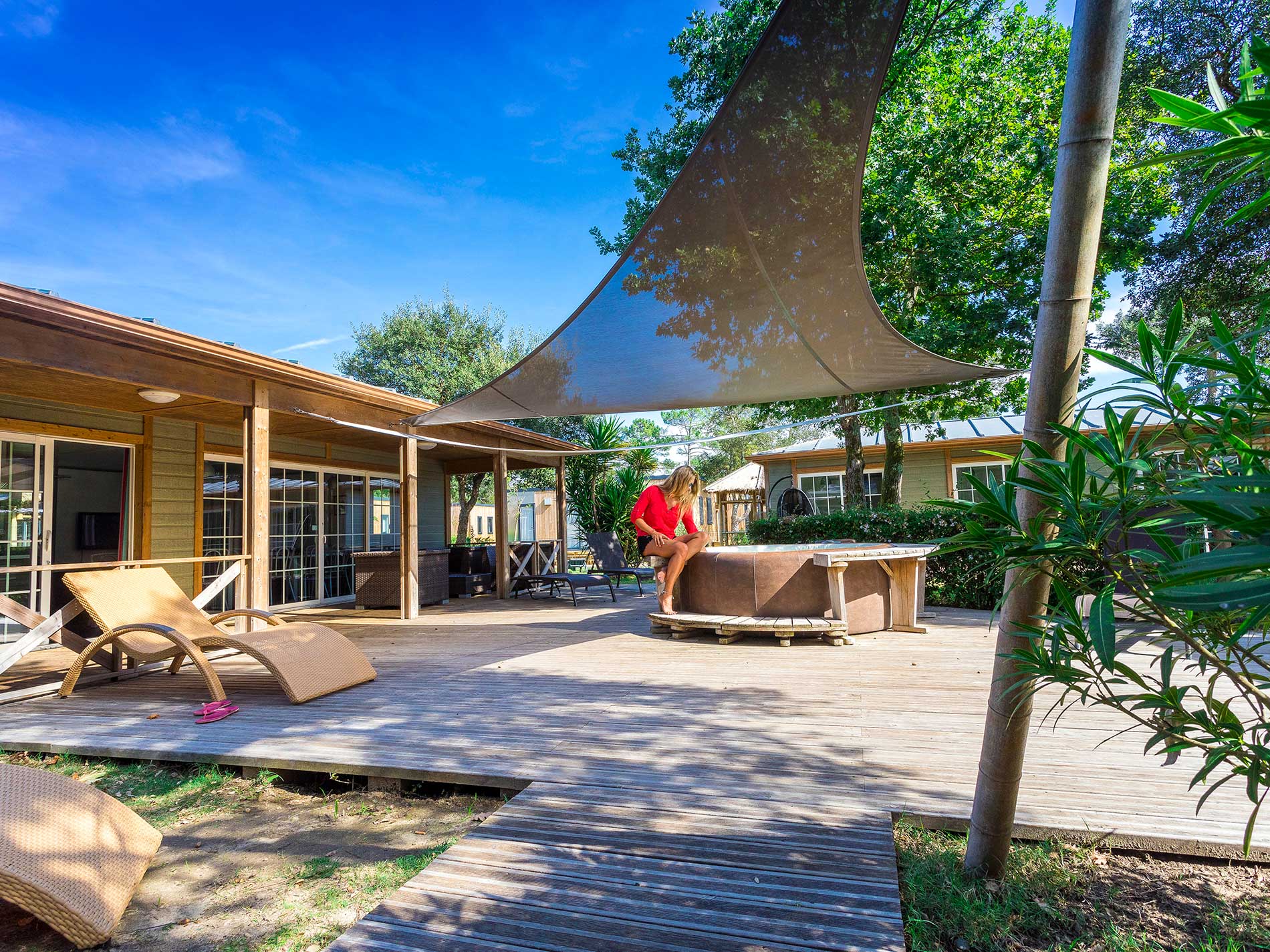 Ambiance à la carte
Follow the guide and keep your eyes wide open. Everything around gives you the impression of being in a different world, each detail beckoning you to the land of your dreams. Slip between the bamboo of the Japanese-style décor, make your way through the lush vegetation, discover accommodation that looks every inch the traditional Thai hut... and spend your holiday in an ambiance that is sublimely zen. All the magic of the Far East is here and just for you!
Or why not fall under the authentic charm of an area with all the appearance of a fishing village, or maybe take a little trip to Miami. A whirlpool bath on the terrace of the luxuriously appointed cottage of your dreams, America is yours for the asking! There is even a campsite with a whole area decorated in pirate style; we hardly need to say how much your kids are going to love it!
You prefer a tropical island ambiance? The choice is yours: Caribbean or Hawaiian? Creole fabrics and coconut palms or cool surf style and feet in the sand? And as we're talking about the ends of the earth... why not go as far as the Marquesas Islands, a little paradise in French Polynesia? Tranquil charm and generous nature, you'll really believe you're there!
×