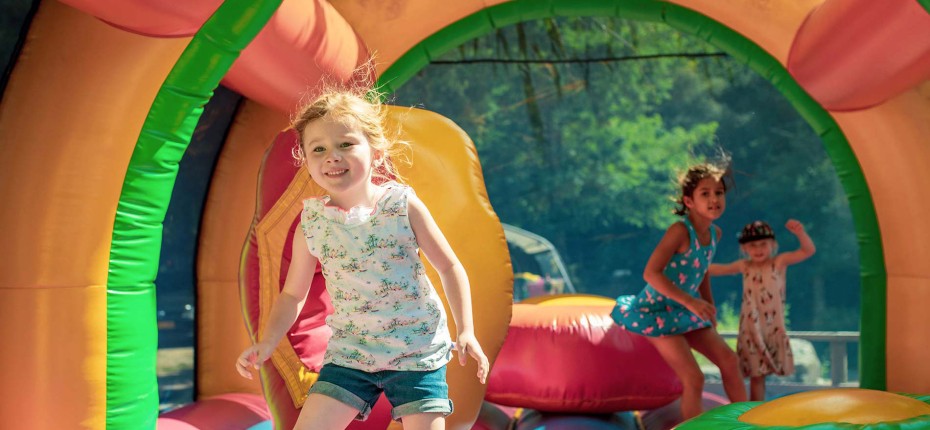 Our children's clubs
Just imagine, no more "it's not fair, I'm never allowed to do anything!" or "I'm so booored!" and "it's so dull here!" Freedom for the children is simply a question of choosing the right campsite!
Adventure and freedom
Why camping? Because the kids adore it.
Sleeping out in the open, enjoying an atmosphere where nature reigns, making new friends... camping, for them, is a fabulous breath of freedom, each and every time. It only takes a couple of days for them to adopt their own holiday habits, find their way around the campsite and feel completely at home! What do they love best? Going off for a shower by themselves, going to buy the bread for breakfast without Daddy and getting around the campsite paths by scooter or bike. And of course, after a few days, they'll want to go and join the new friends they've made, who are staying just a couple of pitches away... and they can do it without worrying their parents! Magical!
At the campsite, the adventure begins for them as soon as they step off your pitch!
In a very special environment, they feel completely free and so very grown-up... and you, your mind is totally at ease: the holiday is going to be wonderful!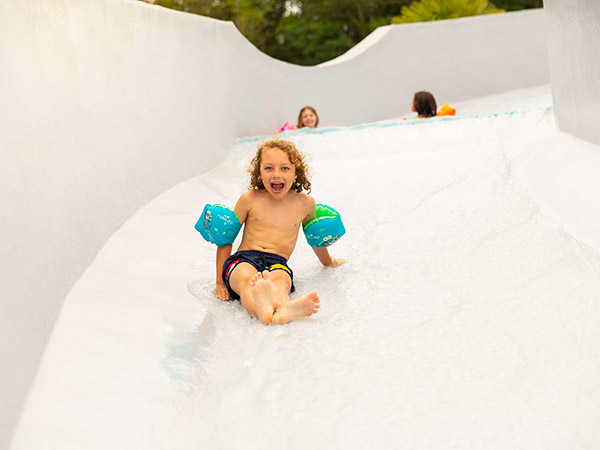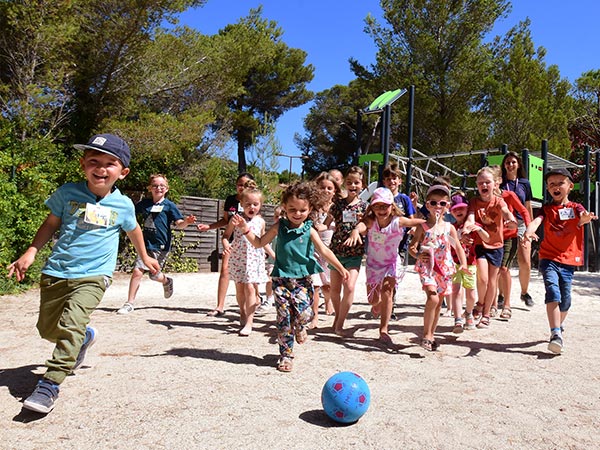 Independence and confidence
For children aged between 5 and 12 years-old, the campsite is the most entertaining way possible to become a little more independent! Your stay at a Yelloh! Village campsite is in fact the perfect opportunity to give your children the chance to do things on their own... starting with going to the sanitary facilities!
You can allow your little campers to leave the pitch, but only under clearly-stated conditions. For example, ask them to tell you where they're going... Children and teenagers are always so proud to see that their parents trust them. With that extra bit of responsibility, they feel both safe and more important in your eyes. These little everyday outings are a source of enormous pride and enable them to make new friends nearby!
Of course, for the older ones there are even more possibilities. Without leaving the campsite, they can enjoy more activities and sports without having to ask you to drive them here or there. Everything is in the same place!
Yelloh! Village makes it easier
Of course, to feel free, what better for a child than to have their own activities? Getting away from their parents for a few hours will give them wings. That's why Yelloh! Village offers clubs for all ages. The Kids' Clubs welcome the youngest from 5 to 7 years-old. The Juniors' Clubs are ideal for children aged between 8 and 12 years. The Teens' Clubs are designed for the teenagers from 13 to 17 years-old.

And of course, each age group will find activities, equipment and organisers that are just right for them! So hang on tight, the list is long and guaranteed to put a real sparkle in the eyes of any child! Games, treasure hunts, workshops, sports tournaments, competitions, artistic activities, dressing-up, face painting, festive evenings (and even a supervised trip to a discotheque for the older ones!)... It goes without saying, in the Yelloh! Village clubs the children can also try out one or more sports with a qualified professional.
For the very youngest, the first steps on the road to independence are taken in the Special Babies' Club. Aimed at little tots from 0 to 4 years-old, this is their special area, just for them under your watchful eye.
So to put it briefly, a child who camps with Yelloh! Village, is quite simply a child who is happy and free!
×