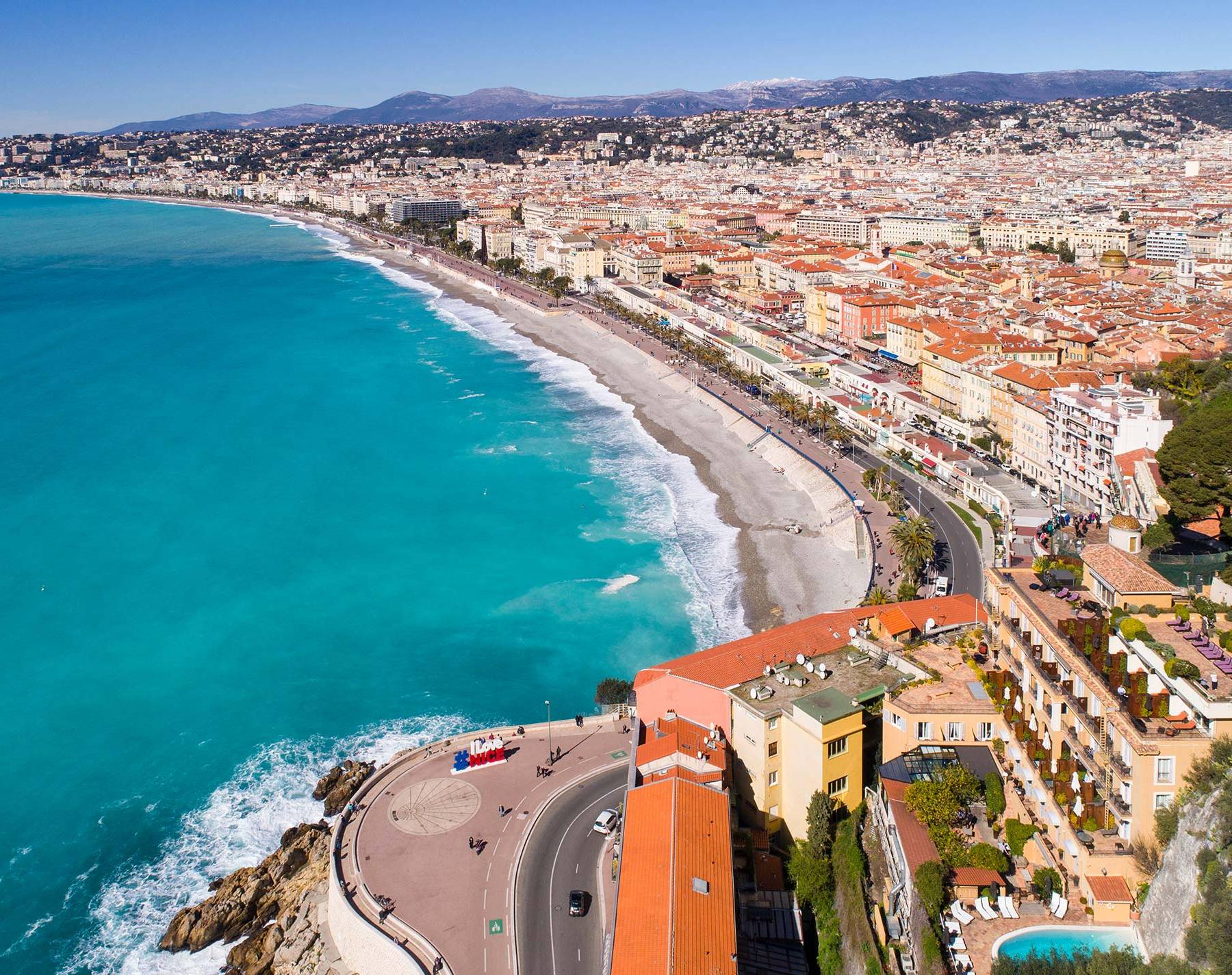 Camping Nice
Come and see Nice, one of the most emblematic cities of the Côte d'Azur! You'll find all the ingredients that make this Provencal city so charming, right beside the Mediterranean and very close to Monaco.
Nice the astonishing, Nice the popular, Nice the really lively or Nice the dynamic! There are just so many ways of describing the main city of the Côte d'Azur!
Your search results: 5 Campsites
Camping holidays Nice
The eventful history of the city of Nice can still be felt today, in its heritage and in its buildings. Take a walk, for example, in Old Nice, which really is a little village with steep streets, colourful  frontages and really Mediterranean smells. You'll also be able to take your time strolling down the legendary Promenade des Anglais. Stretching for 7 km along the seafront, it provides fantastic views over the Baie des Anges. It also draws very many holidaymakers, and there's a good reason why they say that tourism was created in Nice!
You'll be able to continue your walk to the harbour of Nice, with its variety of bars and restaurants, or to Place Garibaldi. Maybe you'll also be able to enjoy a visit to the market, which is held on this square regularly!
Camping Nice
A visit to Nice also means being able to enjoy its beaches: almost an obligatory part of your exploration of the city! Just below the Promenade des Anglais, you'll find pebble beaches, from which you'll be able to have a bit of a swim in the Baie des Anges, as well as enjoy a spot of sunbathing.
Nice also has an exceptional heritage, from the prestigious Hotel Negresco to its Russian orthodox cathedral.
And you'll be able to make the most of your visit here by trying some typical Nice dishes, which include Socca, pissaladière and salade niçoise. Something for everybody!
If you still have any time left, then you should also pay a visit to the Cimiez district, which is set up on a hill, and which is home to the Matisse museum, some splendid villas and the remains of the old Roman town! 
×