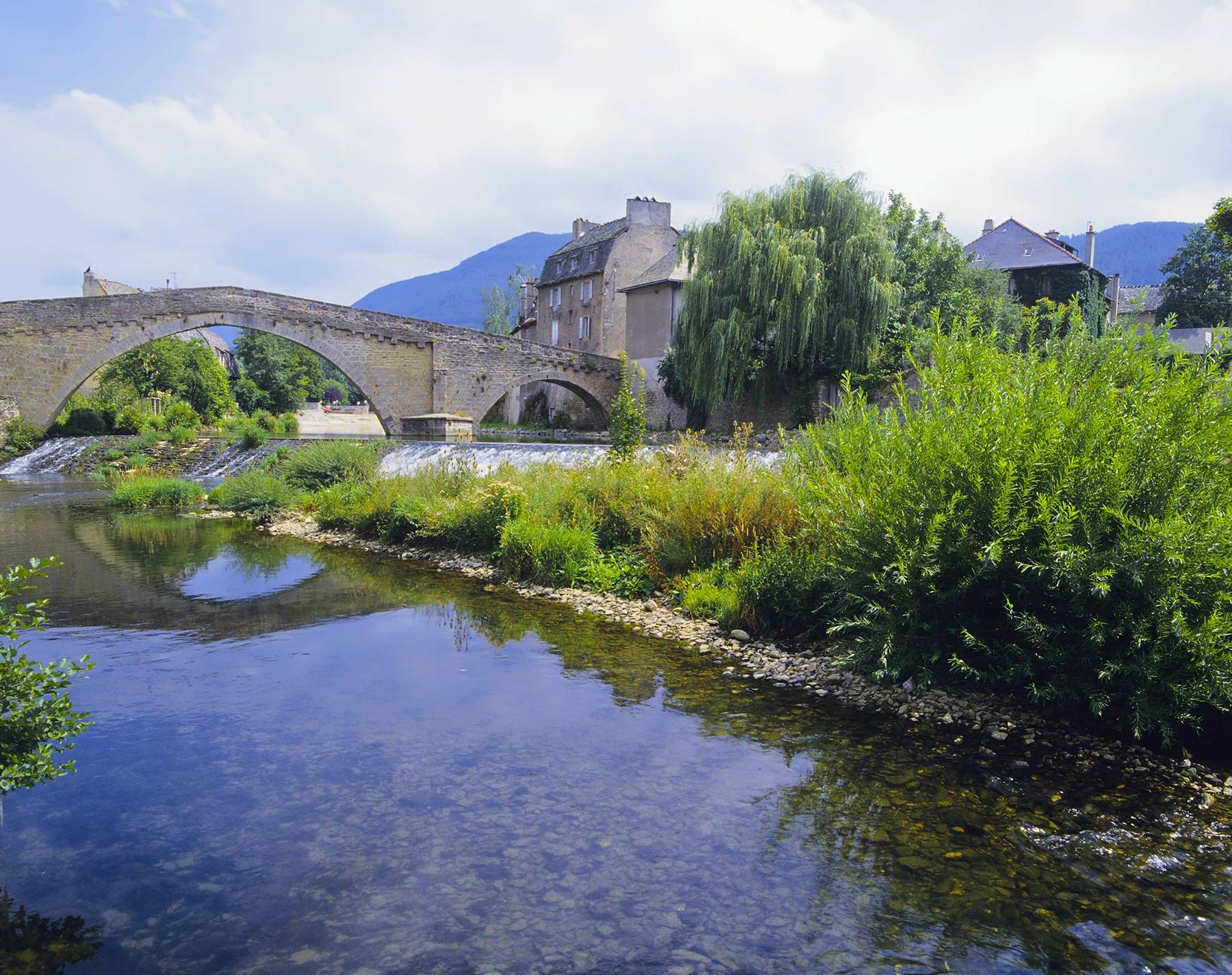 Camping Mende
Set off for some camping close to Mende, in the heart of the Lozère department, and enjoy a ringside seat for discovering the Gorges du Tarn and the Cévennes. Choose camping holidays near Mende and come and enjoy seeing its lovely, historic centre, which is fully pedestrianised, with its ancient buildings and cobbled alleyways.


Your search results: 1 Campsite
Camping holidays Mende
Formerly the main town of Le Gévaudan, Mende is home to all sorts of remarkable monuments. And you certainly mustn't miss its superbly flamboyant Gothic cathedral, which looks out over the neighbouring rooftops.
You should also make sure you visit the Causse de Mende, which, at a height of 1070 metres, looks out over the town of Mende. As well as the magnificent views over the town, you can also enjoy all sorts of outdoor activities at the top of the plateau. From hiking to more exciting activities such as via ferrata and adventure tree-climbing, and not forgetting mountain biking, your holidays in Mende may be energetic ones too!
Camping Mende
Mende is also a real countryside town. Huddled against the plateau and traversed by the Lot River, this is the perfect destination for countryside lovers. Perfectly positioned between the Margeride to the north and the Causses to the south, the town of Mende is ideal for visiting all the main locations within the department such as the Gorges du Tarn and the Parc National des Cévennes, which is a UNESCO World Heritage Site.
And if you're setting off with your family close to Mende, come and see the Loups du Gévaudan wildlife park in Sainte-Lucie, which is one-of-a-kind in France, where your children will really love seeing the hundred or so wolves that live here in virtual freedom. You should also visit the bison reserve in Sainte-Eulalie with the kids. Step aboard a horse-drawn cart for getting up close to the bison! They'll love it!
×