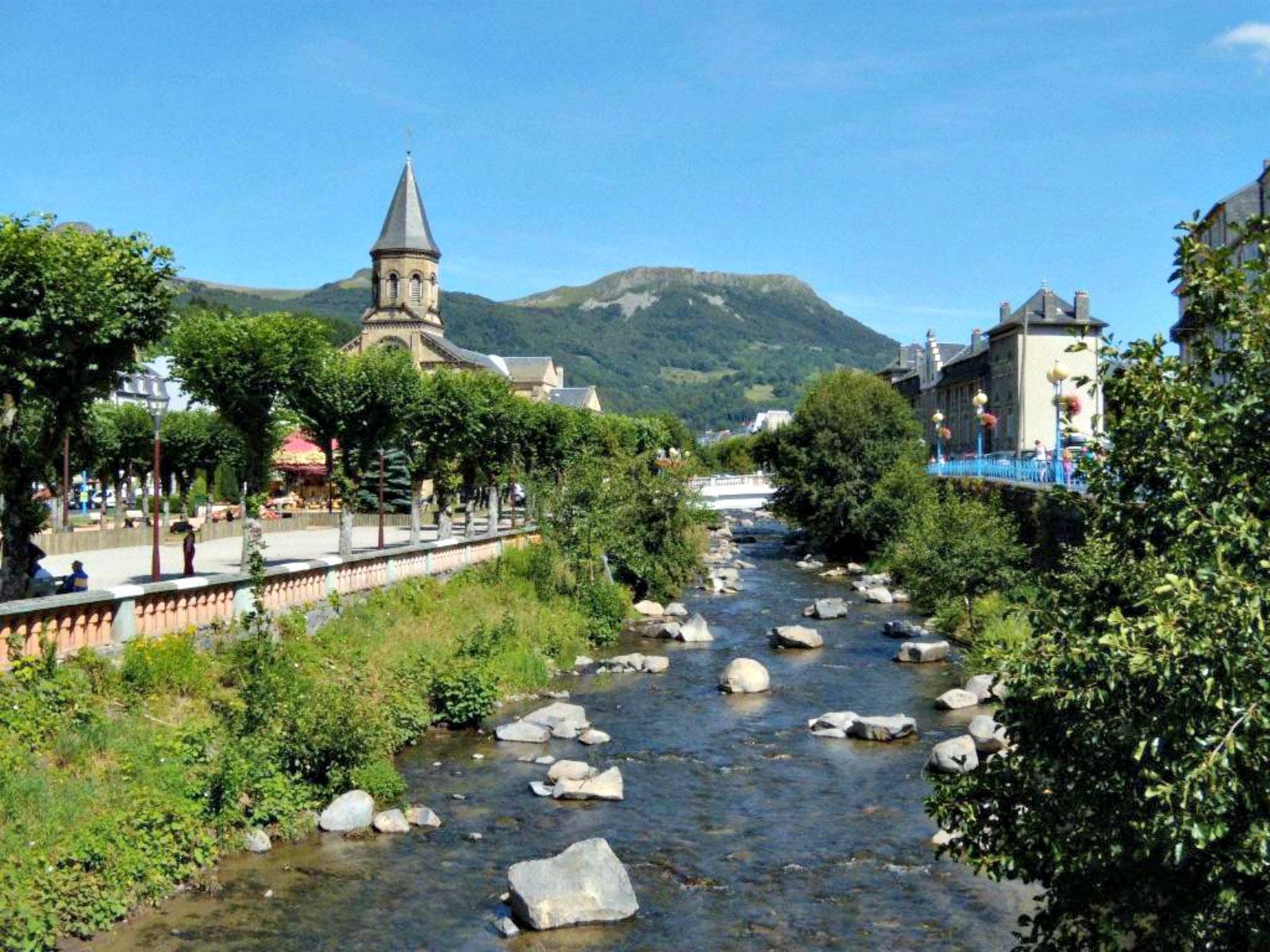 Camping La Bourboule
Hydrotherapy and countryside, wellness and heritage: come and be seduced by the town of La Bourboule! Countryside and wellness are the two watchwords for your holiday in La Bourboule! Make the most of your camping holiday at the Yelloh! Village Le Pré Bas and come and discover this charming town, nestled on the banks of the Dordogne. Here, families have got everything they need: a warm welcome, facilities, entertainment and more!


Your search results: 1 Campsite
Camping la Bourboule
Here, hydrotherapy is everywhere: the town centre, with its sumptuous hotels, its prestigious villas and extraordinary buildings will enable you to experience the draw of this spa town, in which all Europe's famous names used to get together. Walking along its broad avenues, you'll take a journey back in time and feel as though you're living in the Belle Epoque! Why not stop off for a while at a restaurant or make the most of your camping holiday in La Bourboule by enjoying some wellness alternatives in one of the variety of the town's prestigious spas? That also comes as part of enjoying a camping holiday in La Bourboule!
Camping holidays in la Bourboule
Countryside and the wide-open spaces of the Parc Naturel Régional des Volcans d'Auvergne are really close by! The Parc Fenestre, perfect for families, with its redwood trees, pools and games for the children is an opportunity to enjoy a slice of countryside in the heart of town. And one of its waterslides is one of Europe's highest! There is also a little amusement park here, for which a charge applies, which is just perfect for the little ones!
Just a few minutes from the town, the Plateau de Charlannes and its huge variety of hiking trails provide a different way of exploring the Auvergne countryside. Mountain bikes, hikes, walks and orienteering: the choices are endless!
×