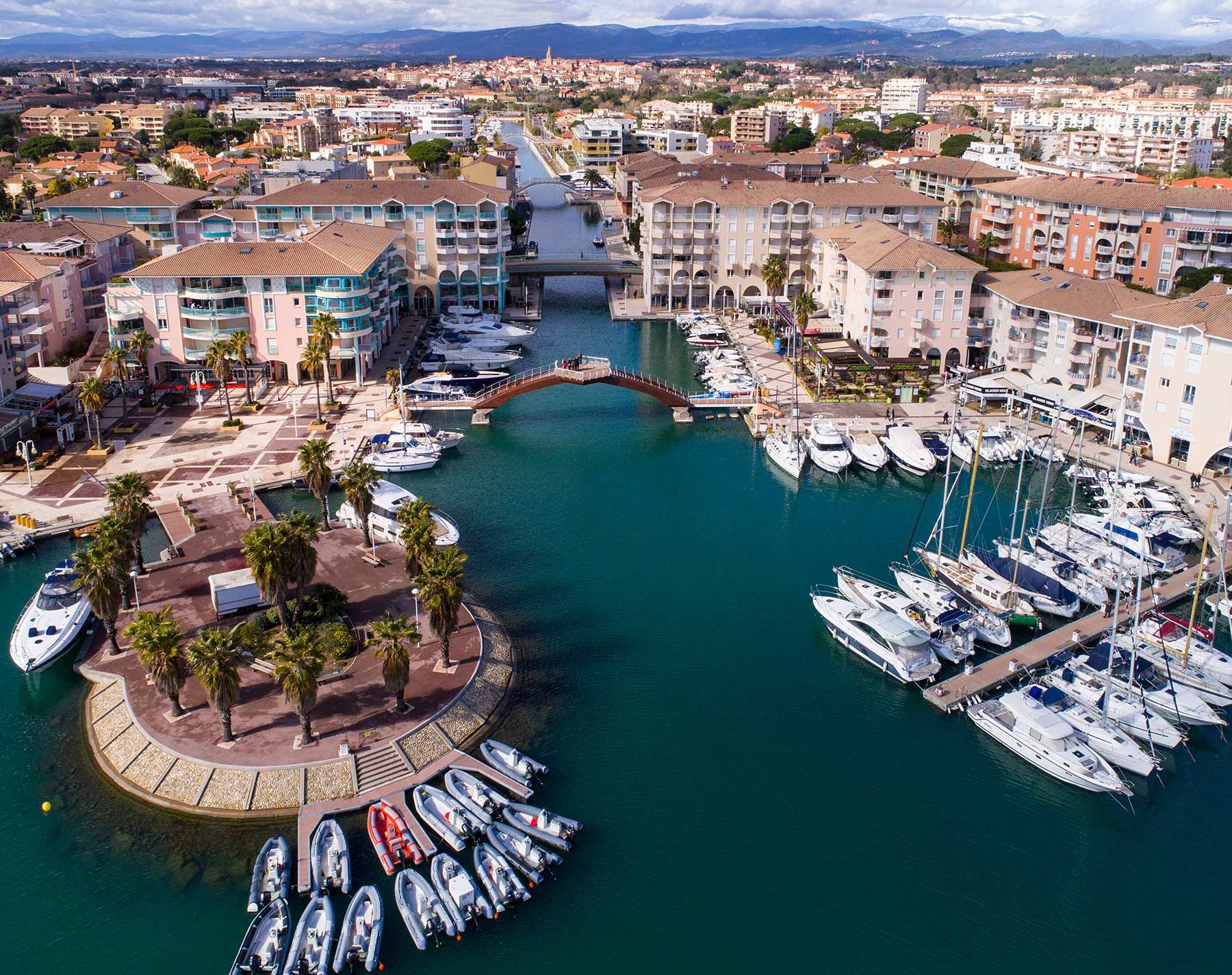 Camping Fréjus
The Côte d'Azur, sunshine, the Mediterranean, the Provencal atmosphere and plenty of history; there's always a good reason to come and enjoy a camping holiday in Fréjus! You'll have a fantastic holiday staying in this town, which is steeped in history, located between the Estérel massif and some of the loveliest beaches of the Côte d'Azur. Camping in Fréjus is an opportunity to enjoy some southern sunshine, the blue Mediterranean Sea, a journey back in time and all sorts of countryside and beach activities for the whole family.


Your search results: 3 Campsites
The Yelloh! Village campsites nearby
Holidays in camping Fréjus
Through the ages, the inhabitants of Fréjus have left their mark here, and a visit to the historic town centre will enable you to see remains from the Roman and medieval eras. With an amphitheatre, aqueducts, villas and chapels, there are all sorts of great photo opportunities here!
Fréjus also means seaside and countryside, and during your camping holiday here, you'll be able to discover all the beautiful features of this Provencal region. You'll love Fréjus, with its yachting harbour, where you'll see the traditional boats known as pointus, as well as rocky inlets and various beaches. The path called the Sentier des Douaniers is a novel way of exploring the coastline.
Camping Fréjus
Several times during summer, Fréjus gets dressed up in its party clothes, and you'll be able to come and enjoy the regattas, cruises and highly-impressive water tournaments, with boats doing battle with one another, and oarsmen and jousters with their wooden lances trying to push one another into the water.
Why not choose Fréjus for your next camping holiday!
×