Kids' clubs at the Yelloh! Village Le Ridin
There is nothing as wonderful as seeing your children happy! The Yelloh! Village Le Ridin knows that and offers entertainment clubs for all ages and games areas for the youngest. Your children will love their camping holiday!
Club Kids: 5-7 years
High season
In July and August, the Kids Club gives your children the opportunity to experience a new kind of camping holiday. Heaps of fun!
handicrafts workshop
fun and artistic activities
painting and colouring
arts & crafts
music
stories
plasticine modelling
outdoor games
show
Club Juniors: 8-12 years
High season
Specially designed with children in mind, the Juniors Club offers a wide range of activities in July and August:
handicrafts workshop
fun and artistic activities
painting
colouring
arts & crafts
gardening
outdoor games
face painting
shows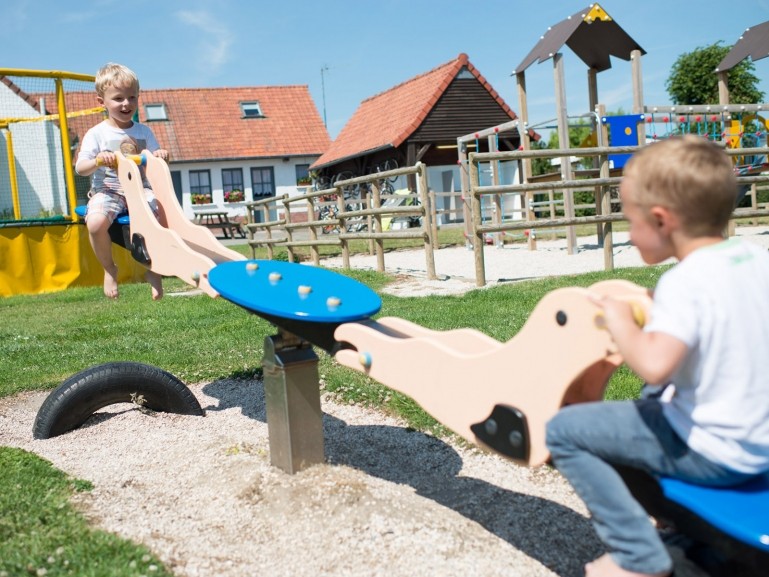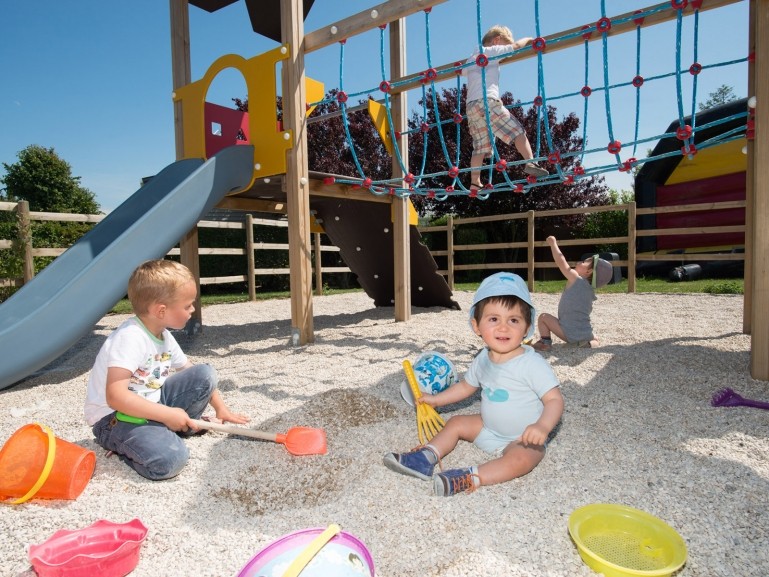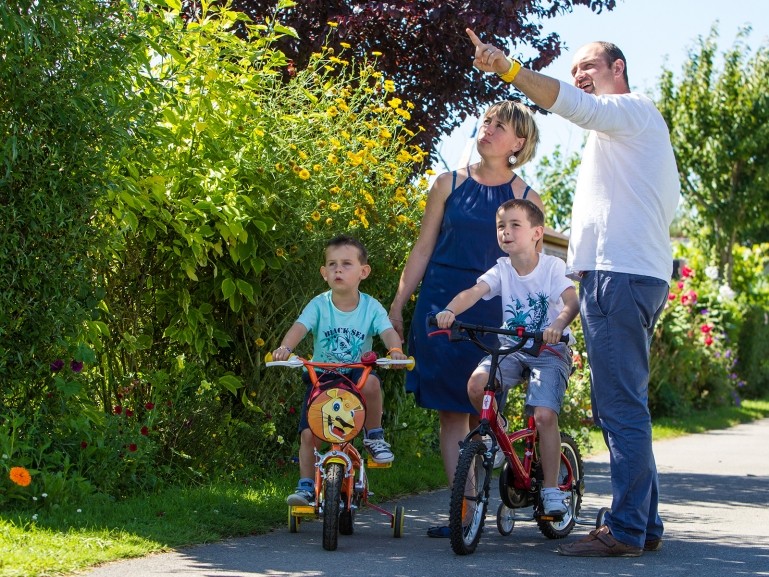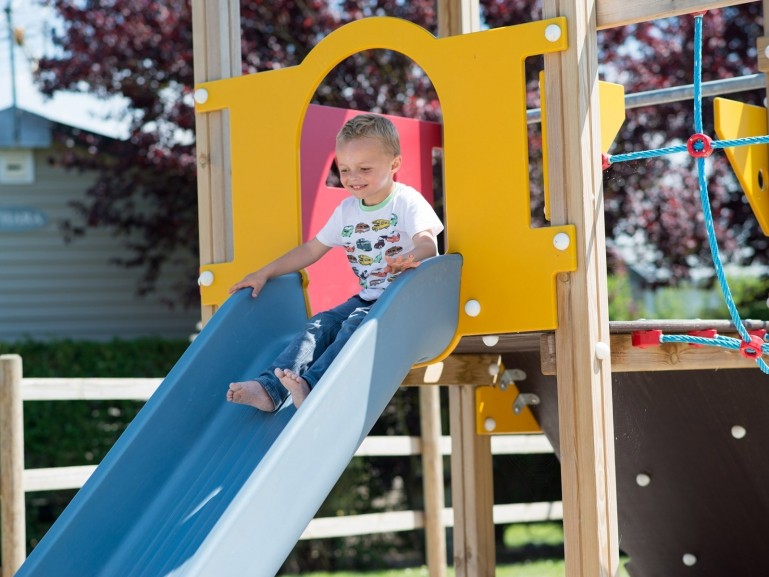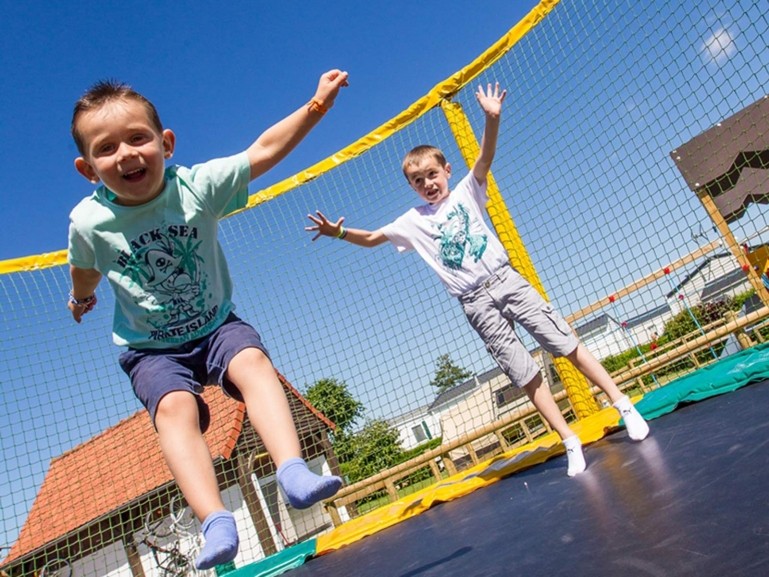 A games area for the little ones
Jump on the trampoline, bounce in the inflatable castle or play on the slide! Those are some of the adventures and discoveries awaiting your children at the games area in the camping Le Ridin. There is nothing as beautiful as seeing your children's eyes sparkle with happiness! 
A family campsite first
When you choose the camping Le Ridin, you will spend an extraordinary holiday with your family! The entertainment clubs are supervised by our professional teams, and our adapted facilities will ensure that children of all ages will enjoy a dream holiday! 
Kids' Clubs opening times
Kids' Clubs are only open in July/August.
10am to midday, 5 days a week

Thursdays from 10am to 5pm
Timeo's day, 10 years old
9am
Another day of holidays begins! It's time to wake up: Dad opened the shutters of our cottage. Apparently, it's going to be a very beautiful day today!
11am
This morning, we're off to the beach! We took the foot path, just next to the camping. My brother, Romain, brought a fishnet: they say we can catch shrimp! 
1pm
It was delicious! Now it's time to go back to the camping. This afternoon, I'm going to go to my entertainment club. The programme: a treasure hunt!
4pm
It was super! My team won! I quickly join my parents and brother in the aquatic park. Dad and Mum have reserved a session in the jacuzzi for tomorrow.
8pm
Tonight we are eating at our cottage, Dad's cooking for us. Over dinner, we decide what we are going to do tomorrow: why not visit the bird sanctuary? 
×