Nearby the camping Le Ridin
Take a deep breath: you are in the Baie de Somme! This gorgeous region with its ever-changing landscapes, inspires calm and serenity. There are so many things to discover, good times to share, experiences to live… 
Camping Le Ridin
Lieu-dit Mayocq
80 550 Le Crotoy
FRANCE
Location
Rue railway station, 6 km
TK_Nous_contacter
Village website
+33 (0)3 22 27 03 22
info@yellohvillage-le-ridin.com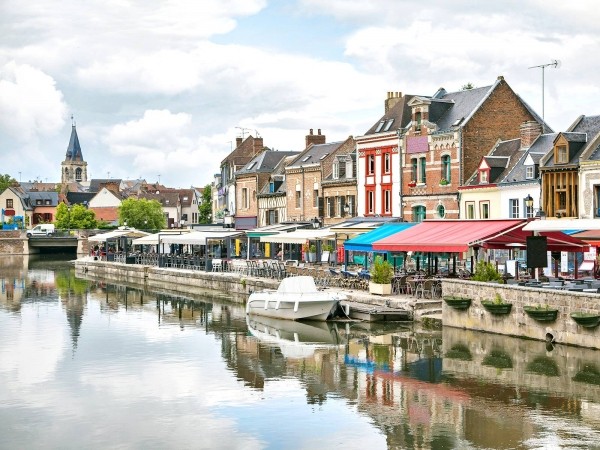 Enjoy our gastronomy!
Picardy is a region where art de vivre and gastronomy hold a place of honour! Taste the famous Bouchot mussels, delicious "gateau battu" or the fresh fish on the day! You can even taste the shellfish that you found yourself at low tide: cockles, asters, scallops, glasswort...without forgetting the ficelle Picarde (a type of crepe)! 
Experience authenticity
Enjoy peace and quiet during your holiday! Take a walk through the gardens at the Abbey of Valloires, get lost in the hortillonnages in Amiens, the fabulous floating gardens, and travel back in time with a visit to the Rambures or Eaucourt castles and visit the cathedral in Amiens!
For more information: www.hortillonnages-amiens.fr
×