The kids' and teens' clubs at the Yelloh! Village Château de Fonrives
Holidays are even better when they are a family affair! The Château de Fonrives campsite's activity management teams run kids' clubs specially designed for your children. Even teenagers can meet up and take part in selected activities…
Club Kids: 5-7 years
Throughout the season
Emotions, sport, laughter, discovery… With the Kids Club, your camping holiday will be a children's paradise!
craft workshops
board games
dancing
shows
playground
Club Juniors: 8-12 years
Throughout the season
There's no chance of your kids getting bored with the Juniors Club! A dedicated entertainment team will make their stay magical!
tournaments and sporting contests
shows
play areas
Club Teens: 13-17 years
High season
Throughout their stay at the campsite, your teens will have a great holiday! The Teens Club offers them an extensive range of activities!
sporting tournaments
archery
volleyball
table tennis
tennis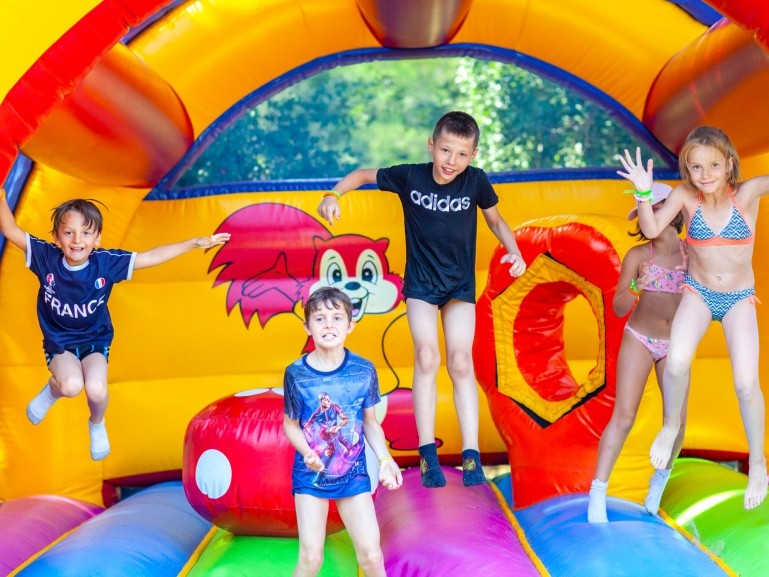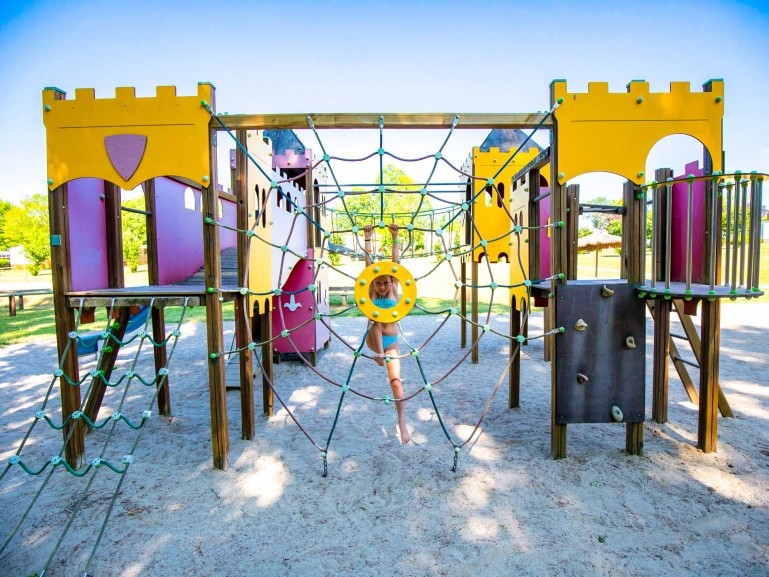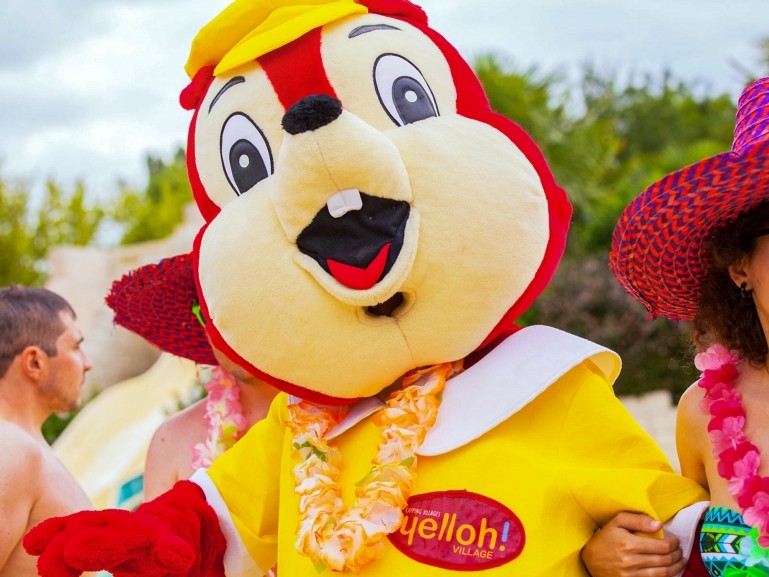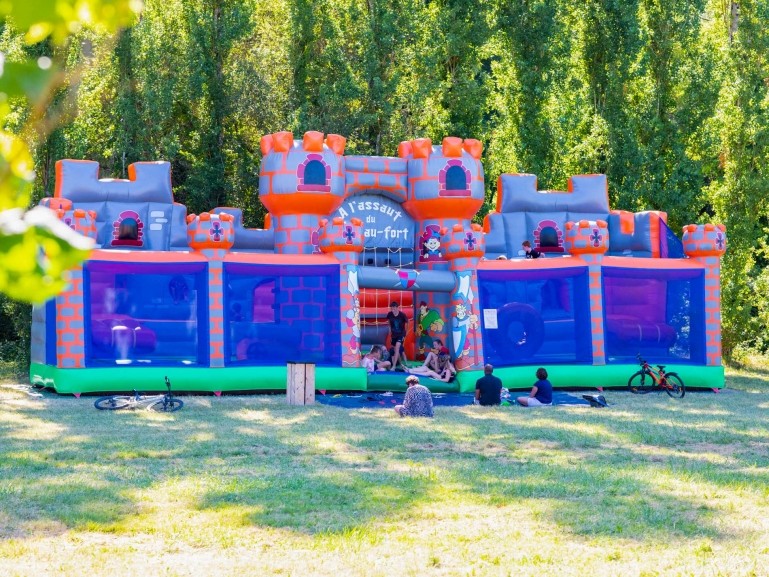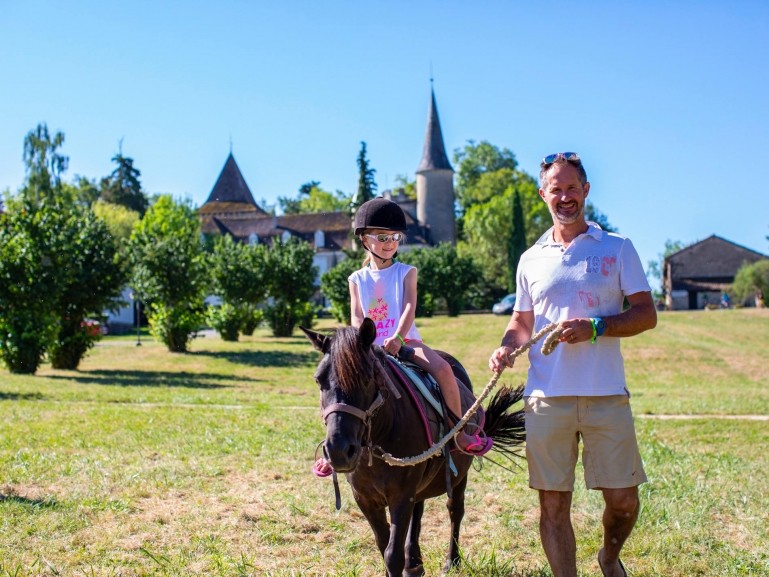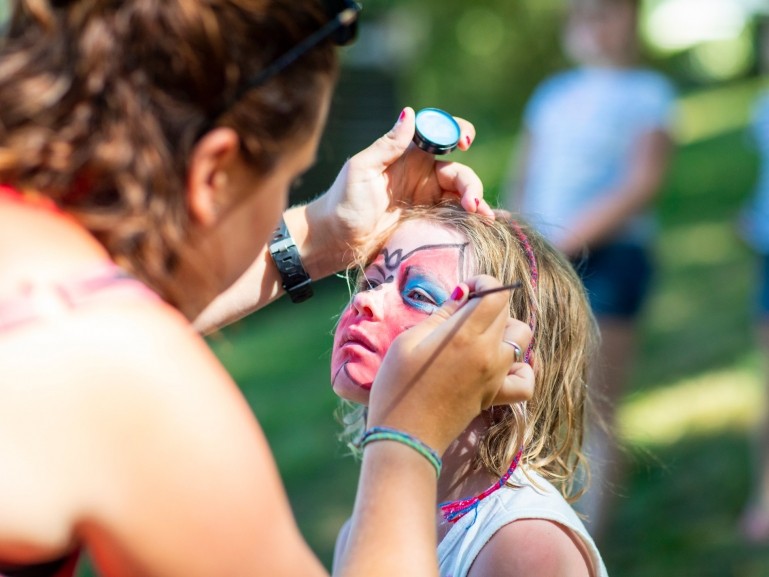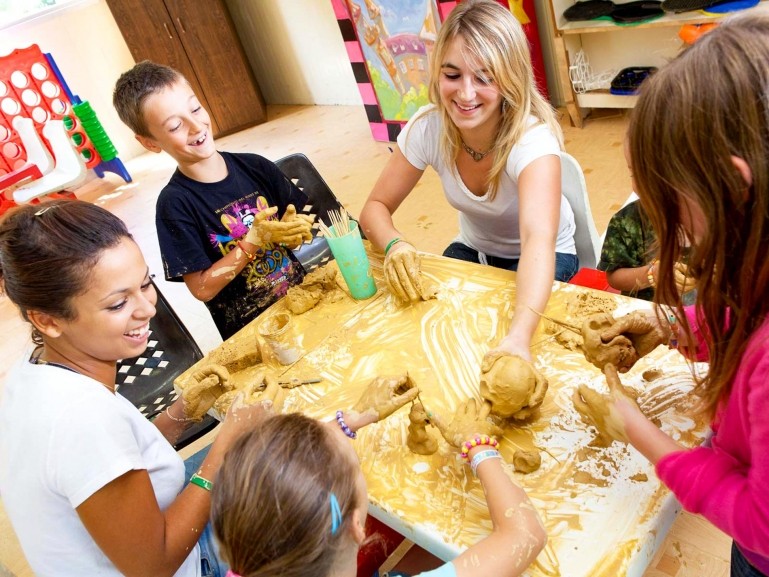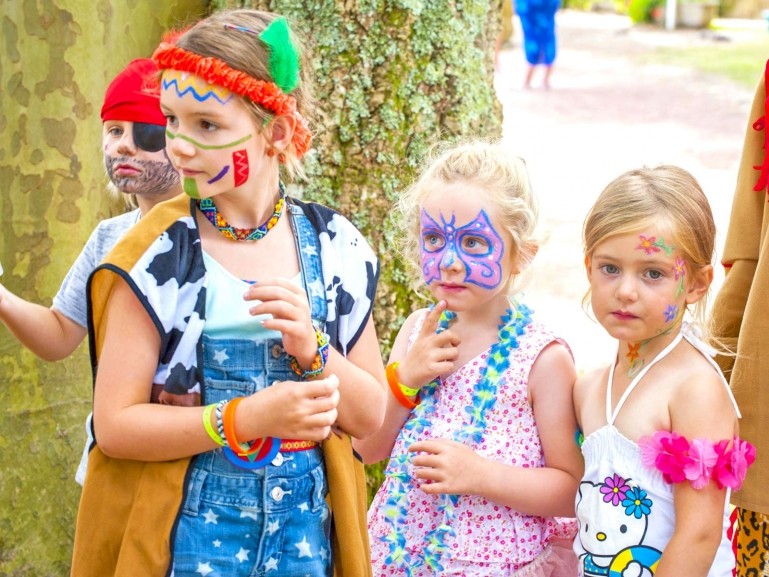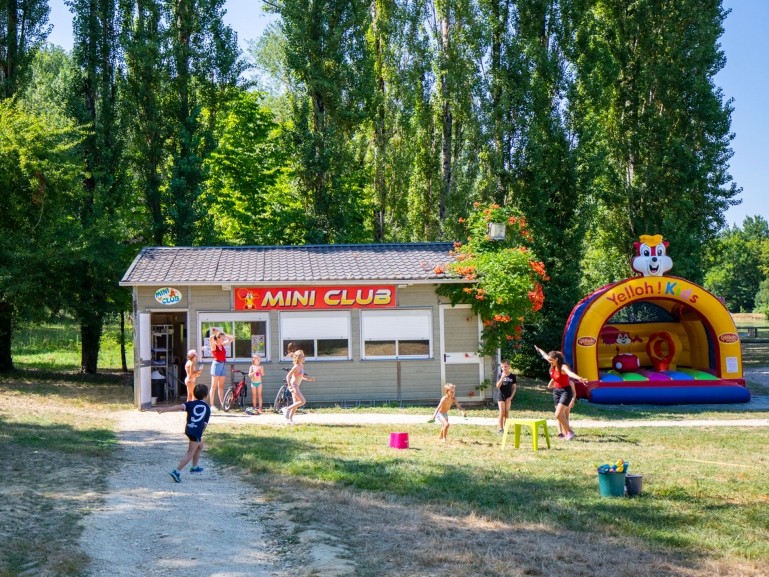 A dream location
The Yelloh! Village Château de Fonrives is a true paradise for children: vast natural open spaces, playgrounds, two bouncy castles (including one that's an incredible 15 metres long), an aquatic park specially designed for them and many other facilities certain to delight your youngsters. But things wouldn't be complete without the various different kids' clubs.
The kids' clubs
Your children will be in seventh heaven. Looked after by multilingual organisers, they'll enjoy lots of laughter, they'll make all sorts of new discoveries, meet new people and get involved in a variety of activities! Manual activities, sports tournaments, games and shows will be the focus of their holidays! Perfect for making new friends, the kids' clubs will be a sure fire success!
For teenagers
And adolescents won't be overlooked either, with outings, looked over by their parents, often organised leaving from the campsite. And with paintball, horse riding and more, there'll be something for everyone! Various sports tournaments also take place, featuring archery, ball games and paper chases within the estate's 20 hectare area
Video Children and Teenagers
Kids' Clubs opening times
Kids' clubs are open throughout the season.
Low season: 2 hours/day, 5 days/7
High season: from 10am to 12pm and from 3pm to 5pm, 6days/7
Damien's day, 8 years old
9am
I'm going to wake mum and dad, who are still asleep in their room. When they're on holiday they love having a long lie in staying in this cottage with all the mod cons.
10am
My friends are waiting for me at the Yelloh! Kids' Club. Today, with our organiser, we're going to rehearse the show for the end of the week. I can't wait to get on stage in front of my parents!
12pm
It's time to go back to mum and dad for lunch! Today, we decided to eat on the restaurant terrace and enjoy some of the dishes from south-west France. I'm looking forward to a great meal.
2pm
We're going on a walk to explore some fortified castles! This afternoon, I'll be like a knight and I'll be going back in time...
8pm
This evening there's a show! They're always magical events throughout our stay, and what they put on is always changing! Dance, magic, theatre and more, every evening is a wonderful event!
×