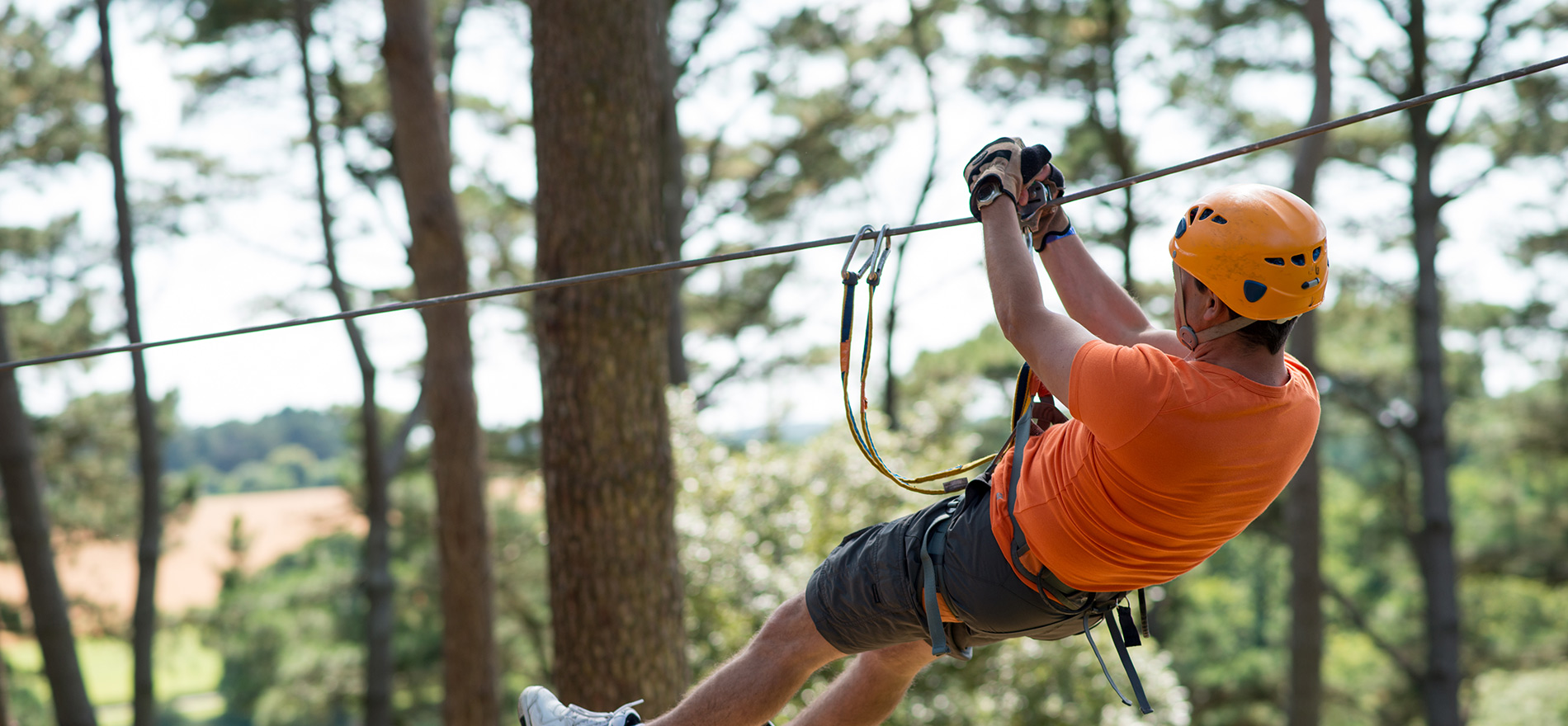 Happiness is an adventure!
Going on holiday means getting away from the everyday and the routine. So it's the ideal occasion to test a host of new activities! So whether or not you're an out-and-out sportsman or woman, it's time to wake up your inner adventurer!
You're dying to play Indiana Jones?

Have a go at climbing!

You really think I'll enjoy it?

Absolutely! Because climbing is an all-round sport. The thrills and excitement are as large as life in the midst of nature, and the pleasure of climbing is totally addictive. Plus, you'll be working on your balance, suppleness, reasoning and concentration as you strengthen your arms, legs, bum, tummy and back... Oh, and it also relaxes the jaw muscles! We'd love to see your smile when you're up there, body against the rock-face and a fabulous view below. Totally connected to nature you can't fail to see life from a different angle.

With or without the tribe?

Climbing is a fabulous sport to enjoy with the family. Properly supervised, children can begin climbing from the age of 7. And they'll really blossom with that great sense of achievement it brings! It might not be immediately visible, but they'll gain confidence (in themselves and also in others), learn to conquer nature and their fear of heights, discover new thrills... and if they're less scared than you are, they'll be even more chuffed!
When do I start?
Start during your holiday! No need for any intensive sports training to begin. Just be averagely fit and... have a real urge to get up there and climb. On holiday, you're relaxed and have plenty of free time, the ideal conditions to discover climbing. And not only that, it's an activity that certain Yelloh! Village campsites offer you an opportunity to try. On-site you'll find professional organisers who know exactly how to adapt to each person's level. No need to buy equipment, the climbing professionals supervising the activity will provide the shoes, harnesses and carabiners. And if you enjoy it, then you can always get kitted out with all the necessary when you get home!
You're Brave at heart?

Try your hand at archery!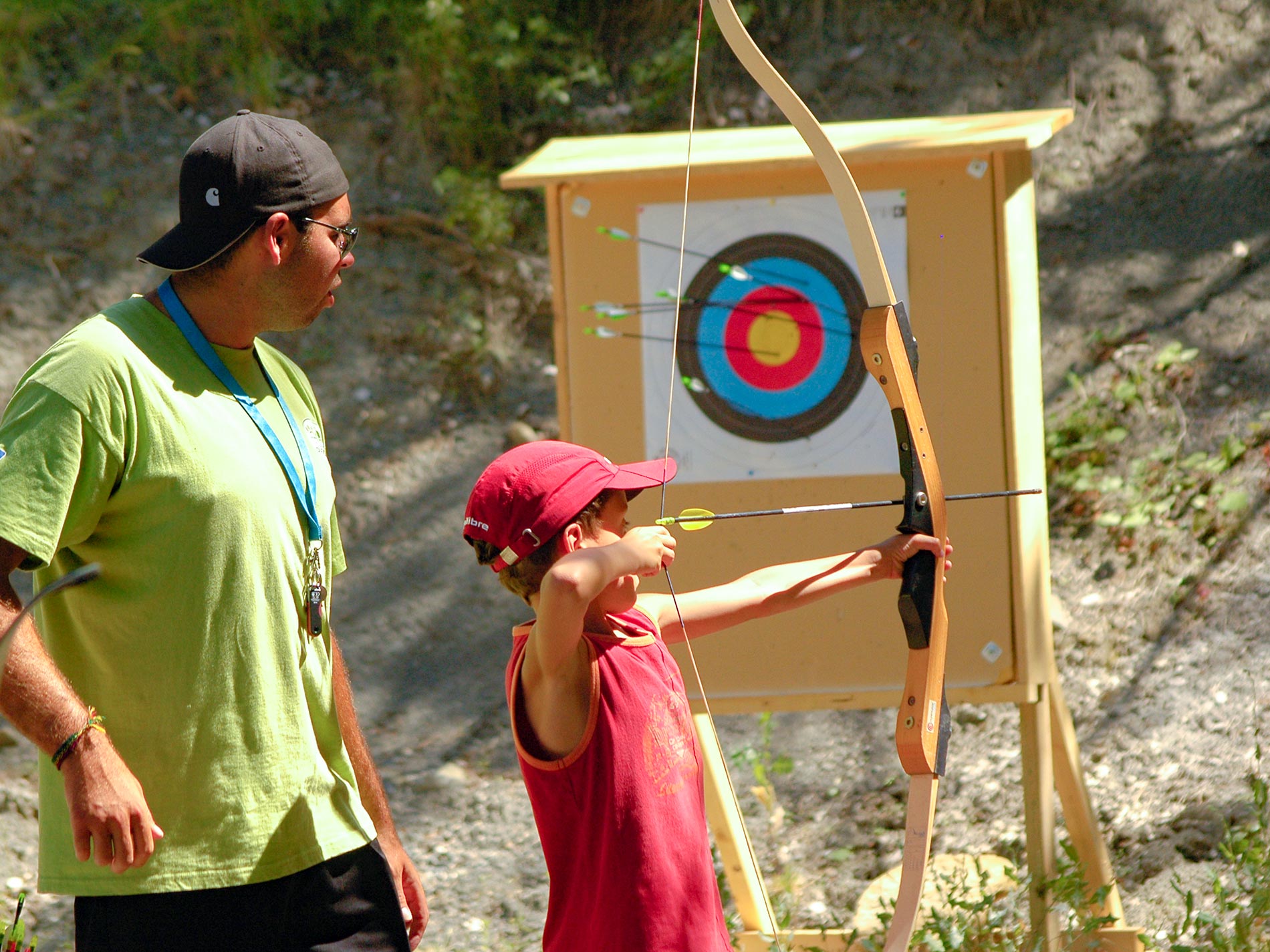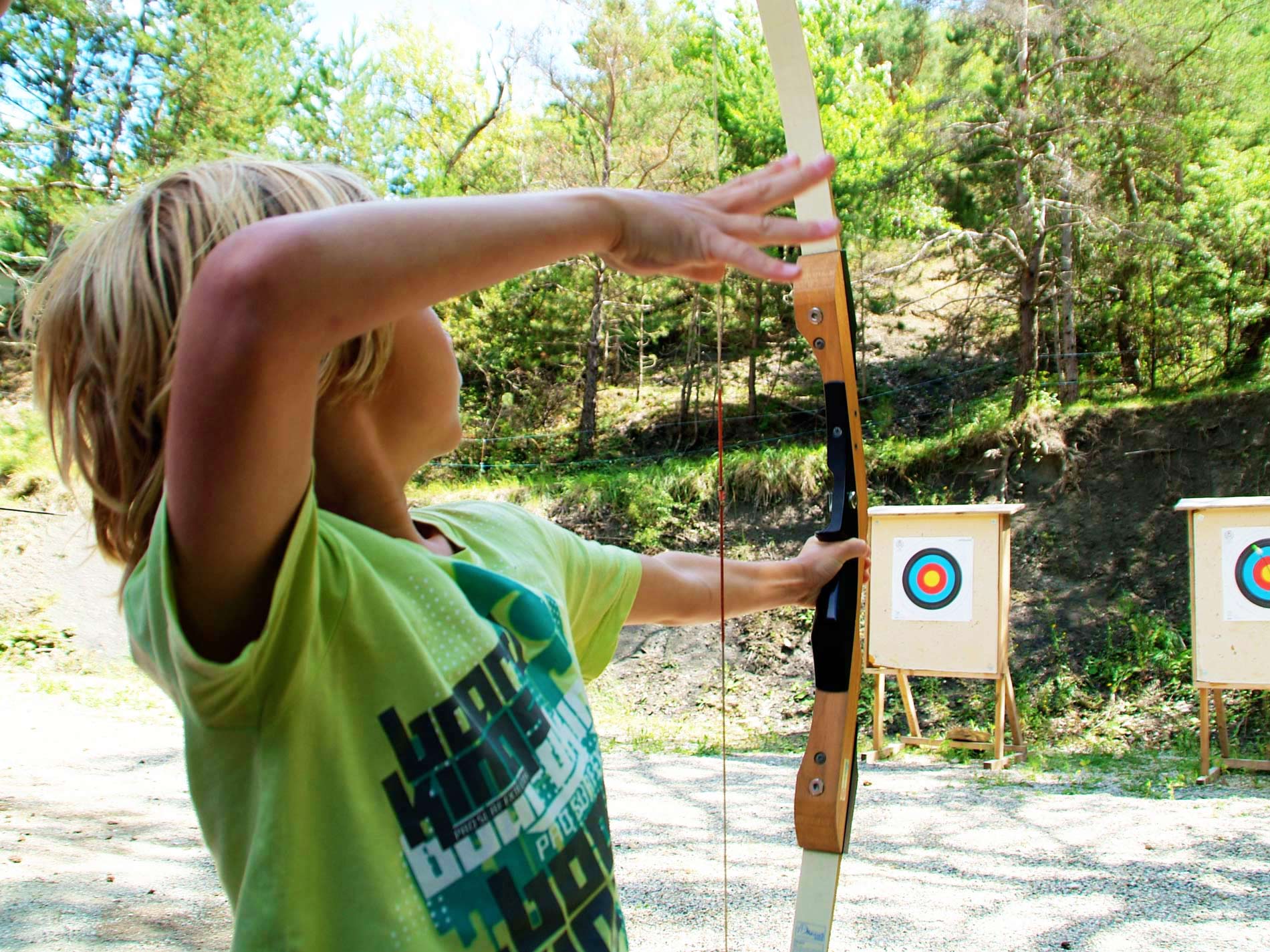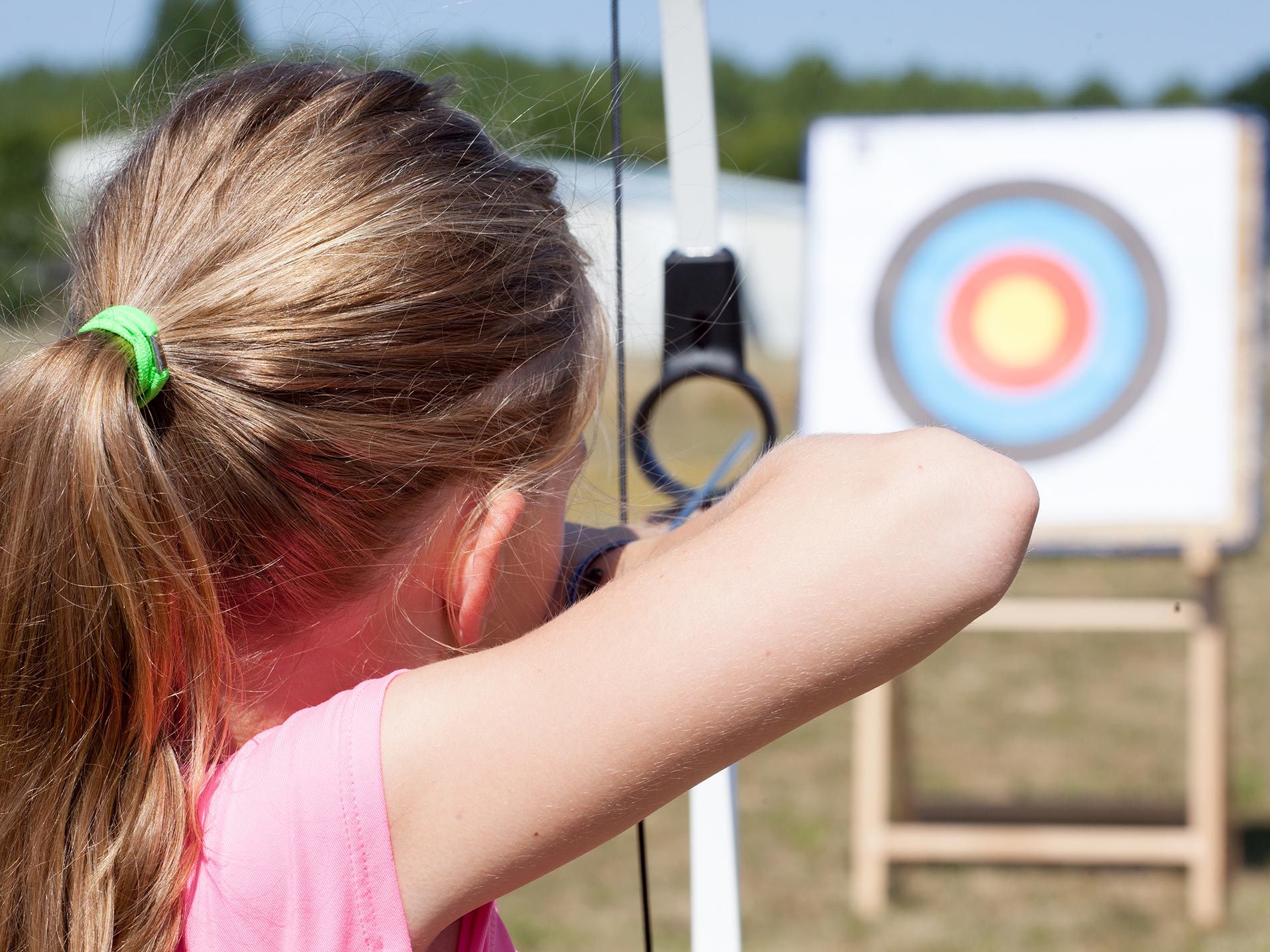 Why this is an idea that's always bang on target?
Because archery is an unusual sport, one you don't always think of despite its many virtues. To start with it helps you wind down and tone up at the same time. Which can never be a bad thing! It's also a calm activity that quiets the mind, requiring openness and concentration. And then you need to learn to breathe properly in order to aim accurately, and that's something that is particularly recommended to achieve serenity!
Do I need to be a hot-shot to succeed?
No, archery is something everyone can do. Even the children can come and play at being Robin Hood, from 6 years upwards. And they'd be wrong to miss out, especially as several Yelloh! Village campsites offer archery sessions as part of their Juniors' and Teens' club activities. What better way to learn something new whilst having fun!
But isn't it dangerous?
Not at all, and it's always very well supervised. For most kids, it's an activity they've been dreaming of. You'll soon see, they're going to have a fabulous time running through nature in search of targets! So whether they're a modern-day Robin Hood or Princess Merida, they're certain to improve not only their self-confidence, accuracy and fine motor skills, but also their patience and their concentration. And all without even realising it!
So what do I need, a suit of armour or a pair of boots?
Neither, just wear comfortable sports clothing, something that gives you ease of movement for making your way through the forest. The bow is provided along with the leather arm guard and finger tab.
You're a wannabe Tarzan?

Head for a tree-top adventure course!
Are you sure I'll be up to it?
No doubt about it, adventure trails that have you swinging from tree to tree are THE best activity invented in recent years. And they're pretty unbeatable for thrills and spills with absolutely no risk. In an unusual, natural and recreational setting… you're going to have the craziest fun you've ever had!
But what if I can't do it?
No chance of that, because you choose your trail, the one that's the right level for you! All the tree-top adventure parks offer a range of different challenges, with something adapted to suit every age. And you can even begin as young as 3 years-old! So unless you have a totally insurmountable fear of heights, you're going to have a fabulous time. Everything has been done to ensure complete safety and the organisers will be keeping a close eye from down on the ground, ready to intervene if ever you encounter the slightest difficulty. Hanging bridges, zip wires, tunnels, flying scooters or bikes, climbing walls, nets, barrels... go on and give it a try! Adventure is just a carabiner clip away!
I haven't got the equipment and I don't know where to go...
A harness, a carabiner, and you're all ready for the off! But no need to worry, all the equipment is of course provided for you! And as for the best place to go... there's no need to travel very far! Certain Yelloh! Village campsites have their own tree-top trails!
×