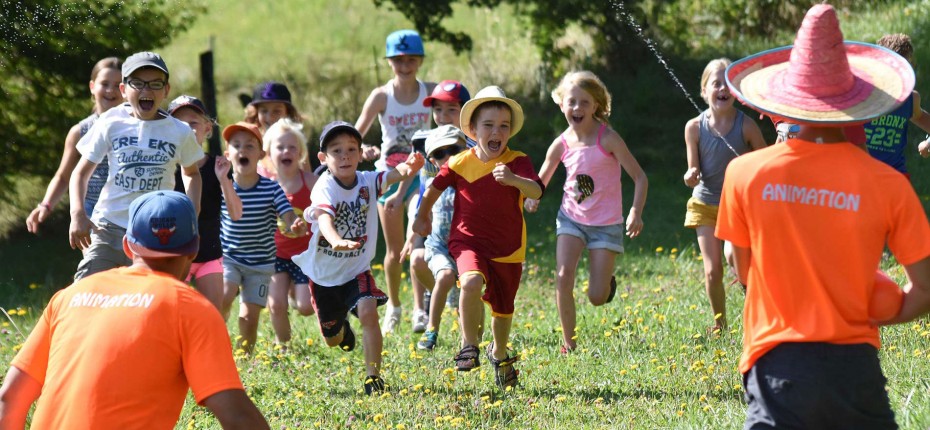 An exploration game, on a campsite
4 minutes

Keep in shape
For the kids
You enjoy playing games? Then no doubt you know all about the new craze for escape games, but how about exploration games? No? Then get ready, Yelloh! Village is going to take you on an incredible adventure in the great outdoors!
A brand new way

to have fun!
An exploration game is simply an "outdoor" version of the escape game. And both always meet with incredible success wherever they are introduced. So we're delighted to announce that your ever-innovative Yelloh! Village is ready to present the very first exploration game on a… campsite! Curious? Just listen:
"The holidays had started wonderfully well... The Dupont family were inviting their neighbours over for a drink, the Smith children had just won the volleyball tournament and Grandma and Grandpa Kröler-Mulër had never so enjoyed quietly reading in front of their caravan. But, in the last couple of days complete pandemonium has broken out... things totally indispensable to the holidaymakers' happiness are mysteriously disappearing... The organiser's mike has disappeared, Yellito's costume has disappeared. And, worst of all, even the waterslide has been stolen..."
And now? It's over to you to find it again, by discovering the clues!
An exploration game

on a campsite
Take an entertaining story-line, add some fun characters, plenty of suspense and riddles connected to nature, and suddenly you're off to explore the great outdoors in a whole new way... Yelloh! Village and Explor'Game have brought together all the ingredients necessary to ensure you spend a unique moment! Along the way you'll find Yellito, of course, but you'll also meet Yellok' Holmes (who certainly needs your help to solve the mystery).
So you'd better get prepared, you'll be exercising all your little grey cells to find the clues, meet the challenges and unmask the guilty party. And don't forget that team spirit is an essential asset in this sort of game...
An experience that you really shouldn't miss!
Dying to give it a go? Fancy trying this new type of treasure hunt, life-sized and right in the heart of nature? Simply download the free Challenges by Yelloh! Village app to your smartphone, listen to the story and carefully follow the instructions. But, before all that, make sure you've checked which Yelloh! Village campsites are participating... A grand adventure for all the family awaits with a wonderful moment full of excitement and discovery for everyone to share. So, good luck to you all, and may the best team win!
You'd like to find out more?

Watch the video: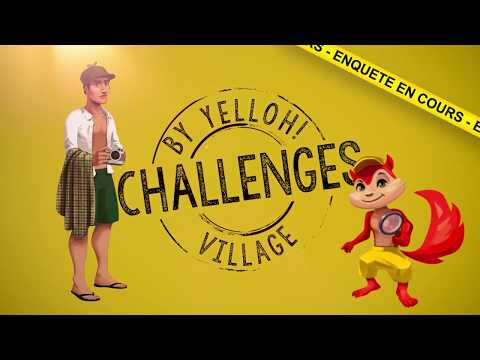 ×