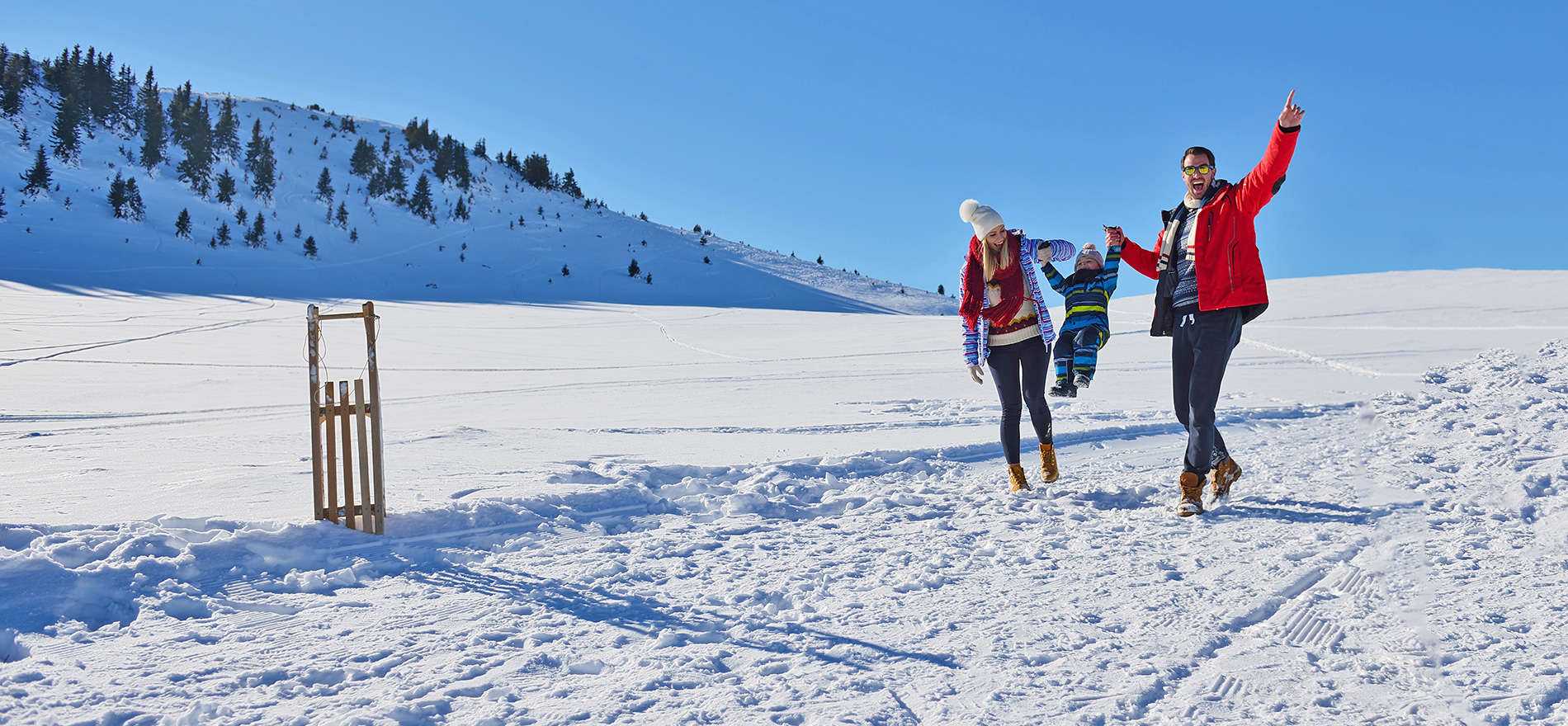 A winter holiday in the mountains: unbeatable!
3 minutes

Keep in shape
In the spotlight
When we think of camping, we often think of spring and summer, countryside and seaside. And yet, camping is also a great way to enjoy a stay in the mountains filled with endless days of unforgettable winter sports.
In the heart of nature
No, absolutely not, you're not dreaming, there are indeed campsites up above the winter snow-line! And they're probably the most gorgeous places in the world when you're dying to go skiing, can't wait to reconnect with nature and so need that great breath of pure fresh air.
Unforgettable cross-country trails, mountain lakes, skating and sledging: all right there at your fingertips. You want to try mountaineering: you only have to ask! Snowshoeing? Your Yelloh! Village campsite can get you kitted out and recommend the best routes to take!
And for all the other activities, just take a look at the campsite schedule. The Yelloh! Village guides and organisers are ready and waiting to make sure you spend your best-ever winter holiday. And as for that daily snowball fight, simply open your chalet door and let rip with the family!
With total

comfort

As you've certainly noticed, camping with Yelloh! Village is nothing if not comfortable and welcoming, even up in the mountains.

Imagine the absolute calm of a world blanketed by snow, after a busy day packed with sport. Imagine a cosy chalet, fully-equipped, spacious, delightfully planned and well laid-out, fully insulated and perfectly heated... You return exhausted but happy after a great day on the slopes, ready to sit down to a comforting cheese fondue with the family or your friends. The atmosphere is warm, your cheeks rosy from the sunshine.

There's no doubt about it, you've never felt better...
And absolute relaxation
And what if the best remedy for those aching muscles after a day of slalom and snowplough, was a long session in a whirlpool bath? Spa, sauna, hammam, heated swimming pool, balneotherapy pool, come and discover serenity with a capital S...
And to add the perfect finishing touch, how about a little massage. The campsite wellness centre will ensure you're always ready to face a new day in the mountains (it's such a hard life...) with a smile!
×