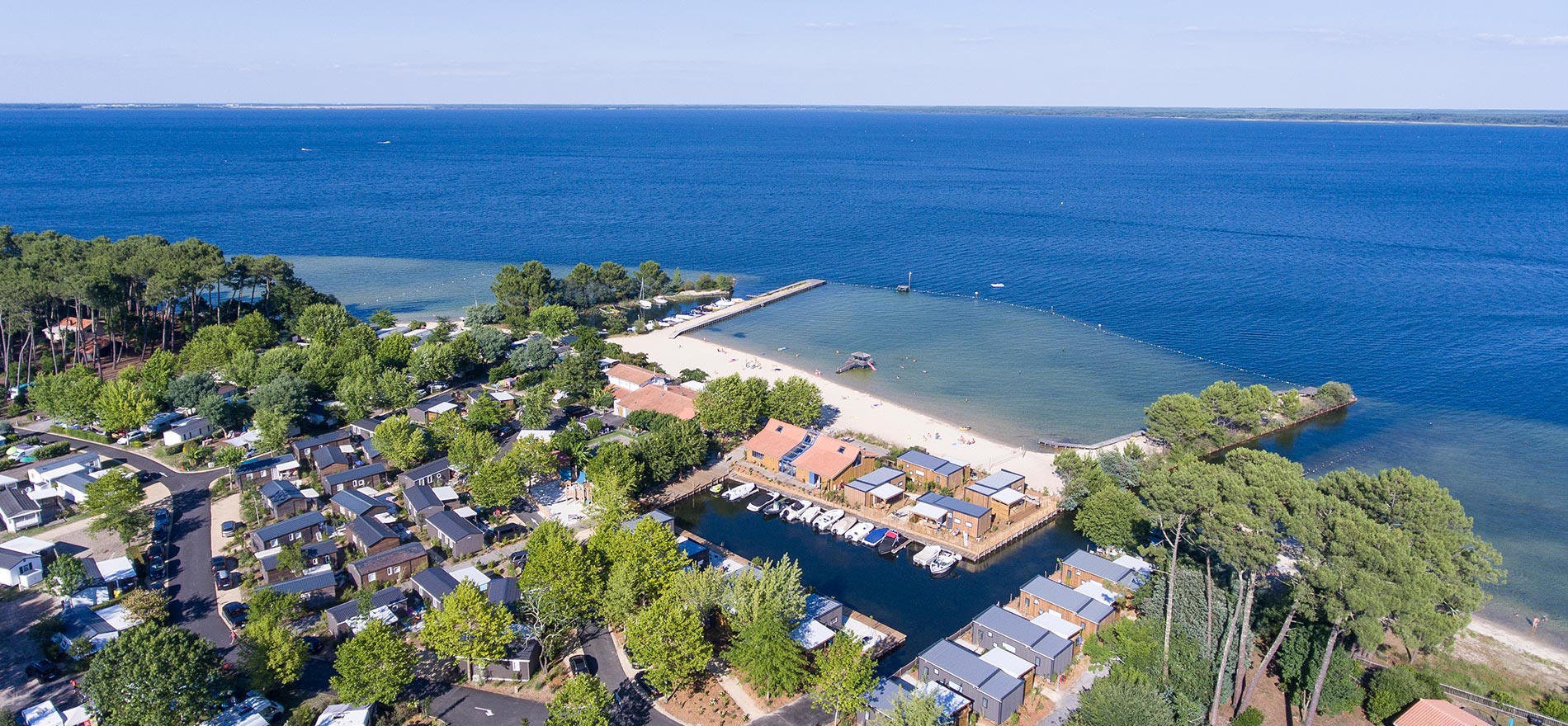 Better than a hotel... an open-air hotel!
And what if your image of a camping holiday was totally wrong? What if you could enjoy accommodation that was both high-end and close to nature, authentic and connected, all at the same time?
All the advantages

of life in the great outdoors
You love nature and during your holiday you want to see it, feel it, live it! For you it goes without saying that reconnecting with life is an essential part of any holiday. You can't imagine enjoying a proper rest other than on a sunlounger or in a hammock, soft grass beneath your feet, the whisper of a summer breeze in your ears...
Your moment of pure enchantment, you dream of it being by a river or a dune of pale-coloured sand, in the heart of a sumptuous forest, on the shores of a lake. You want to hear birdsong when you wake up, savour local produce, enjoy fruit and vegetables from the region. And of course, you find that a holiday is even better when it's shared with new friends, that you've met on-site. And the same goes for an aperitif or a barbecue: so much richer in flavour when enjoyed in the company of people you appreciate! In that case we have good news for you: we share exactly the same vision of the perfect holiday!
All the comfort

of a hotel
Ok, ok, we know what you're going to say... yes but canvas, groundsheet, sleeping bag and camping stove... they're just so not your thing. So, to be honest, you've never dared try camping. You're not prepared to give up your creature comforts. And then, when you finally have time off work, you want to enjoy yourself, to treat yourself to those little extras. It should be a moment that's special, out of the ordinary, otherwise, what's the point? And once again, we share your point of view 100%! In fact we not only share it but we're going to strengthen it! As far as your desire for nature and the great outdoors goes, all the lights are green. All our Yelloh! Village campsites offer a very special location and a relationship with the out-of-doors that is absolutely magical.
And as for your comfort, once again, we have exactly what you're looking for. Here with us, no-one has to sleep under canvas, or even use shared sanitary facilities, if they don't want to! That's right, at certain campsites, you can choose a pitch with your own private facilities! And as we always want our campers to feel right at home, we have also decided to offer pitches. So just close your eyes and imagine: you're comfortably settled in the shade of the canopy, a glass of lemonade in your hand, on YOUR pitch! A plot that measures more than 150m², with a water connection and an electric hook-up, delightfully planted with trees and perfectly shaded. On the barbecue, the chicken kebabs are sizzling gently. 
And there are even top-of-the-range ways to camp under canvas: our furnished tents! Fully-equipped, they offer all the advantages of a tent combined with those of a rental unit with four walls and a roof. You'll feel totally at home, but with that little touch of the exotic as a bonus!
You prefer a rental option? Inside your cottage, the bed is soft and comfy, the interior well thought-out. Flat-screen television, Wi-Fi... every modern comfort at your fingertips. After all, it's not because you've chosen to holiday in the great outdoors that you can't stay connected! All around your pitch, the environment is tranquillity itself, not a car to be heard... Total peace and quiet for a proper rest that will really do you good!
Isn't camping amazing?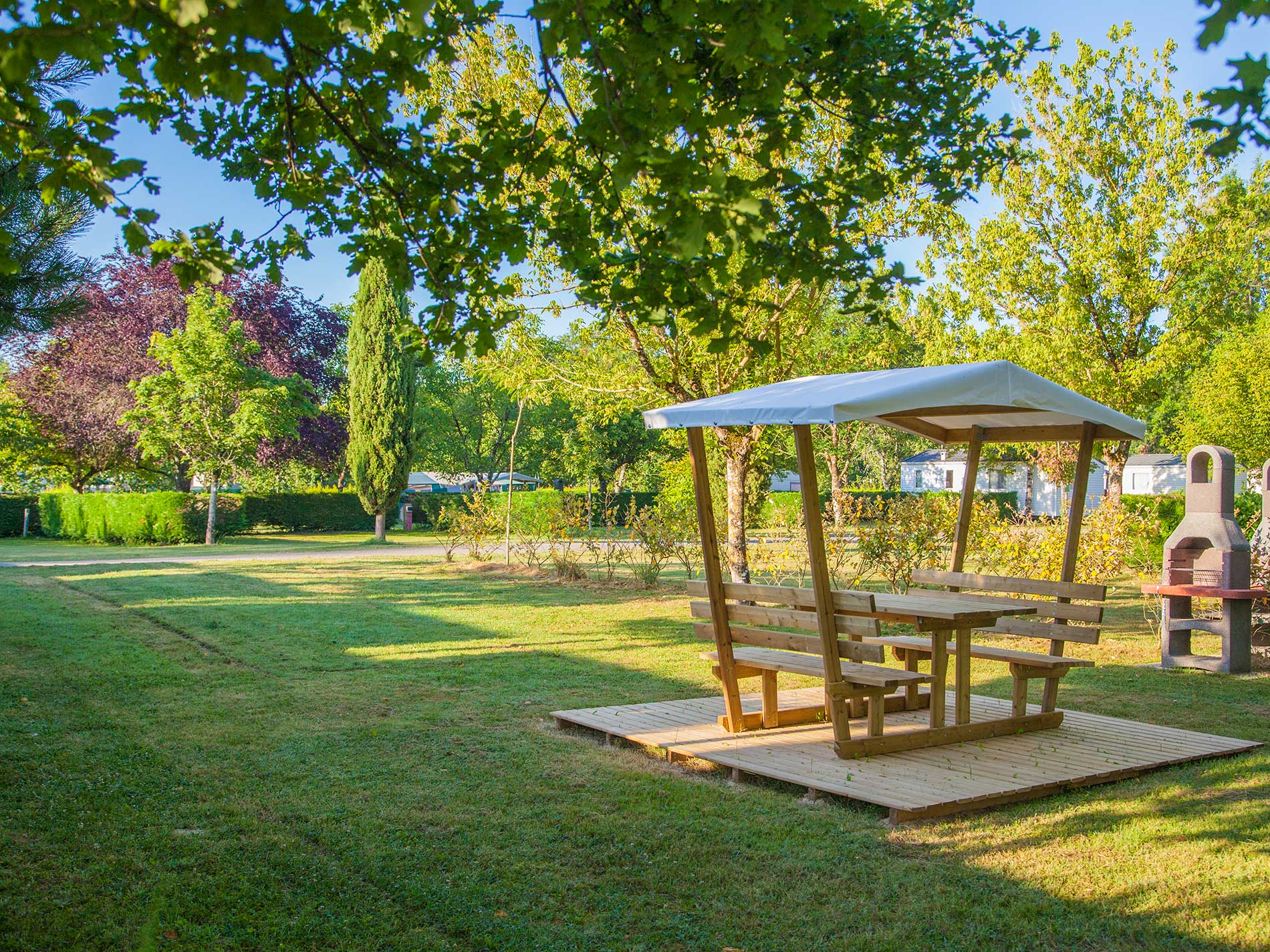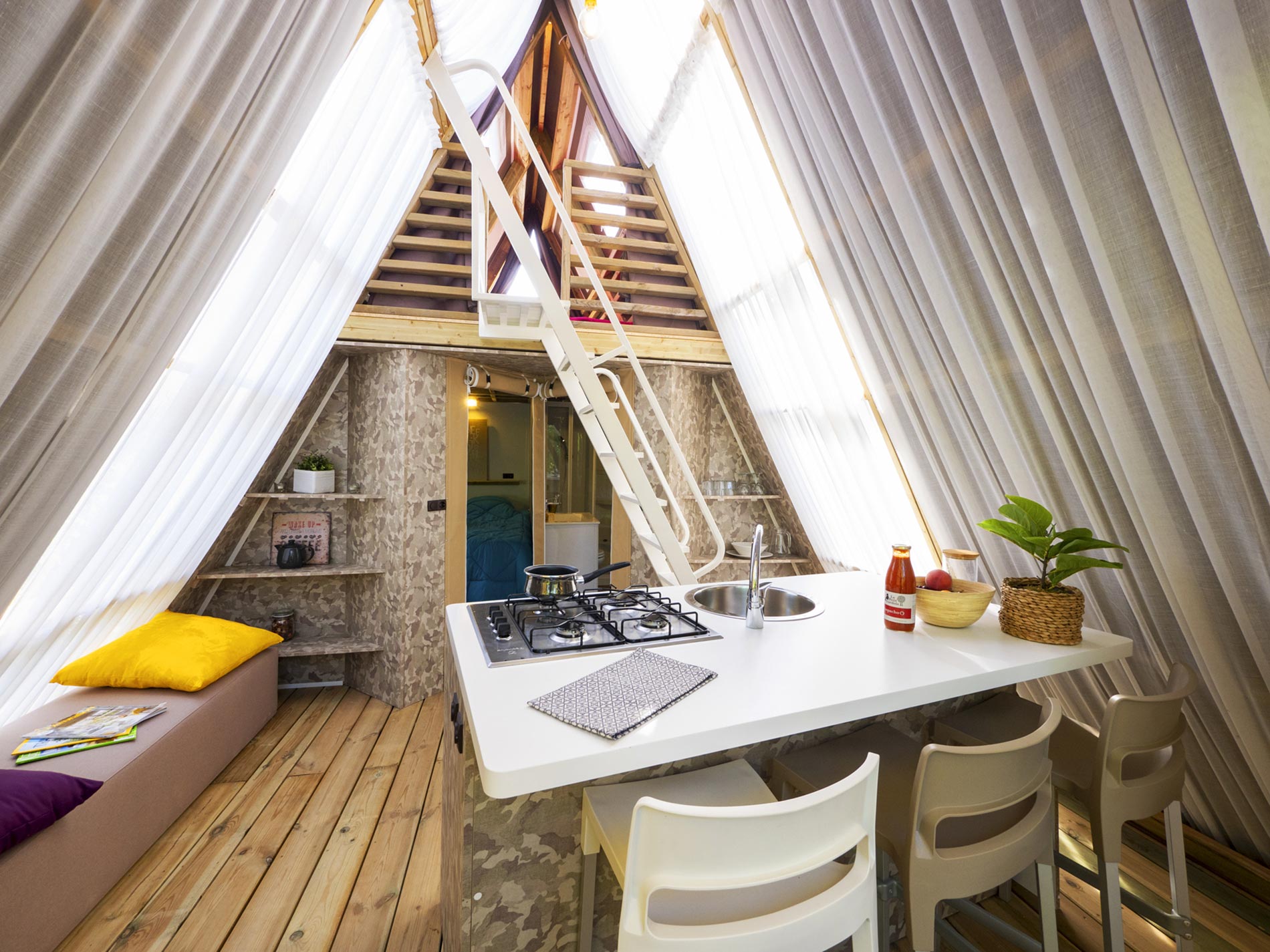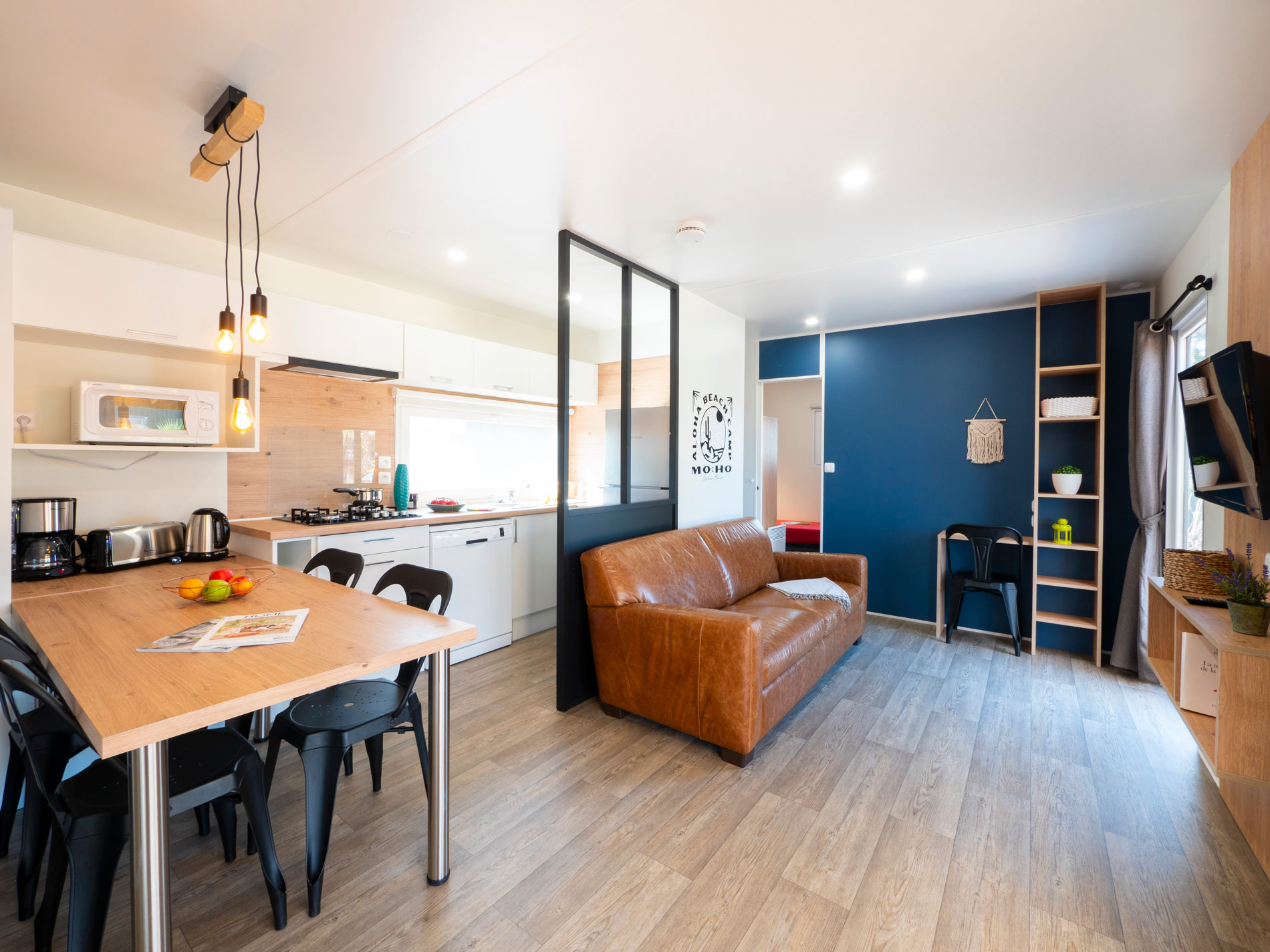 All the bliss of a wellness break
Looking for even more? Don't move. We're right here to look after you. First of all, you can choose your pitch according to your preferences and your habits*, in the area of your choice. Then, you'll be able to enjoy an impressive range of services (each more amazing than the last!): barbecue, bike and even baby kit hire, laundry, end-of-stay cleaning, access to the sports grounds, children's clubs, aquatic park and evening entertainment. And the good news? The rental units already include many of these services!
Then, as a holiday is also a very special moment for you to treat yourself to some well-deserved me-time and pampering, some of our campsites have a wellness area with hammam, Jacuzzi or whirlpool baths... and offer packages that will have you melting with delight. Facials, massages, relaxation sessions, beauty treatments, fitness programmes... Go on, admit it, you've never seen a campsite like this before!
* additional charge of €30 ex VAT
×