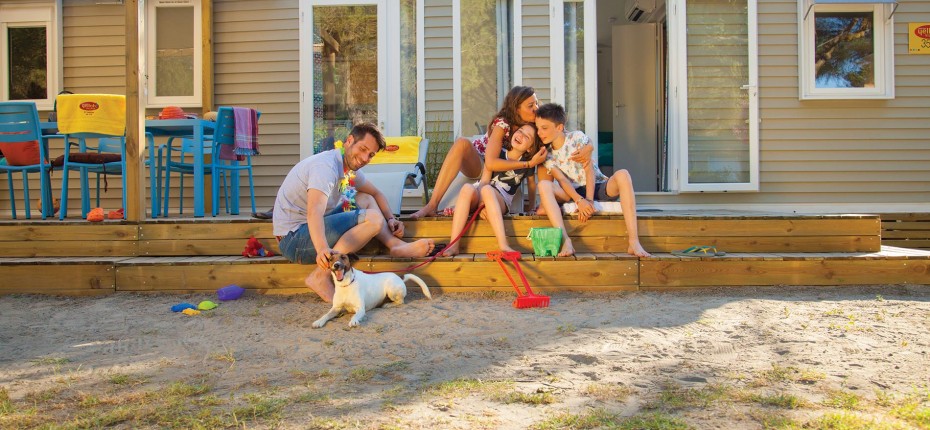 Never forget your faithful friend!
Your pooch is probably craving a change of scenery too! Many of our Yelloh! Village campsites welcome dogs. Ideal when you want to get away with the whole family!
Campsites which love to welcome your dogs
Everyone is entitled to a holiday! Take the whole family along on our next trip! Many of our Yelloh! Village campsites accept pets.
Even better – in some holiday villages, your four-legged friends can freshen up in a special doggy shower! Just like you, after a good long walk, a run around an agility course or a ramble around a meadow, they'll love cooling down in the shower!
So this year, come along with your faithful friend and share an unforgettable holiday together at one of our campsites!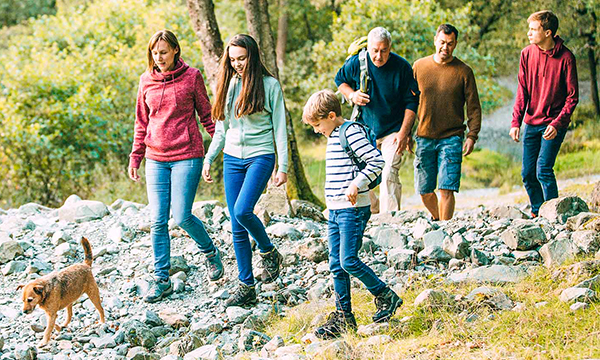 The checklist for your stay
Before you set off on your holiday, go through our list of handy tips to help prepare for your stay at our campsite.
Prepare their suitcase, with their basket, blanket and favourite toys. They'll be reassured to find all their familiar things when you arrive.
Don't forget to take their health record and ID card with you. And prepare a little first-aid kit just for them... you never know.
Don't change your routine: keep to the same times for walks and meals, try to give them the same food as at home…
In fact it's always a good idea to bring at least some dog food with you, to tide them over until you find their favourite brand at the nearby supermarket.
Take your dog with you when you head off for a walk or a hike. That way they'll make the most of being on holiday as well!
Watch out for ticks and fleas! Remember to bring a repellent and check their fur regularly.
You've just come back from the beach? It's shower-time for everyone! Oh yes, even for the dog. Their skin is sensitive as well.
As a responsible pet-owner, don't forget to always carry something with you to clean up after your dog.
A tattoo or microchip are mandatory for any stay, whether in France or elsewhere in Europe. If you've moved home recently, check that your address and telephone number are up-to-date. It's always less of a worry if your four-legged friend decides to leave the campsite without warning...
Find out which places accept pets: beaches, parks, lakeside areas, restaurants. Your adorable bundle of fur also has every right to enjoy a wonderful holiday!
A friendly tip: before booking, check your campsite accepts pets. Once you've arrived on-site it's too late to send Fido off to sleep elsewhere :). You shouldn't have any trouble in finding plenty of "pet-friendly" Yelloh! Village campsites.
×