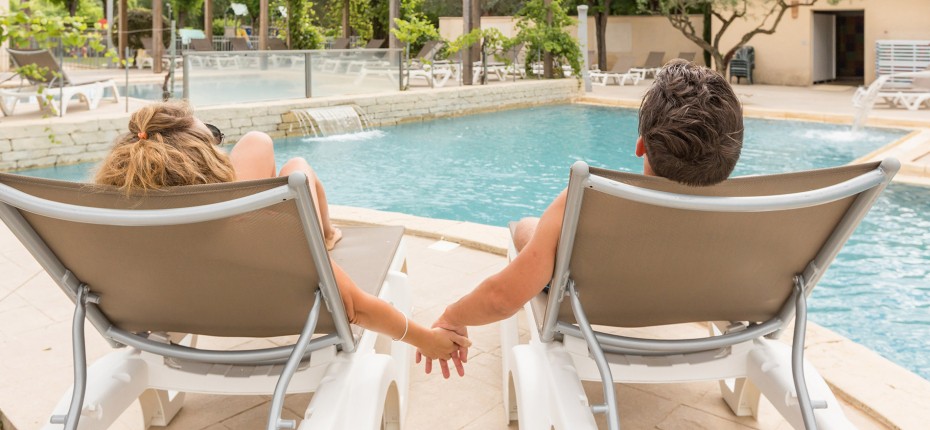 Love is in the air
4 minutes

For you
In the spotlight
In any relationship spending quality time with one another is important. Allowing yourselves those special moments to do things as a couple. Sometimes just simple little things, or maybe something totally crazy... A few suggestions.
Live life to your own rhythm without constraint
Forget the alarm clock, get up when you want to, have lunch at 3 o'clock and dinner at 11, skip a meal if you feel like it. Can you honestly remember the last time you did that? Fancy crisps for breakfast? Well why not! No meeting with the boss at 9.15am, no file to hand in for tomorrow 10am.
No Arthur to collect from school, no Margot to drop off for her guitar lesson. And of course, no Simon bouncing on your bed at 6 in the morning because he's not sleepy, no meals to prepare or shopping to do. In other words, freedom, serenity and a glorious feeling of contented bliss…  
All the things you can never do with the kids around
"Mum, look!" "Dad, come and see!" "Emma's annoying me again…" We love our kids, but with them about, you have to admit that it's not always easy to have a proper conversation. And even without children, you're generally too exhausted after a day at work to string more than two words together in the evening... So when you do get to spend time with each other, you can rediscover the pleasure of being able to talk, properly, like the day you first met...
You could simply spend the afternoon lazing side-by-side, on sunloungers by the pool, with a refreshing dip from time to time. Go exploring around town from 8 in the morning to 7 in the evening, without having to stop... Treat yourselves to a drink on a café terrace with no-one you have to keep an eye on, stay late at the restaurant without the youngest getting overtired and throwing a tantrum. Or even try something a bit more crazy like: roping yourselves together to climb the highest peaks; set off for an SUP trip with your arms wrapped round each other, as if your board was a desert island...
Choosing the ideal accommodation option
For it to be the perfect romantic getaway, you obviously need the perfect accommodation... the one that is totally YOU. And here, Yelloh! Village has exactly what you're looking for...
You never seem to see each other and at last you have a chance to spend an intense weekend "à deux"? Choose a cocooning cottage and forget the superfluous. Apart from the two of you, nothing else matters! You want pure comfort and nothing less? Choose a Premium rental unit: an idyllic setting with no-one overlooking you, wonderful bedding, no cleaning to do and no beds to make. True happiness… shared!
×