Mer et Soleil camping village: children and teenagers
Supervised during fun and sporting activities, your children will make new friends whilst enjoying themselves at the campsite's kids' clubs! 
Club Kids: 5-7 years
Throughout the season
With the Kids Club, family camping holidays are a chance for your children to have fun under the supervision of the entertainment team.
handicrafts
production of shows
mini disco
performance of shows
sporting and fun activities
Club Juniors: 8-12 years
Throughout the season
To discover a new passion, to make friends or to express their hidden talents, the Juniors Club is there for your children!
creative activities and handicrafts
Olympiad
fêtes
outdoor games
production of shows
mini disco
Club Teens: 13-17 years
High season
Teens rule with the Teens Club! A dedicated entertainment team will give them a dream holiday...
sporting activities
participation in shows
youth tournaments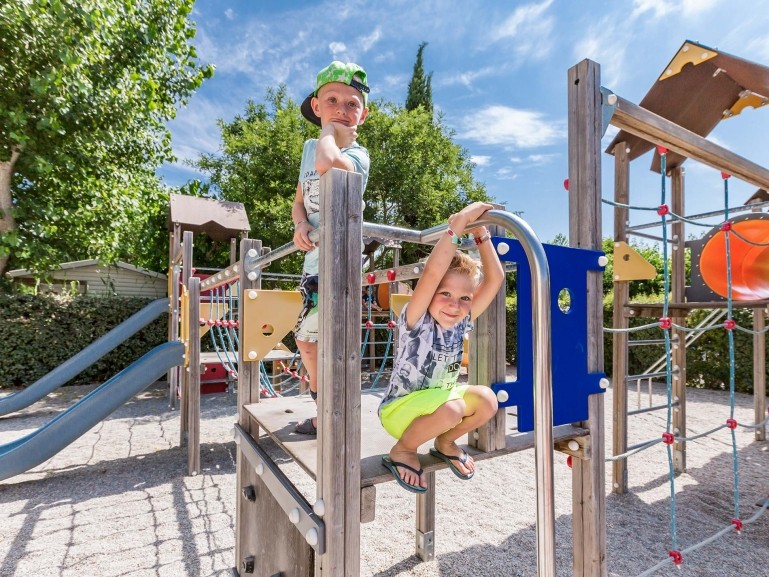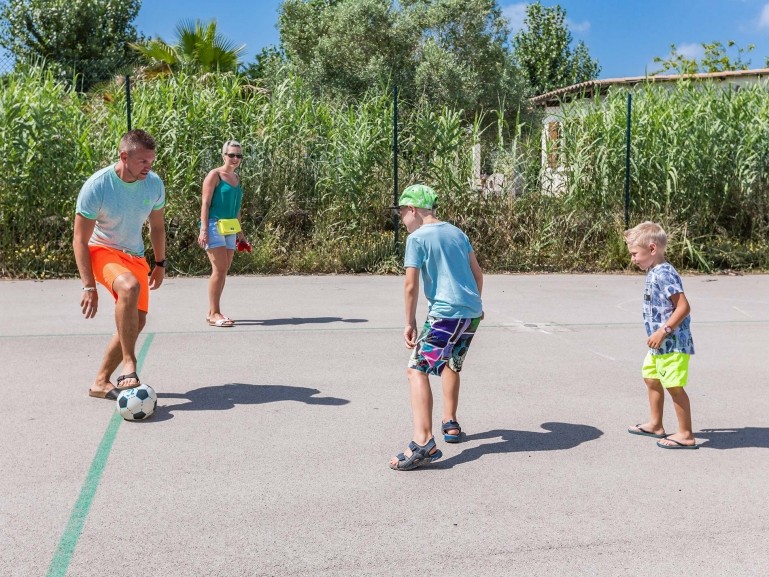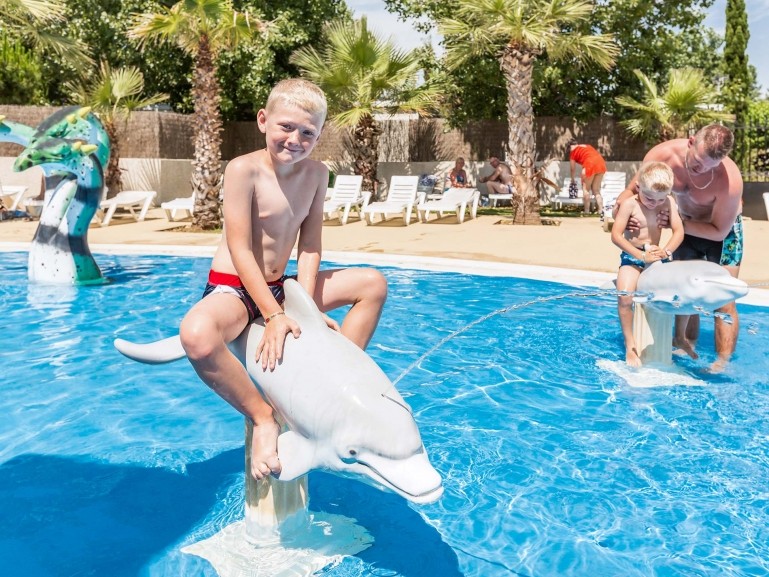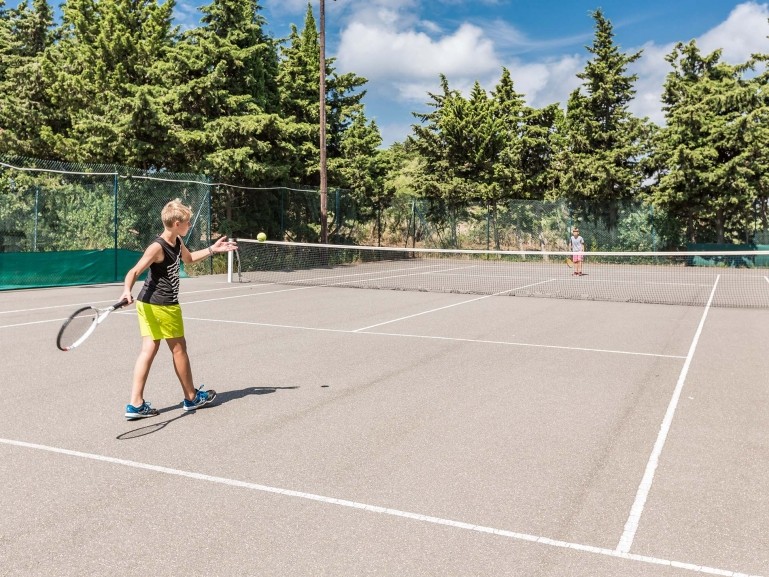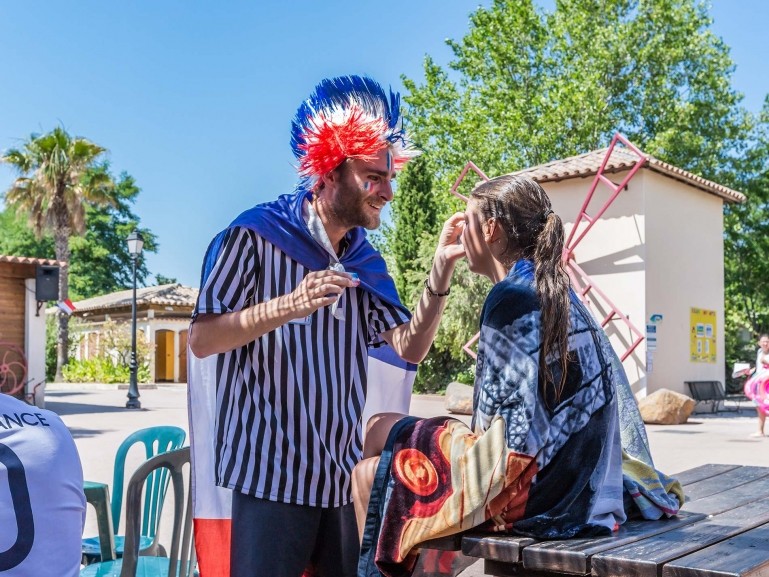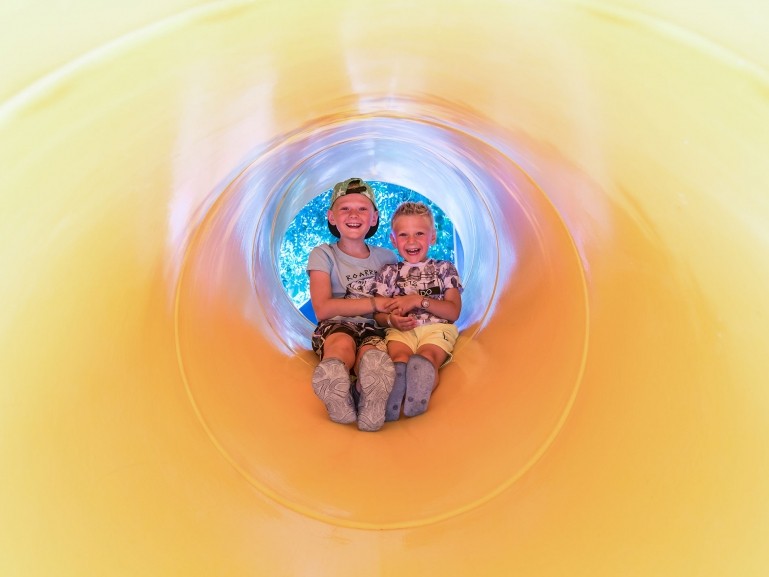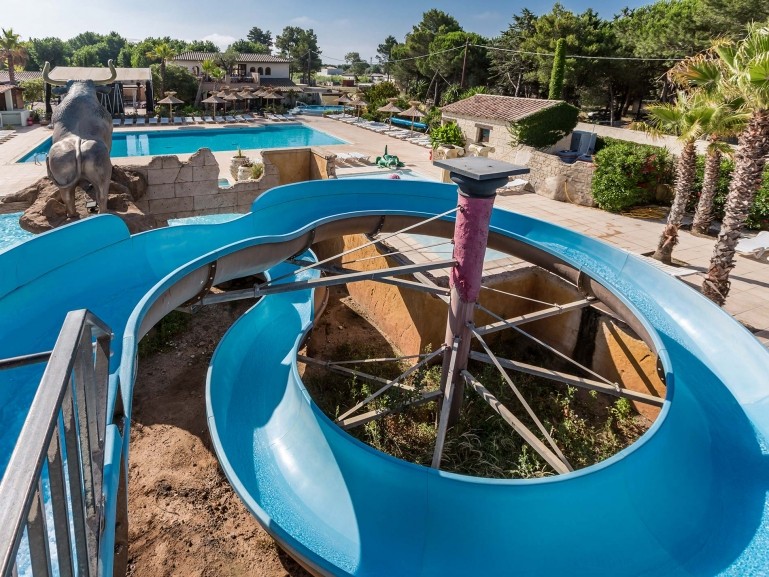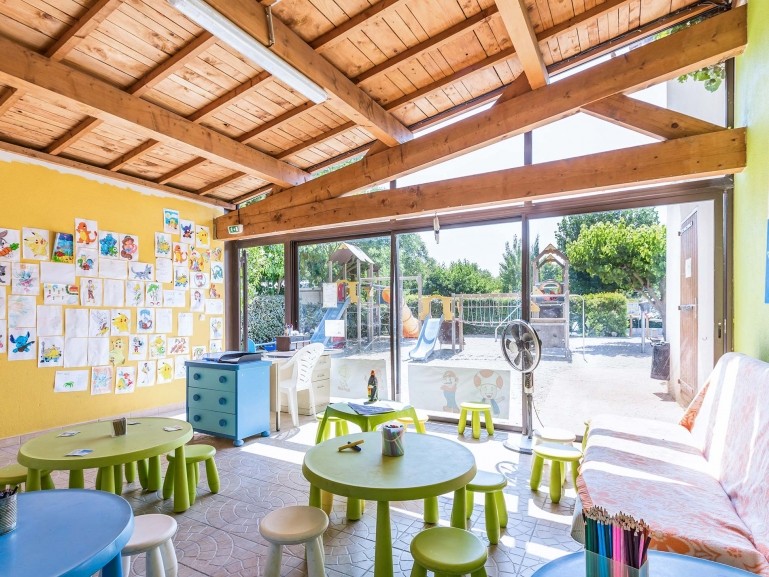 Facilities for children
Located near the mini club, our play area enables your children to discover the joys of sliding and clambering in total safety. "Séjour Nature", a Red Indian night in a tepee under the supervision of our activity leaders (except July and August).
Nearby: amusement park, and "Luna Park" fun fair.
Mini clubs
A mini club for Yelloh! Kids 4 years old. Our female activity leaders will be delighted to look after them and provide all sorts of entertaining and recreational activities; handicrafts, making things, games, painting, competitions, putting on shows, etc. 
Each week a show is prepared and presented by the children leaving them with unforgettable memories...
Kids' Clubs opening times
Kids' clubs are open throughout the season:
Kids' and Juniors' Club:
Low season: 5 days a week, 4 hours per day
High season: 6 days a week, 4 hours per day
Teens' Club: open from 15th June to 31th August
Eva's day, 9 years old
8am
I wake up and eat breakfast on the terrace. This morning, I'm going to the beach with my family. It's right next to the campsite!
3pm
The entertainment staff have met us in the centre of the village. We've got a choice between mini Olympics, outdoor team games or arts and crafts.
5pm
That was great! I'm now going to find my parents at the pool. This afternoon, they went for a walk in Mont Saint-Loup forest.
8pm
After dinner, I get ready to go out. This evening, there's a mini disco just for kids, as well as the show we have prepared with the organisers. Mum and dad are going to love it!
×