Children's clubs at the Yelloh! Village Les Voiles d'Anjou
With entertainment clubs and games areas, children will love their holidays at the camping les Voiles d'Anjou! They'll be able to experience a stay that's full of fun, discoveries and new activities, in one of the loveliest parts of Anjou.
Club Kids: 5-7 years
High season
Children love their camping holidays! In high season, a wide range of activities and events is on offer.
outdoor team games
treasure hunt
sporting tournaments
artistic activities
trampolining
fancy dress 
Club Juniors: 8-12 years
High season
The campsite does everything to ensure that your children have a fantastic holiday. Discover all the activities on offer in July and August.
arts and handicrafts
regional discovery
outdoor games
treasure hunt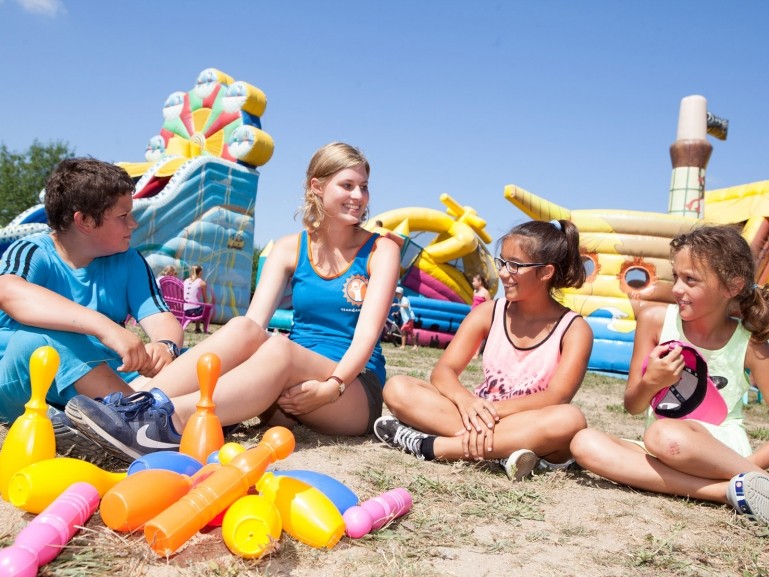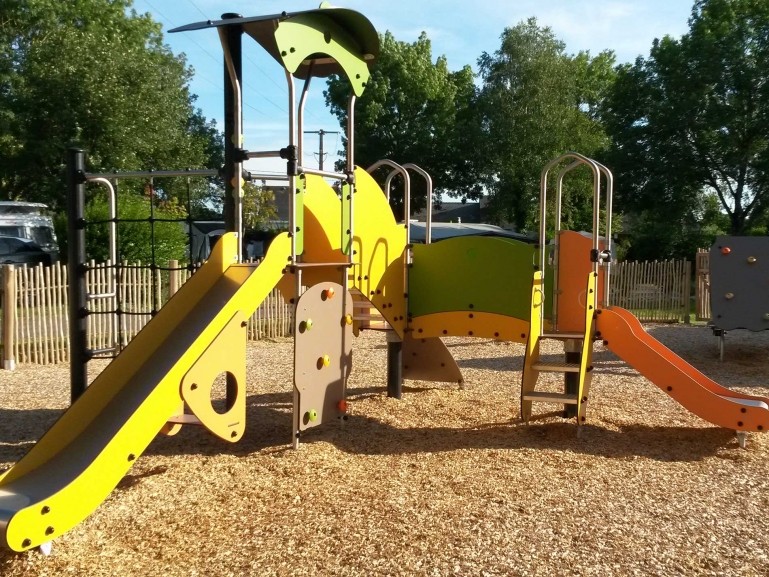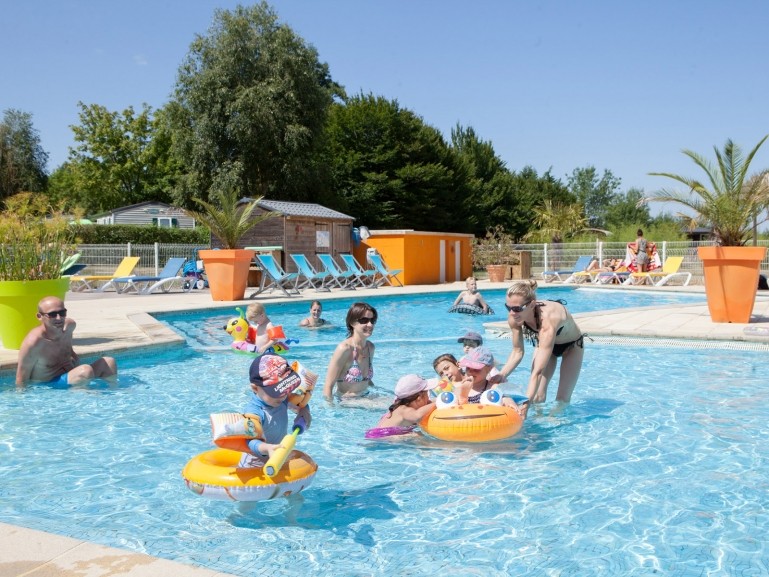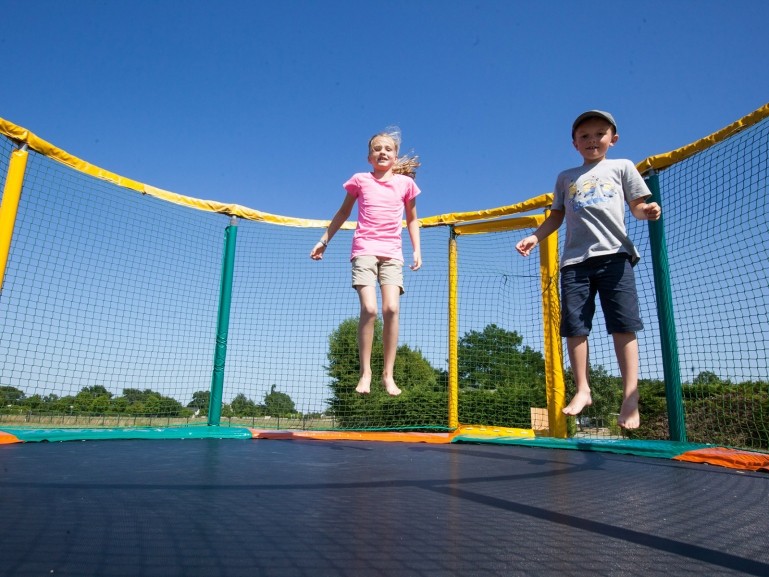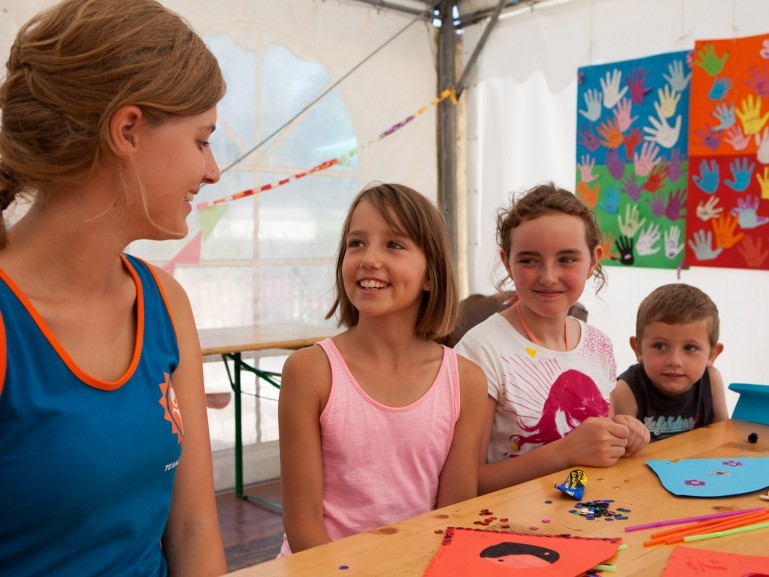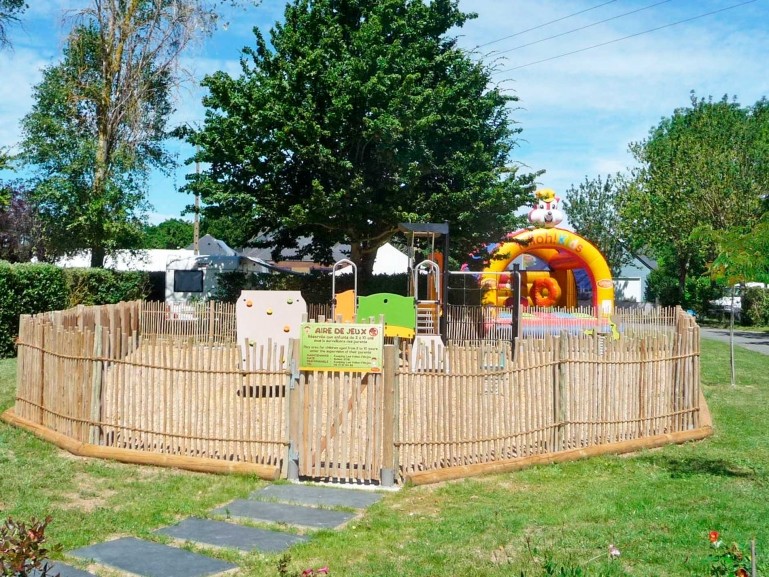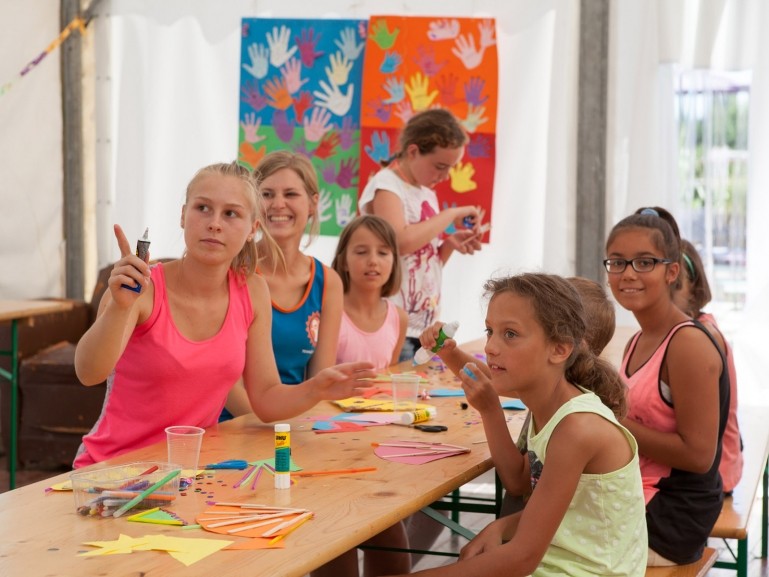 A kids' paradise
Children will find all they need to enjoy unusually holiday: they'll love using the three big trampolines and the bouncy castles. Always a huge success! They'll also be able to have fun in the games area, which is especially for them.
An entertainment team for everyone
Your children will be supervised by a happy, dynamic and multilingual entertainment team, who speak French, English and Dutch. So they'll have a great time and make new friends on holiday!
Kids' Clubs opening times
Kids' Clubs are only open in July/August.
Every day except Saturday 10 am to midday
Thursday, whole day from 10 am to 5 pm, meals included
Maxence's day, 12 years old
10am
This morning we're having breakfast outside our tent again. It's really lovely! I talk to my parents about what we'll be doing today.
11am
This afternoon, we're going to drive to Saumur. Mum wants to see the castle, dad is looking forward to the Cadre Noir de Saumar horse show and I'd like to visit the tank museum.
12pm
For lunch, we're getting a takeaway from the campsite. We can have pizzas or hamburgers, but ones which are made with local ingredients. It is really tasty!
4pm
That was great! Tomorrow I will stay at the campsite in the entertainment club and enjoying trampolines for some great games!
7pm
My parents and I have decided to visit Futuroscope on the week-end. I love amusement parks!
×