Your evenings at Yelloh! Village Les Grands Pins
The evenings of your holiday will be all about fun, laughter and excitement! Cabarets, concerts, dance evenings, blind test, quizzes, karaoke and theme-based evenings hosted by our entertainment team will make your evenings here really amazing! Magicians will take you a journey into the fantasy world of illusion. And major sporting events will be broadcast on large screens.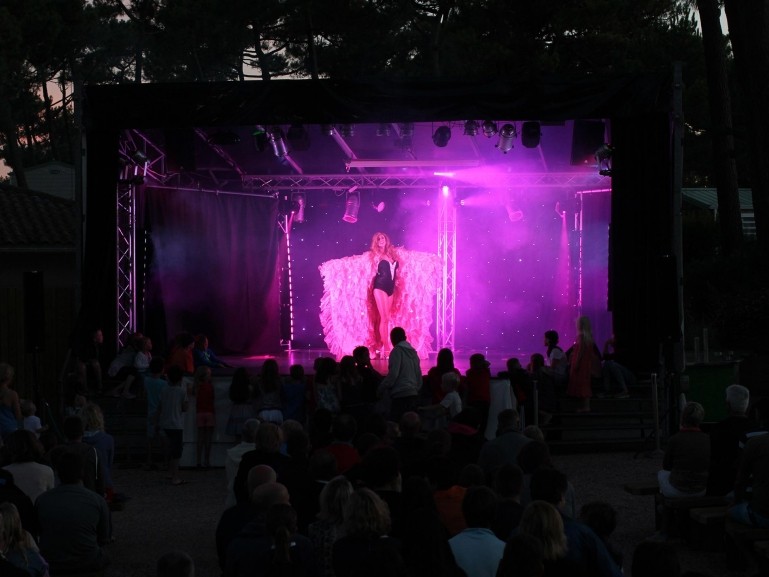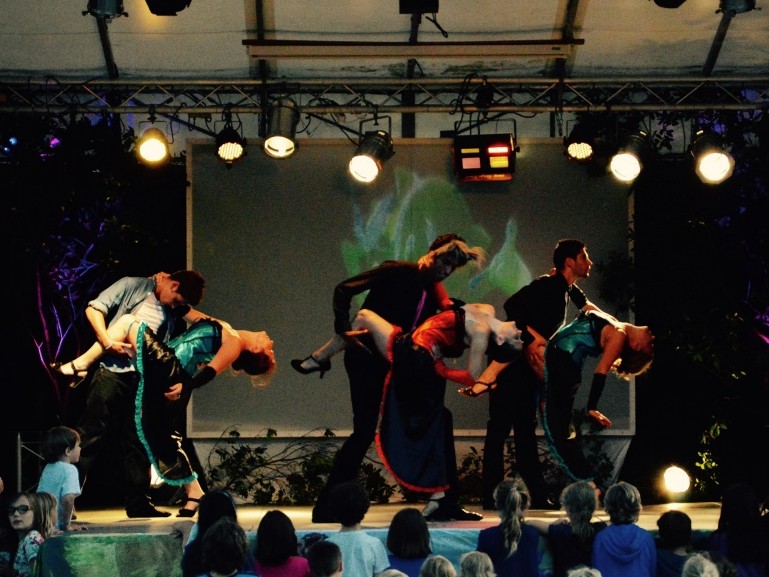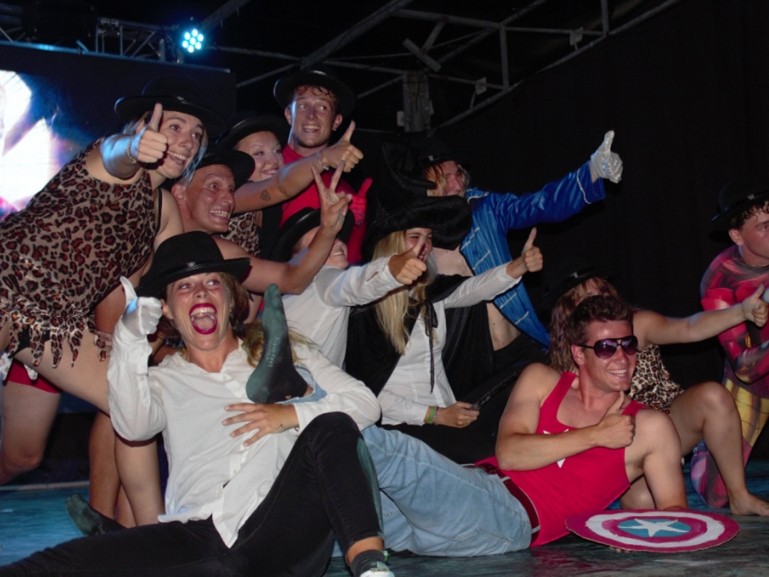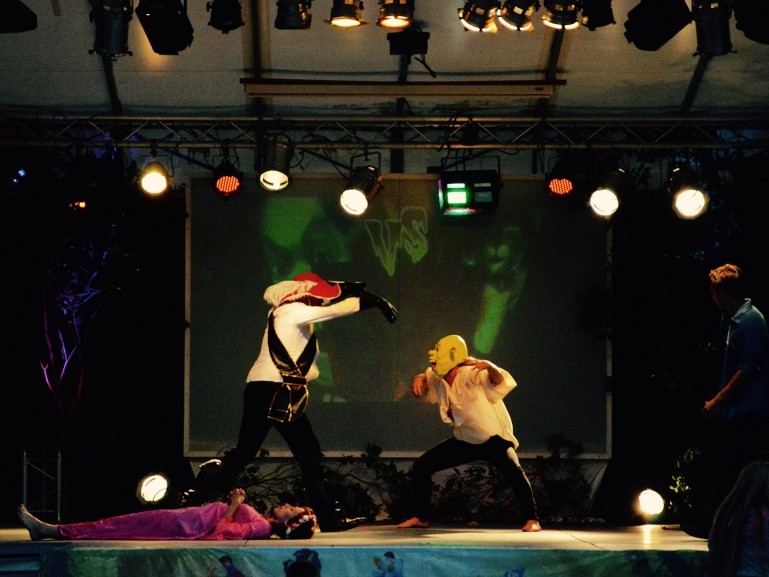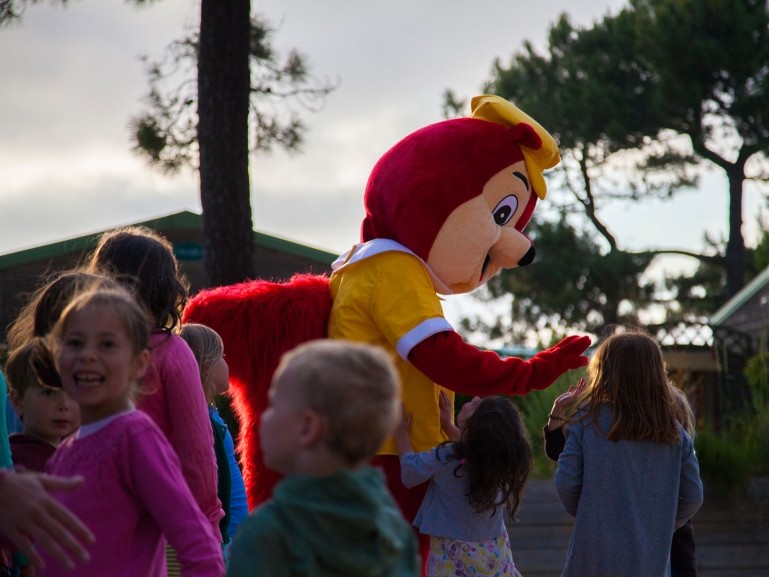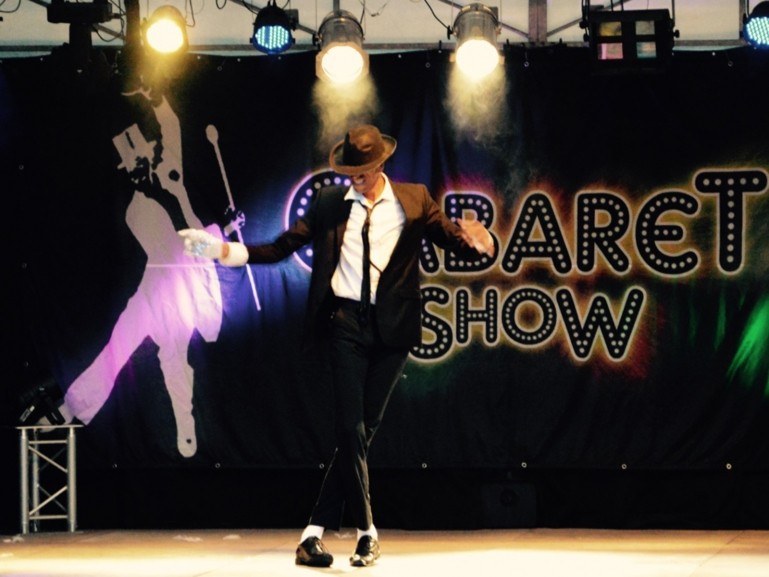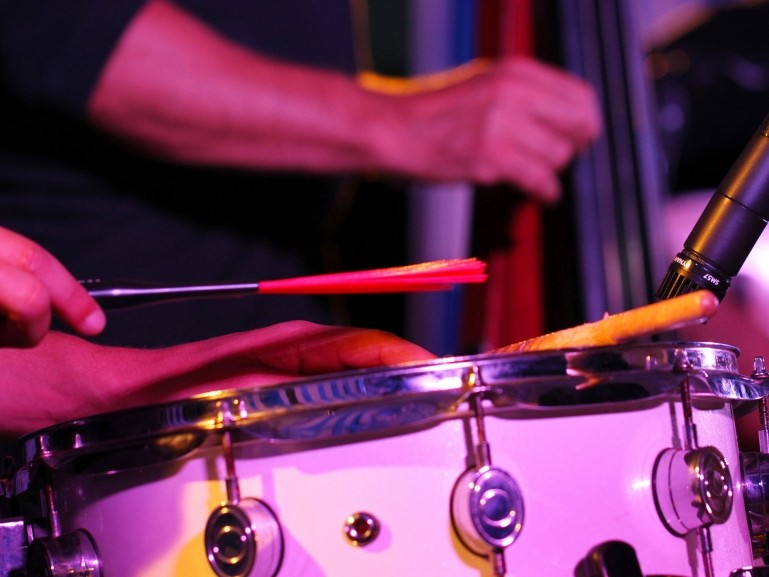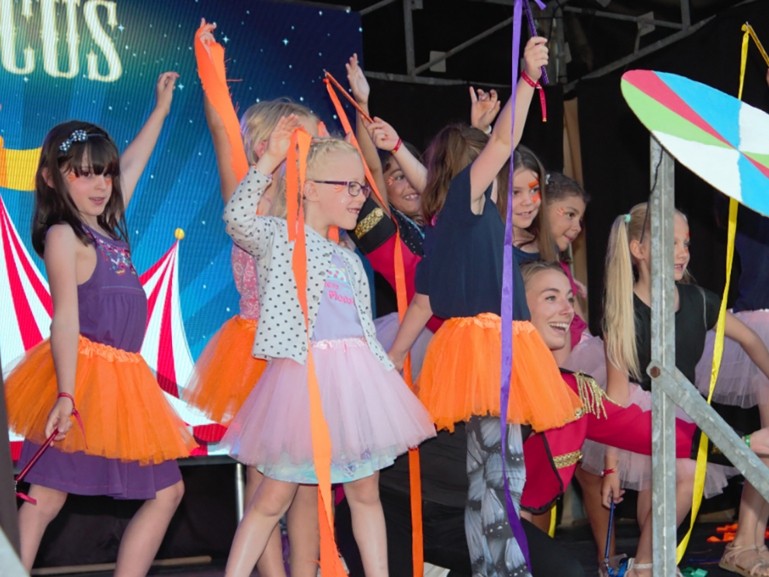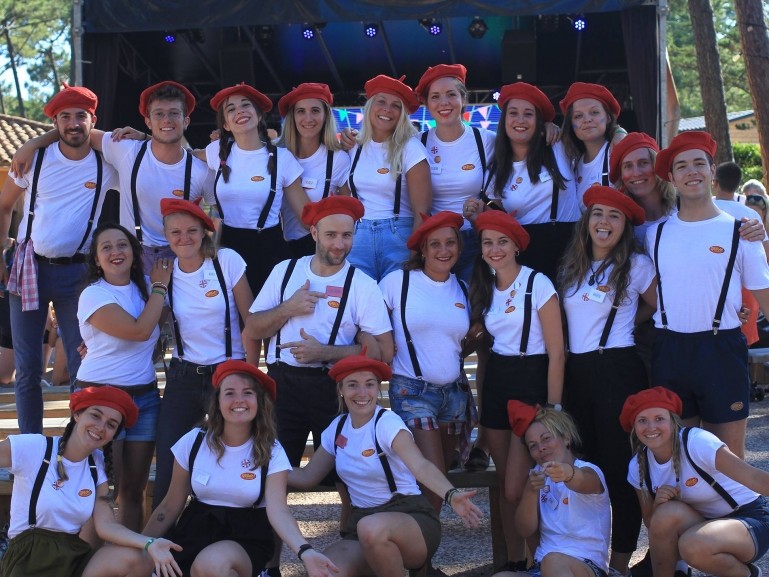 Evening entertainment
After a day on the beach and in the water, the campsite's night life comes to the fore! Pre-season, the nightlife at the campsite comes alive three nights a week. On the menu, you've got a live concert every Saturday evening and great entertainment such as quizzes and karaoke. Have a great time singing along with the family; your evenings on holiday will be wonderful, fun times!
In high season, the campsite offers six lively evenings out of seven. Cabaret, music shows orchestrated by our entertainment team will dazzle your evenings on the terrace. Magicians will take you to the enchanting world of illusion. Big sporting events will be broadcast on the big screen.
Head for the stage in the village square for some star-spangled, exciting times together! 
Live music concerts
Lie back comfortably on the terrace of the Surfer's Bar, close to the stage, and enjoy the live concerts put on by the campsite. From its opening until the end of September, musicians liven up the scene at the Yelloh! Village Les Grands Pins. From Rock to Blues, with some Pop too, all music genres will be represented.
Your children's evenings : At the start of the evening, the entertainers will have your children dancing at the mini-disco for the first part of the show. In the summer, your children will prepare a show with the entertainers during the week, which they will present to you. Don't forget to charge the battery on your video and photo cameras!
×