Free cancellation right up until D-2 before arrival for a selection of accommodation options! ─ Find out more
La Plaine camping: family village for children and teenagers
Camping La Plaine has thought about the kids too: activity clubs are available for all ages, with sporting challenges, competitions, shows and handicrafts all on offer! Children can also enjoy the play area or have a game of crazy golf. 
Club Kids: 5-7 years
Throughout the season
There's nothing quite like the Kids Club to keep your children happy on their camping holiday! There are a whole host of events.
team games
kids' shows
craft workshops
mini disco
Club Juniors: 8-12 years
Throughout the season
Activities organised especially for your kids? That's what you expect with the Juniors entertainment club.
team games
sporting tournaments
kids' shows
Club Teens: 13-17 years
High season
Focus on teenagers! At the Teens Club, in July and August, they can enjoy a range of activities and events organised by our dedicated team.
team games
sporting tournaments
teen shows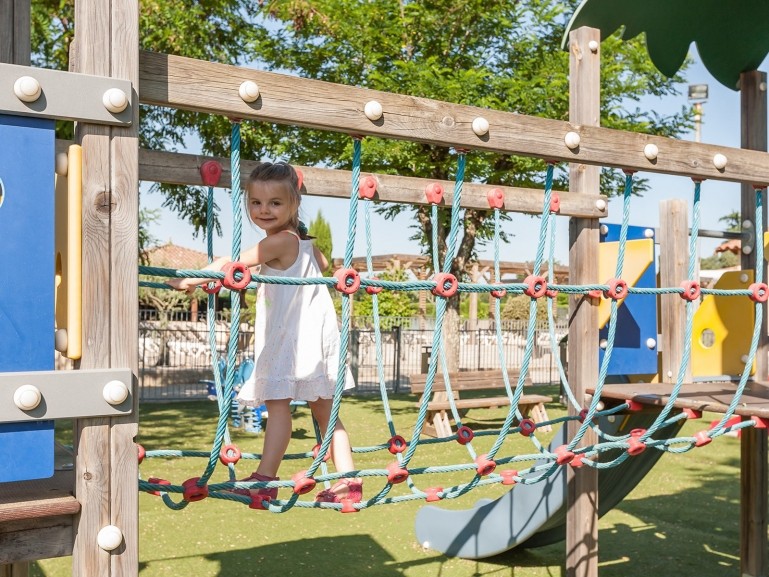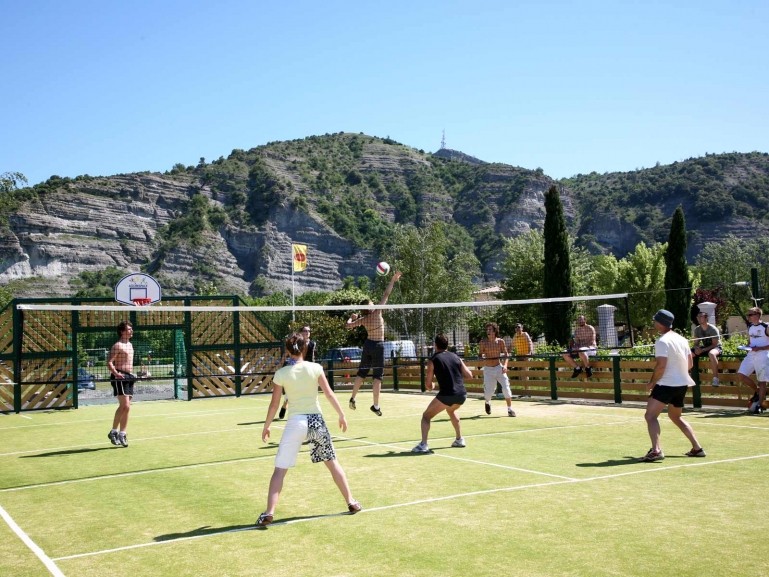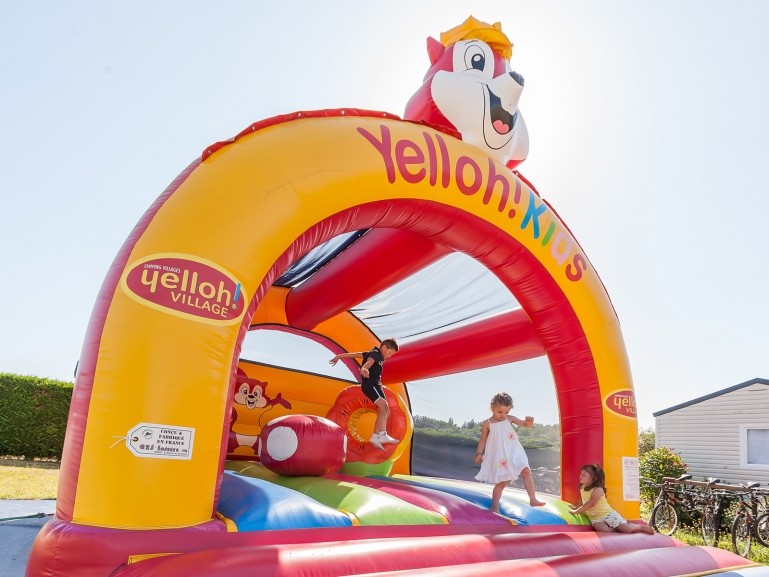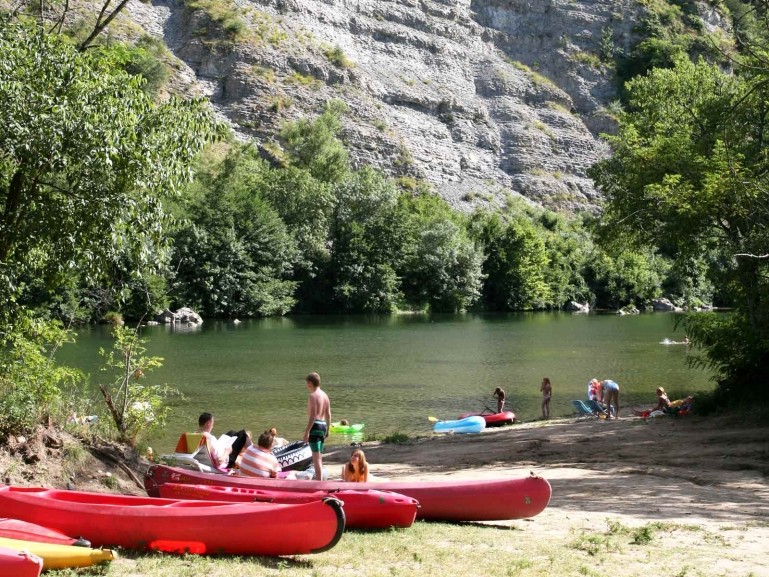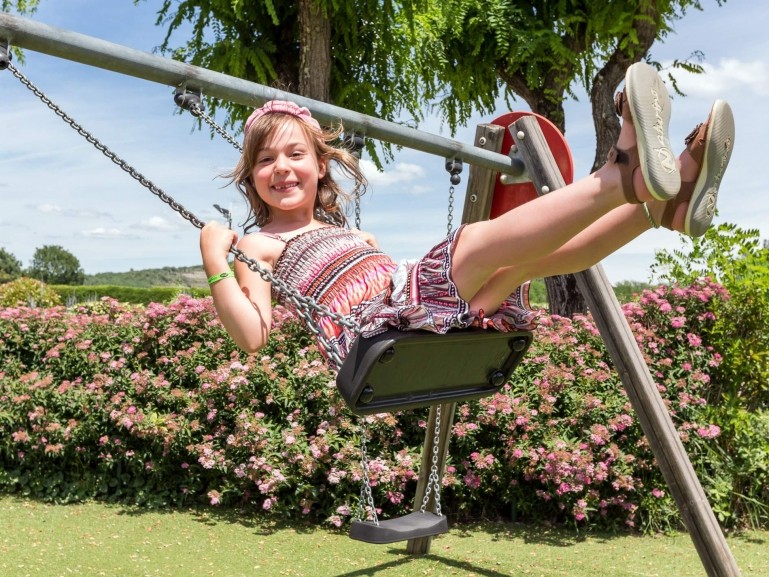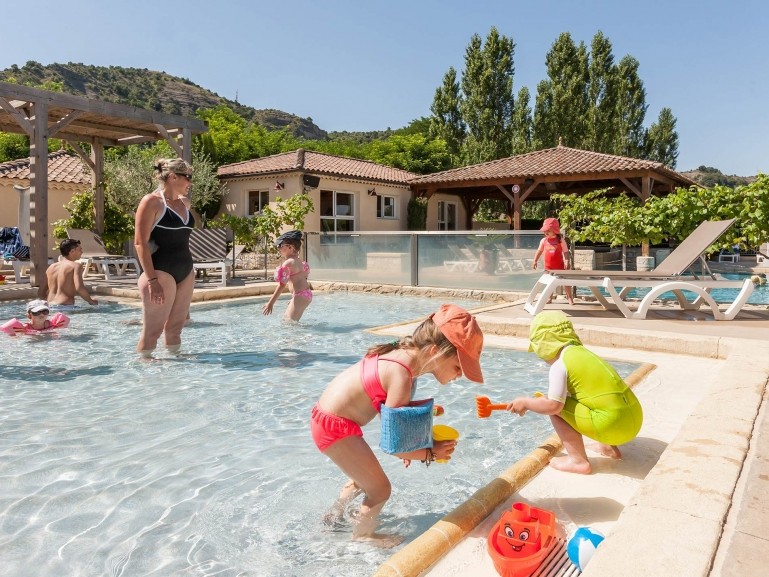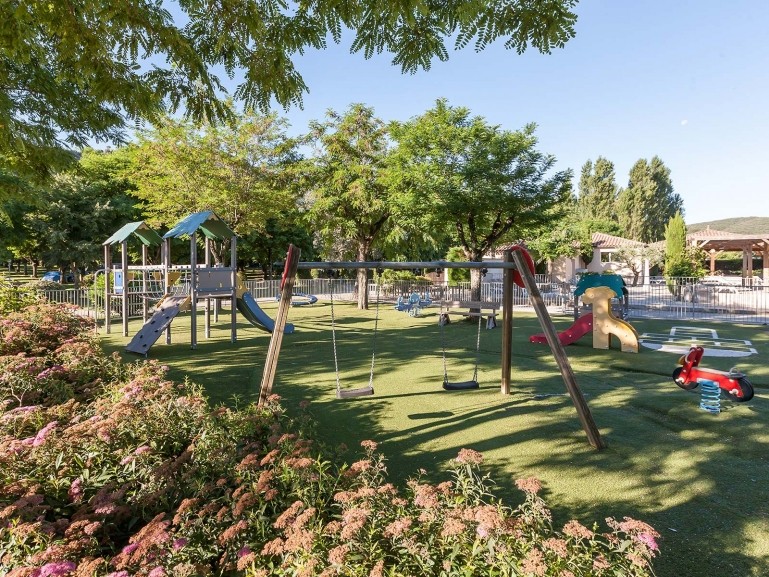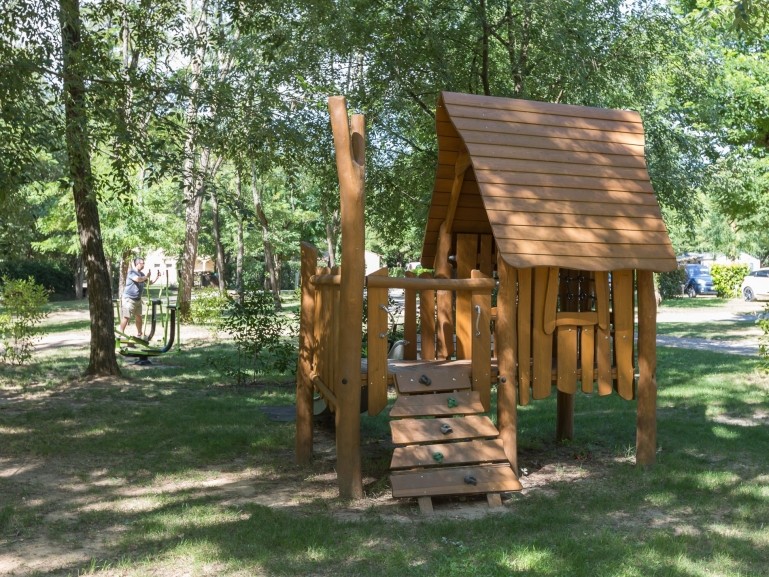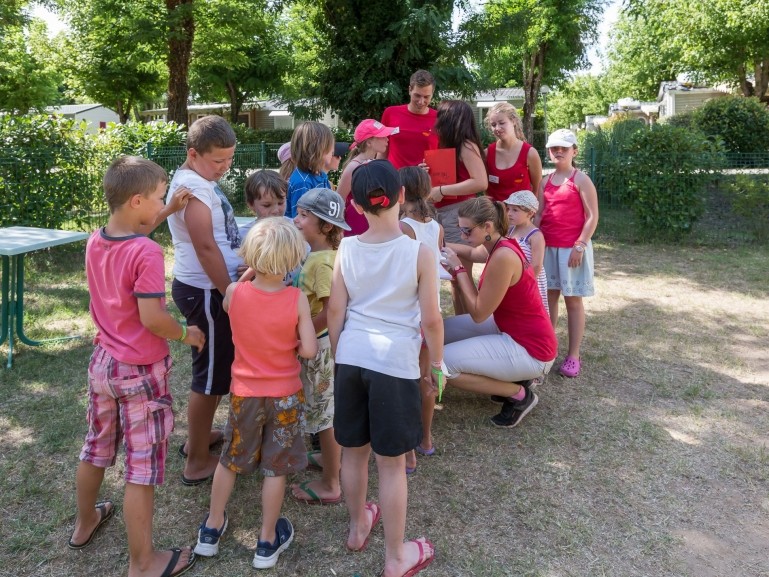 Facilities
Paddling pool, multisports pitches, games areas, mini golf, bilingual entertainers (in season).
The Yelloh! Clubs
The mini club is available for children aged 5 to 7 and the Junior Club for children aged 8 to 12. Organisers arrange fun and creative activities depending on age. Drawing, painting, treasure hunts and mini golf mean they can have fun and really enjoy their holiday. And there's also the Junior Disco and end of week show.
Yelloh! Teens
Teenagers from 13 to 17 have the opportunity to get together and form new contacts. Their organizers will put on volleyball, football, badminton and other tournaments for them. Evening entertainment is also available for them, such as dance evenings outside and an end of week show.
Your children and our aquatic area
Our swimming pools, water slides and paddling pool have been designed to delight young and old. Your children will enjoy hours of fun in the water, and won't want to get out!
The play area
With the tiny tots in mind, we have provided with a play area comprising slides, a swing, and spring riders.
Mini golf
Children always enjoy a game of mini golf... as do parents!
Kids' Clubs opening times
Kids' Clubs are open throughout the season
Kids' and Juniors' Clubs:
Low season: 5 days a week, 2 hours per day
High season: 5 days a week, 10 am to midday and 4 pm to 6 pm
 
Teens' Club: open only during July and August
Miriam's day, 7 years old
9am
Breakfast is ready! Mum and dad have set up a table in front of our campervan. There's no better way to start the day, surrounded by nature!
11am
This morning, we're going on a family visit to a really beautiful Ardèche village. We even found a market with some delicious regional produce...
3pm
This afternoon, the Kids Club entertainment team is organising a big outdoor game. All the kids will be there! I have made two new friends this week.
8pm
On the other days of the week, we have been rehearsing for a show. Everything is ready for this evening's grand performance… My parents are going to love it! 
×