Children at the Yelloh! Village Domaine de l'Esquiras
The camping Domaine de l'Esquiras has thought of everyone and especially of the children. With activities, entertainment, new discoveries and plenty more, they'll have a fantastic time with their new friends during their stay in the Ardèche. Find out straightaway about all the things the entertainment team have lined up for them!
Club Kids & Juniors: 5-12 years
The Kids' club welcomes your children aged 5 to 12, for holidays full of fun and new discoveries:
Handicrafts
Treasure hunts
Discovering nature
Indoor and outdoor games
Show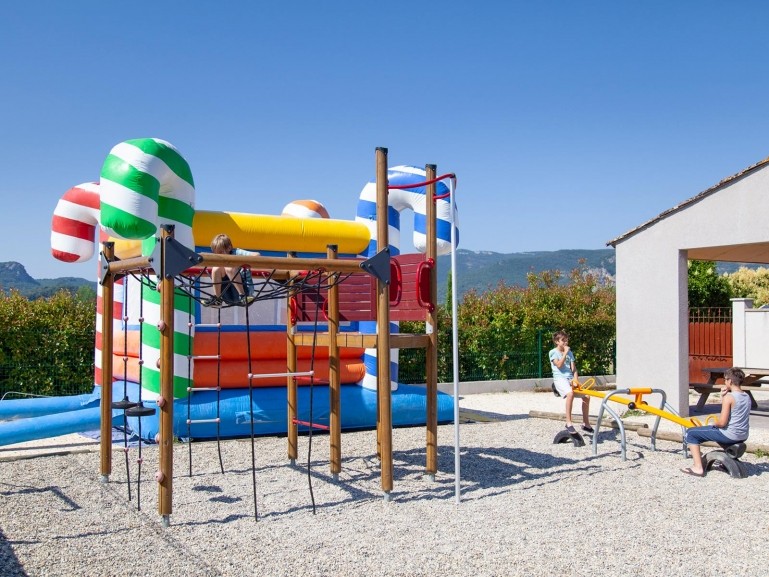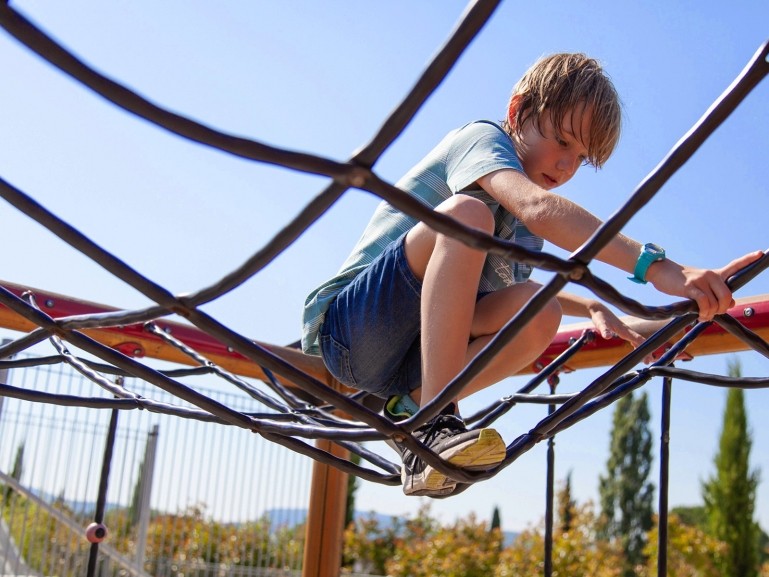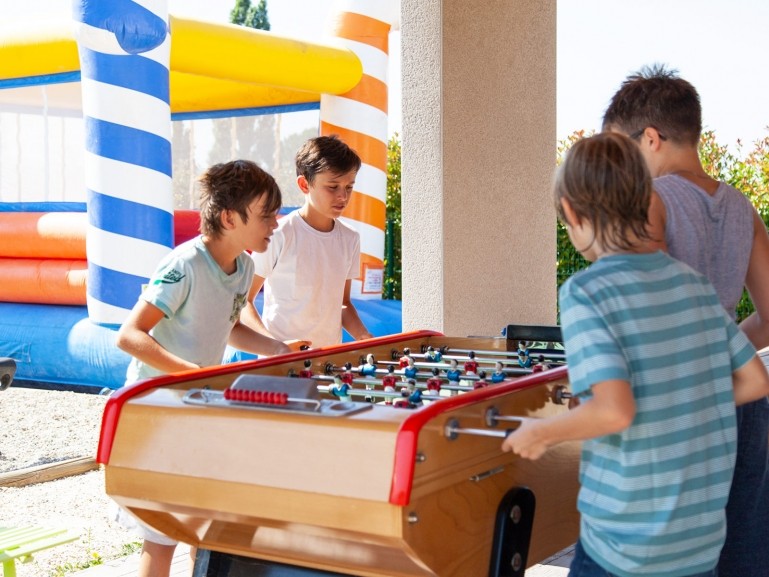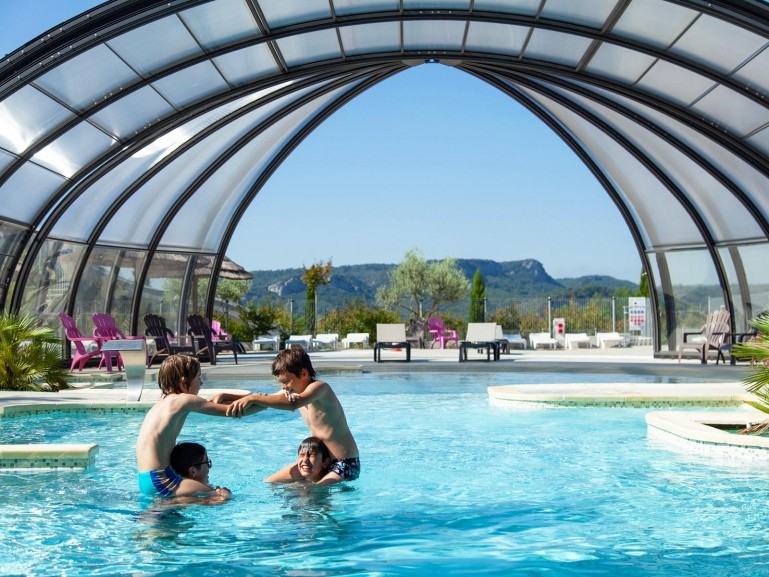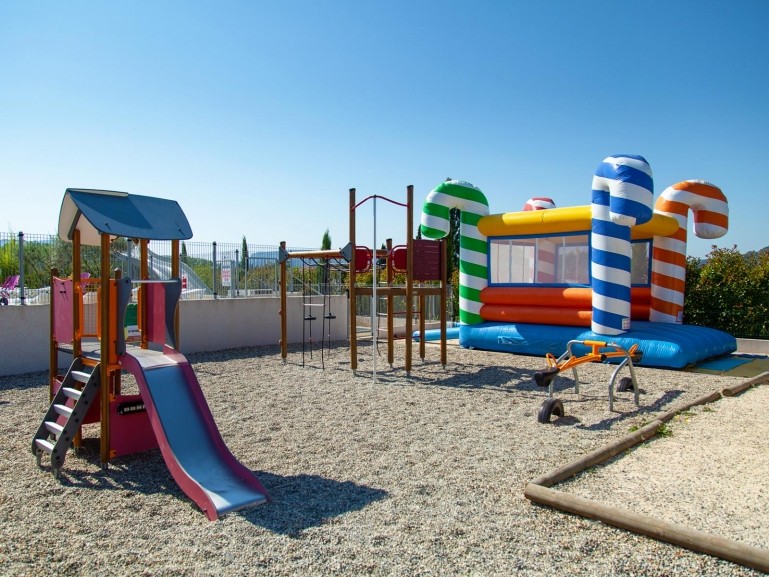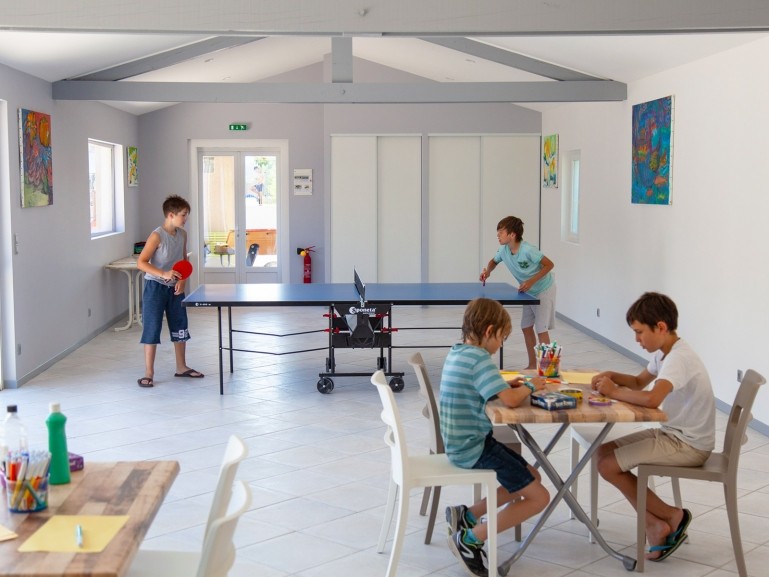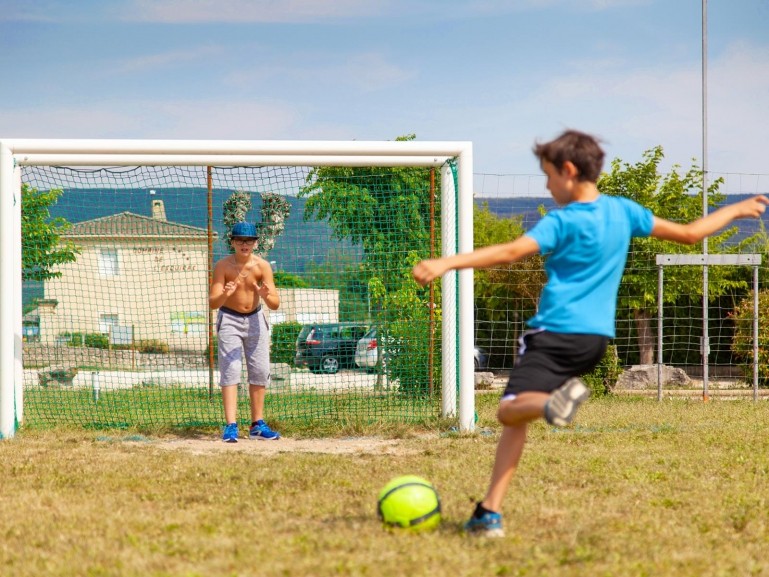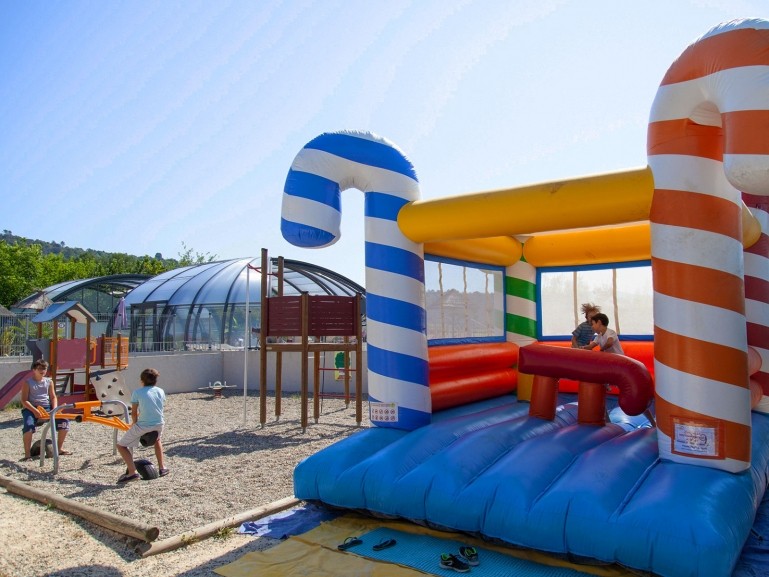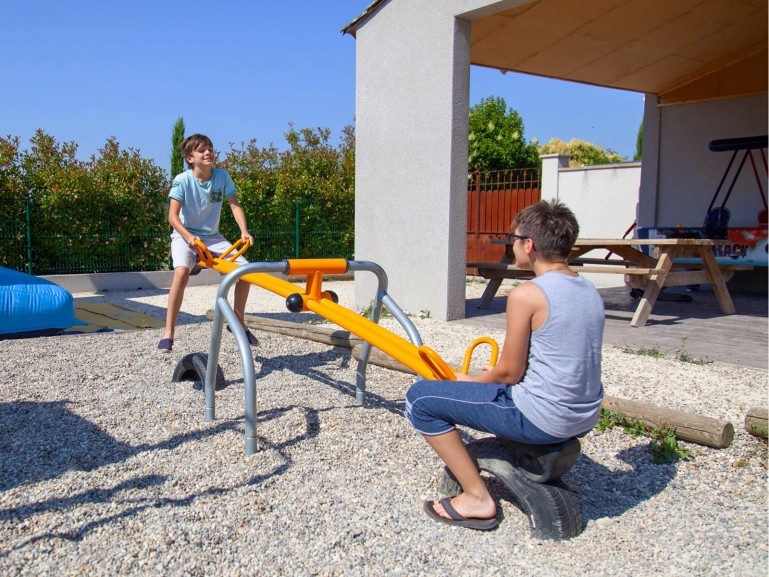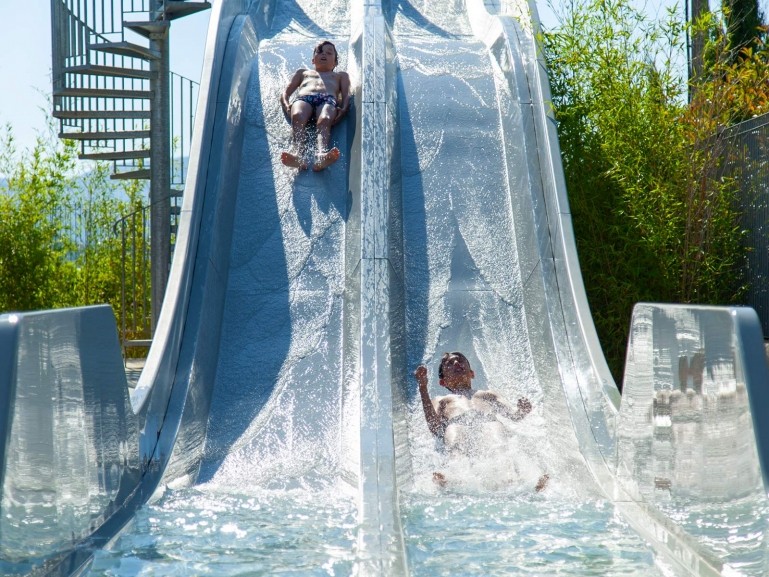 The children's paradise!
At the camping Domaine de l'Esquiras, children are top dogs: find out about all the equipment and facilities here for them! Let your older ones let off steam on the football pitch and volleyball pitch, or let them challenge their new friends to a table tennis or table football match! And meanwhile, the younger ones will have fun at the playground or on the bouncy castle. So they'll have a great time, while you soak up the peace!
If the weather gets really warm, the campsite has an air-conditioned entertainment room too.
Opening times of kids' clubs
The kids' clubs are only open during July and August.
Monday to Friday, 10am to 12am, then sports and recreational entertainment during the day (see schedule)
Valentine's day, 11 years old
10am
Time to meet up with my new girlfriends at the Juniors' club. This morning there's a treasure hunt. Nice!
12 midday
Mum and dad are making sandwiches for a picnic. Where are we going? Shoosh, it's a surprise!
3pm
We've put on our helmets and life jackets and now we're going down the River Ardèche by canoe. Wow, the organisers were right: the Ardèche gorges really are amazing!
7pm
Now it's time to eat. This evening we're having a meal with the family next door at the campsite restaurant. I'm going to have pizza. Yum! It's going to be great!
×