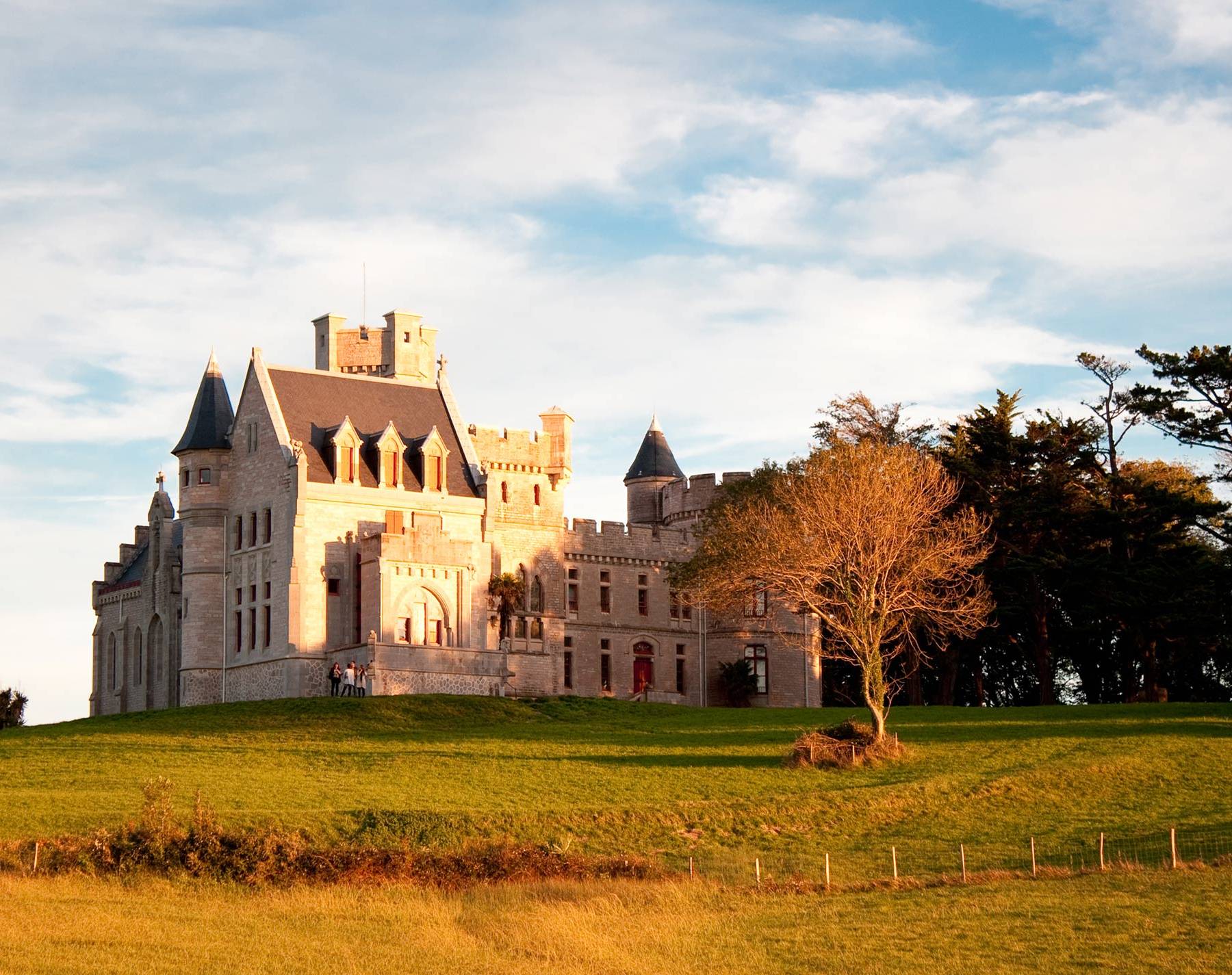 The Château d'Abbadia with Yelloh! Village
At Hendaye in the Basque country, one place you must see is the Abbadia Observatory Castle. Lovers of heritage and science will be thrilled to visit this monument built in the late 19th century by Eugène Viollet.
Spotlight on Château Abbadia
Built looking out to sea, Château Abbadia and its neogothic architecture took inspiration from the fortresses of the Middle Ages. The castle was built between 1864 and 1884 by Viollet-le-Duc and comprises a central tower and three wings.
The outdoor space includes a wonderful landscaped garden, an agricultural estate, a golf course and even a scientific laboratory.
In fact, the castle was bequeathed by Antoine d'Abbadie in 1897 to the Académie des Sciences, which still owns it today. This distinguished scientist, born in 1810, was a keen traveller with a passion for geography and astronomy. He was particularly renowned for his commitment to the Basque people and their language.
On your agenda?
The former home of Antoine d'Abbadie has a number of magnificent rooms, including:
The majestic library containing over 10,000 scientific and literary works accessed via a gallery built from chestnut. Some of these books are written in Basque or in Geʽez, the liturgical language of Ethiopia.
The hallway with its colourful stained-glass window and exotic decor. It features the family coat of arms, chimeric animals and Ethiopian animal horns.
The main lounge, with its decor illustrating the pilgrimage to Compostella and adorned with a fireplace displaying Antoine d'Abbadie's motto: "Plus être que paraître" – be more than you seem to be.
The chapel demonstrates architect Duthoit's strong liking for Sicilian and oriental art. Antoine and his wife Virginie rest in peace in a crypt under the altar.
The Jerusalem bedroom, where the theme of the Israelian Holy City predominates. Christ's triumphal entry into the city is recalled on the various canvas paintings that decorate the walls.
The castle is open for self-guided tours from 2p to 6pm all year round. Guided visits usually take place in the morning, subject to reservation. Booking is also required to visit the site from July to October. After your journey of discovery, stop by the souvenir shop for books, poetry, pencils, Abbadia coins, and so on.
There are also family treasure hunts and science workshops for children and their parents from April to November (book in advance).
Make the most of your camping holiday in Hendaye for a trip back in time at this wonderful Basque castle.
Abbadia, le château Observatoire
Rte de la Corniche, 64700 Hendaye
Other availability
Campsites closed during this period
×