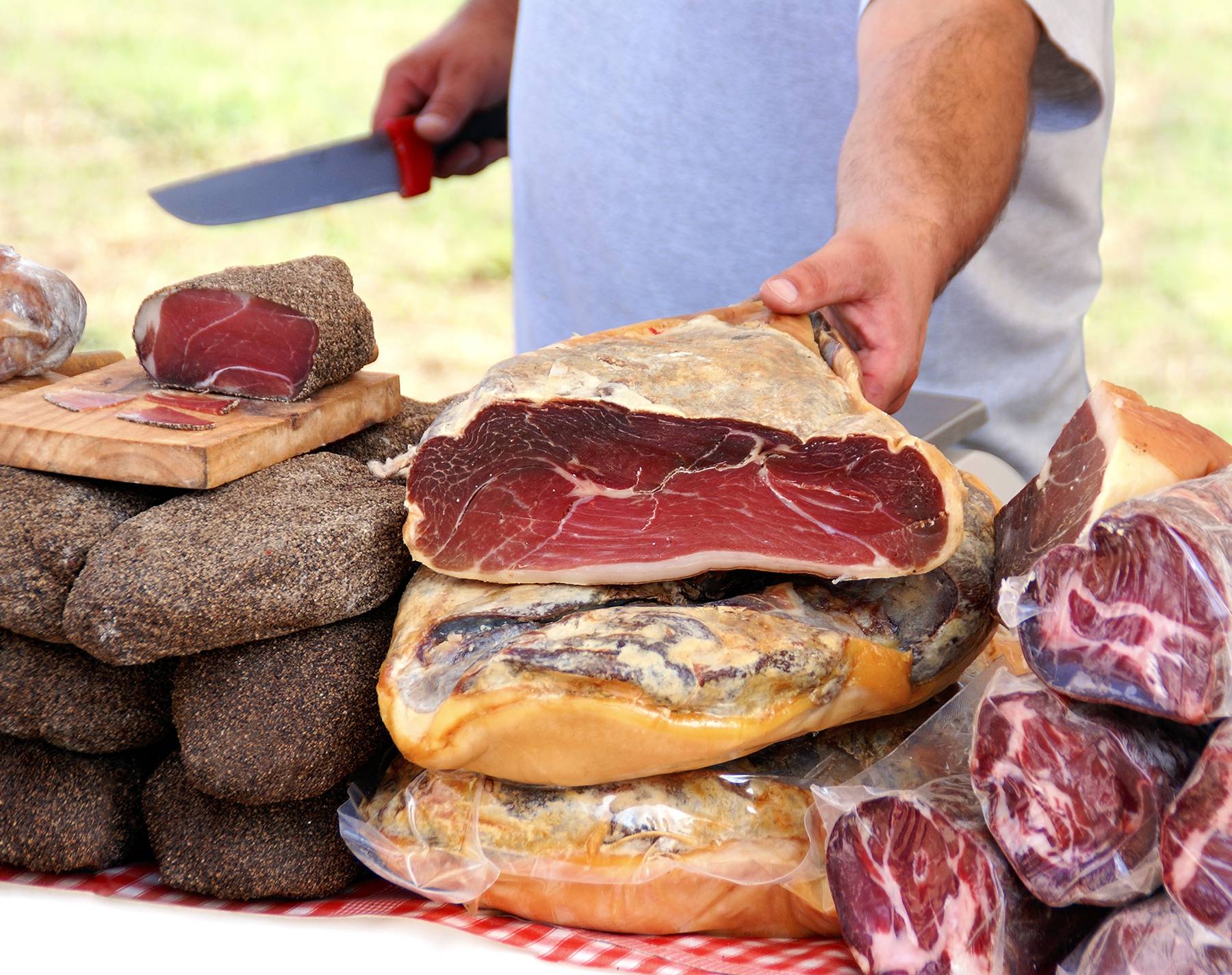 Bayonne Ham Fair with Yelloh! Village
When we think about the Basque country and Bayonne, our thoughts turn to its amazing Ham Fair, which has been renowned across France since 1462.
From 28 to 31 March 2024, Bayonne welcomes you for an unmissable event that is sure to get foodies and charcuterie lovers licking their lips! The town of Bayonne is steeped in culture and tradition and also famous for its Fair, where a multitude of exhibitors set out their stall. Here, restaurateurs and pork butchers showcase the secrets of their craftsmanship. Enjoy the tastings and other attractions that will tempt your taste buds as you indulge in a warm and friendly atmosphere.
A true regional icon, ham is naturally given pride of place here, culminating with the annual competition for the best Bayonne ham. This fair is a joyful celebration and features the ham producers' marquee, a farm with animals, an open-air market and a catering marquee. So, what's on the agenda at the Xingar Feria Baiona (Bayonne Ham Fair in the Basque language)?
A traditional market, a parade of the gourmet brotherhoods and nautical entertainment all day on the River Nive!
And if you're looking for somewhere to stay, you can count on one of our nearby campsites in the Basque region, open from early April.
Other availability
Campsites closed during this period
×