Free cancellation right up until D-2 before arrival for a selection of accommodation options! ─ Find out more
Le Soleil Vivarais holiday club: organised sports and activities on site
Choose from a large selection of activities at the Yelloh! Village Le Soleil Vivarais to set your holiday pace. Onsite or nearby, don't wait to discover our activities and start planning your programme: aquagym, pétanque, canoe-kayaking, tree climbing adventure course, horseriding, fishing…and many other activities await you during your stay in Ardèche!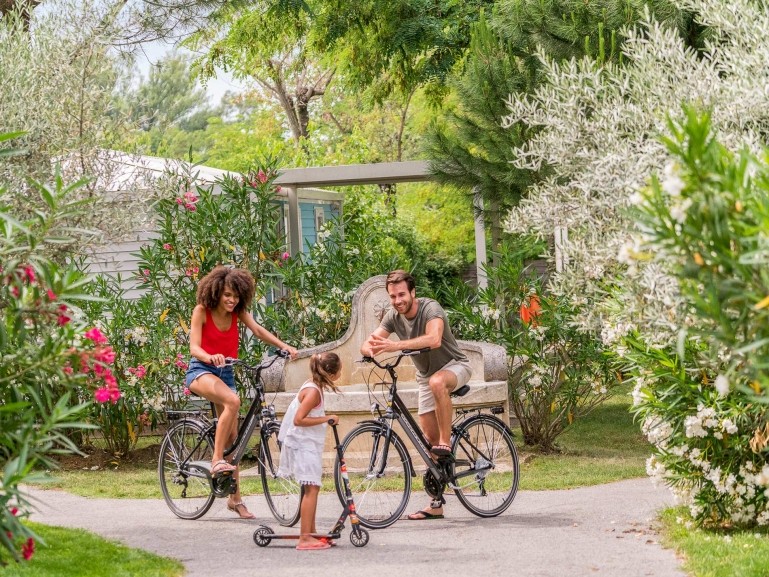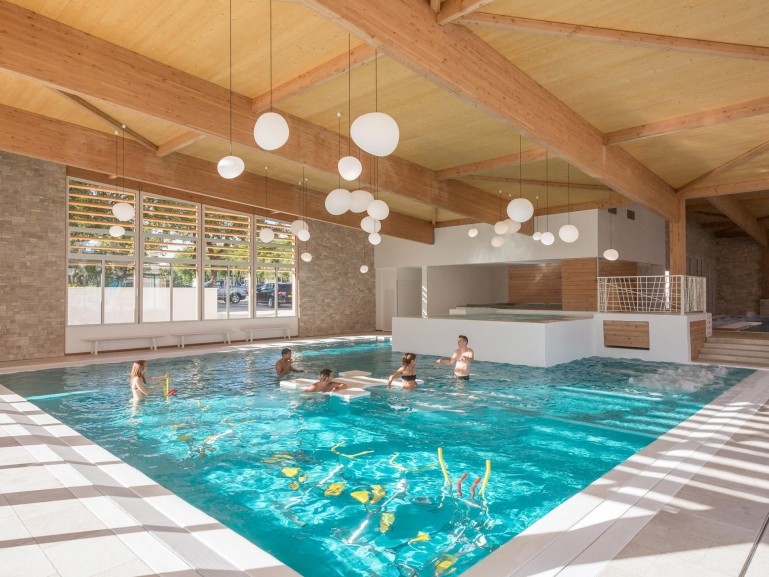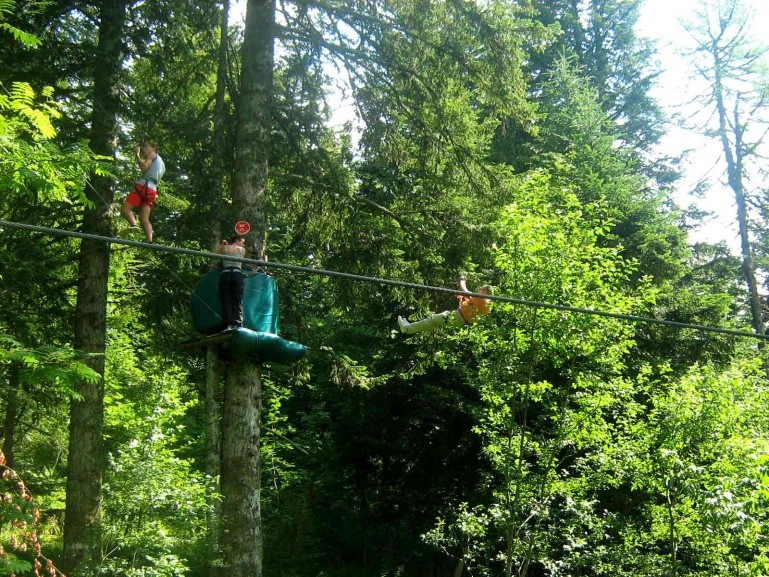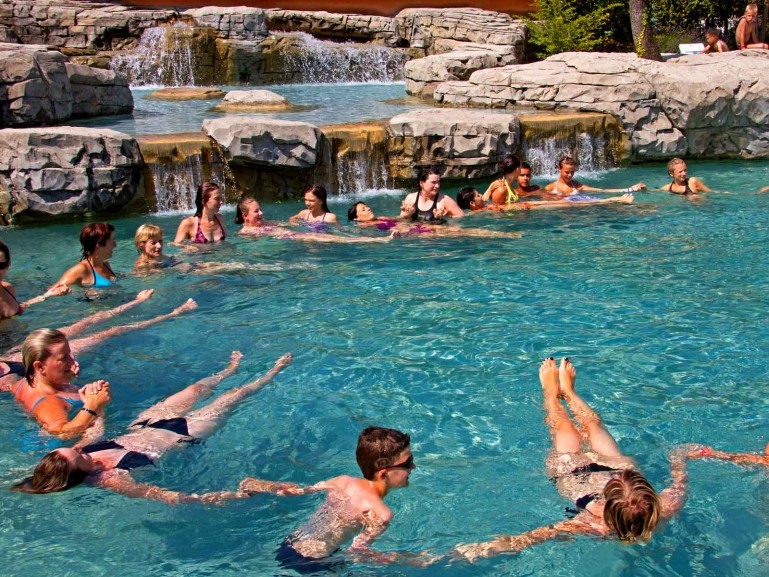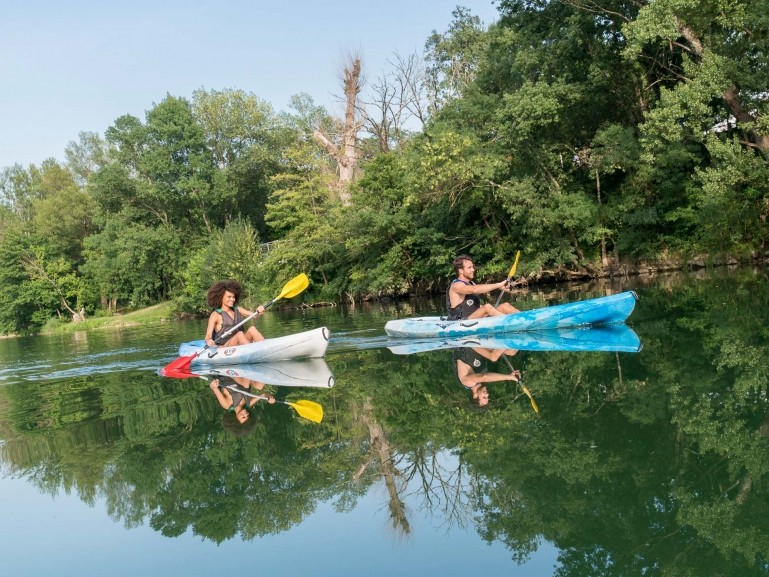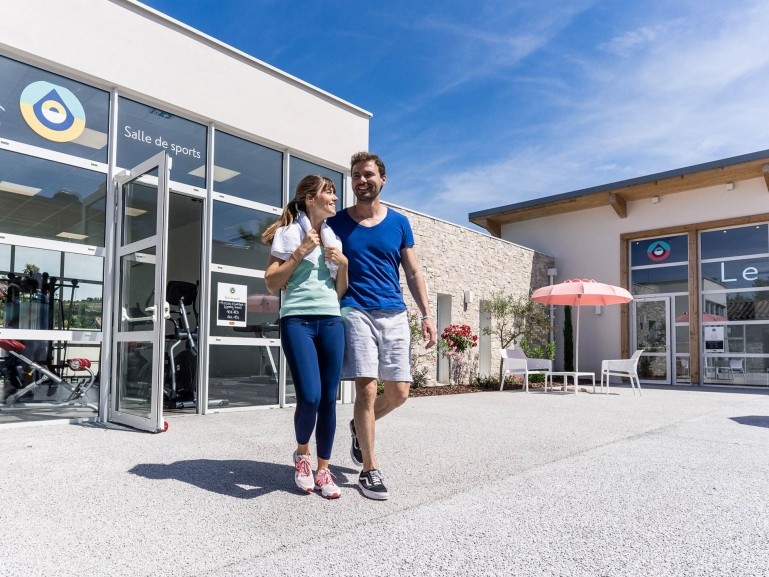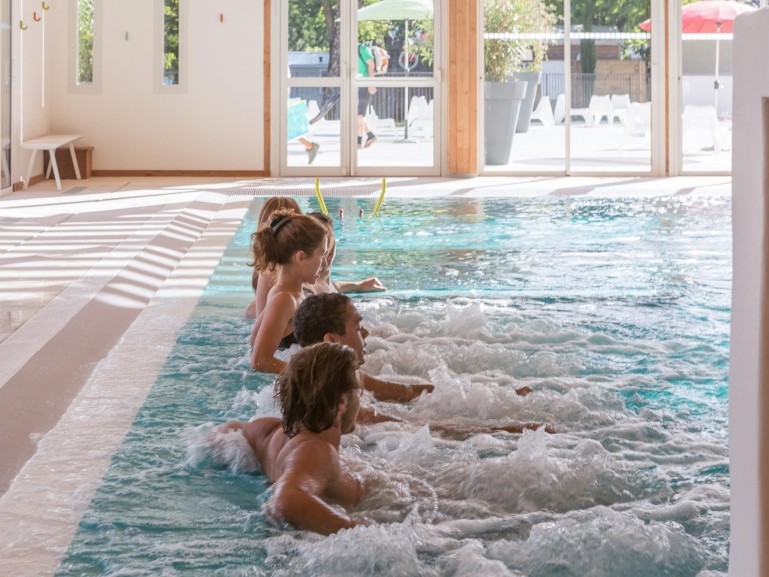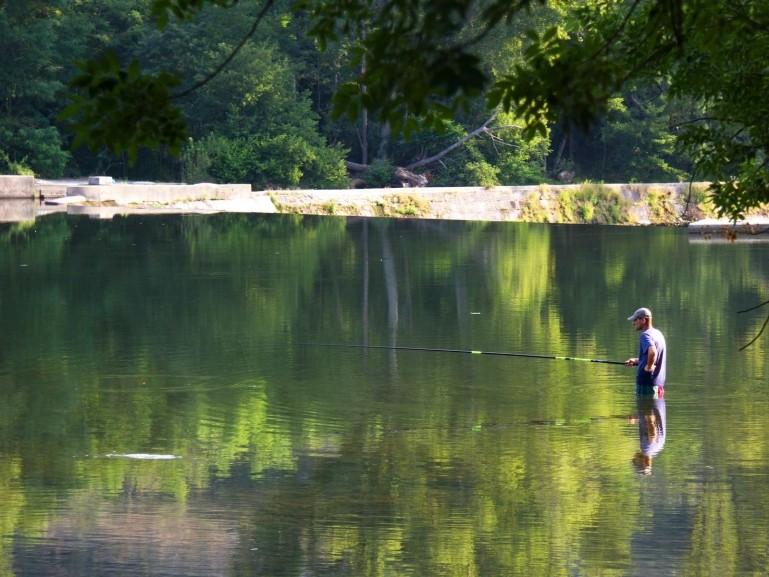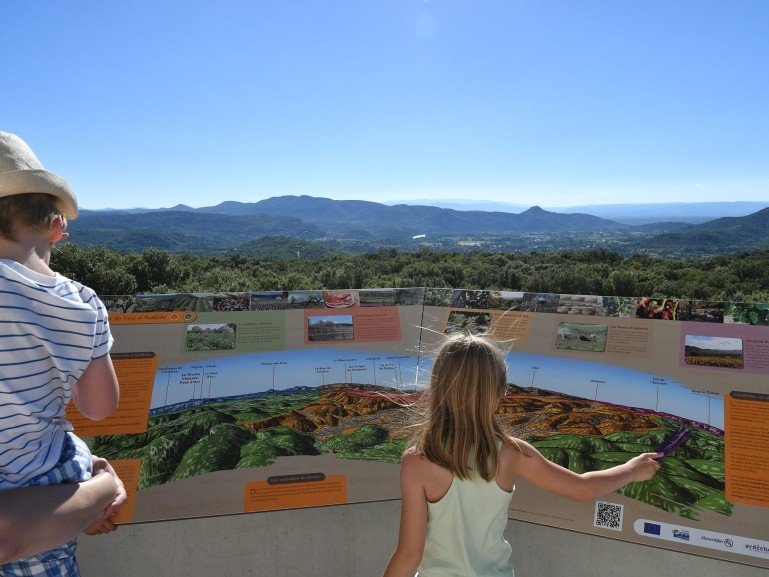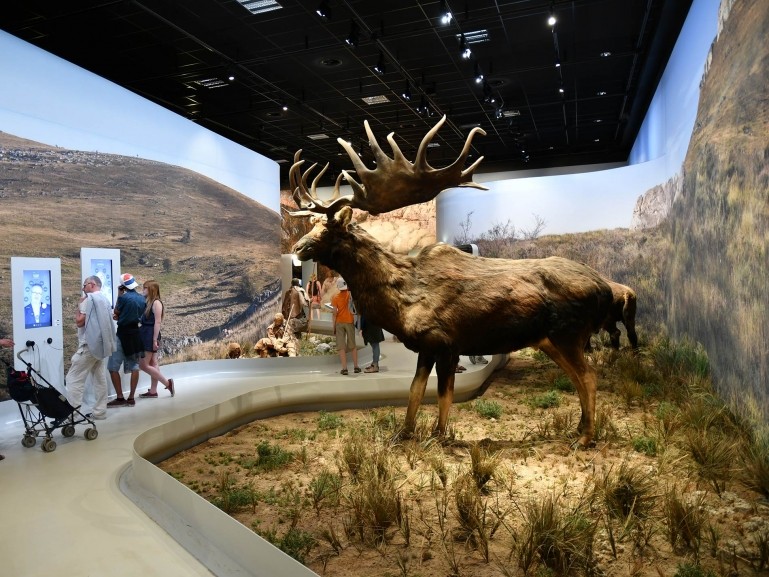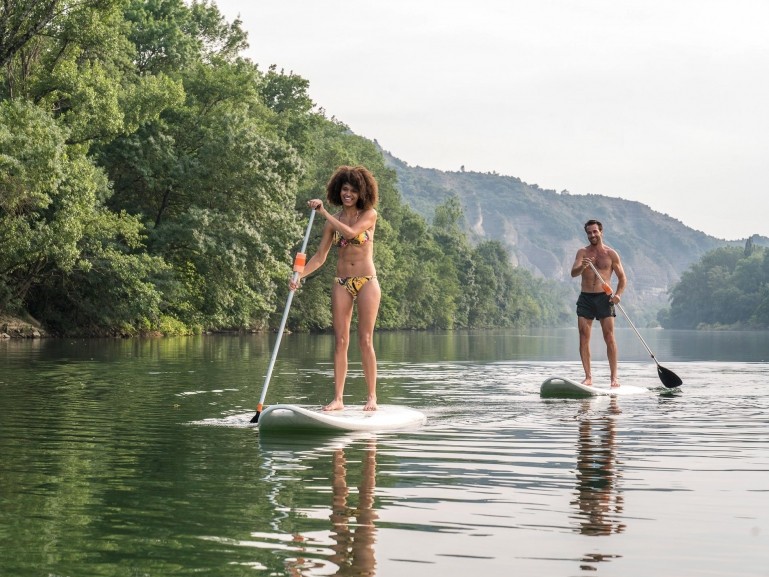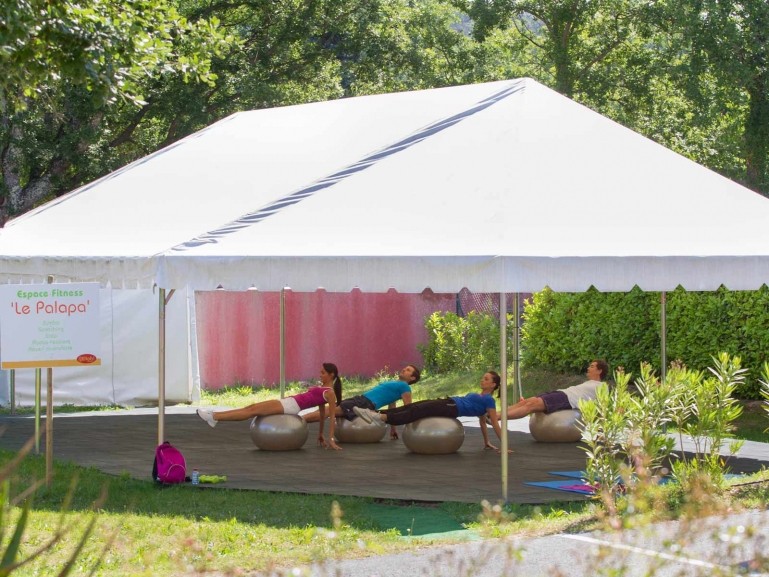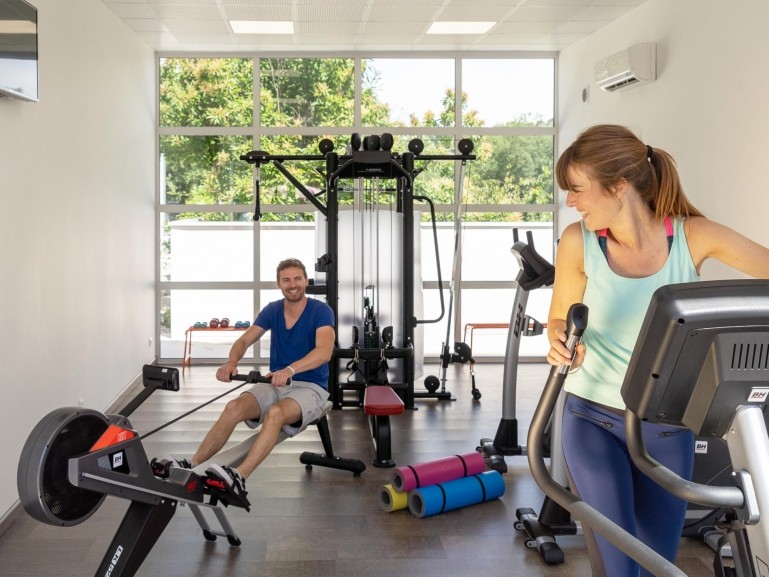 On the premises
| | Low season | High season | Extra charge payable |
| --- | --- | --- | --- |
| Aquabiking | | | |
| Water-aerobic | | | |
| Kayaking / canoeing | | | € |
| Dance classes | | | |
| Gym/stretch / aerobics / fitness | | | |
| Fishing | | | |
| Group sports | | | |
| VTT/Freeride | | | € |
| Weight-training room / gym | | | € |
| Pétanque area | | | |
| Tennis court | | | € |
| Multi-sports ground | | | |
Nearby
| | Distance | Low season | High season | Extra charge payable |
| --- | --- | --- | --- | --- |
| Canyoning/rafting | 45 km | | | € |
| Riding / horse or pony riding | 1 km | | | € |
| Paintball | 3.5 km | | | € |
| Paragliding | 25 km | | | € |
| Adventure course | 3.5 km | | | € |
| Via ferrata | 45 km | | | € |
| Sailing club | 5 km | | | € |
| Rock-climbing wall or area | 8 km | | | € |
| Cinema | 4 km | | | € |
Activities
At the camping Soleil Vivarais, you can be certain that we'll be doing our utmost to offer you the maximum and assure you some amazing moments during your holiday in the Ardèche.
From morning through to evening, the campsite is abuzz with a terrific range of activities: fitness, petanque, sports, aqua-dynamic, swimming pool games, bubble football, Tag archery, a maxi rubber ring meet-up, village dances... And as our team feels honour-bound to offer new activities every year, boredom simply doesn't get a look-in!
More excitement for more amazing memories, our staff work hard to ensure you enjoy an impressive array of entertainment throughout the season: Foam Party, Color Race, Fluo Party, Water Battle.
Fitness is a lifestyle
Enjoy your sport whilst having fun during the holidays! Several times every week come and join in our fitness, step, stretching, zumba and workout sessions... totally free of charge! So don't forget your sports kit, it'll be as essential as your swimsuit when on holiday at camping Soleil Vivarais. Whatever your level, have fun and keep in shape!
You can also make the most of our gym and its workout equipment (extra charge payable). 
Our activities team
Feel like enjoying yourself? 
Our activities team (14 people in July/August) offer daytime activities in a warm and friendly atmosphere.
Near the campsite
If you are looking for even more to do, you'll be spoilt for choice with so many exciting activities and excursions available close to the campsite: take a breathtaking canoe trip through the Gorges de l'Ardèche, or try climbing, canyoning, caving, via ferrata, paddleboarding, quad, paintball, adventure tree-climbing... (extra charge payable and subject to reservation). So make sure you contact our staff at the reception desk to discover all the activities on offer and explore our gorgeous region! 
Descent of the Gorges de l'Ardèche by canoe
Literally at the foot of the Yelloh! Village Soleil Vivarais campsite, the river has carved out a canyon to create a series of spectacular gorges. Our partner Cap07 (canoe hire) offers different routes to discover the Ardèche by canoe. The activity is available every day (subject to reservation) and directly from the campsite beach. An unforgettable moment for all the family (children over 7 years and good swimmers).
Hiking
The Ardèche is a natural paradise for all those who love hiking, and even if you want to stay close to the Soleil Vivarais campsite, you'll still find ten or so marked trails to enjoy. Wary of setting out on your own? The Yelloh! Village Soleil Vivarais organises some fabulous walks and hikes with a professional Ardèche guide that also leave directly from the campsite.
Fishing
The village basks in the sun on a pretty peninsula surrounded by the Ardèche River where you can go fishing in the shade of oak trees. Our river is full of trouts, carps, and smaller fishes such as minnows,bleaks, gudgeons, etc.
You can obtain a special "Ardèche River" fishing permit from newsagents in the area.
Horse riding
At Le Soleil Vivarais village we can offer you breathtaking views and there is nothing like being on horseback to see them at their best.
800 m away from the village, you will find a "La Loubière" horse riding centre under the shade of trees by the side of a stream where horse riding is offered. From there, you can go out on great rides across the beautiful heathland of the Ardèche.
This activity is available every day, by reservation.
And the day isn't finished when the sun goes down! Le Soleil Vivarais campsite offers a wide selection of evening entertainment for the whole family! 
×