Free cancellation right up until D-2 before arrival for a selection of accommodations options! ─ Find out more
Near Le Soleil Vivarais village
All around Camping Le Soleil Vivarais, there is an array of exciting things to explore in the Ardèche. A magical land with incredible light, wild herbs, intoxicating fragrances, white rocks and delightful traditions; you'll love taking a trip through the Gorges de l'Ardèche in a canoe or exploring the caves! 
Camping Le Soleil Vivarais
07120 Sampzon
FRANCE
Location
Montélimar railway station, 55 km
Contact us
Village website
+33 (0)4 75 39 67 56
info@yellohvillage-soleil-vivarais.com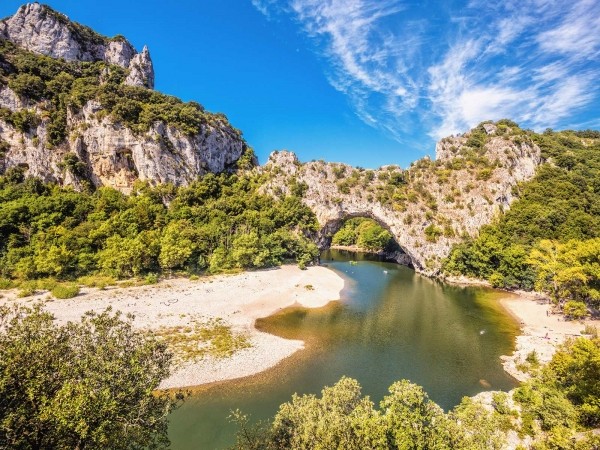 Ardèche cuisine
Saucisson, honey, cep mushrooms, goat's cheese, come to our markets and discover the delicious food available in this mountainous region. The chestnut, fruit of the chestnut tree (or "bread tree" as nicknamed by the locals) found on the slopes of the Cévenne, has always been inextricably linked with the history of Vivarais. Chestnut purée, candied chestnuts and chestnut soup; treat yourself to one of our region's specialities. Wines: our region has a multitude of wine cellars and estates where you can taste and buy the local wine, and don't forget to visit the wine museum in Ruoms (4 km).
×