Family camping rentals, holiday village for children and teenagers
A stay in the Var with the kids? Excellent idea! This is one place they'll never have time to get bored! What's in store for them? Clubs for children and teens from 5 to 17 years, 3 playgrounds with slides, swings, bouncy castle and a whole heap of other surprises. Get ready to discover them! 
Special Babies : 0-4 years
Throughout the season
There is a special play area for younger children! They are guaranteed a dream holiday, under the responsibility of their parents!
100 m² development playground on artificial turf
matted area for motor skills, psychomotricity, play and socialising
heated play pool
special toilet facilities
Club Kids: 5-7 years
Throughout the season
Fun for kids! The Kids Club at the Yelloh! Village Domaine du Colombier is a little paradise just for them!
arts and crafts activities
preparation of a show
sporting activities
snacks
mini disco
Club Juniors: 8-12 years
Throughout the season
Kids are guaranteed to find something to keep them entertained with all the activities offered by the Juniors Club: holidays full of fun and discovery!
sporting tournaments
treasure hunt
pony riding
water-based activities
adventure park
games arcade
Club Teens: 13-17 years
Throughout the season
With the Teens Club, your teenagers will enjoy a stay full of fun and laughter! They will love these holidays!
barbecues organised by the coordinators
arts and crafts 
sporting tournaments
games arcade with table football and pool table
disco (possibly subject to a small payment)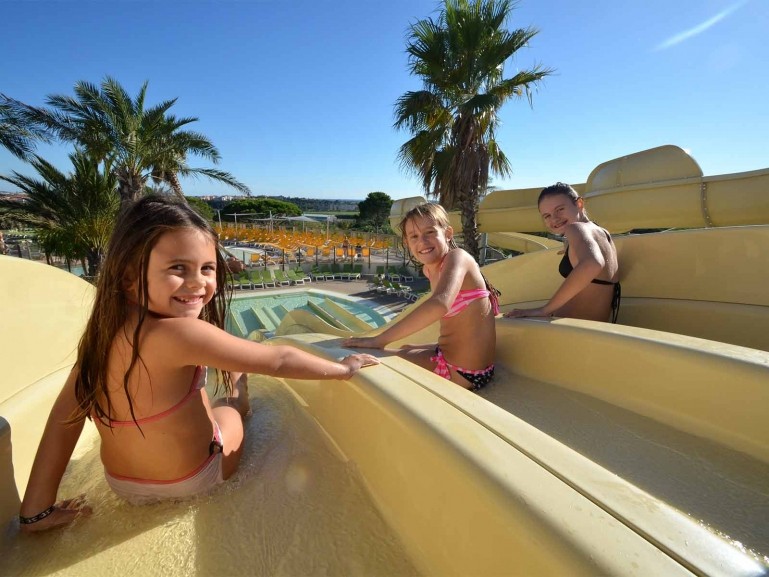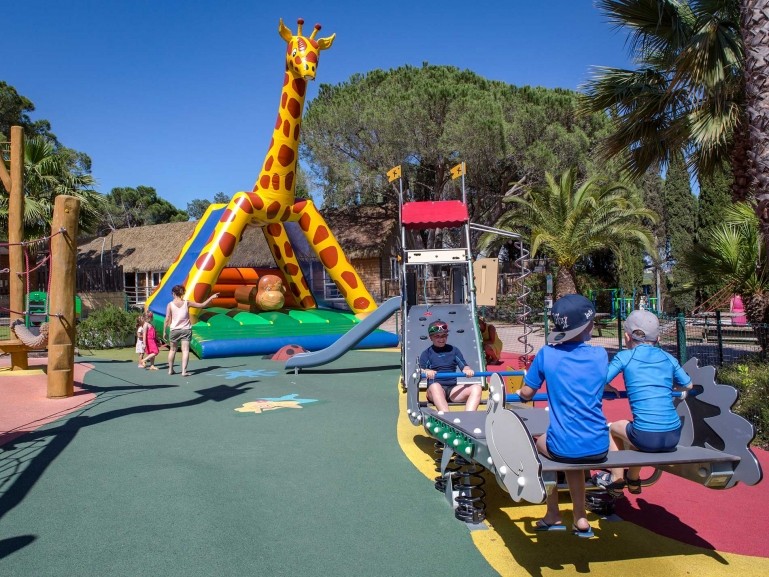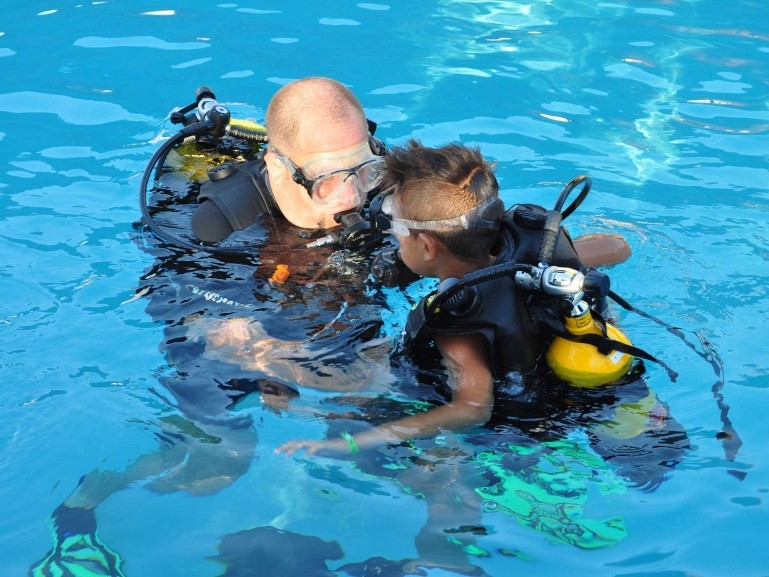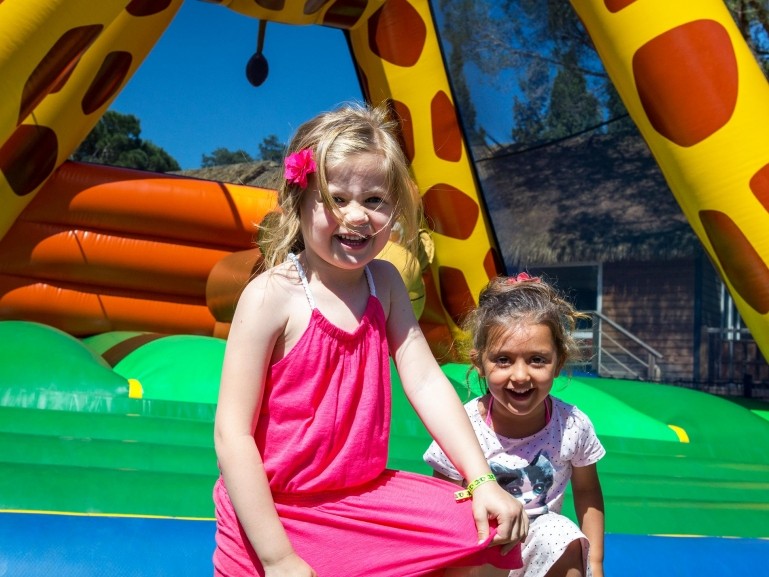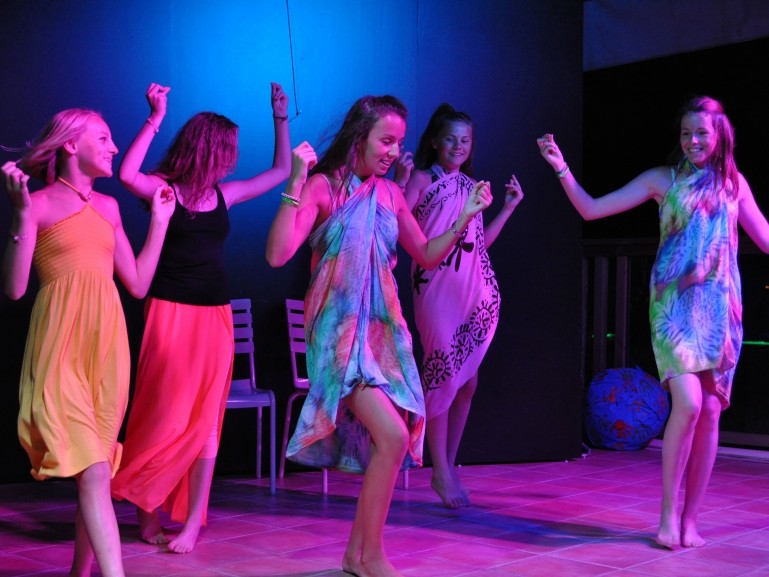 To each their world
Supervised by our dynamic organisers, the children's clubs at the camping Le Domaine du Colombier offer your youngsters fun and laughter all through their stay. And there's certainly no shortage of activities waiting just for them: creating jewellery, pompoms and puppets, T-shirt painting, mosaic workshops... From 5 to 17 years-old, they'll be able to enjoy a host of activities and entertainment just right for their age. Your kids will never have a dull moment!
Equipment for all ages
Here, even the youngest will be having fun, discovering and learning. The Babies club offers your little cherubs plenty of space to explore with 100m² of artificial grass. Pretty good, no? But that's not all, the paddling pool also makes an ideal spot where they can cool off and splash happily in complete safety. The 5-12 year-olds will have a fabulous time in the 3 playgrounds with all their different games: bouncy castle, slides, swings... And what about the teenagers? They obviously have their place as well, in fact they have a space especially for them. Our little something extra? Facilities designed to delight all ages: waterslides, multisports ground, ping-pong tables... 
Kids' Clubs opening times
Kids' clubs are open throughout the season :
6 days a week, 10 am to 12 midday and 3 pm to 5 pm
Every Thursday during high season, all day from 9.30 am to 4 pm
Barbara's day, 10 years old
8am
I wake up and sneak out of the cottage. My parents will be getting up soon and I want to fetch bread and croissants for them. Kieran, my big brother, is still asleep.
10am
I hurry because I'm meeting my friends for the super water games with the campsite organisers! Julie, my 6-year-old little sister, stays at the mini club to do colouring with her friends.
2pm
This afternoon, a treasure hunt has been organised with all of the other kids from the club. While this is going on, Kieran is playing video games, table football and pool.
4pm
This afternoon, a snack has been organised just before the rehearsal. We've been getting ready for this evening's show for the last few days. My parents are going to be so proud! 
×