Children at the Yelloh! Village Domaine de Drancourt
When on holiday, we all know that children love nothing better than having fun and making new friends. So, at the camping Domaine de Drancourt they're going to have a whale of a time! We've got everything sorted to make their stay unforgettable: children's clubs, games, facilities... A paradise for the kids? It's right here with us! 
Club Kids: 5-7 years
Throughout the season
Joy and laughter, sharing and fun... That pretty much sums up what awaits your children at the Kids' Club. So don't hesitate to bring them, they're going to love it:
Face painting
Treasure hunts
Handicrafts
Sports activities
Club Juniors: 8-12 years
Throughout the season
See your child happy on holiday, having fun, shrieking with laughter and discovering so much: priceless! And if there is one place they're really going to enjoy themselves here, it's the Juniors' Club, where else:
Handicrafts
Dance
Sports activities
Treasure hunts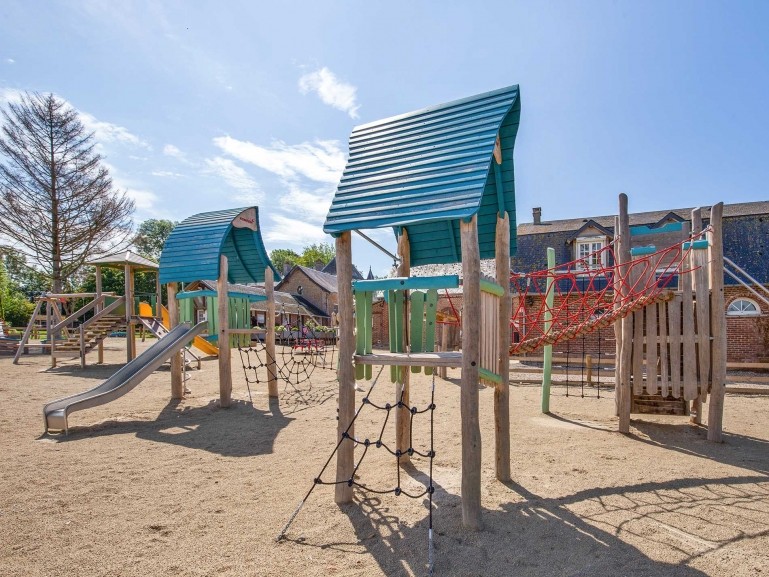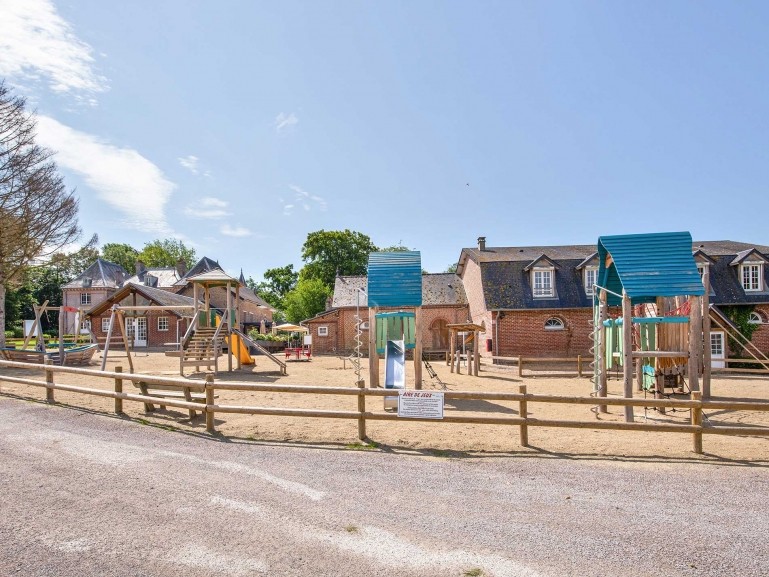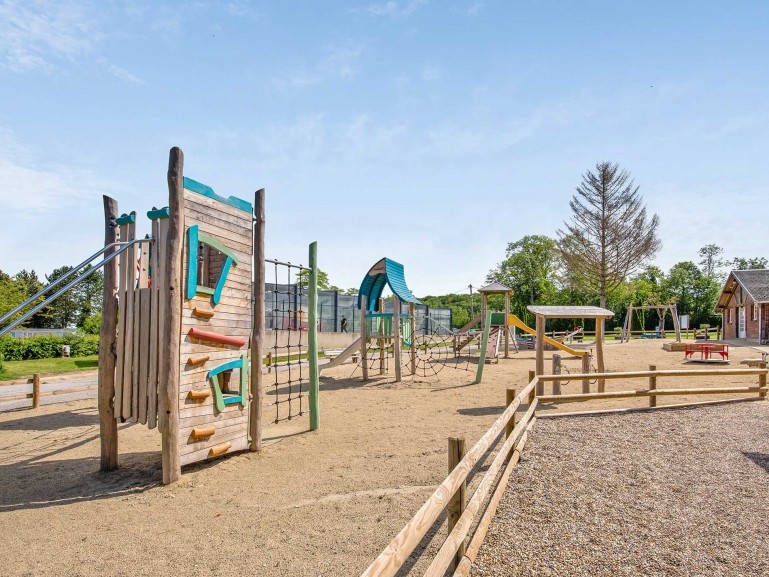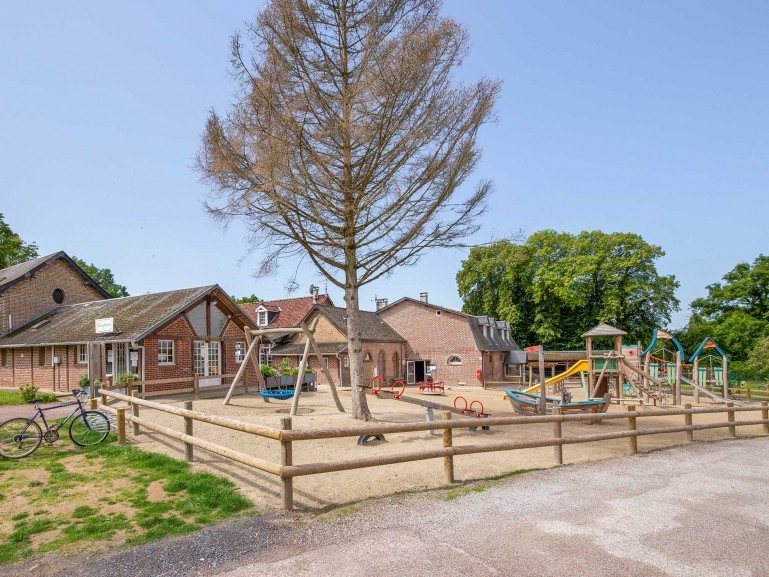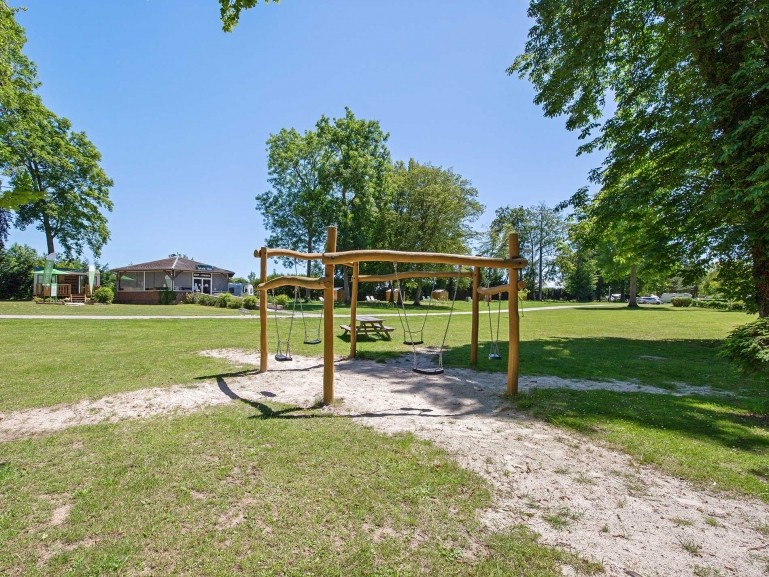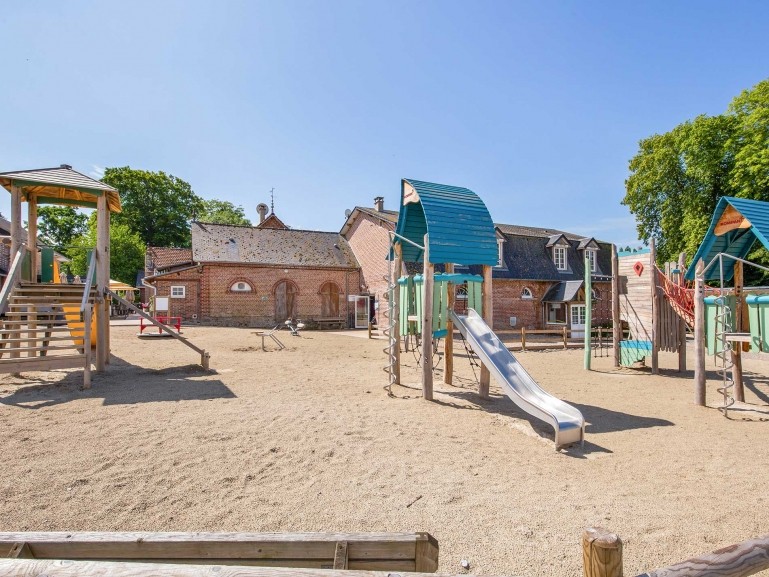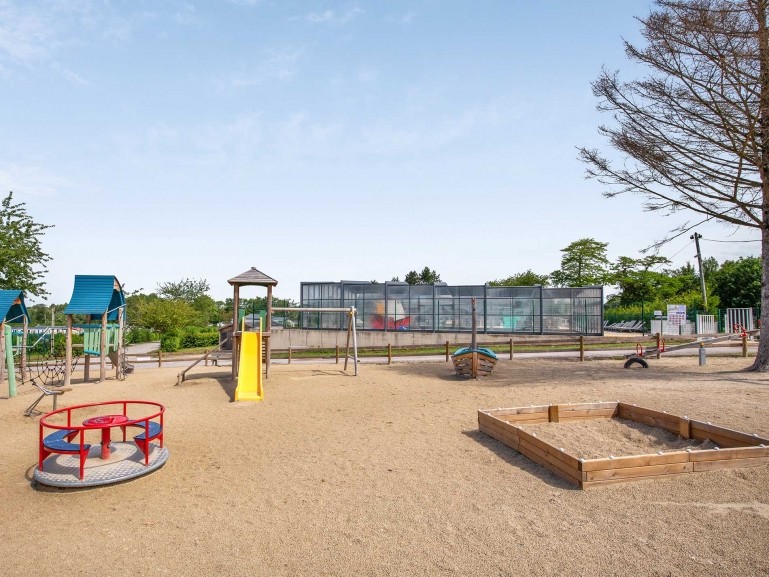 A campsite for your children
At the Domaine de Drancourt campsite we never hesitate to think big when it comes to your little ones! The youngest will be busy having fun and games at the play area: slides, swing, play hut... A great time for all! Those a little bit older are certain to be up for a challenge on the multisports ground, whether it's football or basketball, every match is going to be hard fought fun! Your kids are going to love their holiday with Yelloh! Village! 
Children's clubs opening times
The children's clubs are open throughout the season:
Low season: 5 days a week, 2 hours per day
High season: Sunday to Friday, from 10am to 12 midday and 3pm to 5pm
Julia's day, 6 years old
9am
It's the first time I've woken up in our super cottage, I'm just so so happy and I slept really well! This morning it's breakfast on the terrace and then I'm off to the Kids' Club. Too cool!
12 midday
It was really great! I had an amazing time with the organisers! We did a treasure hunt and I've even made some new friends! Tomorrow's going to be handicrafts, so we're all going to meet up again. Can't miss that!
4pm
With my family we took a trip on the little yellow train to visit the Bay, it was fab! We've just got back to the campsite, now it's time to play in the swimming pool.
8pm
This evening we're off for dinner at the campsite restaurant. They've got all the things I really love! Then we're going to join in the karaoke evening. Mummy can't sing, it's going to be such a laugh!
×