Free cancellation right up until D-2 before arrival for a selection of accommodation options! ─ Find out more
Holiday camping for children and teenagers: Parc de Montsabert
There's no chance of your children getting bored at the Parc de Montsabert campsite! They'll have a wide choice of activities: table tennis, drama, swimming pool, tennis, mini-golf, pony riding, balanz biking... they'll return home with their heads full of memories!
Club Kids: 5-7 years
Throughout the season
Your children have everything they need for a great holiday: the Kids Club offers them a range of activities with something for everyone.
drawing, painting (mornings)
handicrafts (ceramics, salt dough)
outdoor activities and fête in the afternoon
Club Juniors: 8-12 years
Throughout the season
For your kids, there's nothing like a holiday for discovering a new passion, learning a new skill and revealing a hidden talent!
creative workshops and cookery
treasure hunt one afternoon a week
preparation of shows on Friday evenings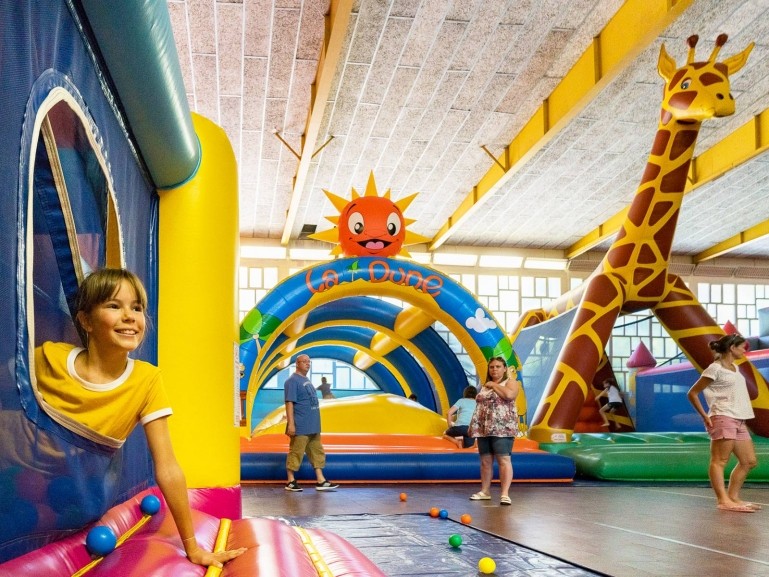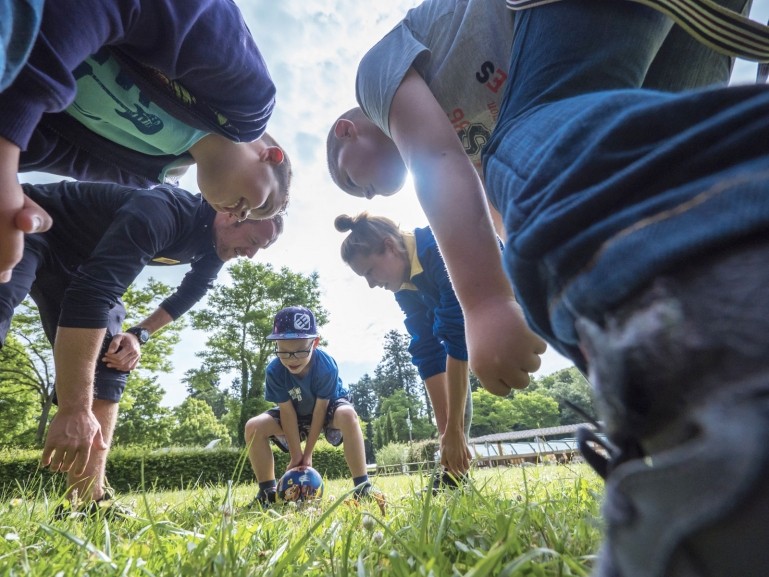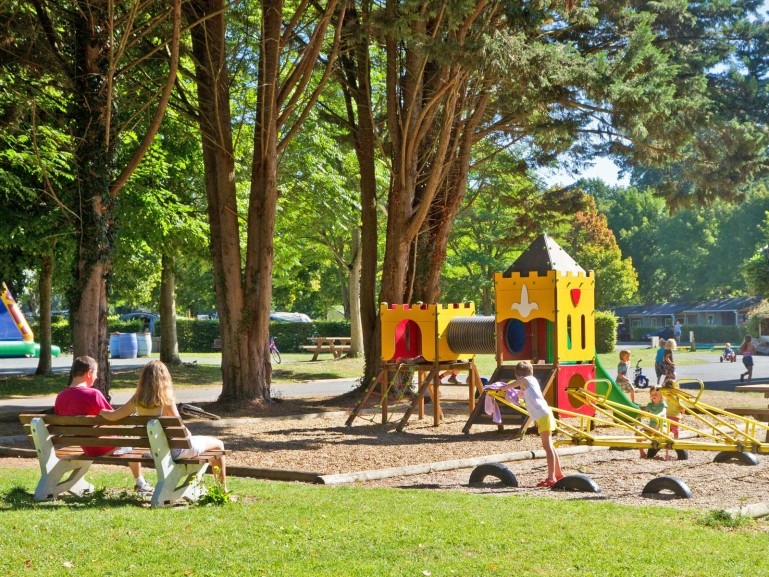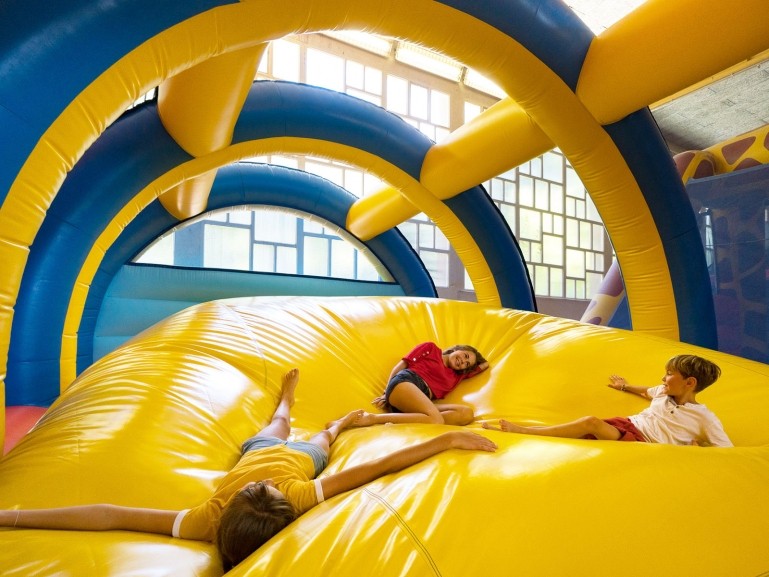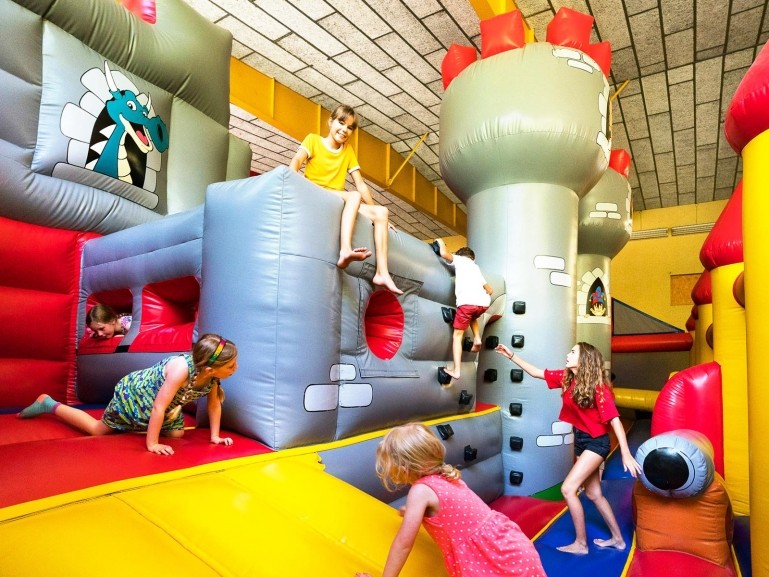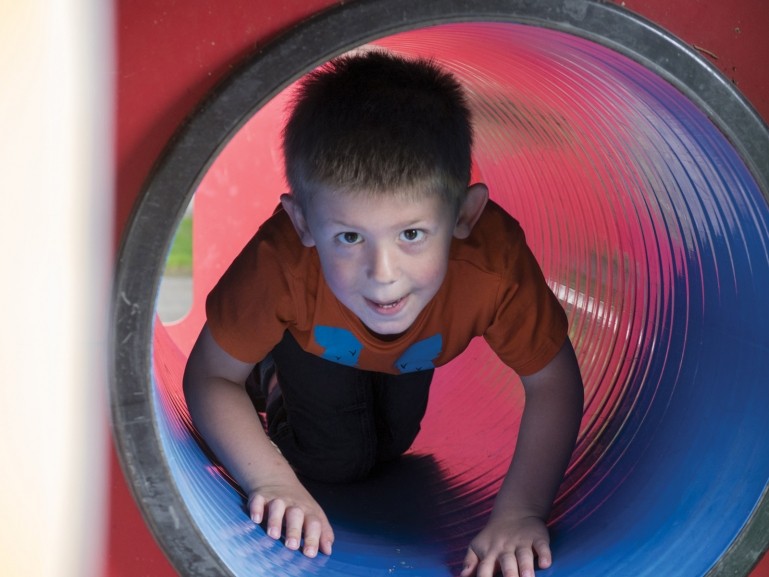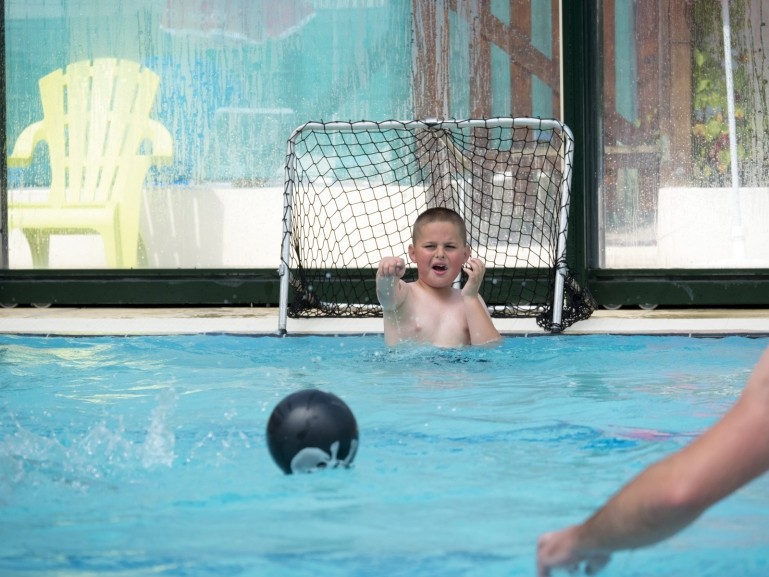 Activities just for them!
Throughout your stay, your children will be able to enjoy the activities on offer, including table tennis, theatre, mini golf, pony treks, swimming pool, Balanz bike etc. They'll love having fun in the games area and on the bouncy castle, where hours of fun together await them!
The children's club
Based on a different theme each week, daily activities are organised for the youngsters (5-7, 8-12 years) in July and August. These Clubs are provided for more than four hours a day, six days per week, as well as a show on Friday evening. This will be an opportunity to make new friends and go home with unforgettable memories.
Video Children and Teenagers
The delights of the water
The children can play all afternoon in our large heated and covered 25-m pool. For the younger ones, the paddling pool and waterslide have been specially designed for them!
For those budding acrobats
Young acrobats can enjoy the three large trampolines that conform to safety regulations, as well as an inflatable giraffe.
The Trampo'Forest
The Trampo'Forest is bound to be a hit with your budding little adventurers! Head for the trees at a height of 2.5 metres on a giant trampoline. Visitors aged 8 years and up will have a great time and experience some great adventures. There's also a zipwire more than 40 metres long! 
Kids' Clubs opening times
Kids' clubs are open throughout the season:
During low season: open at weekends (Friday to Sunday inclusive), during the French school holidays and during long weekends
During high season: open every day except on Saturday
×