Free cancellation right up until D-2 before arrival for a selection of accommodation options! ─ Find out more
Le Pré Lombard camping: family village for children and teenagers
Children can also have fun at Camping Le Pré Lombard! Guided and supervised by our energetic, qualified activity organisers, they can enjoy great adventures in the great outdoors. With a vast array of activities available, their days will be filled with fun. They'll have so many great memories and new friends at the end of their stay, they might not want to leave! 
Club Kids: 5-7 years
Throughout the season
Youngsters will love staying at Yelloh! Village Le Pré Lombard: a wide choice of activities and events are on offer!
craft workshops
board games
dancing
mini show
paddling pool
playground
Club Juniors: 8-12 years
Throughout the season
An entertainment team will offer your kids a wide range of activities to fill their camping trip with discovery and fun!
craft workshops
sporting tournaments
dancing
board games
shows
Club Teens: 13-17 years
Throughout the season
The Camping Le Pré Lombard does everything to ensure that older children have an extraordinary holiday!
sporting activities: table tennis, football, volleyball, basketball, etc.
games room with pool table, table football, pinball, etc.
evening discos
teen days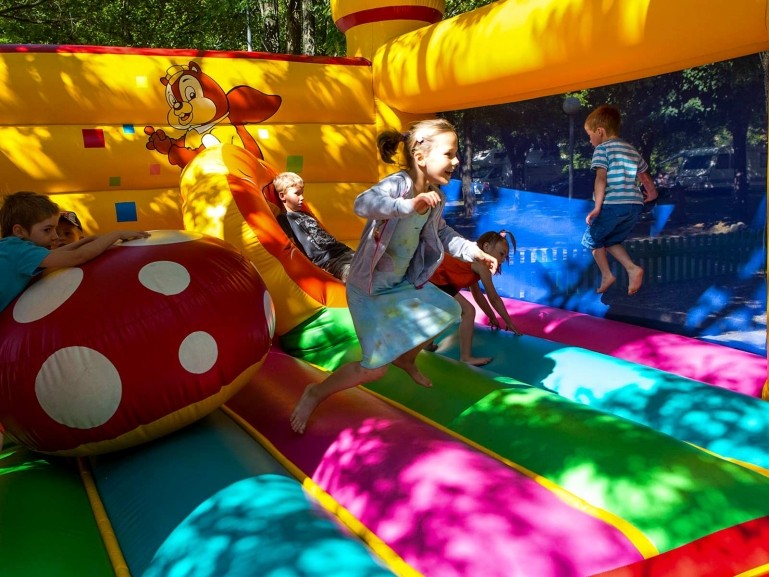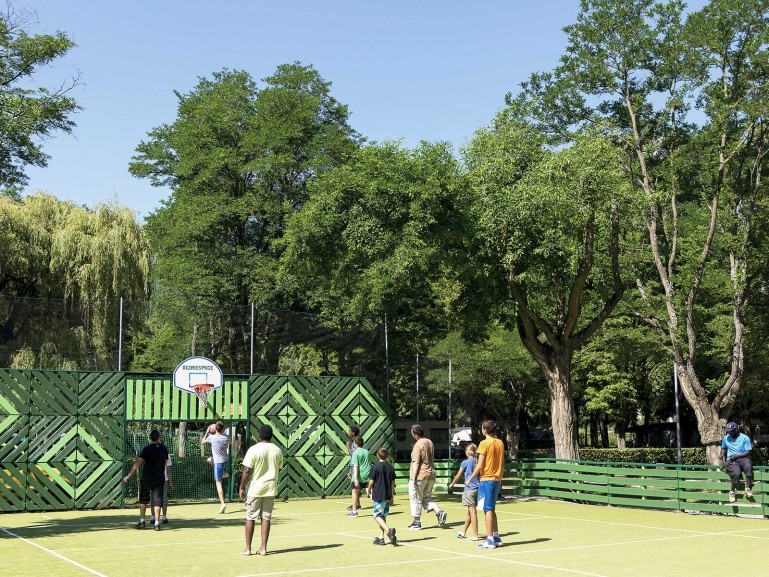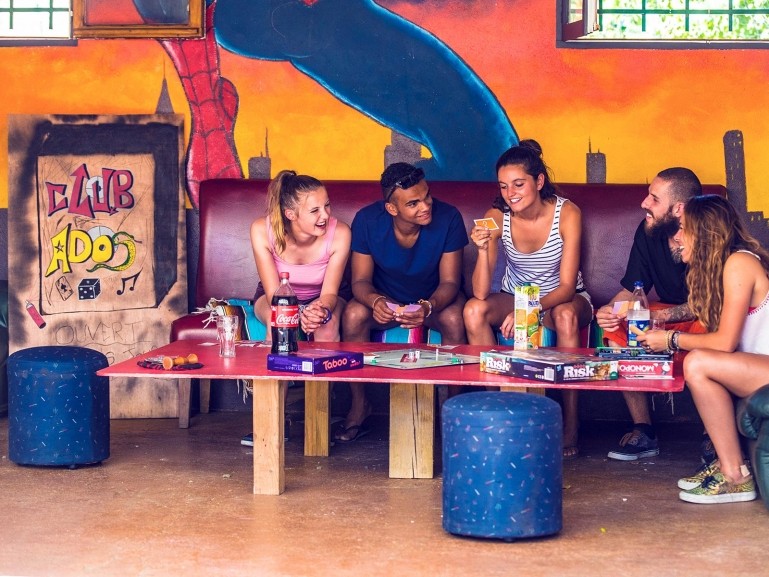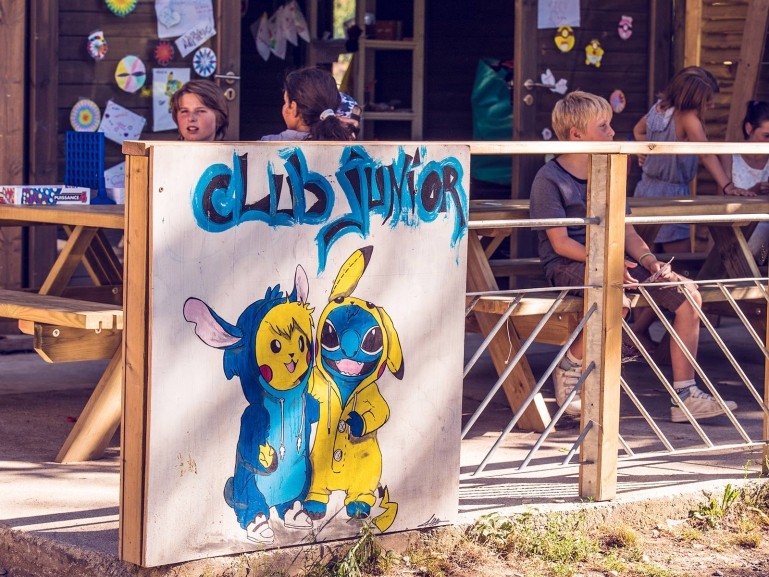 Mini clubs to welcome them
At the mini-club, in the little village square, our leaders welcome children aged between 5 and 12. They will dance, sing, paint, and much more - Here is the place for budding artists, who take over the stage for 5 evenings a week when the Mini Disco takes place.delight.
Specially for the teenagers
For the teenagers, there is the swimming pool, of course, and the water games, but there is plenty more. Sports tournaments, basketball, volleyball, table tennis, cookery workshops, tattoo design, olympiads, slip 'n slide, bubble bump, hair wraps, foam parties, burger quiz and pool parties etc. All the activities teenagers enjoy are on the menu at the Yelloh! Village Le Pré Lombard. The QG is the only place to head for to get together with friends. This place is entirely for them, 24 hours a day. On Sunday evenings they gather for the "spécial ado" welcome drink, where they can meet the entertainment team and find out what's happening during the week. 
Two paddling pools for the littlest ones
It's there beside the swimming pool for hours of fun. Under your supervision, young children can cool off in peace, and make the most of the holidays to get used to the water. One of the swimming pools also has water games with a waterslide; just perfect for children!
Activities for children close to the Le Pré Lombard Yelloh ! Village campsite
Le Parc de la Préhistoire: 2 kilometres from the campsite - find out about Cro-Magnon life in the landscape where they lived 14,000 years ago. This is the adventure offered to young and old alike at the Parc de la Préhistoire.
The Via Ferrata and the Parc Accrobranches (aerial assault course): 15km from the campsite, climb along natural cliffs, cross footbridges and rope bridges, and so much more. Discover the universe up in the air and all its adventures in complete safety. Under-7s will become real explorers with the Parc Accrobranche.
TNT= Téléski Nautique Tarasconnais (Tarascon Nautical Teleski): 3km from the campsite, there is a huge lake and a teleski that tows you across the water. This landscaped site has a beach of fine sand, a pedalo area, another for waterskiing or wakeboarding - it'll make you think that being in the mountains is like being at the seaside!
Kids' Clubs opening times
Low season: 5 days a week, 2 hours per day
High season:
Monday to Friday: from 10 am to 12 pm and from 3 pm to 6 pm
Thursday : from 10 am to 18 pm
Saturday: from 10 am to 12 pm
Mathilda's day, 8 years old
10am
After a tasty breakfast, I go to the Mini Club where Emilie, the organiser, is waiting for me along with around ten other kids aged between 5 and 11... This morning, we've got a craft workshop.
2pm
After lunch, we all decide to go to the campsite pool. Mum would like to get a bit of colour!
4pm
My brother is going on a canoeing trip with the teens club. They've got a qualified instructor with them! What luck!
8pm
This evening, there's a nightclub! The older kids can dance all night! But I'm going to bed with some wonderful memories! And we've still got four days of our holiday left...
×