Le Fayolan: family camping for children and teenagers, holiday camping rentals
At Camping Le Fayolan, you'll find specially-designed facilities for children: a play area with a giant spider, a bouncy castle and original, attractive games, a disco, a cosy loft for teenagers and an underground room. Mini-disco for children in July/August! 
Club Kids: 5-7 years
Throughout the season
Discover all of the activities on offer at the Kids Club to make camping holidays for your children even more fun.
special events programme
creative workshops
open-air and team games
beach games
karaoke
carnival, fêtes
show
Crazy-dance
Mini Olympiad
Club Juniors: 8-12 years
Throughout the season
For an extraordinary holiday, choose the Juniors Club, specially designed for children! On the programme: laughter, discovery, new friends and a range of activities!
special events programme
creative workshops
open-air and beach games
team games
karaoke
shows and fairs
Olympiad
land art
Crazy-dance
sporting tournaments
Club Teens: 13-17 years
High season
A club just for teens? This is the Teens Club! Thrills and extreme sports galore!
Sporting activities: football, volleyball, laser tag, beach volleyball, beach soccer, etc.
Rope park
River canoeing and kayaking
tagging
Crazy-dance
Fresque painting workshop
Wii tournament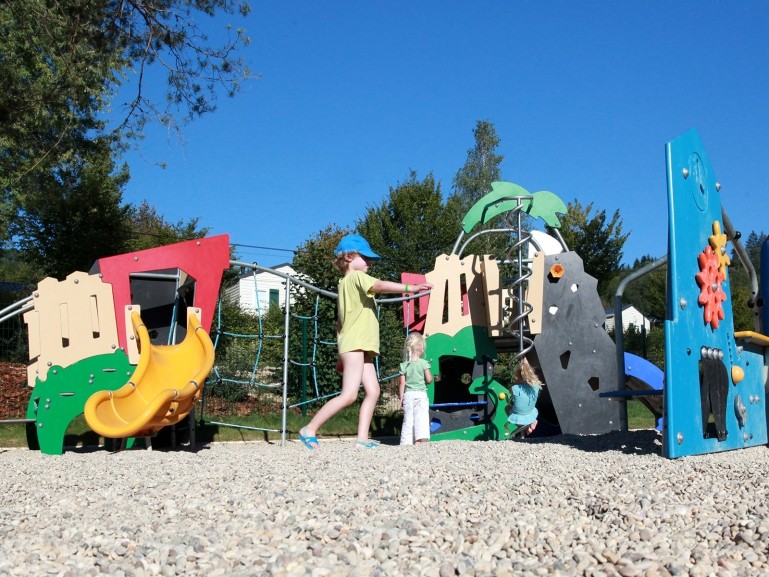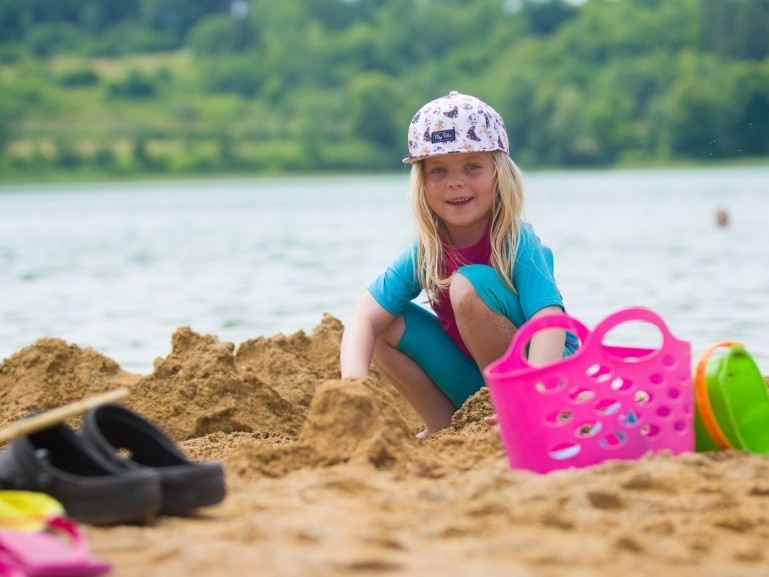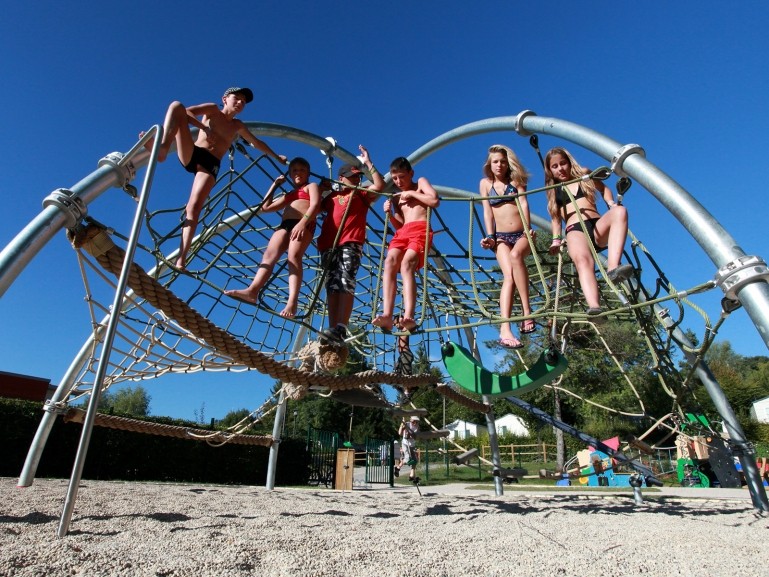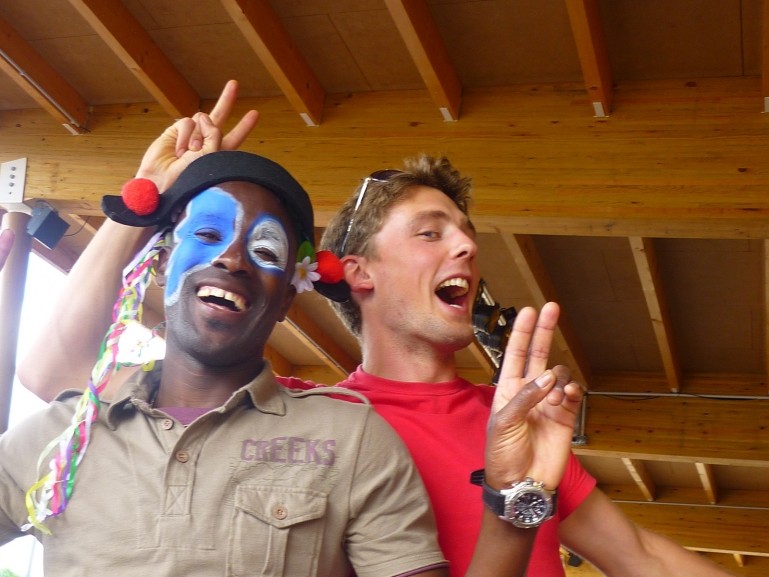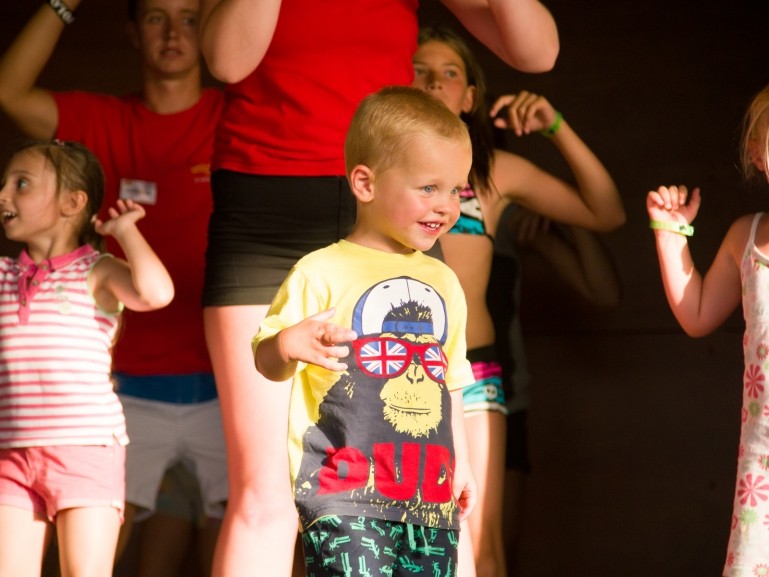 Mini-clubs
The kids' club is available for youngsters aged 5 to 12, with activities involving body expression, sports and handicraft activities, nature discovery, dance, painting, beach games etc. During low season, theme-based entertainment will be a hit with people of all ages: Mother's day, Father's day, Europe Day etc.
Extra: the campsite employs organisers who speak French, English, Dutch and German, and who are there to help holidaymakers, so that they enjoy a truly unforgettable stay.
Outdoor games
Your children will love discovering our games area for all generations in the campsite! They'll be able to have fun and expend some energy in its city stadium, on the giant spider and on the bouncy castle. Try the "ICON" game! The perfect blend of outdoor activity and the interactivity of electronic games: the whole family will love it!
Mascot and Crazy-dance
Every evening during high season, children can get together for half an hour of dancing with their Yellito mascot to some amazing tunes produced with them and for them. They are all there! Photos and videos: capture these special times 
For your teenagers
As well as sports activities, teenagers have their own room, called the LOFT, which is a really great space that's decorated by teenagers and set out so as to allow them to chat, have a good time and do things together. This room also has table football. 
Once they're in, you'll be hard put to get them out, which will make parents happy!
Kids' clubs opening times
Kids' clubs are open throughout the season
Low season: 5 days a week during the afternoon (2 pm to 5 pm)
High season: 5 days a week, morning and afternoon (6 hours per day)
On Sundays, the entertainment team looks forward to welcoming parents between 5 and 7 pm for registrations and a free make-up session.
Mandy's day, 9 years old
10am
This morning, my brother Nathan is going to the kids club. They are following animal prints in the forest and building huts. We're going to the aquarobics class with mum before the final rehearsal for the show.
12pm
The whole family is taking time out to eat lunch together on the terrace of the cottage. Nathan went to get some salad and chips from the snack bar and took the opportunity to jump around on the bouncy castle with his friend Max.
2pm
This afternoon, the whole family is going canoeing on the lake before heading to the pool and the water slides.
8pm
Like every evening, we meet our friends for the Crazy Dance summer dances with the mascot Yellito. Then, finally, it's time for the show. My parents love it.
×