Holiday club for children and teenagers, Le Club Farret village
Camping Le Club Farret will look after your children, with activity clubs managed by energetic organisers who run age-appropriate activities. There'll be plenty of surprises this summer: the "Captain Farret" mini-club with play area, multi-sports ground, a mini-disco and much more. 
Club Kids: 5-7 years
Throughout the season
The "Captain Farret" Kids Club, with its team of organisers, will welcome your kids to ensure they have an amazing holiday!
craft workshops
drawing
plasticine modelling
games
mini-golf, course 50 m from the campsite
mini disco
Club Juniors: 8-12 years
Throughout the season
At this family campsite, kids rule! The "Captain Farret" Juniors Club is designed especially for them…
playground games
treasure hunt
paper chase
sports
sporting tournaments
craft workshops
preparation of shows
Club Teens: 13-17 years
High season
Teens also get their own special club! The Teens Club has something for everyone, offering them activities they'll love.
sporting tournaments
beach volleyball tournaments
matches
dancing
shows
Video Children and teenagers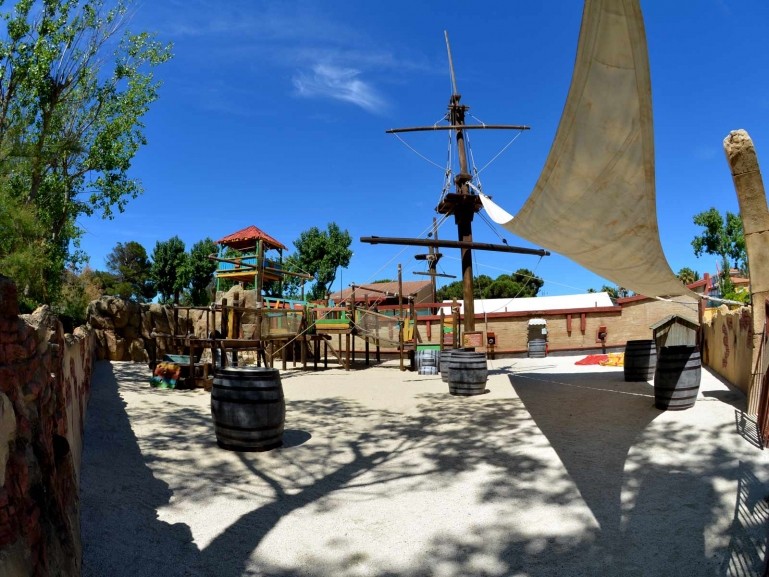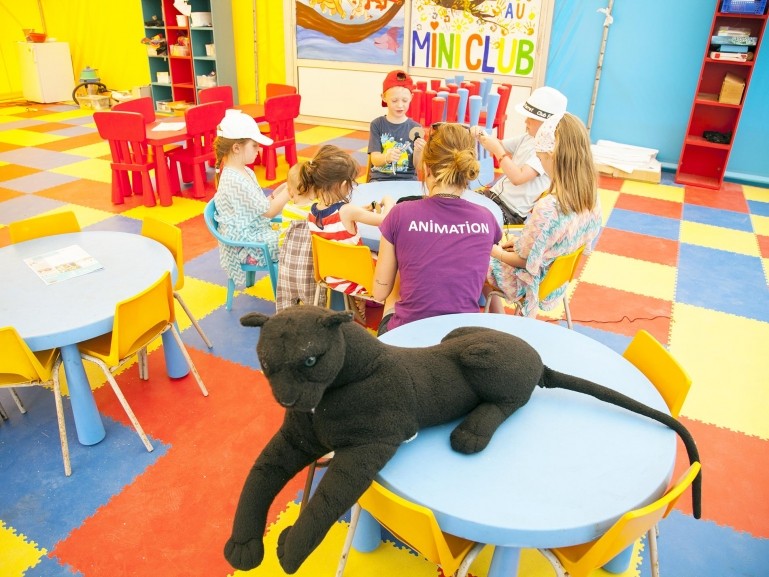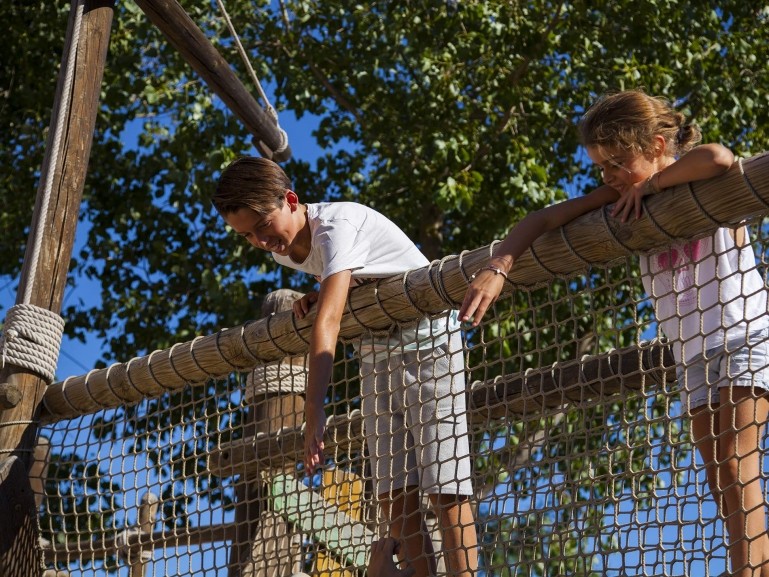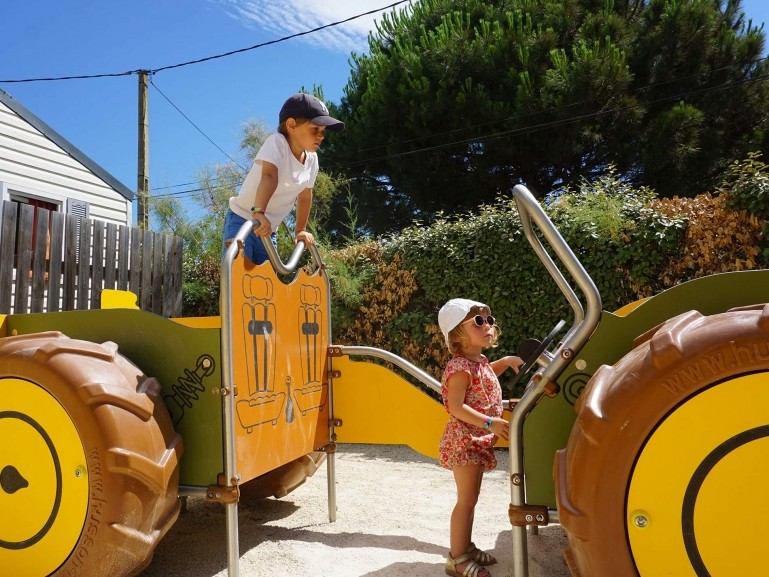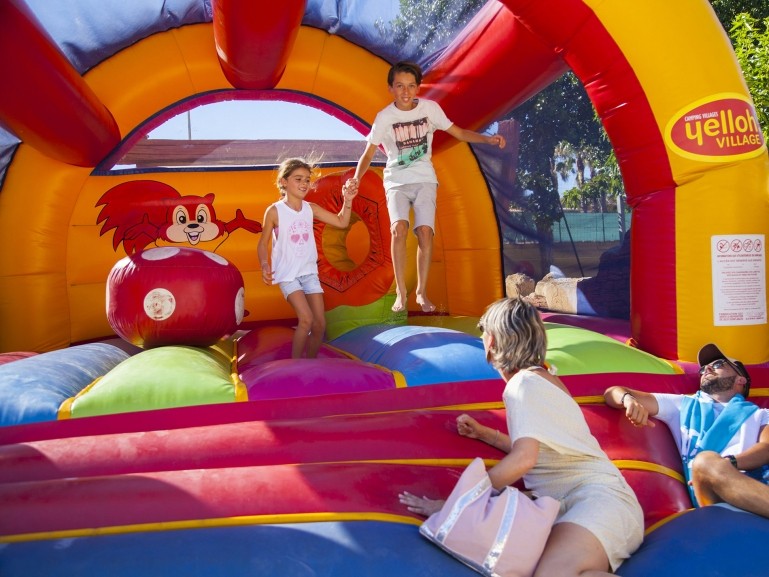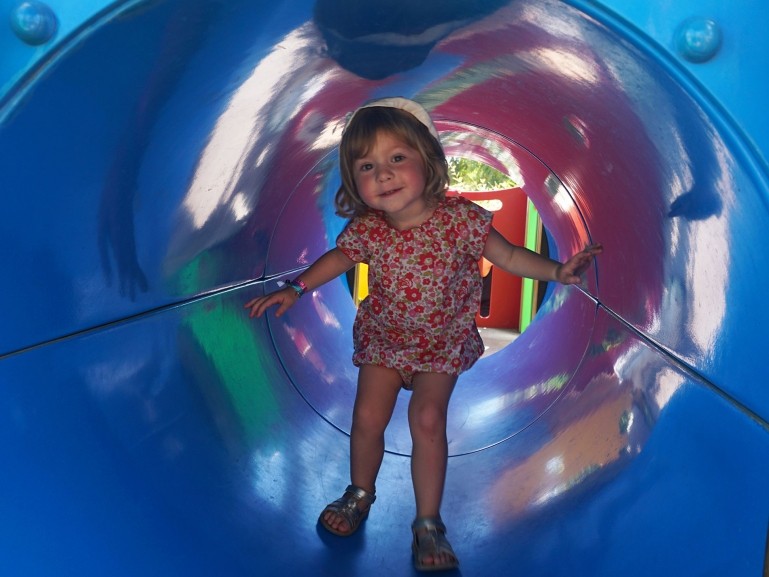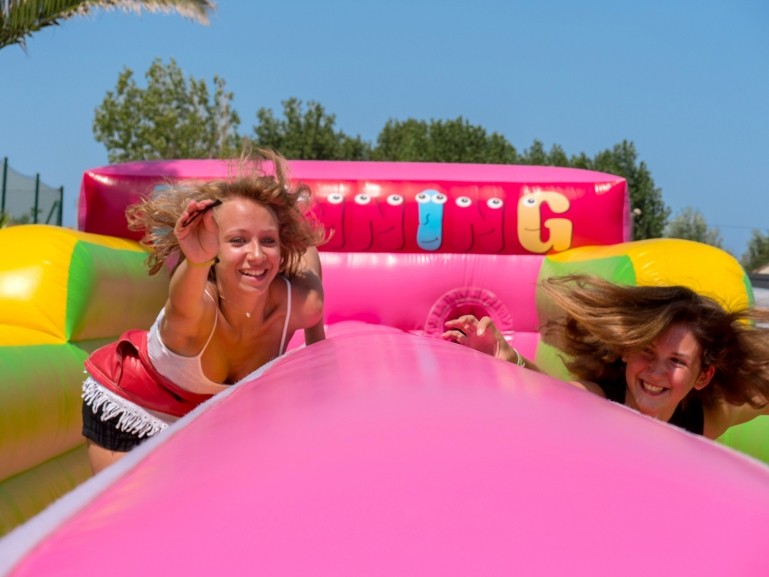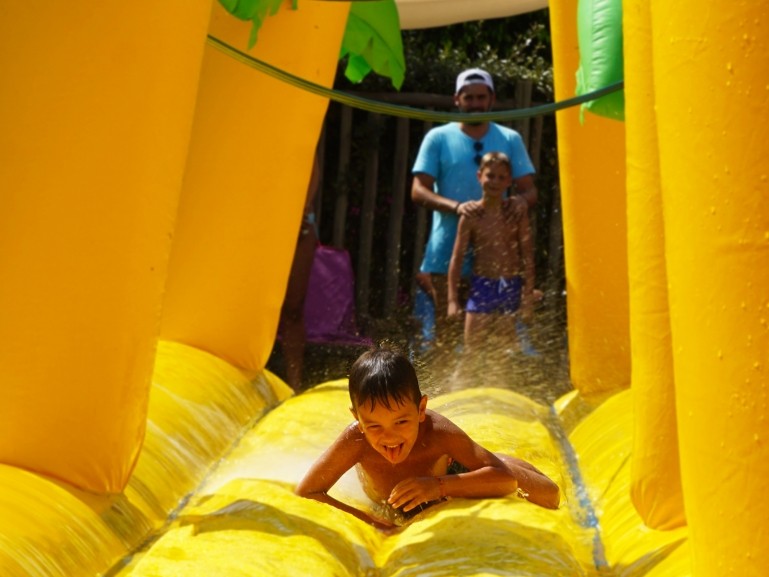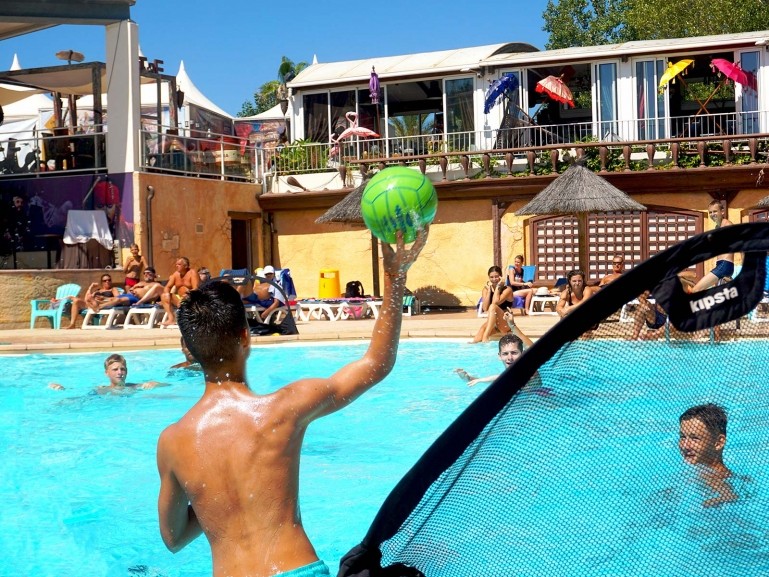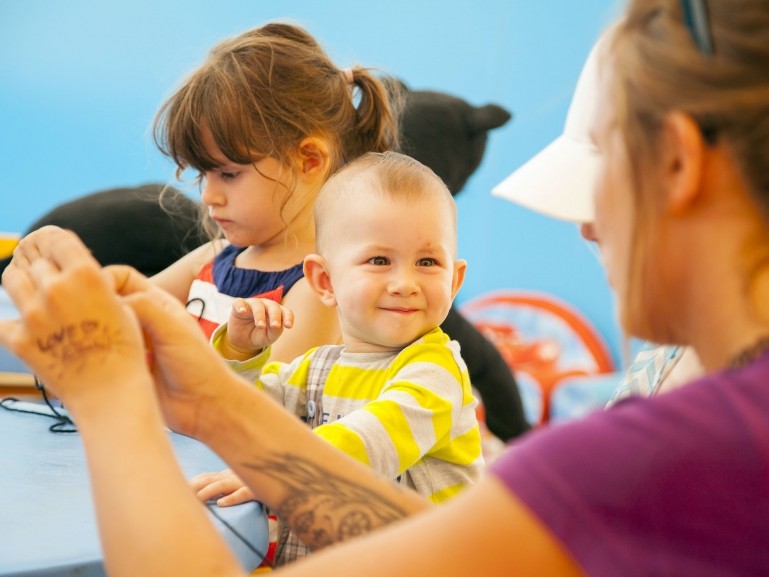 Imagination and creativity
At the Club Farret, parents will be able to enjoy themselves too, with creative pastimes, painting and modelling in our mosaic, painting and pottery workshops. Our workshop has been specially designed for adults and children who want to be creative!
A holiday full of fun
From treasure hunting to ping-pong, baseball, volleyball, handball, football, sporting tournaments, pétanque or animated evenings, to Olympic days, the Yelloh! Kids have a wonderful time.
Kids' Clubs opening times
Kids' Clubs are open throughout the season.
Kids' and Juniors' Clubs
Low season: open Saturday to Thursday, 10 am to 12 midday and 3 pm to 5 pm
High season: open Monday to Saturday, 10 am to 12 midday and 3 pm to 5 pm
Teens' Clubs
Monday to Thursday, from 3 pm (July and August only)
Naomi's day, 15 years old
10am
After a good night's sleep, I go and find out about the activities for teens before heading to the campsite swimming pool.  This afternoon, there is a beach volleyball tournament and tomorrow a day of canoeing!
12pm
Mum has finished her fitness class and dad joins us in the pirates bar. We decide to have lunch on the terrace to make the most of the sunshine and the pool!
7pm
Dad has gone to fetch pizzas for us to eat on the terrace of our cottage before we go out.
8pm
Lucas, my little brother, rushes on stage for the mini-disco. It's really good to see him so happy!
9pm
Time has stopped at the pool, everybody holds their breath and the fireworks start. It's captivating and magical and the whole family is speechless. 
×