En Champagne: family camping for children and teenagers, holiday camping rentals
Your entire family will love the kids' clubs, with all sorts of creative and sporting activities! Your children won't know where to begin, with sailing clubs around the Lac du Der, and crazy golf and inflatable structures on site. 
Club Kids: 5-7 years
Throughout the season
Sports, artistic activities, discoveries… There is something for everyone during your stay at Yelloh! Village En Champagne!
handicrafts
face painting
preparation of end-of-week shows
Club Juniors: 8-12 years
Throughout the season
The campsite's entertainment staff will offer your children events and activities to suit all tastes.
dancing
theatre
sporting tournaments
handicrafts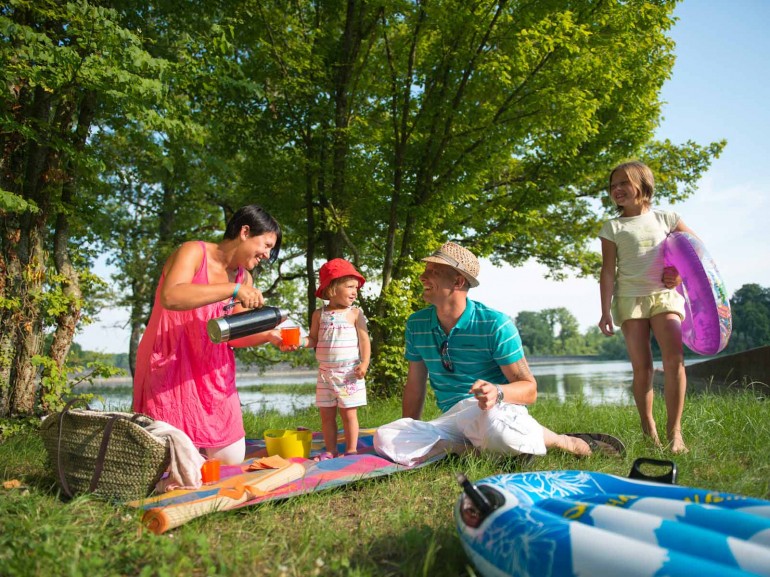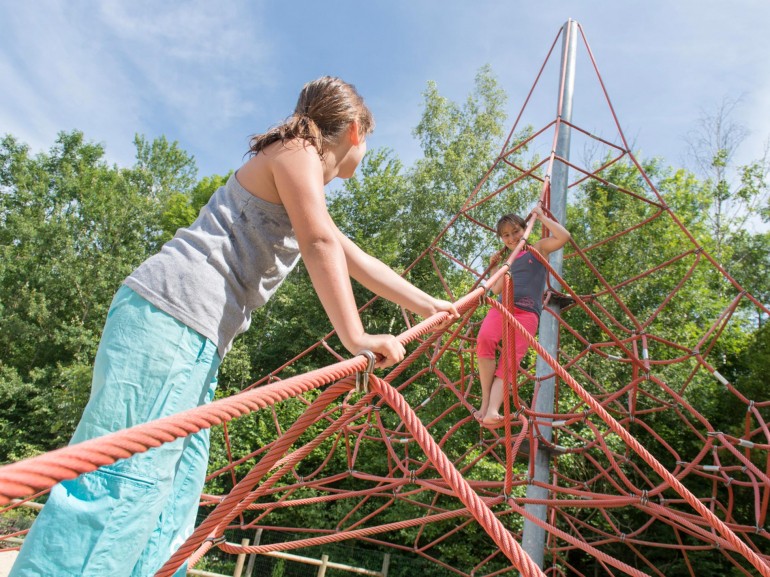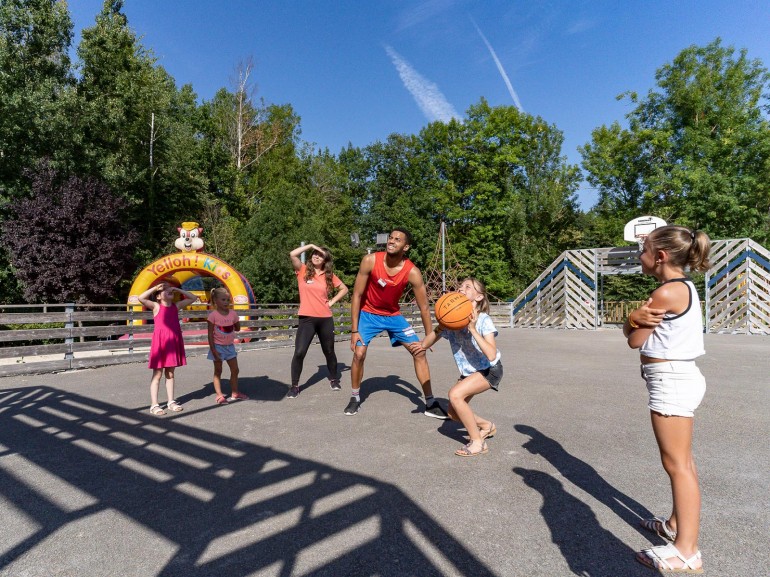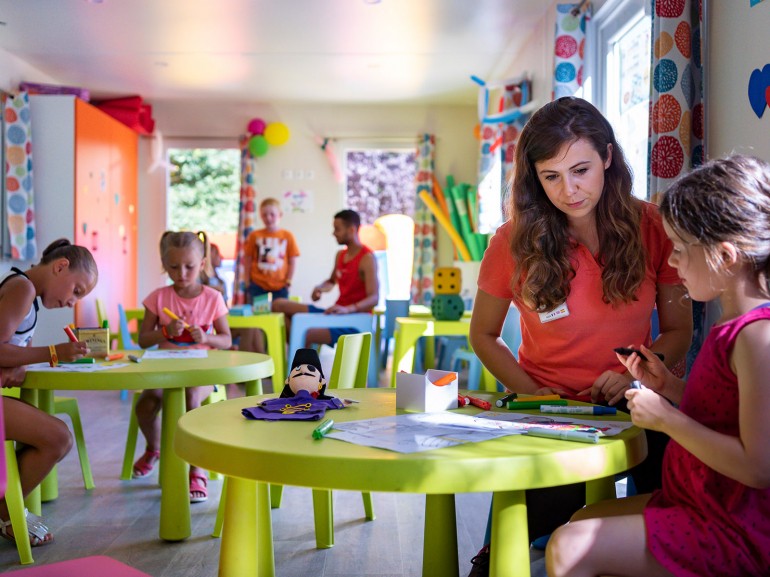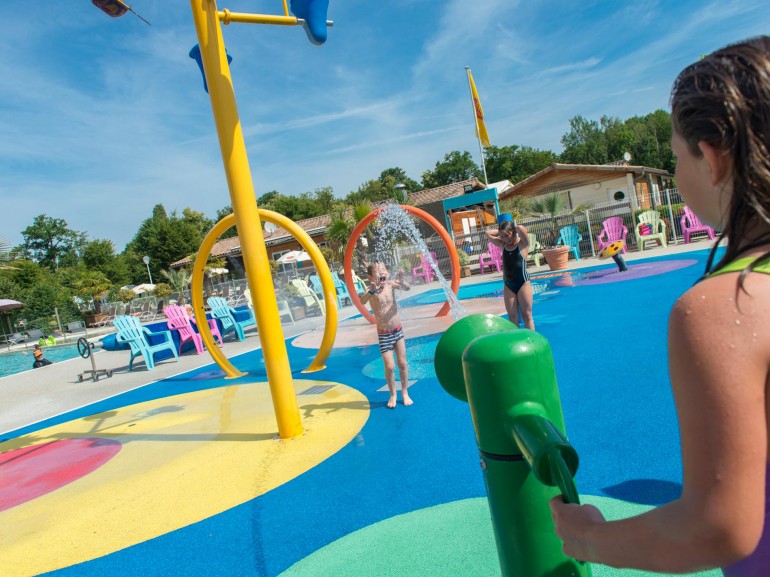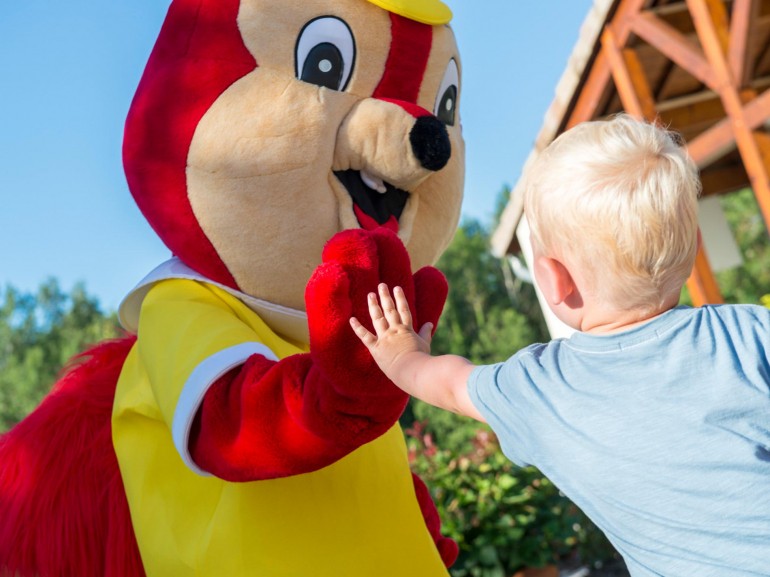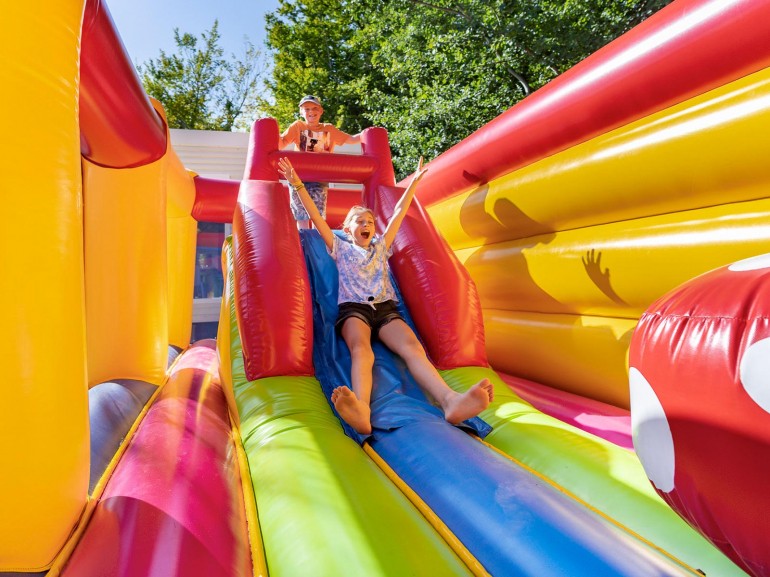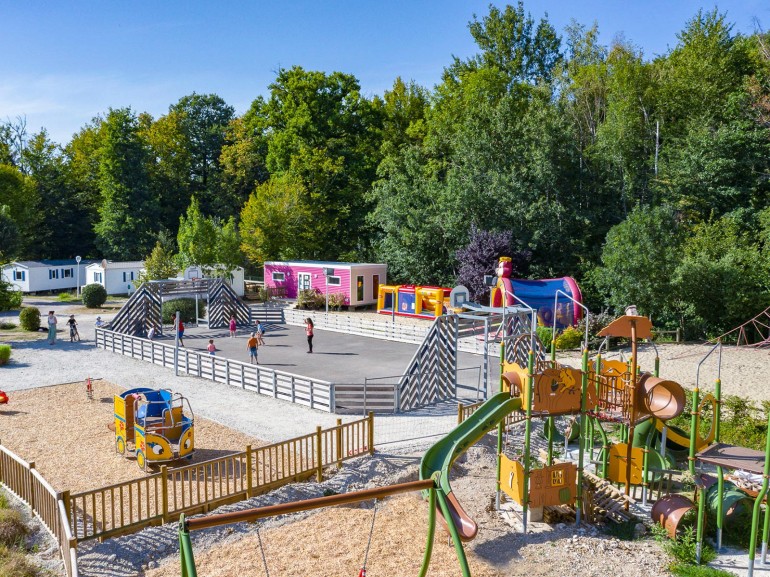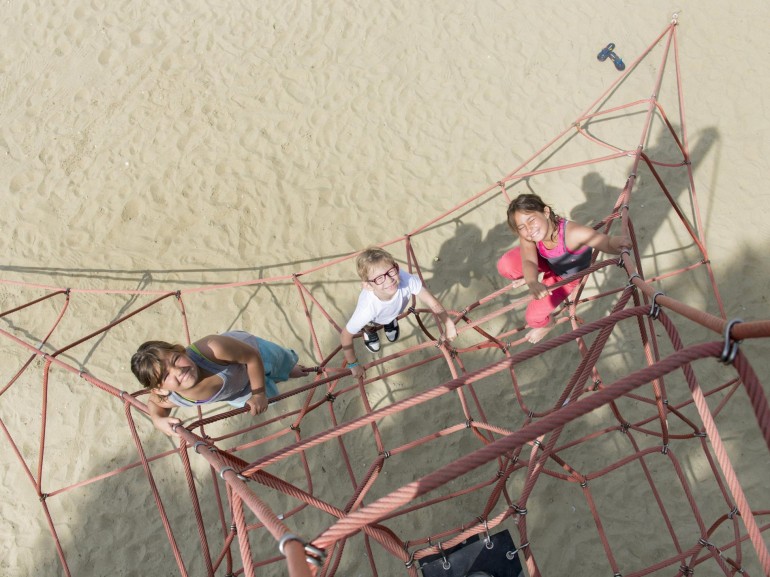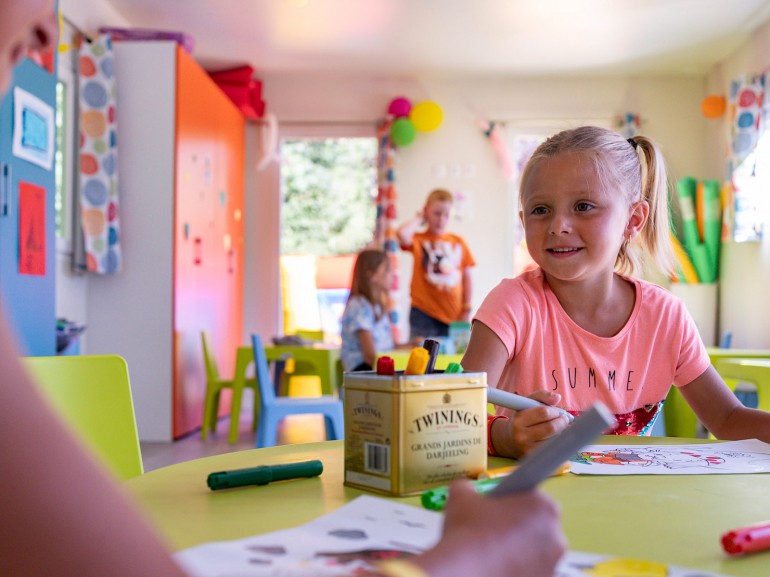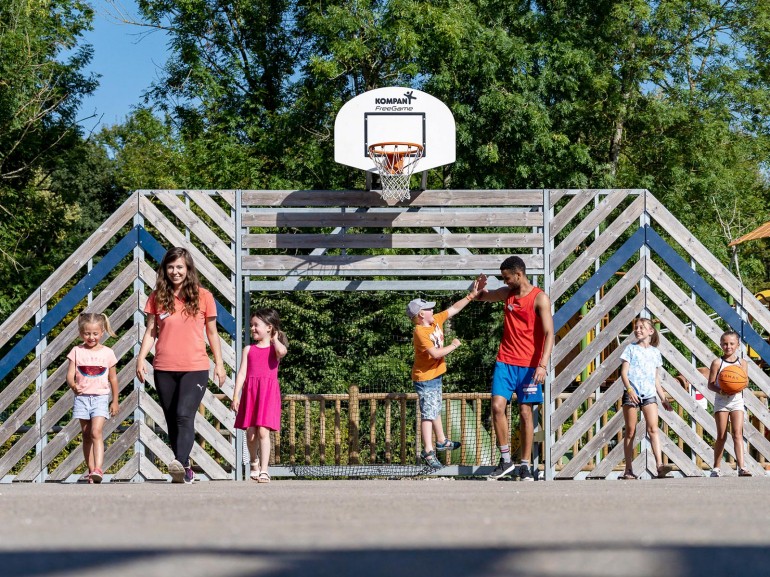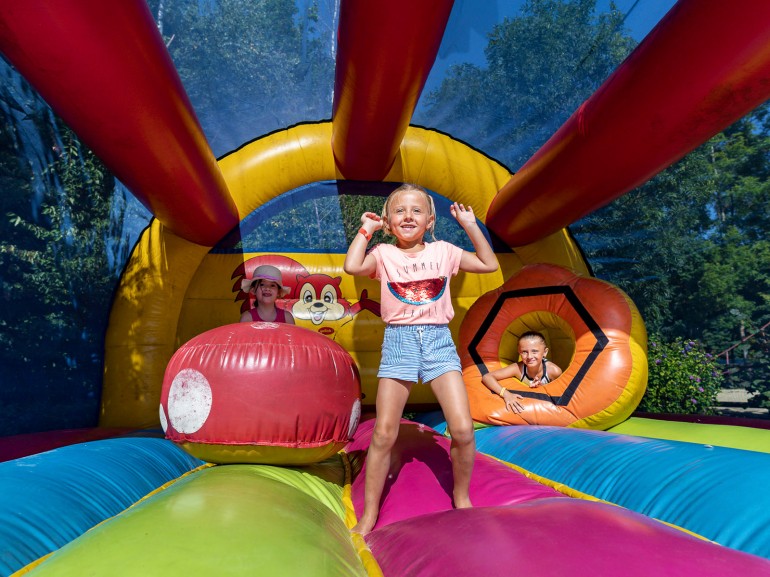 The appropriate amenities
A paddling pool awaits the tiny tots so they can cool down in complete safety. There is a play area for your children on the campsite.
The mini club
Led by competent entertainers, a children's club is open four hours a day from Monday to Friday throughout the season. A variety of entertainments and manual, creative and sporting activities are provided, with a theme week (Far West, circus...) leading up to a show on the Friday evening. The club caters for children aged from 5 to 12.
Activities outside the campsite
There is a wealth of activities available to you and your children around the Lac du Der, with sailing clubs, a mini golf course, and inflatable structures, as well as theme picnics.
Kids' Clubs opening times
Kids' clubs are open throughout the season:
6 days a week, 2 hours per day
Eline's day, 8 years old
9am
Eline wakes up gently to the song of the many birds on the Lac du Der. Her father has gone to fetch a chocolate croissant at the campsite grocers, to be in shape throughout a very active day.
10am
Eline and her friends all meet up at the Yelloh! Kids. This morning's programme of activities: making a wooden nesting box. Get out your hammers every body!
2pm
After today's barbecue lunch, Eline and her parents have a date at the swimming pool for an inter-family sporting tournament where they are going to try to beat their neighbours. On the programme: the water-polo Olympiad, beach volleyball, sack race...
6pm
Relaxing break on the terrace of the bar, and Eline uses this time to rehearse for the evening's show with all her Yelloh! Kids friends.
8pm
"Mussels and chips" evening in the restaurant, and the staging by Eline and her friends of their show; her parents are very proud of her.
9pm
Rick goes on stage with a very lively musical act and Eline unleashes her energy on the dance floor.
×