Children at the Yelloh! Village Sant Pol
Entertainment clubs, games areas etc. Everything's in place to make sure your kids enjoy a fantastic holiday on the Costa Brava, at the Yelloh! Village Sant Pol. People of all ages will just love their time here! 
Club Kids: 5-7 years
Throughout the season
Little ones will also have their own entertainment club that's put together with them in mind!
Outdoor games
Boardgames
Sports activities: table tennis, badminton etc.
Handicraft activities: "pirates day"
Cookery workshop
Henna tattoos and face painting
Mini disco
Cinema evening
Club Juniors: 8-12 years
Throughout the season
There are just so many activities to discover, people to meet, games to play and tournaments to win!
Outdoor games
Slackline
Sports activities: hockey, basketball etc.
Handicraft activities: Scientists' festival etc.
Cookery workshop
Henna tattoos and face painting
Mini disco
Cinema evening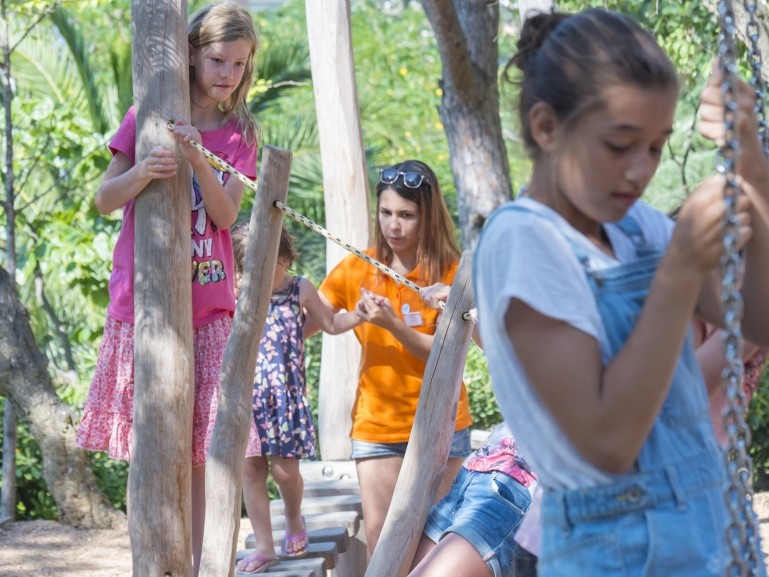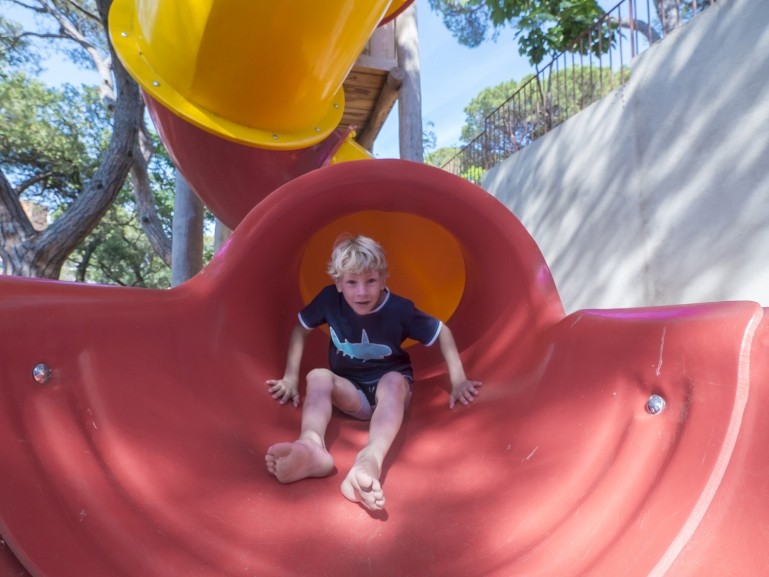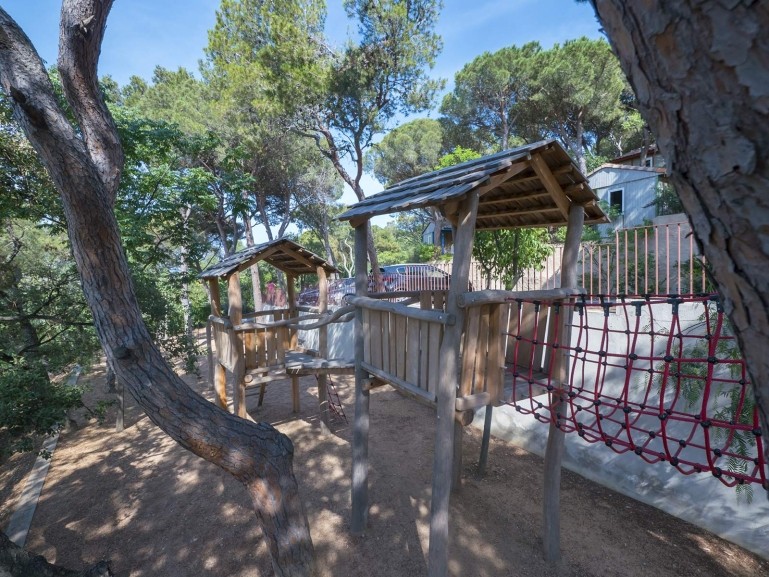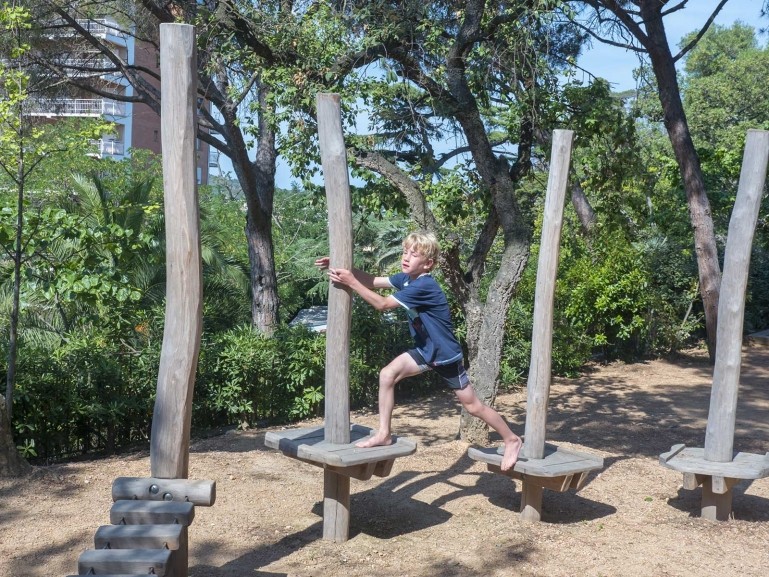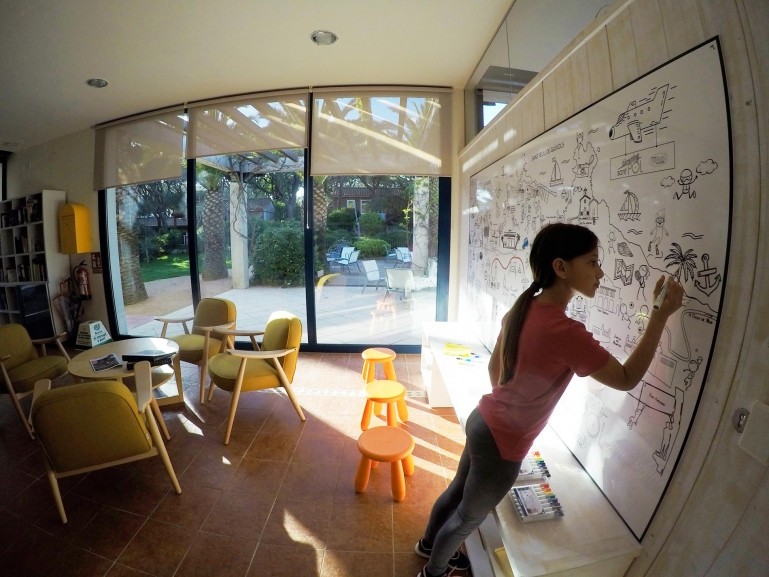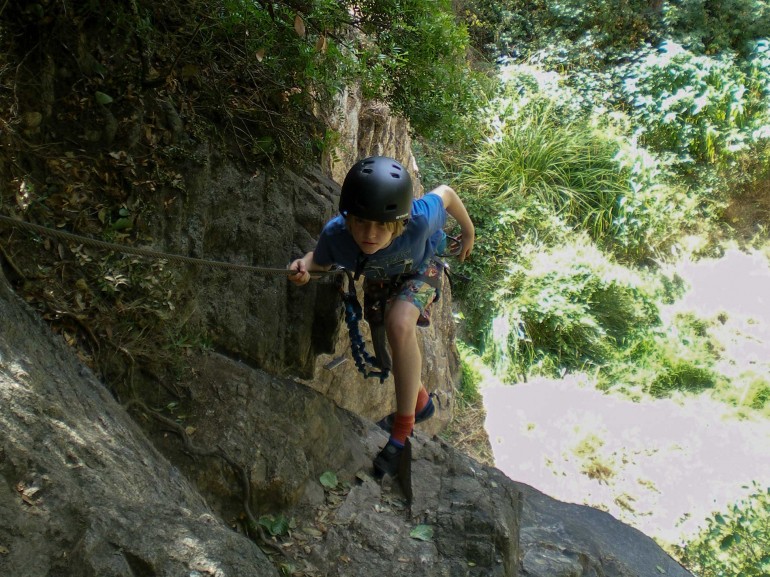 Holidays that are perfect for families with children
Children will just love their holidays at the camping Sant Pol! Head for the kids' clubs: all sorts of activities that are educational, fun and enjoyed according to all age group will be available. And for even more fun, the campsite also has a multisports ground. Every possible type of tournament will be on their programme for the day. And whilst the kids are having fun and working off all their boundless energy, you can make the most of the moment to enjoy an aquagym or fitness lesson.
Here come the kids!
Little ones fit right in here too! As is the case in all Yelloh! Village campsites, the camping Sant Pol attaches huge importance to families, children and little ones. The campsite teams have therefore made sure everything's in place for them to enjoy a really amazing holiday! 
Jordy's day, 12 years old
11am 
This morning, we all went to the beach! It's easy: it's really close to the campsite. My little sister went for a swim with dad too!
1pm
Time to go back to the campsite for a nice lunch. Mum and dad have got everything ready for a meal on the terrace.
3pm
I've got to go to the swimming pool: there's going to be an introductory scuba diving lesson there, in the campsite swimming pool. Flippers, masks, tanks...we're all set!
7pm
Time just flashed by! I was having some fun in the pool with my new mates when my parents came to look for me: time to go back and eat! We're going to look at the schedule for tomorrow while we're at it. With hiking, tours and playing about in the water, we really have got everything here! 
×