Children at the Yelloh! Village Sant Miquel
Thinking about a stay on the Costa Brava with your children? Great idea! And while you're not with the family enjoying outings, maybe you're not sure what to do with the children? At the kids' clubs of the camping Sant Miquel, your little ones will be able to really enjoy their favourite activities, even on holiday! Maybe you have teenage children? Then you'll enjoy some special times with them here!
Club Kids: 5-7 years
Throughout the season
Making new friends, having fun with the entertainers, discovering new activities and plenty more! There's really no doubt: your children will have a fantastic time at the Kids' Club:
Face painting
Painting
Circus workshop
Archery
Water battles
Mini yoga
Mini zumba
Fancy dress and kids' carnival
Kayaks
Swimming pool games (volleyball, aqua dance etc.)
Club Juniors: 8-12 years
Throughout the season
During their holidays, boredom won't ever be part of your children's vocabulary with the Juniors' Club! Find out all about what's awaiting them:
Kayaking
Snorkelling
Cookery workshop
Zumba
Face painting
Archery
Circus workshop
Swimming pool games (volleyball, aqua dance etc.)
Painting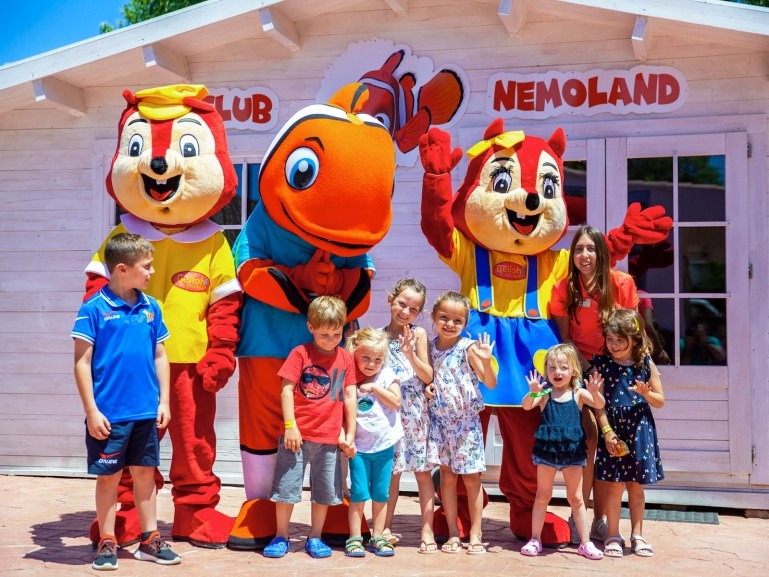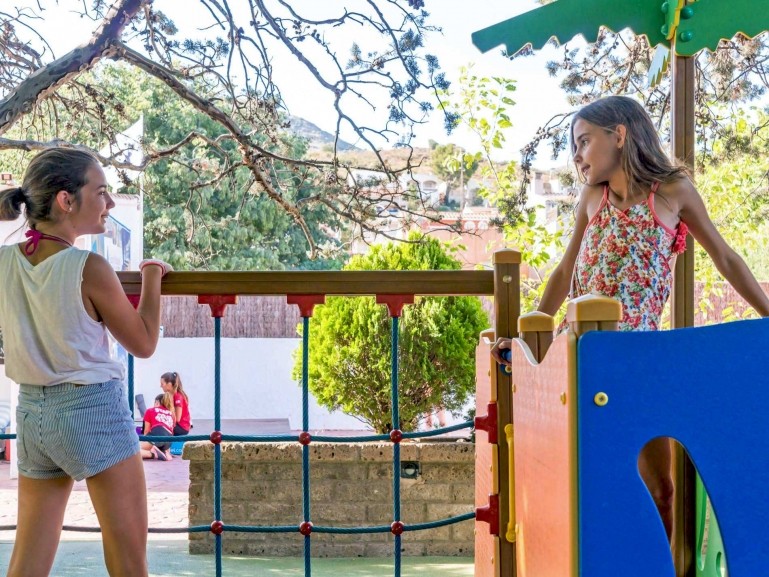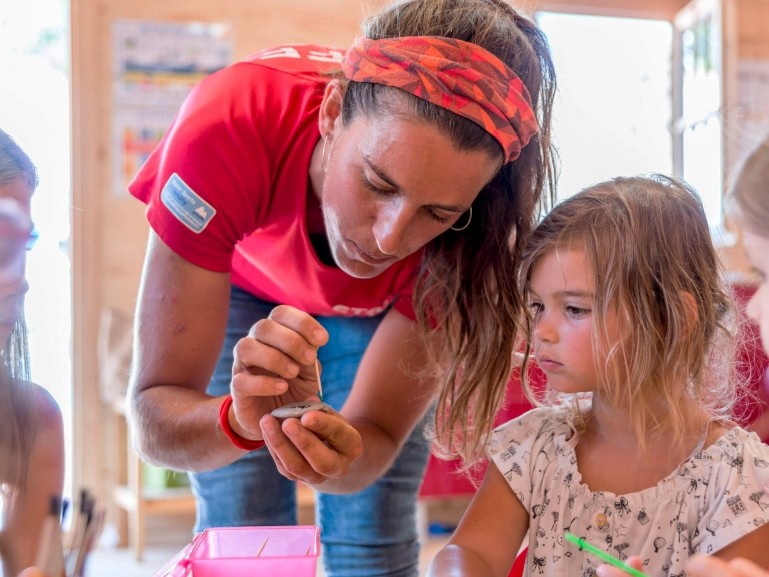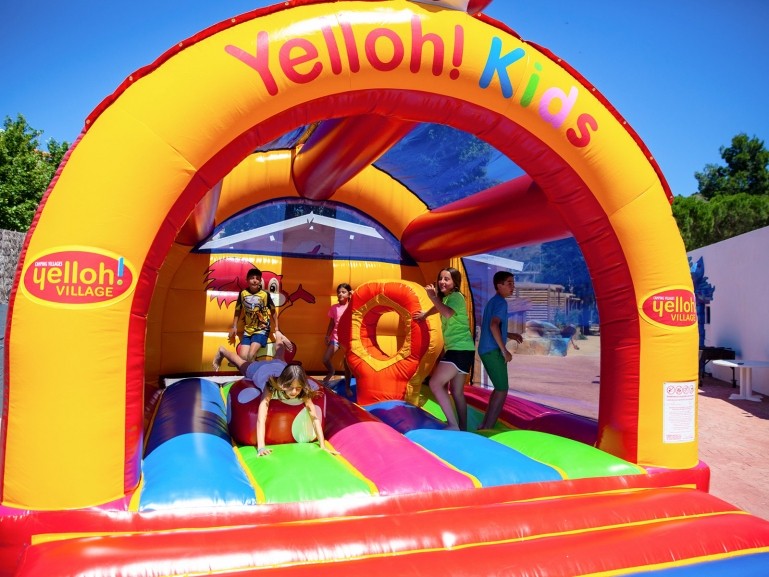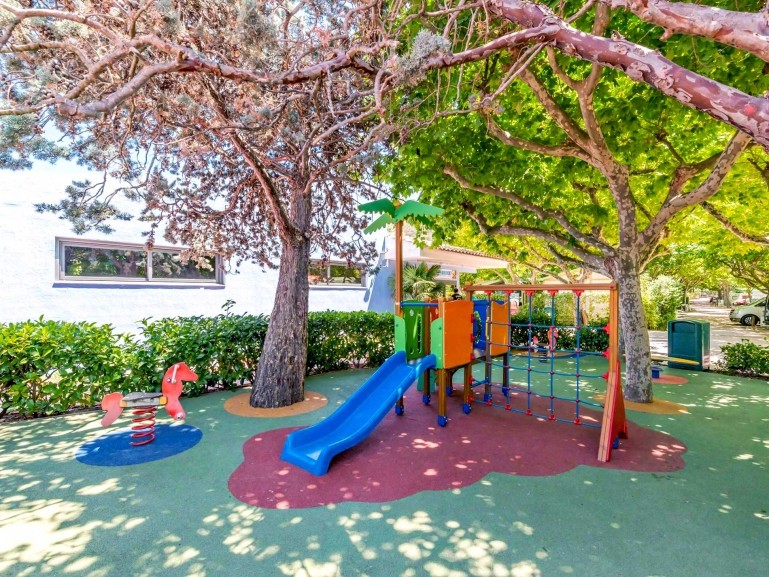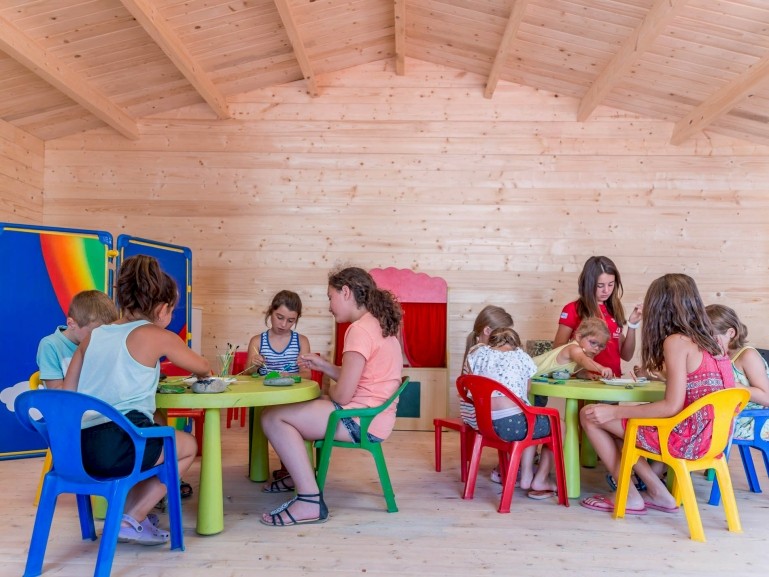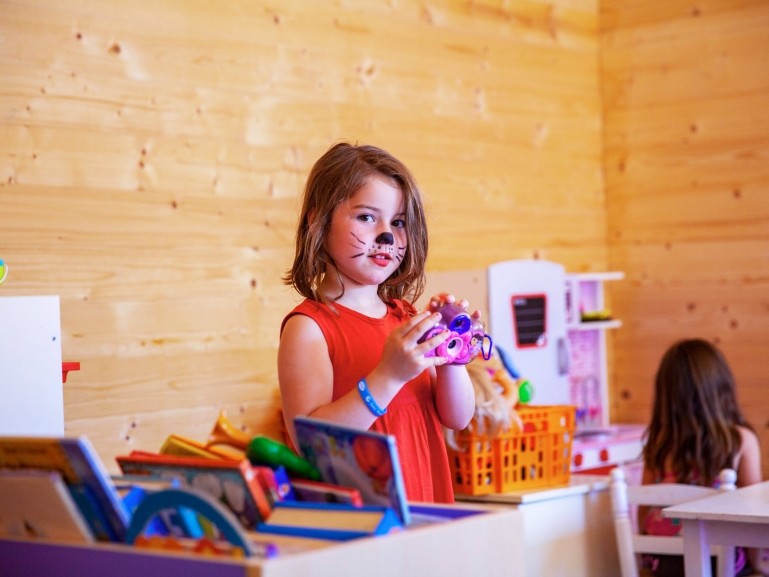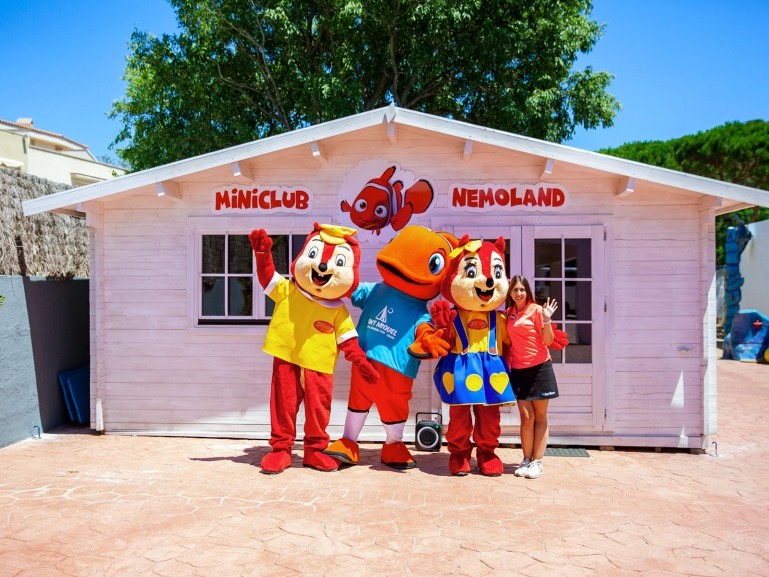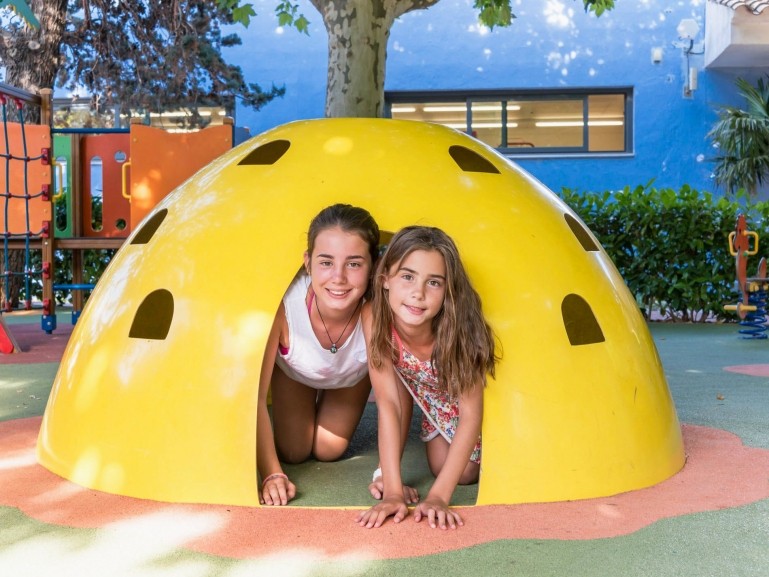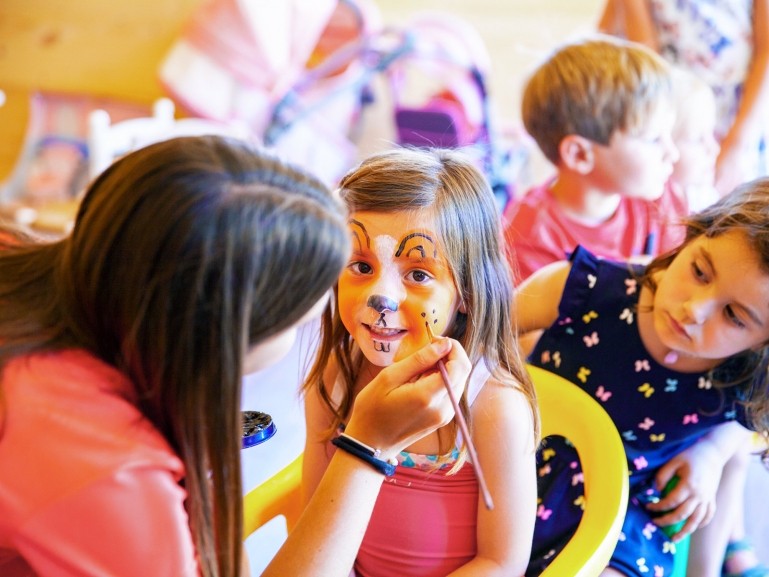 A playground within the campsite
After a day spent having fun in the aquatic area or when they've just emerged from the mini-club, take your kids to the campsite playground. They'll be able to let off steam for as long as they like in this location that's been designed entirely with them in mind. Here, they'll find slides and spring riders, and if they're still asking for more, there's no need to panic! Outside the camping Sant Miquel, on the path to the beach, there's a big playground for those who want even more playtime!
Some special times with the kids!
While you're on holiday with the family, you'll be placing a great deal of importance on the time you spend with your children, which is something that the Yelloh! Village Sant Miquel understands well! Throughout your stay, parents and little ones will have the opportunity to share activities together, including snorkelling, kayaking, paddleboarding and diving. With the  mini-club or with your teenage children, all of you will be able to share some amazing times on the Costa Brava. Fantastic!
Opening times of kids' clubs
Kids' clubs are open throughout the season:
5 days a week, 2 hours per day
Hugo's day, 6 years old
10am
This morning, all 4 of us are going on a family boat trip. While mum and my older sister Agathe go kayaking, dad and me are going to try some snorkelling. Wow, those fish are great!
1pm
Just having a sandwich as we're coming back from the boat, then I'm off to the mini-club with Agathe! I'm really looking forward to seeing my new friends there. And today's the circus workshop too: we're going to have a great time!
4pm
We've only just got out of the mini-club and Agathe and me have met up with mum and dad at the pool. Without a second thought we're already bombing down the waterslide. It's really fantastic!
9pm
This evening we're off to the restaurant! Mum has been told that the paella in the campsite is delicious. And she's not wrong! It's really good, and I even took a bit from dad's plate. Yum!
×