Children at the Yelloh! Village Mané Guernehué
Because family camping holidays also mean holidays for kids and teenagers, Yelloh! Village Mané Guernehué has thought of everything. Activity clubs for all ages will give youngsters the chance to make new friends, whilst taking part in a wide variety of supervised activities. 
Club Kids: 5-7 years
Throughout the season
Children are full of beans on holiday! The Kids Club is there for them to let off steam with other children their age.
group games
handicrafts
painting
cultural activities
Club Juniors: 8-12 years
Throughout the season
This campsite has everything children need for a dream holiday! Discover all of the events on offer at the Juniors Club...
open-air games (Olympics, treasure hunt)
team sports (football, volleyball)
cultural activities and handicrafts
Club Teens: 13-17 years
Throughout the season
Make way for the teens! The Teens Club has a dedicated entertainment team and activities designed especially for them.
sporting tournaments
beach volleyball
slip 'n' slide
table tennis
bungee run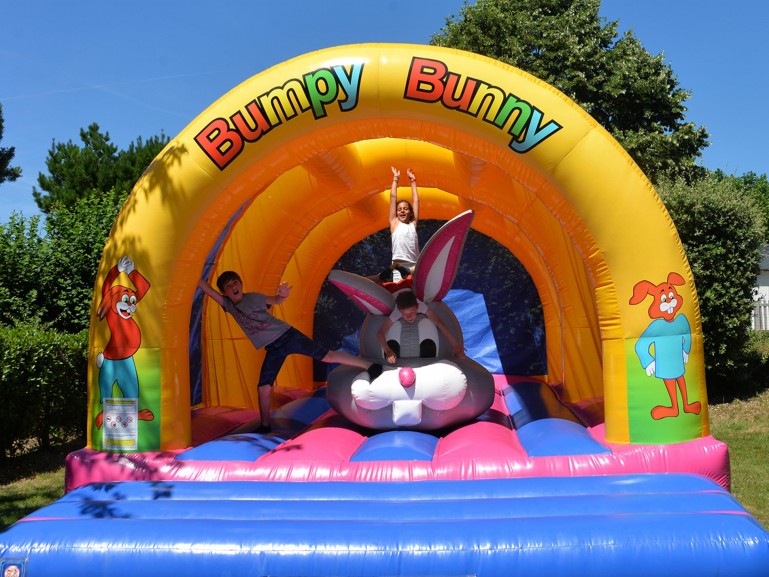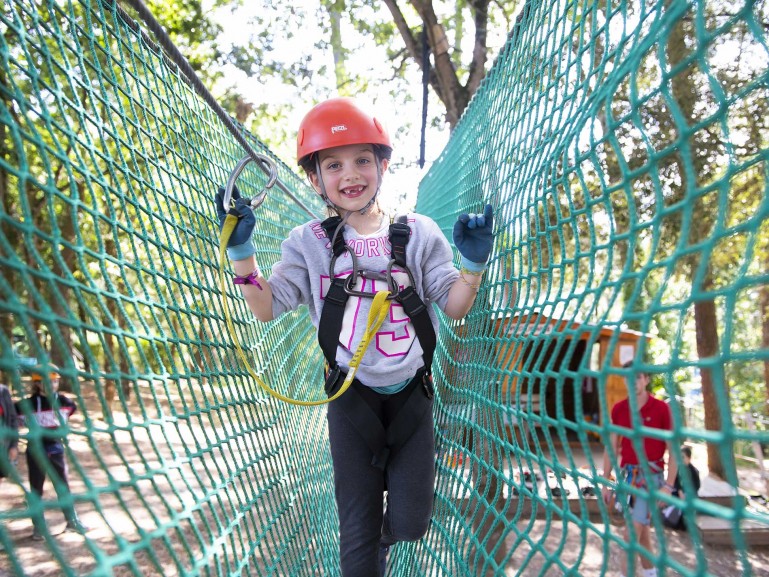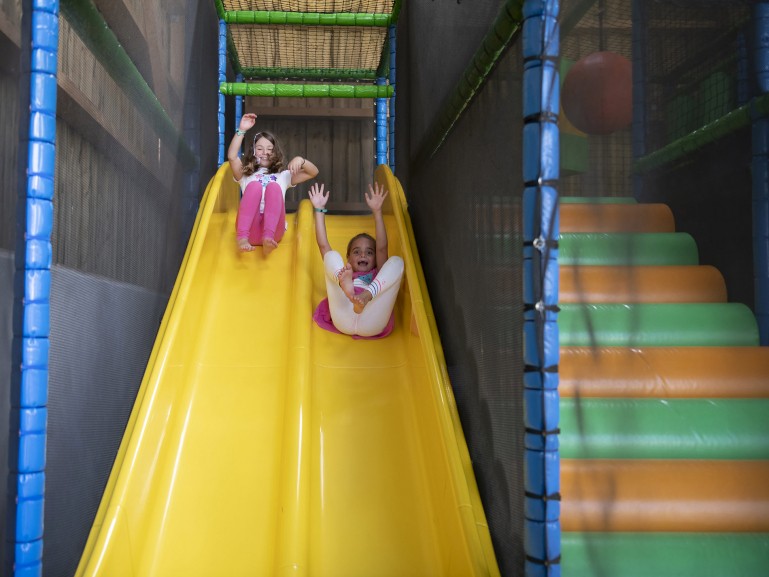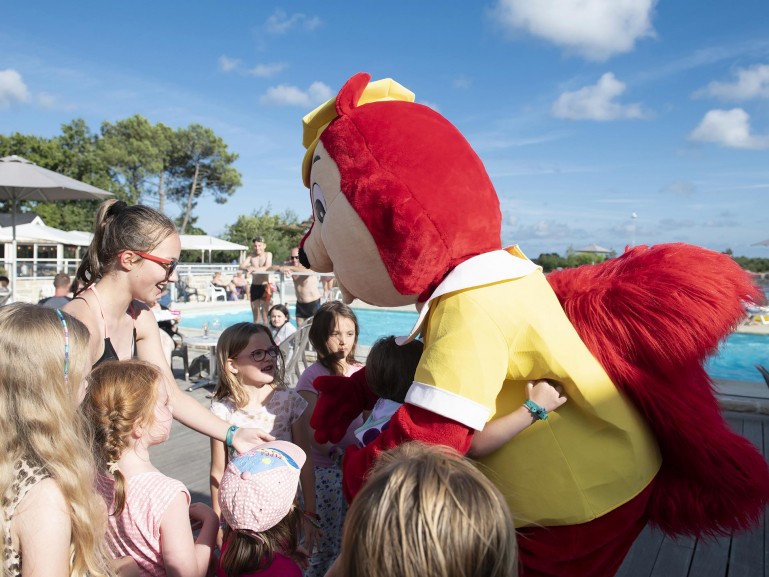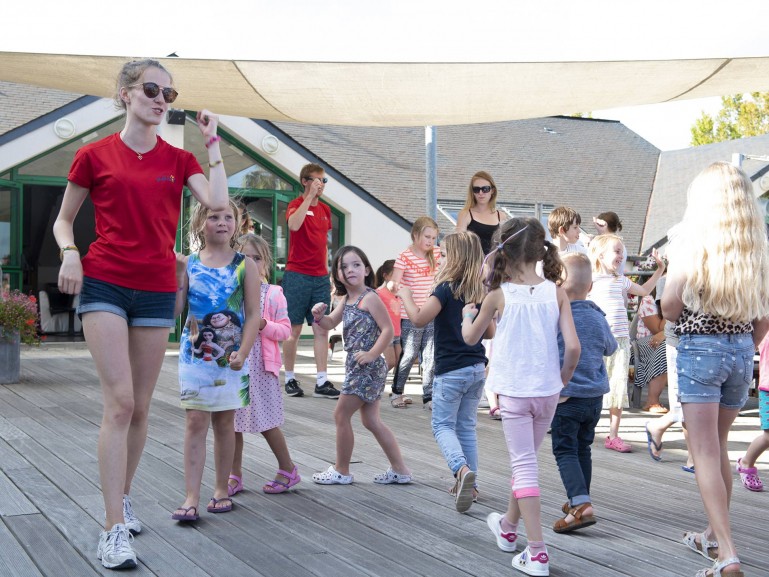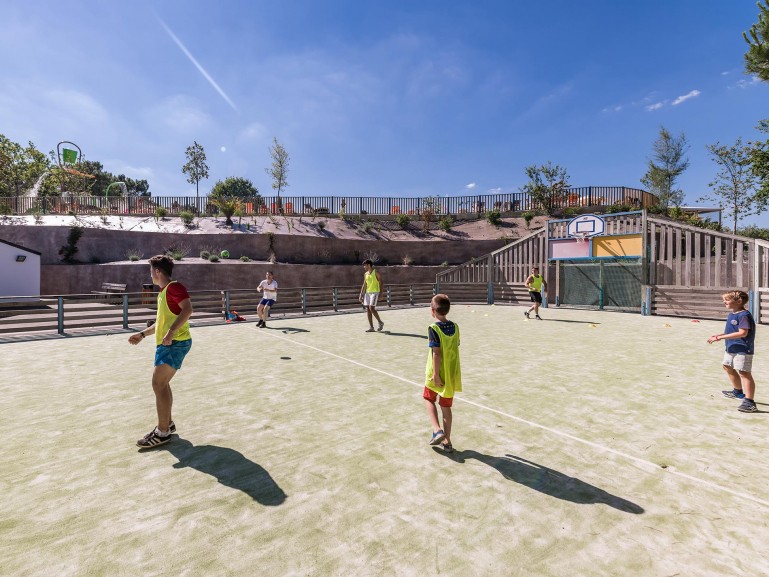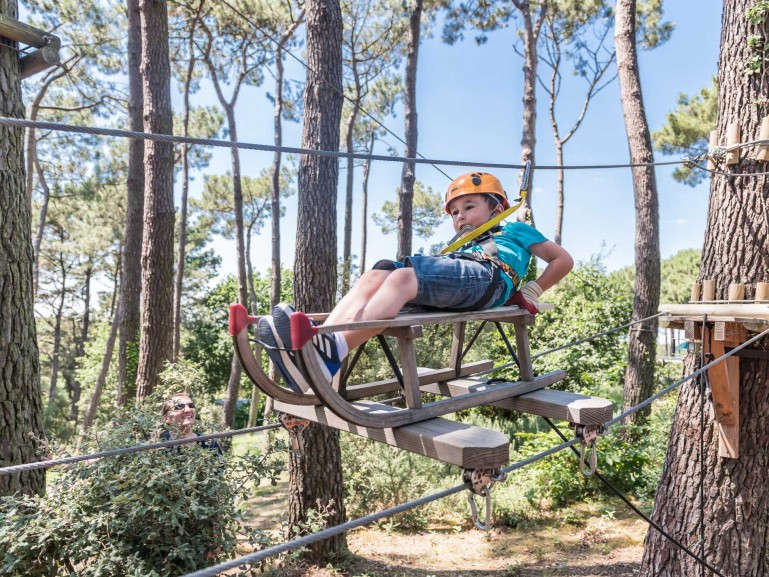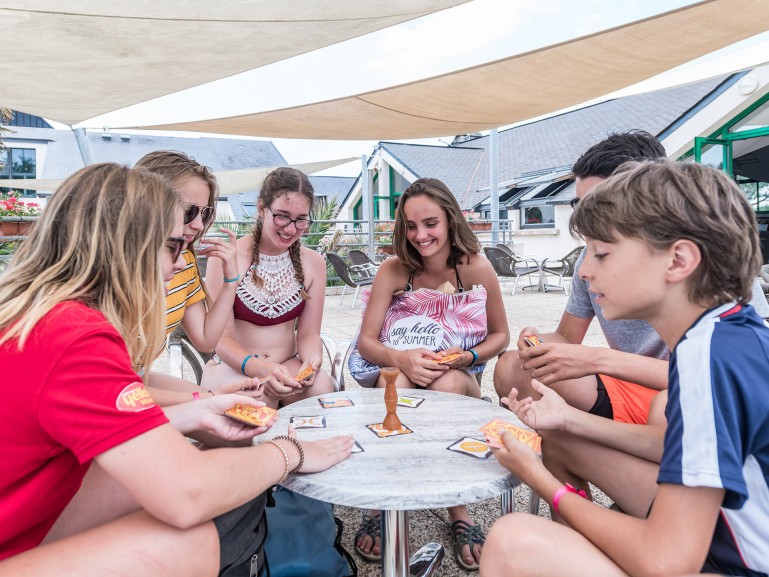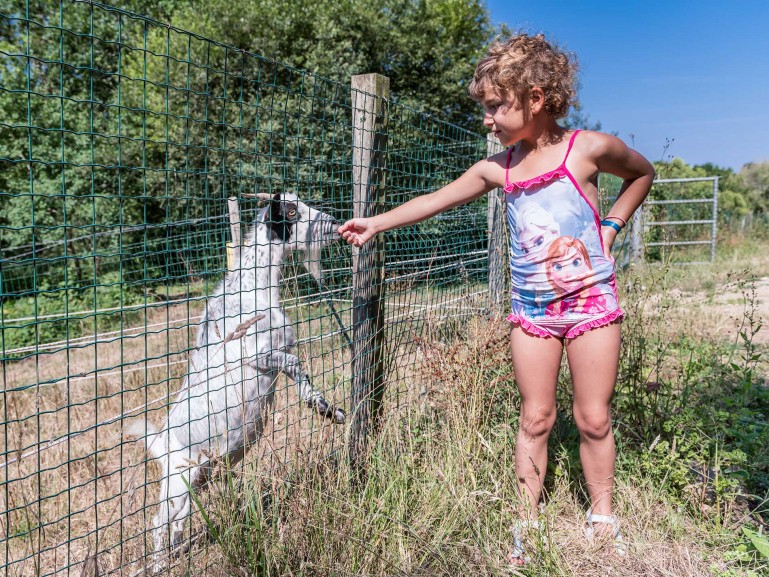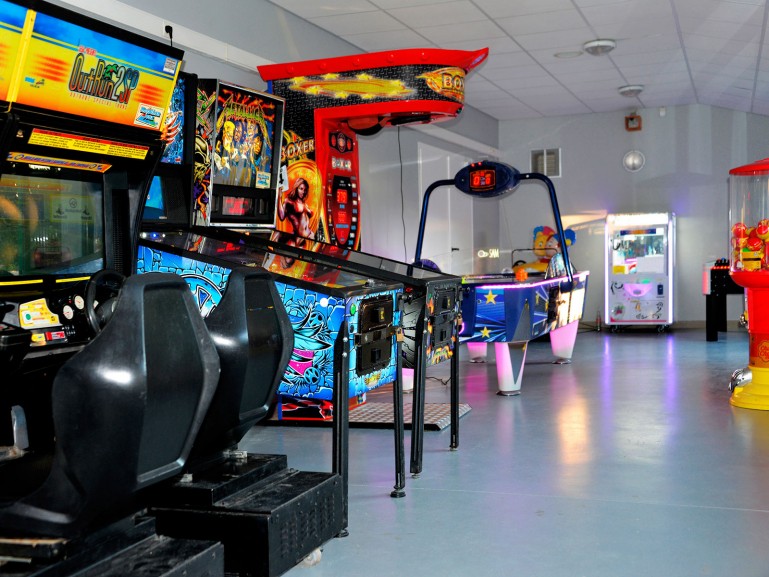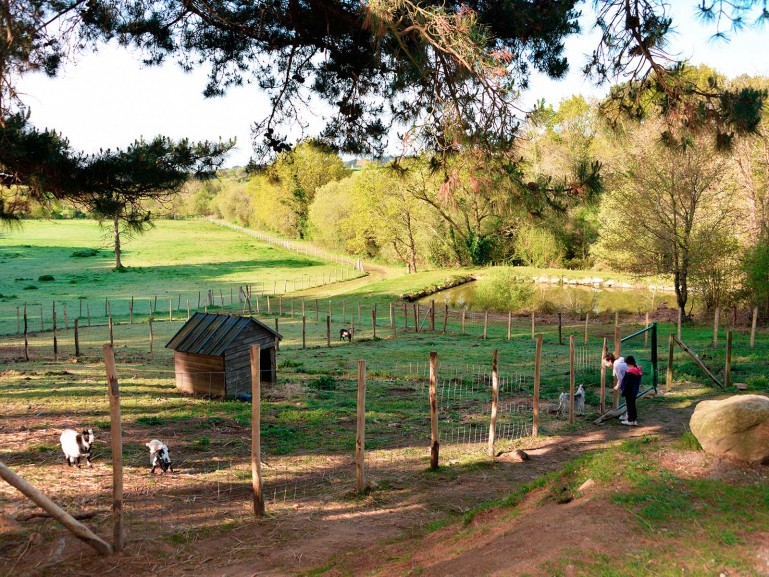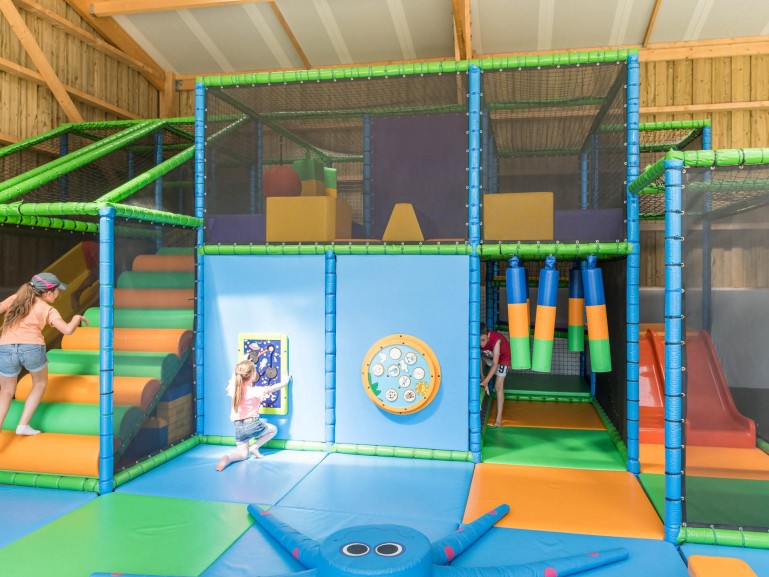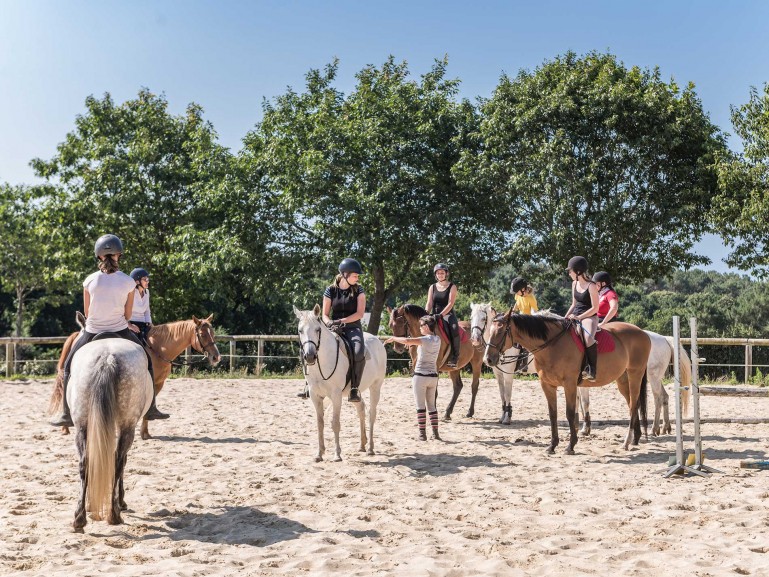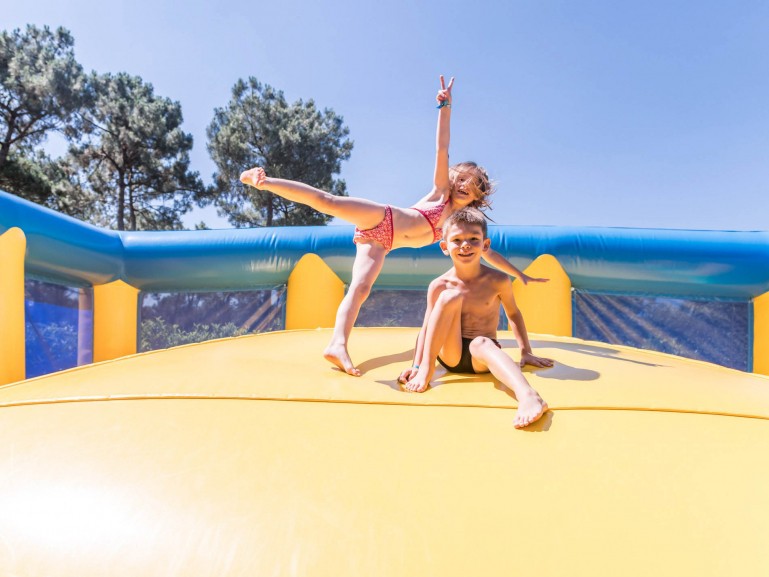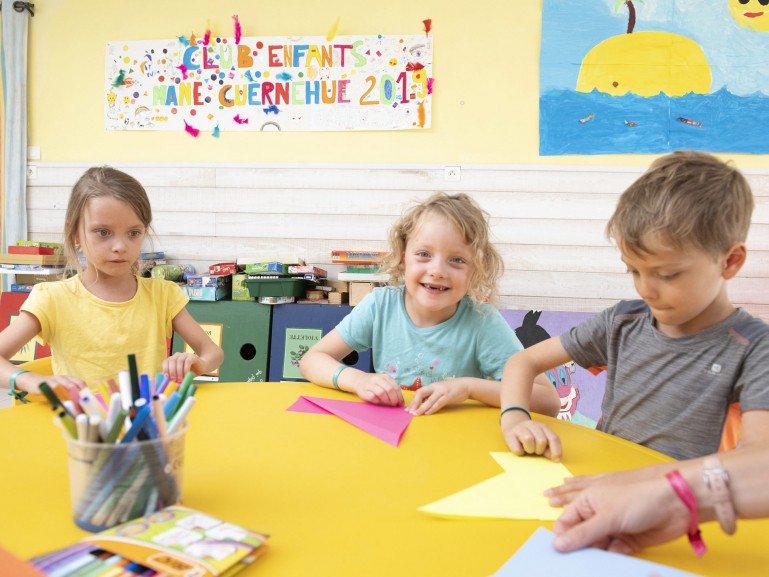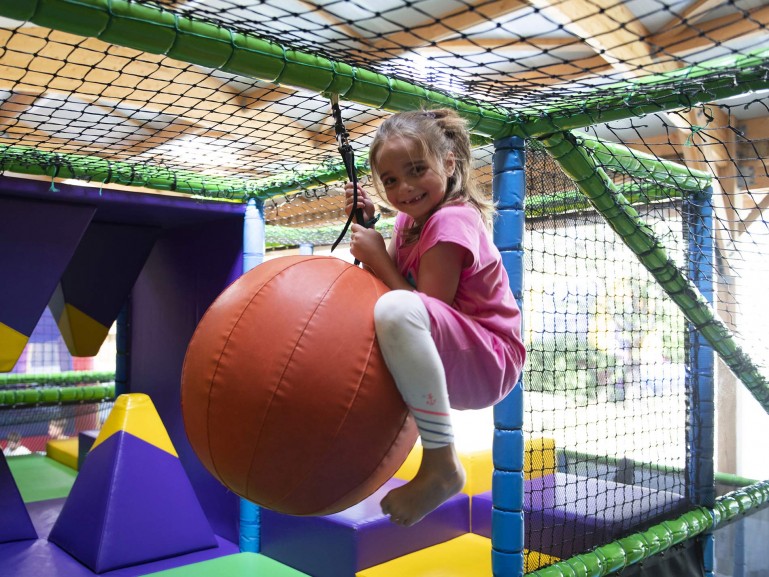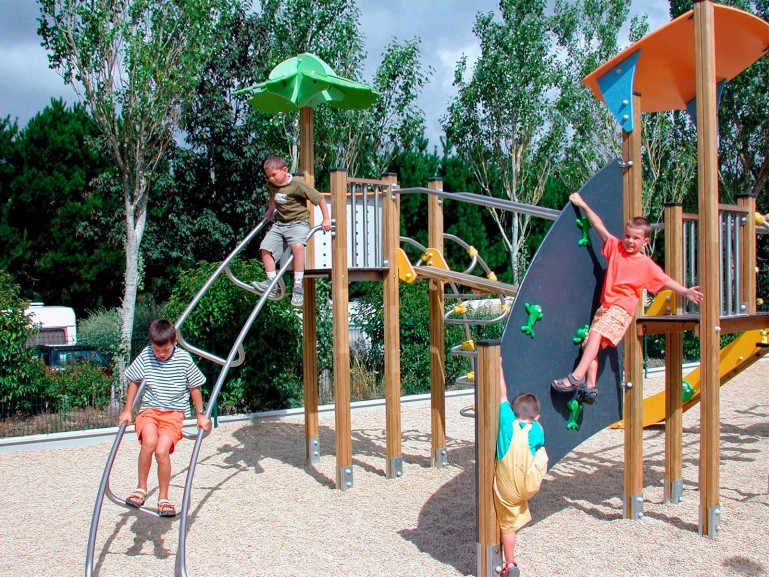 A family-friendly campsite
Whatever their age, the camping Mané Guernehué has thought about your children! They love the big trampolines and inflatable structures. They will find a mini golf and a zipwire within the campsite. The campsite riding school offers pony treks and horse riding lessons. Their holidays will be full of excitement! 
Entertainment clubs for all ages
In this campsite you'll find entertainment clubs for children and teenagers. They'll be supervised by a professional entertainment team who are multilingual, dynamic and happy. Your children will love it! 
Kids' Clubs opening times
Kids' clubs are open throughout the season:
5 days a week, 2 hours per day
Rachel's day, 11 years old
9 am
A new day begins! Dad and mum have gone off to get some fresh bread and croissants for breakfast, which we'll eat in our mobile home. Today, we're going on a trip to Ile aux Moines!
10 am
The quay is just a few kilometres away from the campsite, which is great! We've got some things to put a picnic together for lunch, so we can really make the most of this lovely day.
2 pm
That was great! We're getting on board the boat to head back to the mainland. This afternoon I'm going to the entertainment club for a sports tournament. I love it!
5 pm
My team came second! I get back with my parents beside the aquatic park of the campsite. I love waterslides!
7 pm
This evening, after we've eaten, we are going to make the most of the long summer evenings on the terrace. Apparently this evening there's a magic show in the campsite, so we'll certainly go and have a look! 
×