Children at the Yelloh! Village Le Pin Parasol
While they are camping, children can enjoy holidays that are especially for them! Multilingual entertainment teams will be on hand to provide a wide range of activities. The little ones have an area that is entirely at their disposal too!
Club Kids: 5-7 years
Throughout the season
A team of multilingual organisers will be at your children's service, providing them with a wide range of activities and entertainment options.
Face painting
Magic tricks
Big outdoor games
Sports activities
Board games
Club Juniors: 8-12 years
Throughout the season
The entertainment teams will pull out all the stops to make sure your children's holidays are that much better, more exciting and more memorable.
Dance
Handicrafts
Face painting
Outdoor games
Drawing and crafts
Treasure hunts
Club Teens: 13-17 years
Throughout the season
Teenagers will also have their own activity club, where they'll be able to meet one another, discover new activities and enjoy some truly unforgettable times.
Sports tournaments
Treasure hunts
Countryside outings
Handicraft and creative activities
Crafts
Team games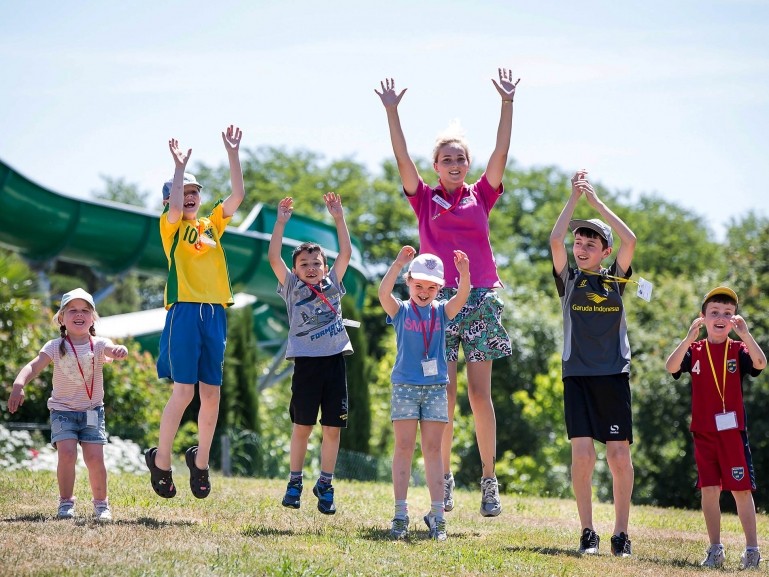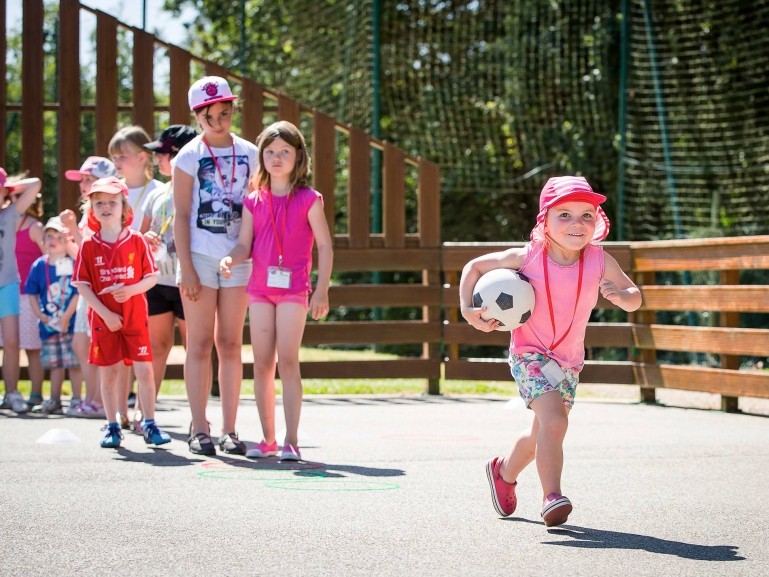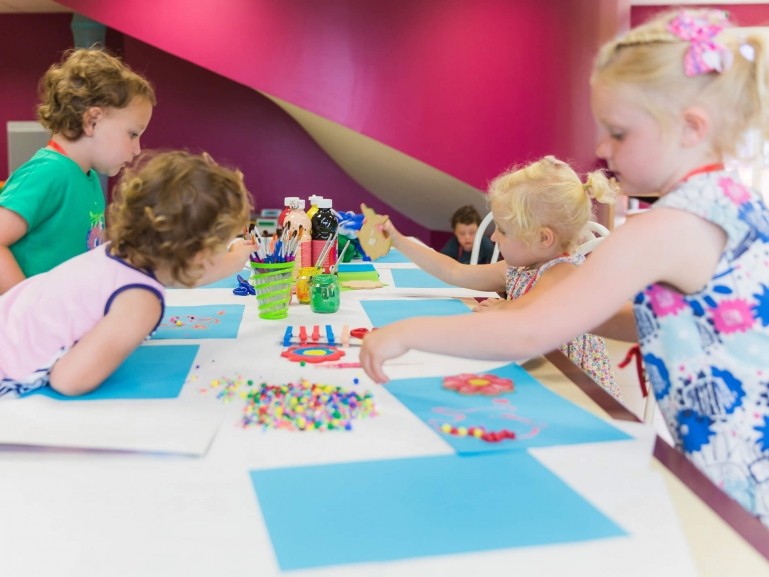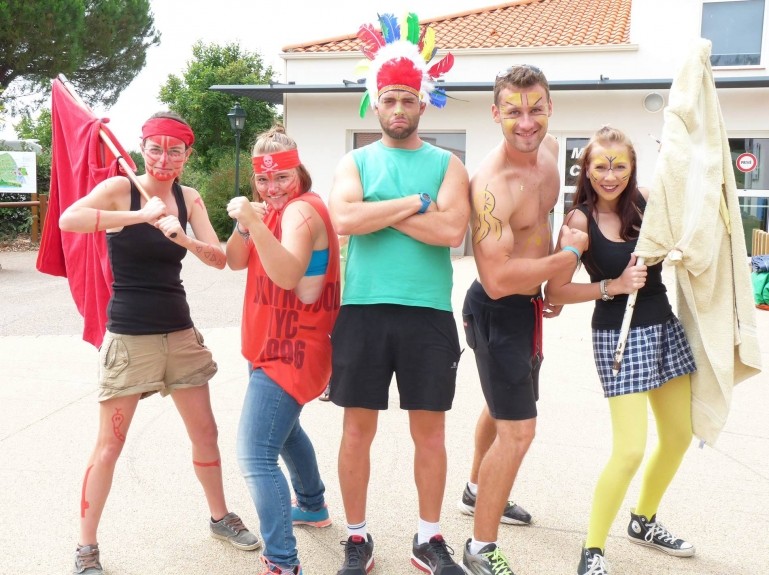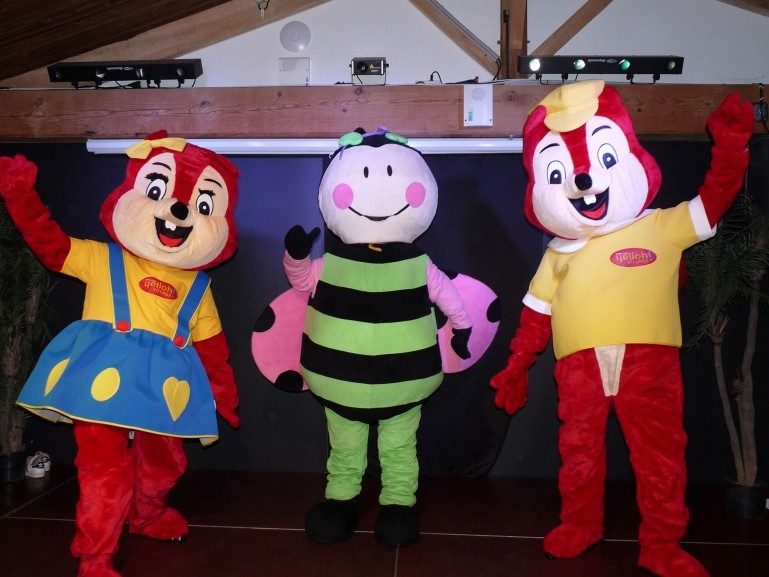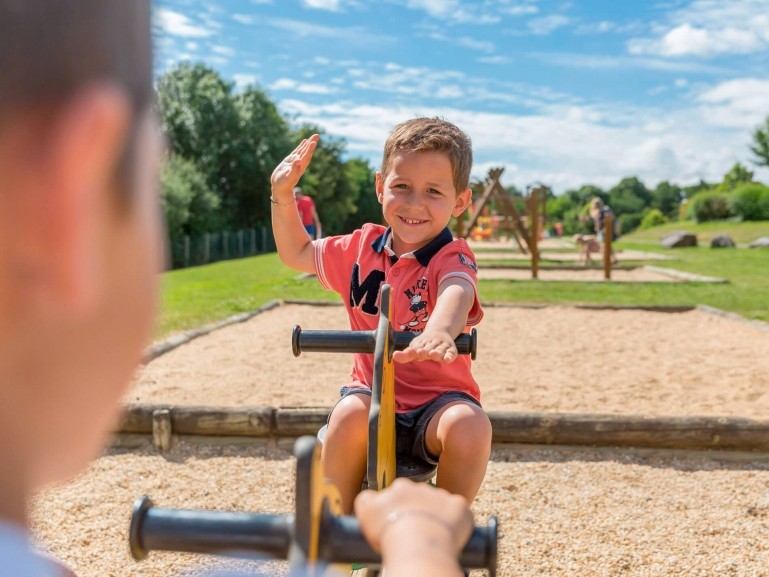 A campsite that's suited to kids
Children take centre stage here! While they are here, with entertainment clubs and facilities that are suited to their needs, they'll be in just the right place at the camping Le Pin Parasol! Head for our big playground with zipwires, pedal go-karts, climbing wall, spider's web, slides, balance apparatus, all sorts of cabins and bouncy castles! Your children will just love having a great time outside here!
Kids' Clubs opening times
Kids' clubs are open throughout the season.
Low season:
10.30am to 12.30pm, 6 days a week
 High season:
10.30am to 12.30pm and 3.30pm to 5pm, 6 days a week  + once a week open all day from 10am to 4pm!
Martin's day, 11 years
10 am
I slowly wake up. This morning, breakfast is already ready on the terrace of our cottage. Dad, mum and my brother are already up and talking about what we're going to do today.
11 am
This morning, we're all going to the beach, at Les Sables d'Olonne. I love messing around in the waves and building sandcastles with my brother!
1 pm
We've found a little restaurant not far from the beach, where we can try some local dishes. We ordered a big plate of shellfish and Vendée brioche.
3 pm
Time to get back to the campsite! This afternoon, the organisers have put together a big treasure hunt inside the campsite for all the club kids!  And at 7pm there's the mini disco!
9 pm
This evening, a night-time pétanque competition is taking place, which'll be great! I've registered for it with dad, mum and my brother. Apparently there's a cabaret evening tomorrow!
×