Children at the Yelloh! Village Le Domaine de Louvarel
Children take centre stage with this campsite! The Yelloh! Village Le Domaine de Louvarel has thought of everything for them, with games areas, entertainment clubs (during high season) and more. Camping holidays with the family will take on a whole new flavour! 
Club Kids: 5-7 years
High season
Activities for youngsters, so they enjoy a dream holiday too!
zipline
rope games
slides
swings
Club Juniors: 8-12 years
High season
The camping Le Domaine de Louvarel has sports and recreational activities available for your children
zipline
rope games
table tennis tables
trampoline
swings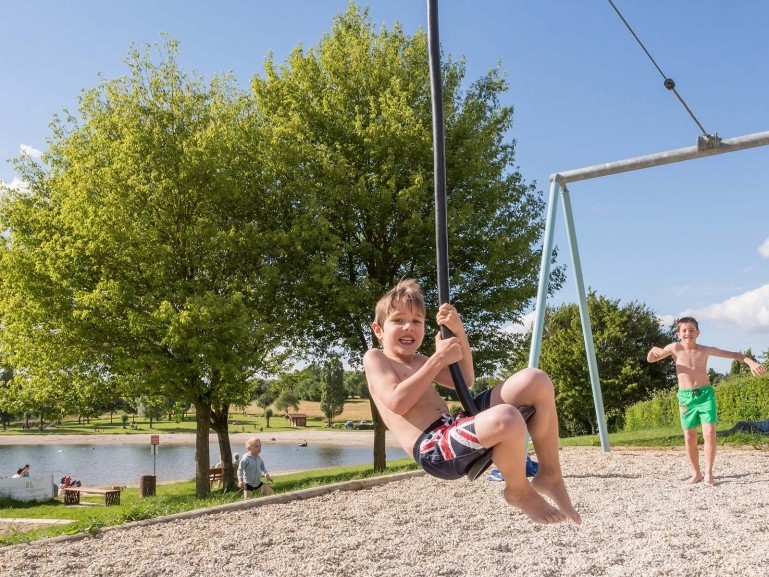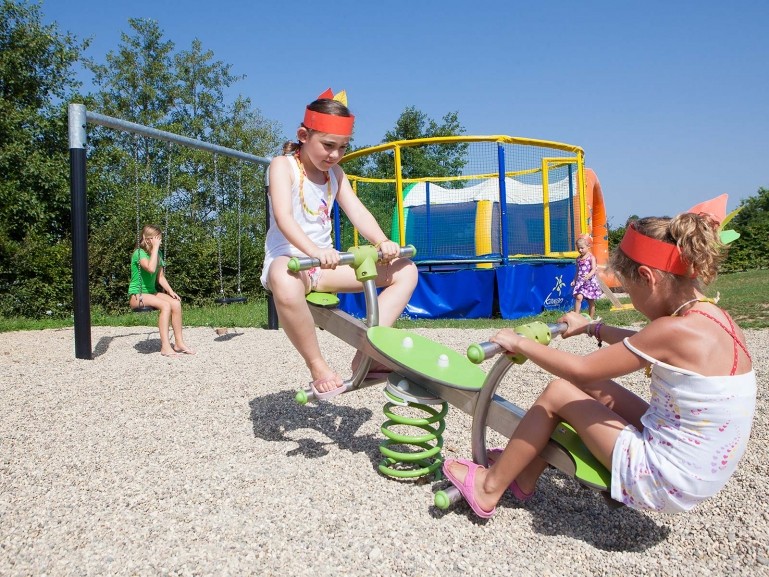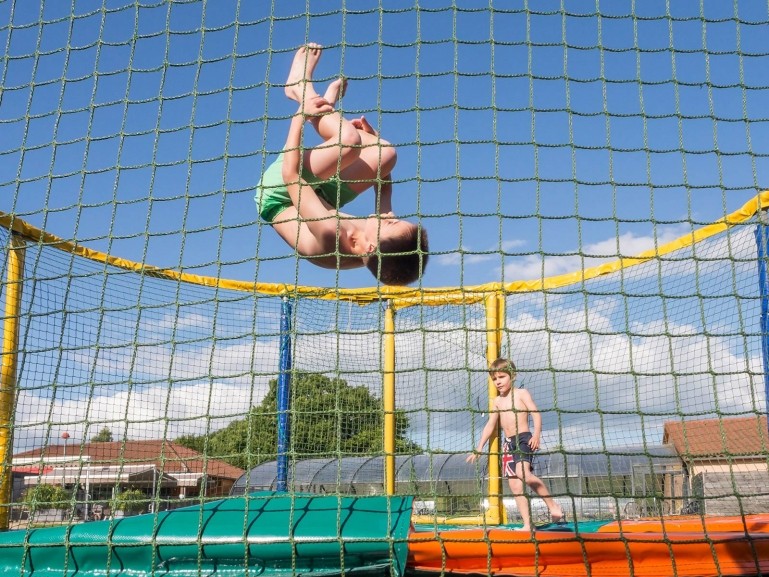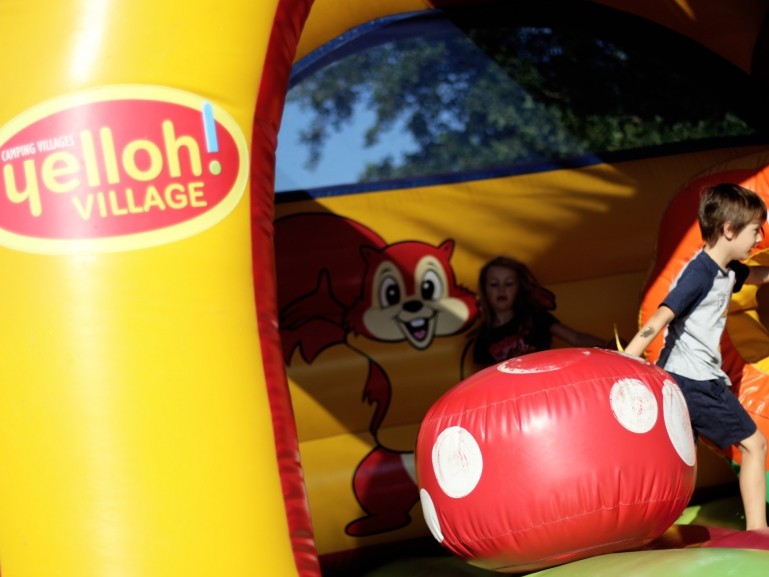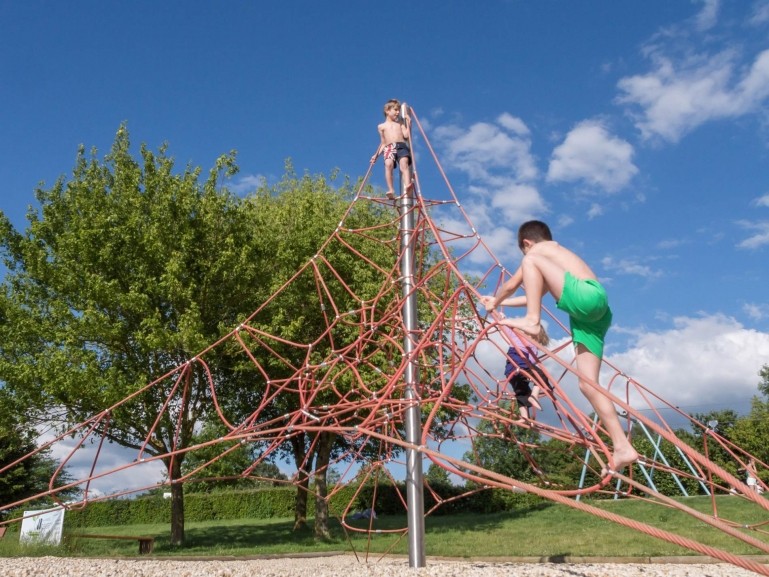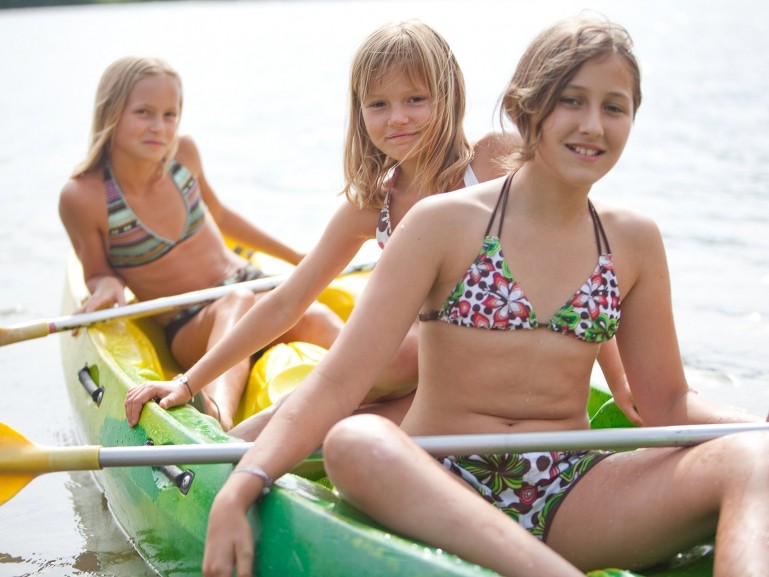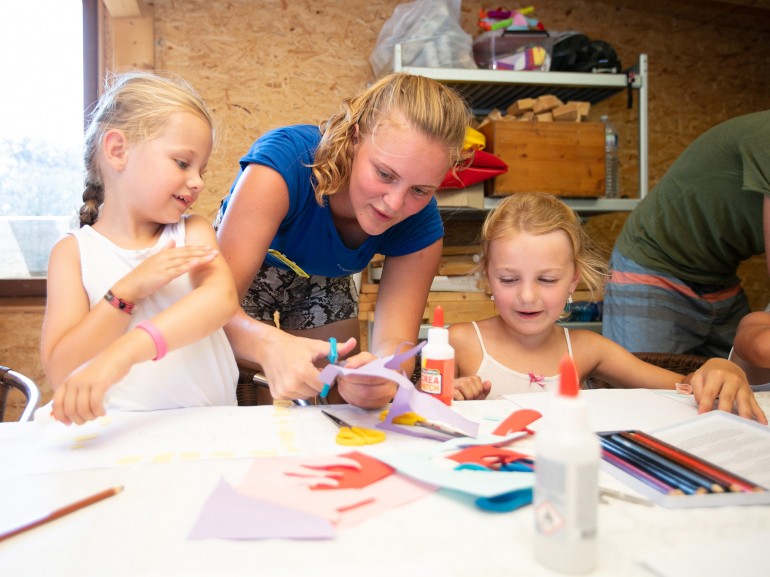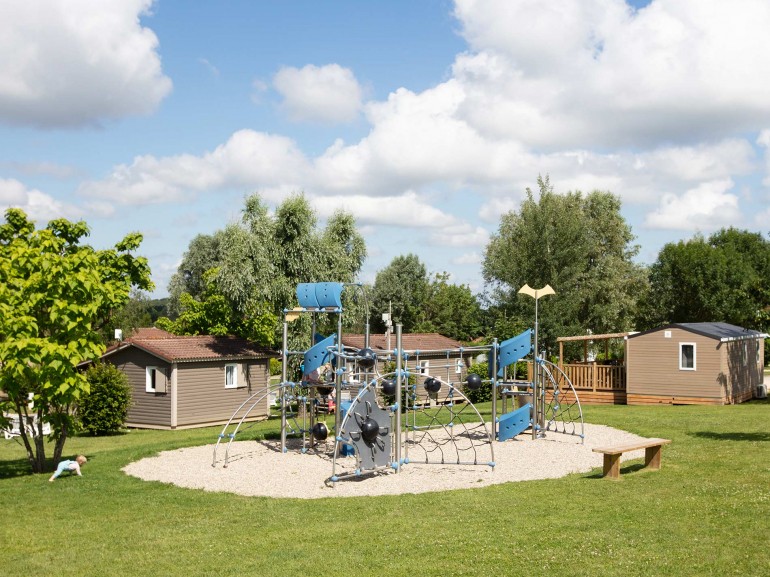 A perfect holiday location for children
There's good reason for the fact that kids love this campsite! They'll find all sorts of games that are just for them! Slide, swings, table tennis table, beach volleyball court and more. There'll be something for children of all ages!
Entertainment clubs in high season
During the months of July and August, the campsite teams will set up entertainment clubs for children. With a dynamic and professional team to help them, they'll be able to enjoy sports challenges, big outdoor games and handicraft activities.
Once a week, children will also be able to build a wooden cabin! Kids of all ages will love it!
Kids' Clubs opening times
Kids' Clubs are only open in July/August.
Chloé's day, 10 years old
8 am
This morning, I'm getting up early to make the most of the day! It's really great to wake up in the middle of the countryside!
11 am
Off to the beach! We'll be splashing around in the lake, then going for a walk on a pretty little hiking trail before lunch.
2 pm
This afternoon we're going to build a wooden cabin with my friends from the kids' club, and I can't wait!
8 pm
We're all sitting down to eat, and this evening we're at the lakeside restaurant! After we've eaten, we're going to see a concert put on by the campsite. Apparently there's going to be a show tomorrow evening that's been organised by the entertainment clubs!
×