Holidays at the Campoloro: a children's paradise
Since holidays in Corsica mean happiness for the whole family, our campsite has facilities and entertainment in high season for your children. There are a play area and kids' centre for the youngest campers, and sports tournaments and theme-based evenings for older children. 
Club Kids: 5-7 years
High season
To make your children's holiday even more fantastic, the campsite offers them special activities in July and August.
handicrafts workshop
fun and artistic activities
painting
colouring
outdoor games
face painting
shows
Club Juniors: 8-12 years
High season
What better than your kids having their own space? They can discover a wide range of activities in high season.
handicrafts workshop
fun and artistic activities
painting
colouring
outdoor games
face painting
shows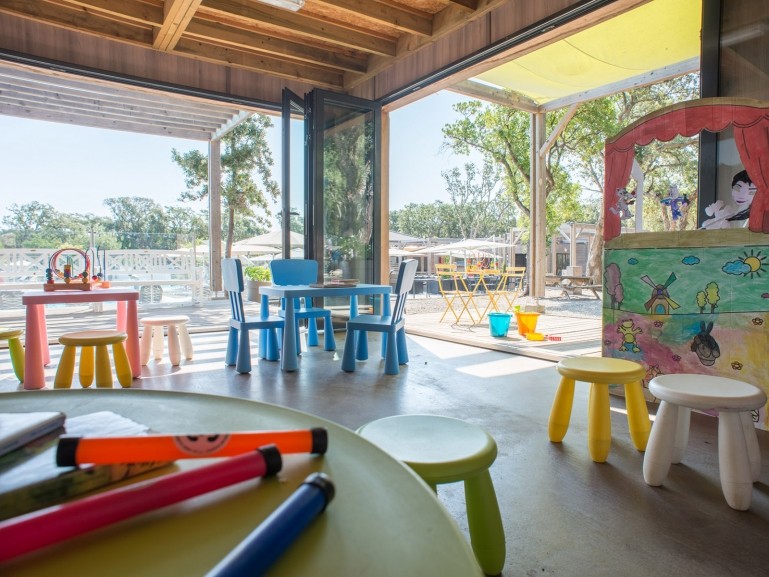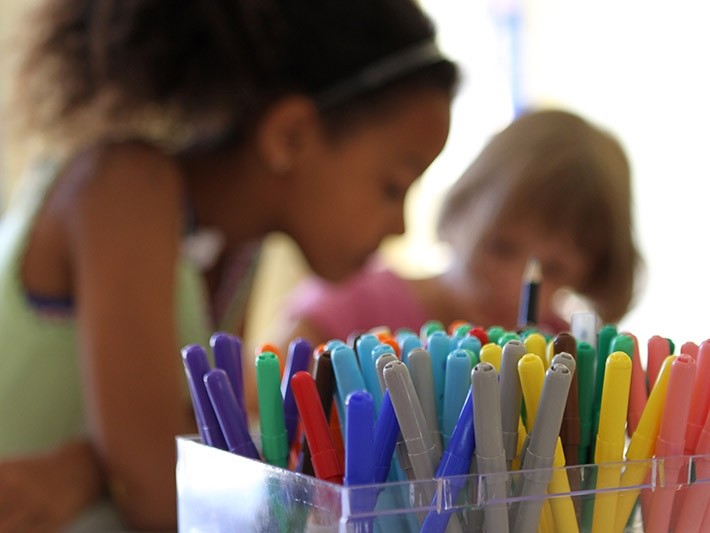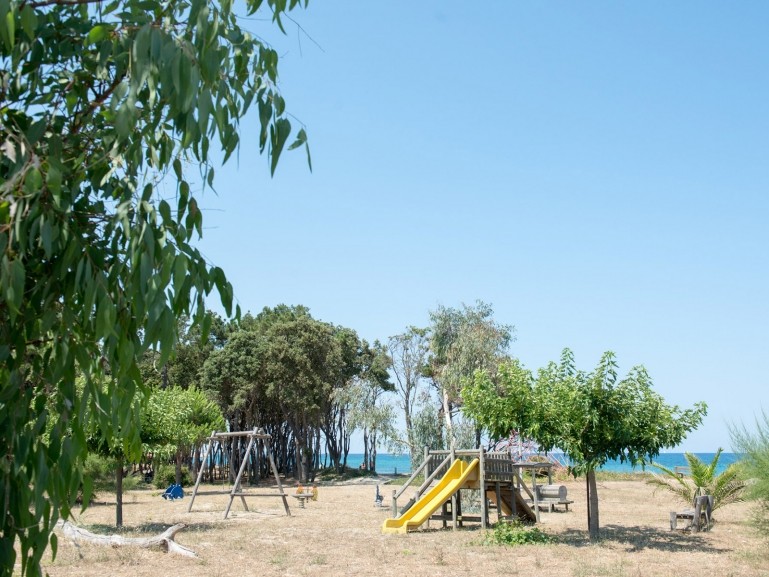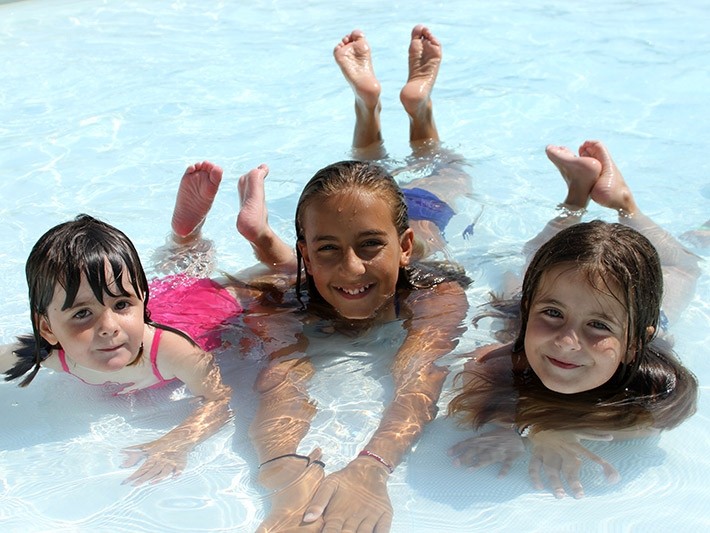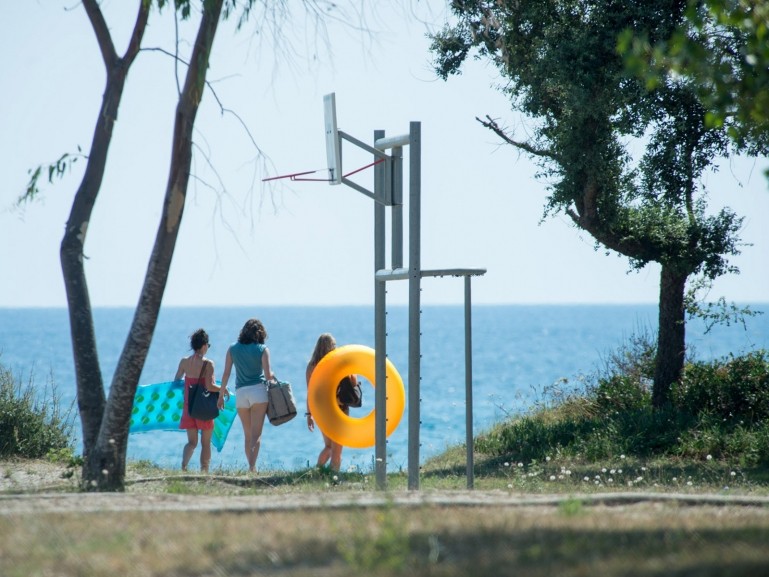 For younger children
Children under the age of 12 will be able to burn off their energy and have fun in our games area with wooden toys (swings, little train, slides etc.). And for the very little ones, there is a children's area available for them during the afternoon in summer for hours of fun and activities! 
For your teenage children
Your teenage children won't get bored at the camping Le Campoloro, with pétanque areas, volleyball areas and swimming pools for them to get together in tranquillity. And in evenings during July and August, there are DJ evenings which younger holidaymakers will love*.
* evenings until midnight
Kids' Clubs opening times
Kids' Clubs are only open in July/August.
Kids' and Juniors' Clubs: open 4 times a week (see entertainment board on site) 
Lise's day, 10 years old
10am
We're off to the swimming pool! It's a really lovely blue colour and there are loads of deckchairs. Mum is going to lie on one to read her favourite magazine while dad teaches me to swim. And I've done it!
2pm
We've just left the restaurant which is on the beach, with "our feet in the water" as my parents would say! We all ordered pizza and it was delicious!
3pm
I'm going back to the children's area while mum and dad get ready for our next trip. We're going to play some outdoor games, and I can't wait to see my friends in the campsite!
7pm
We've just got back from our trip, and we visited some mountain villages which I really liked. Now we just have to wait for the show this evening. Apparently it's going to be a special "Corsican song" evening.
10pm
So a great day's come to an end! Tomorrow, we're going to swim in a natural swimming pool. I can't wait to tell my friends all about it! Holidays in Corsica are really great!
×