Free cancellation right up until D-2 before arrival for a selection of accommodation options! ─ Find out more
Camping for children and teenagers: L'Etoile Des Neiges
At Yelloh! Village L'Etoile des Neiges, kids reign supreme! Take advantage of your holiday to take them hiking and explore the beautiful mountains. In winter, they'll have a myriad of activities available, including skiing, sledging, ice skating and nature trails! 
Club Kids: 5-7 years
Throughout the season
Thanks to the Kids Club and its entertainment staff, camping holidays will be a real paradise for children!
treasure hunt
nature activities
dancing
show rehearsal
mini disco
Club Juniors: 8-12 years
Throughout the season
The Juniors Club: what more could your children want to make the most of their holiday?
shows
nature activities: teepee construction
outdoor games
treasure hunt
dancing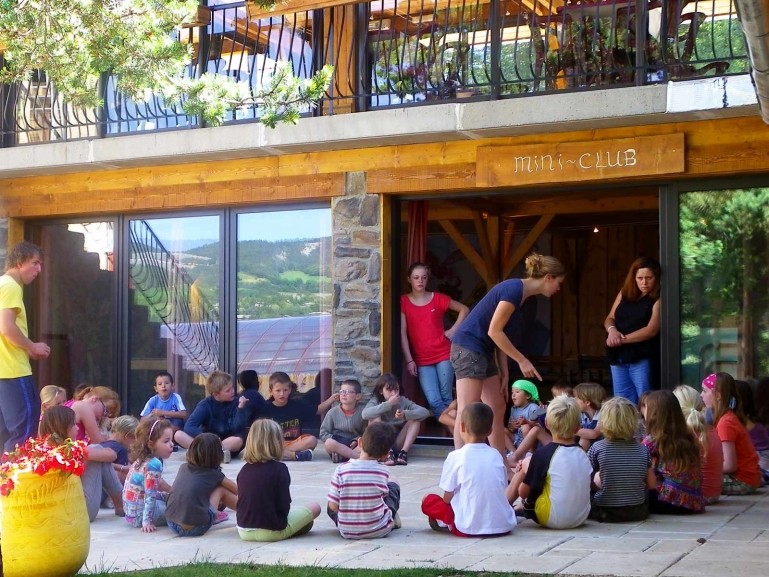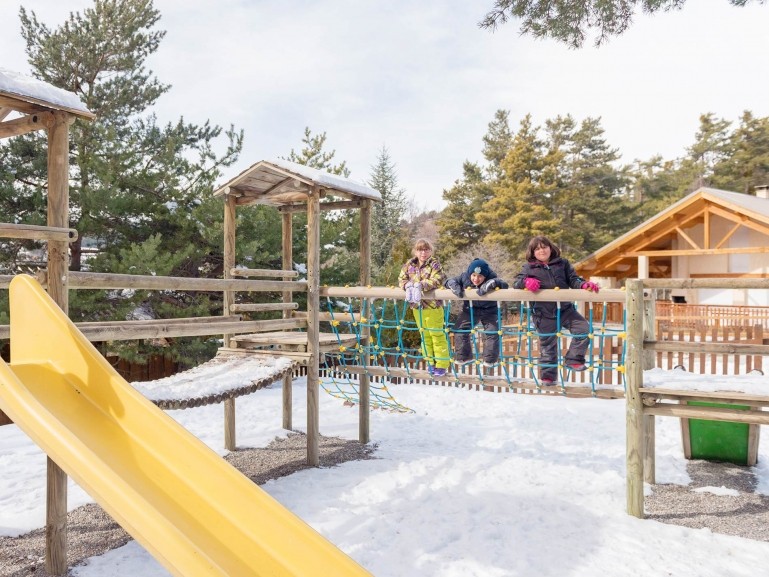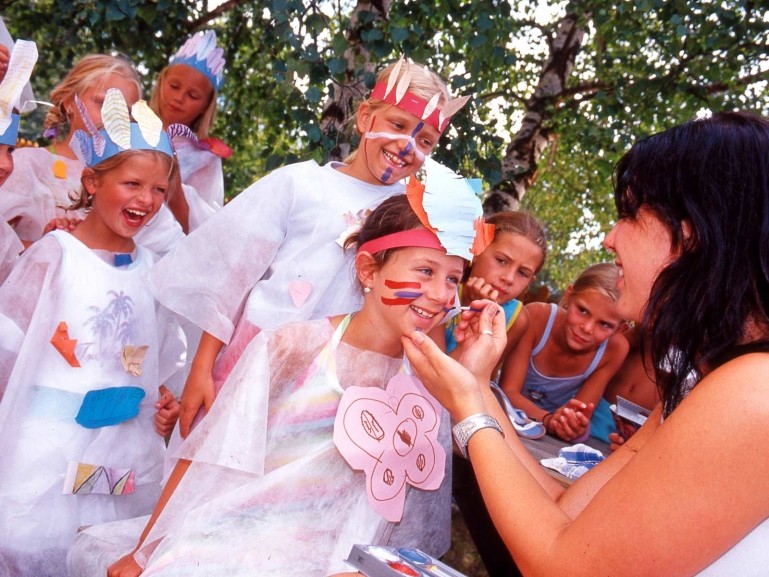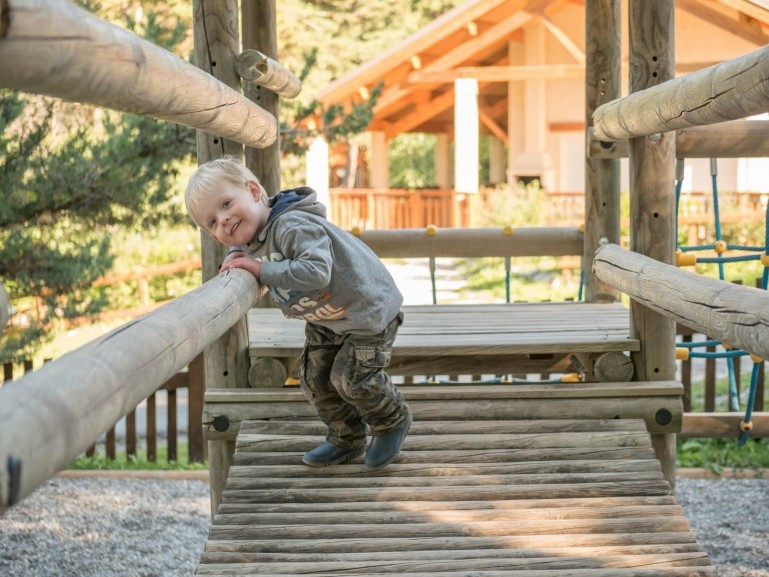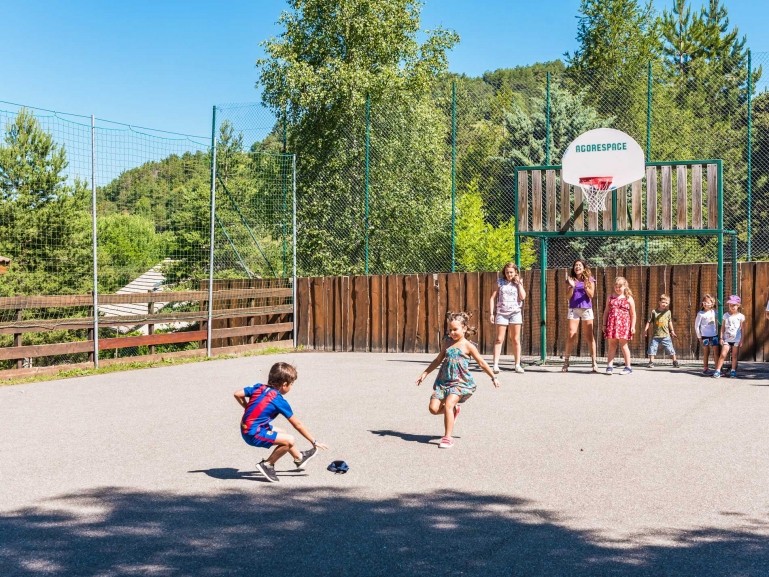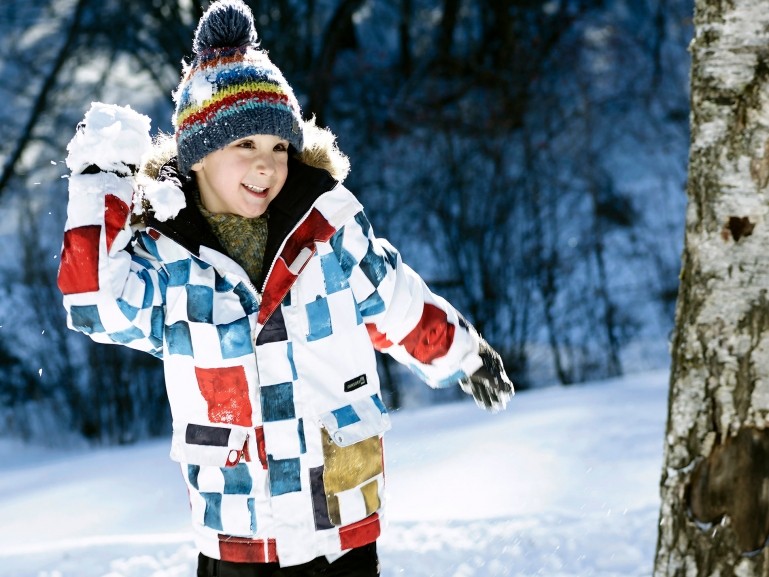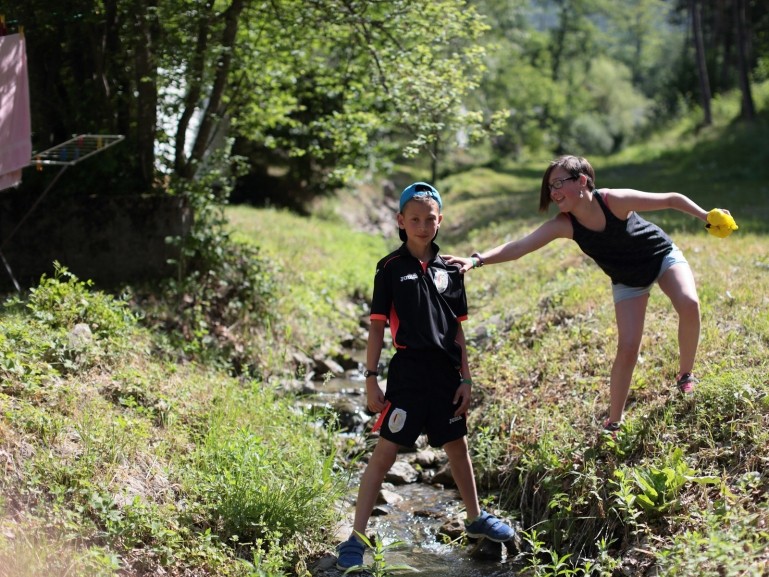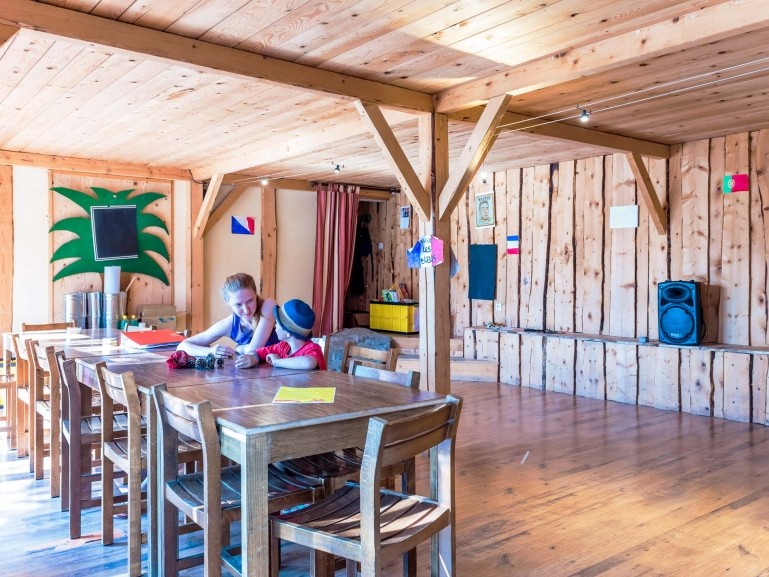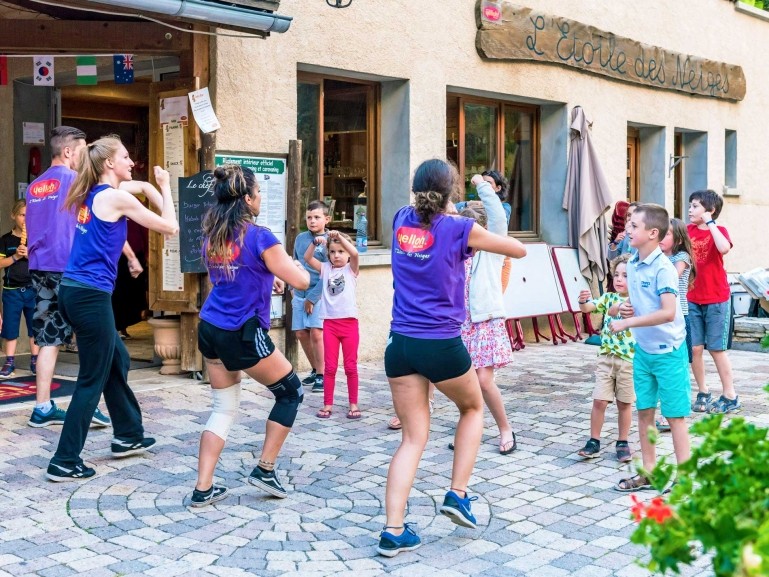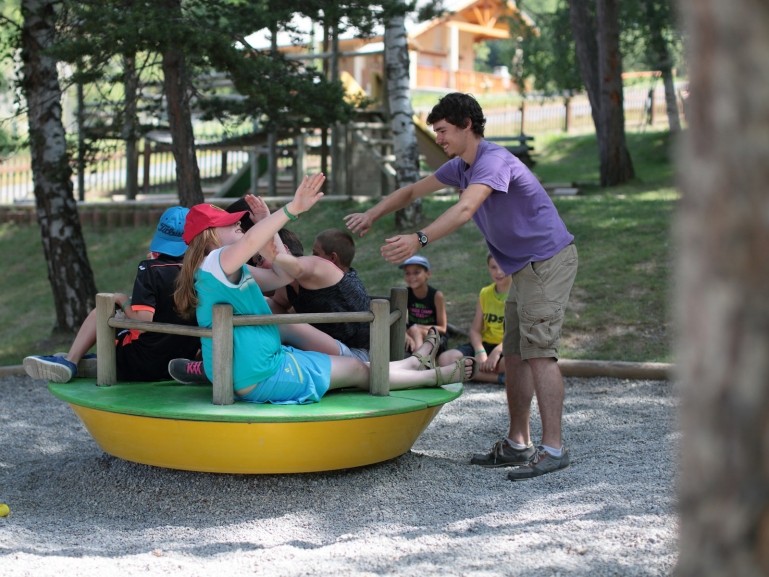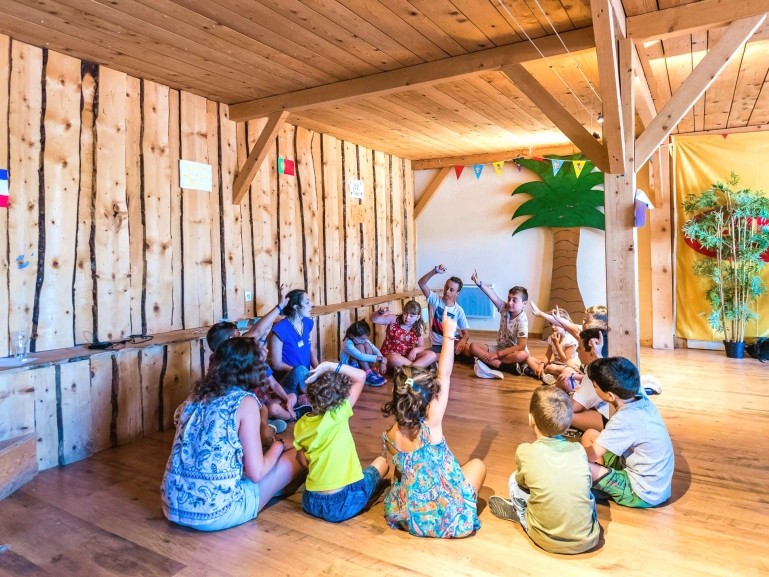 5/7 and 8/12
Outdoor activities: cabin building, various workshops, painting, sporting activities, dancing, preparing shows, mini disco. Devise and bring your own fancy dress for the parade with the mascot. 
Winter - special prices for ski-lifts, skating rink, hire of ski equipment, and special offers for families, free for children under 5. Wildlife parks nearby: reindeer and bison breeding, marmot mountain wildlife park (La Montagne aux Marmottes), alpaca breeding.
Dedicated to kids
As far as you're concerned, the best holidays are those that keep your children occupied! L'Etoile des Neiges allows them a great deal of freedom, and they soon find their way around. They'll get together five days a week at the mini club, which is the venue for sharing plenty of games and some terrific times!
Once a week, a whole day is organised for your children at the campsite. Perfect for allowing you a little time to yourself. Depending on periods and numbers of children, the mini-club programme may be reduced. Accompanied by their parents, children can access a theme-based pathway which focuses on marmots, and which is located at the top of the chairlift.
For babies and toddlers
Children aged 3 months and up can be dropped off at the crèche and daycare centre (booking required) which lies 0.2 km away in Montclar, where children take centre stage!
At L'Etoile des Neiges they have their own special showers and baths.
You can borrow folding beds, high chairs and guard rails (please book as supplies are limited).
Mini-club for 5 to 12 year-olds
At L'Etoile des Neiges, the countryside is a way of life. We provide your children with activities enabling them to explore our environment: a park with goats, donkey, etc., constructing tepees and outdoor games in the large play area that is reserved for them.
Treasure hunts, sports contests, fairs, family discovery rally...
The events hall is for the children too
There is always something going on: workshops, rehearsals for shows, mini-disco, etc.
The playground area
Big wooden play equipment awaits them in a shady, grassy area. A Tourniquet, horse on a spring, slide, rope bridge, swings etc.
And sports, too!
A multi-sports area with football, basketball, roller-skating, table tennis and pétanque, where they can learn team spirit and make friends.
A covered leisure pool with a depth of 30 to 120 cm has been created especially for them.
For teenagers
Activities that are free as well as ones for which a charge applies are arranged from the campsite, including rafting, adventure tree-climbing and camping beneath the stars.
Kids' Clubs opening times
Kids' clubs are open throughout the season:
Low season : 10am to midday, 5 days a week
High season : 10am to midday and 3pm to 5pm, 5 days a week
Opening times may differ in winter.
Cynthia's day, 9 years old
10am
There's nothing better than waking up in the middle of the mountains surrounded by nature! Breakfast is already waiting for me on the terrace and the bread is still warm!
11am
Today, we're going to try out grass scooters. We take the ski lift up the mountain and come back down on an all-terrain scooter!
3pm
This afternoon, the entertainment team is taking us to build teepees in the woods. I love it! Back at the campsite, I head to the swimming pool.
8pm
At dinner, with mum and dad, we plan what we are going to do tomorrow. Mountain biking? Via Ferrata? A walk? It's going to be a busy day.
×