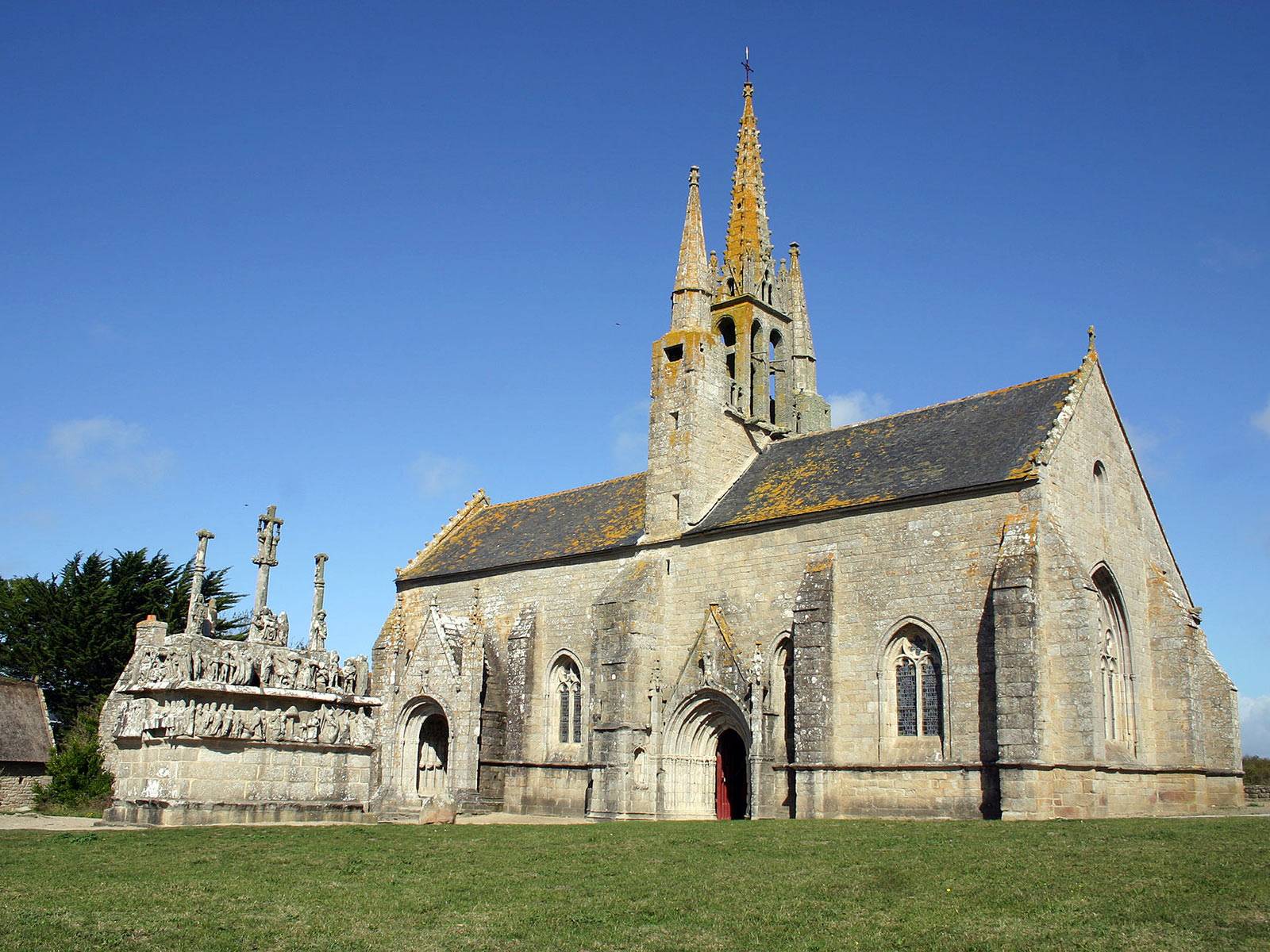 Camping "Calvaire de Tronoën"
This is one of the largest, oldest and most impressive calvaries in Brittany: the "Calvaire de Tronoën" certainly won't leave you unmoved! Come and let this monumental granite sculpture reveal its secrets to you!
Camping holidays "Calvaire de Tronoën"
This fabulous  calvary has been drawing visitors since the 15th century. Positioned on an imposing granite plinth, it depicts various stone sculptures representing episodes from the Gospel.
Calvaries, which are stone sculptures found next to roads, often forming crosses or scenes from the Bible, are an important aspect of the Breton heritage and the traditions of this region. When you visit the "Calvaire de Tronoën", you'll be able to see what is often deemed the oldest of its kind in Brittany!
When built it would have been colourful, but these days it has the lovely natural colours of silvery granite. As so many visitors have done before you, come and have a look at its delightful features! 
Calvaire de Tronoën
Tronoën,
29120 Saint-Jean-Trolimon
Other availability
Campsites closed during this period
×