Holiday club for children and teenagers, Les Grands Pins camping
At Yelloh! Village Les Grands Pins, your children will be delighted: free kids' mini-clubs, coordinated by cheerful, energetic, trilingual activity organisers, games equipment and the chance to try a new activity or go exploring in a safe, secure environment. Youngsters of all ages will find an activity that suits them and make some new friends. 
Special Babies : 0-4 years
Throughout the season
There is an activity park especially for younger children supervised by their parents. Young children love camping holidays!
73 m² covered park
early-learning and discovery games, 2 levels
Club Kids: 5-7 years
Throughout the season
To ensure that your children have a holiday packed with fun and discovery, the Kids Club offers them an extensive range of activities:
craft workshops
board games and outdoor games
bouncy castle
fancy dress
face painting
mini disco with Yellito
organisation of shows
sports contests
Club Juniors: 8-12 years
Throughout the season
Discovery of new activities, new friends, artistic talents, brand-new sports… so many reasons to join the Juniors Club!
craft workshops
board games
mini sporting tournaments
bouncy castle games
treasure hunt
rally
organisation of shows
mini disco with Yellito
sports contests
Club Teens: 13-17 years
High season
To make sure their holiday is a truly unforgettable one, teenagers also have their own club (open in July and August) where they can get together, chat and have fun with all sorts of activities to choose from! At the Yelloh! Village les Grands Pins, we don't make you do anything, we just make suggestions! This is how we do things with children aged 13 to 17. 
sporting tournaments
olympiad
skate park
multi-use games area
games
shows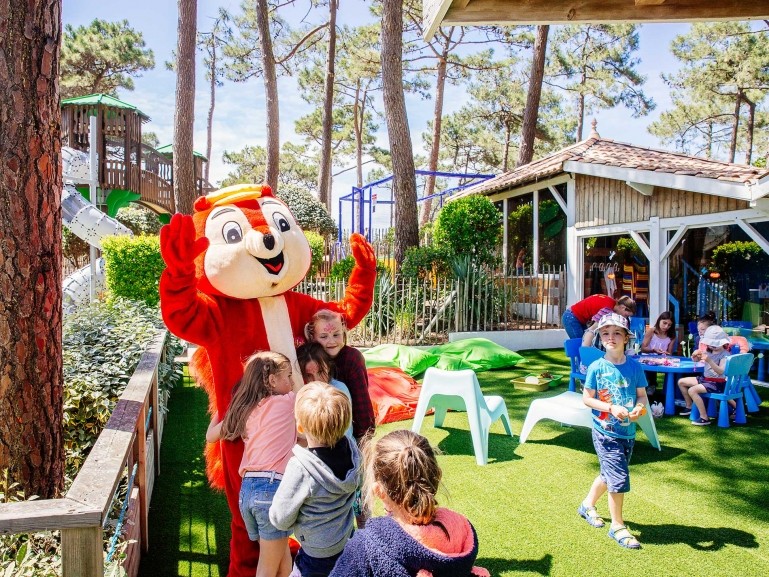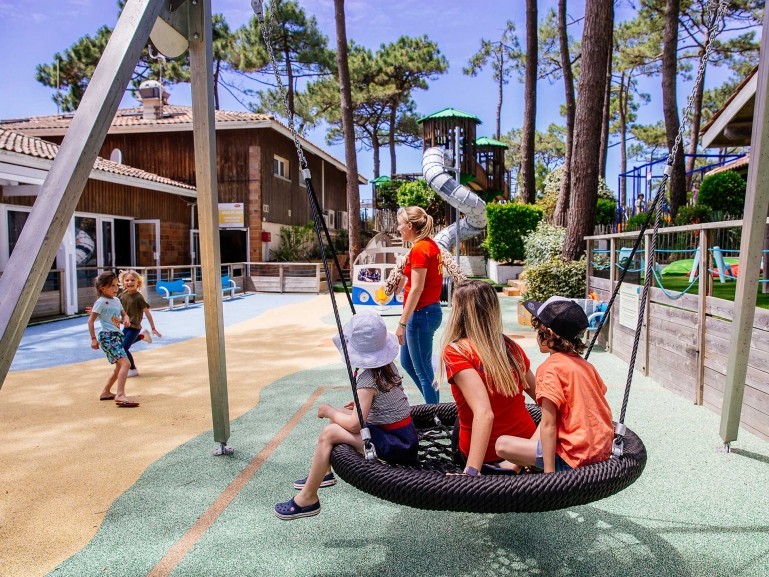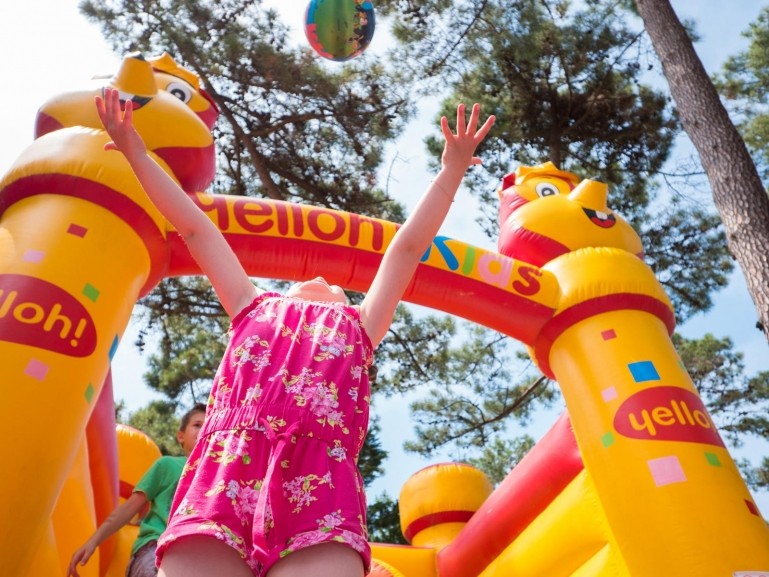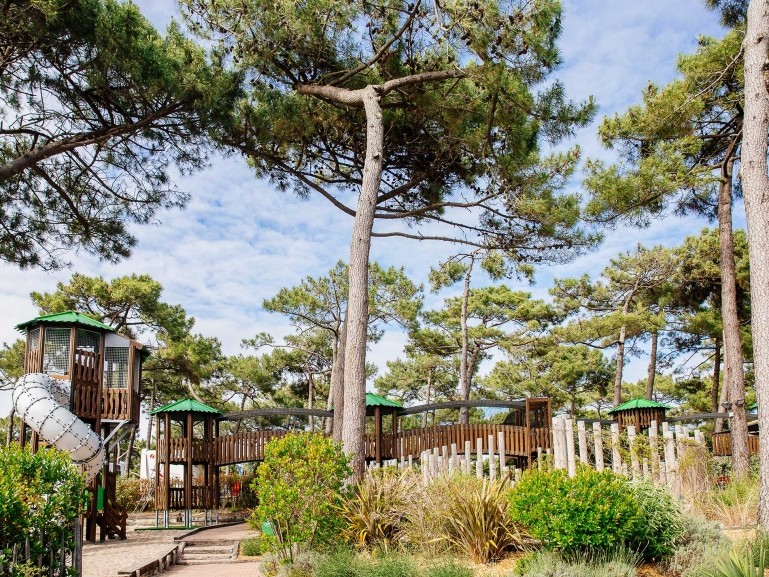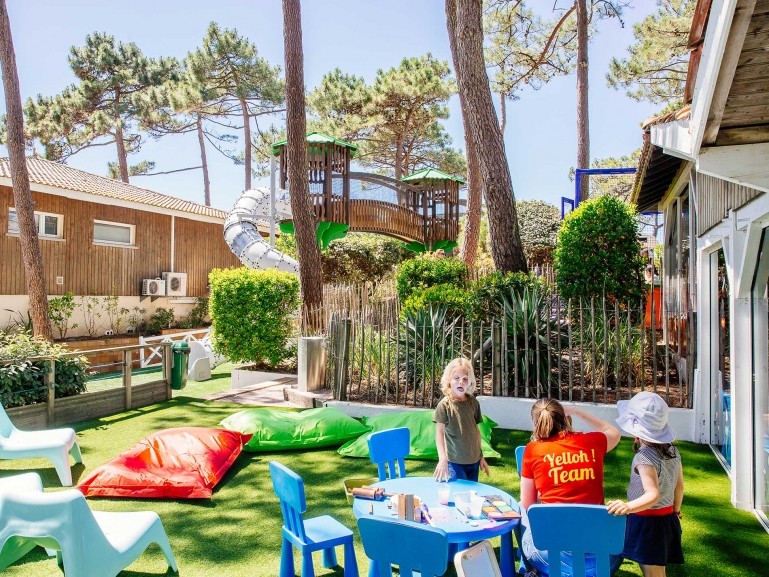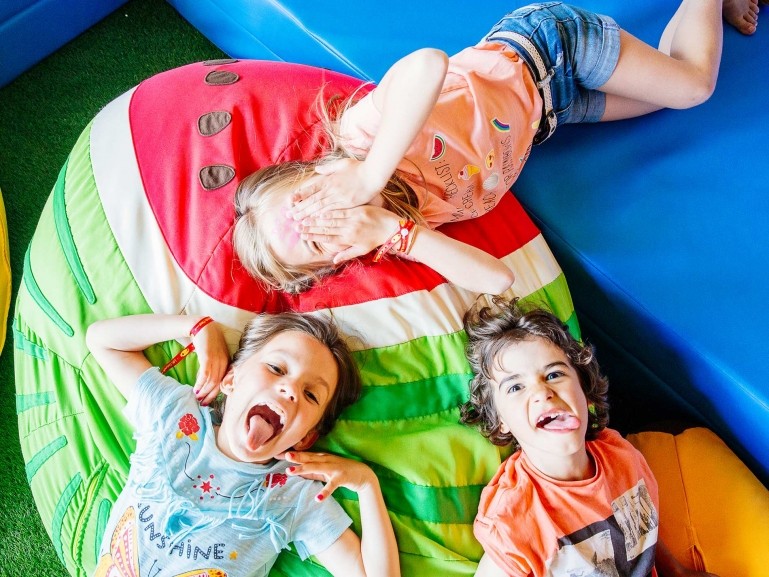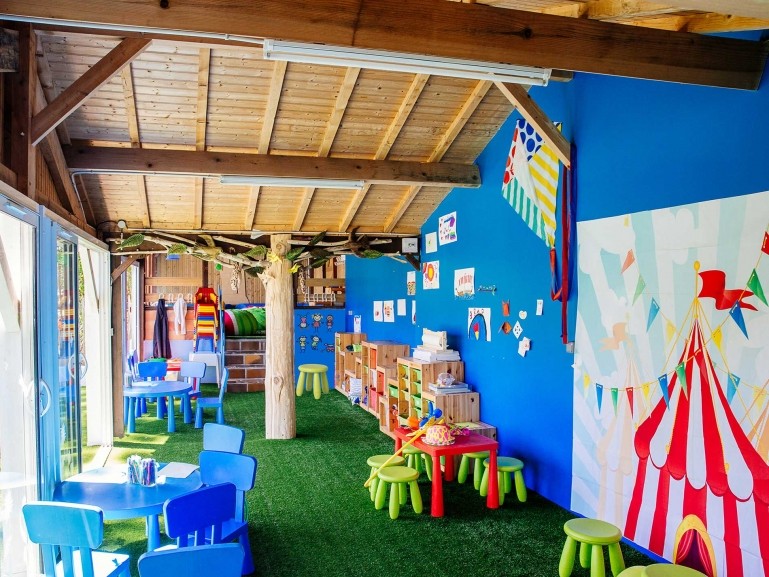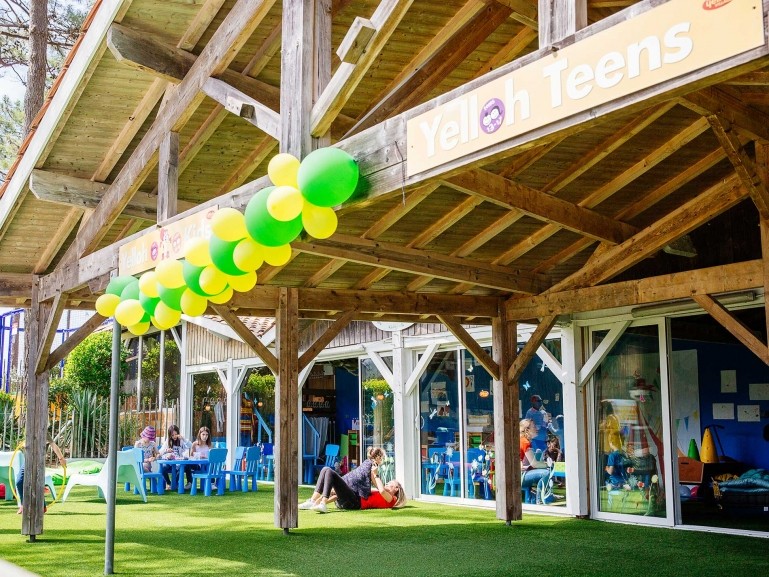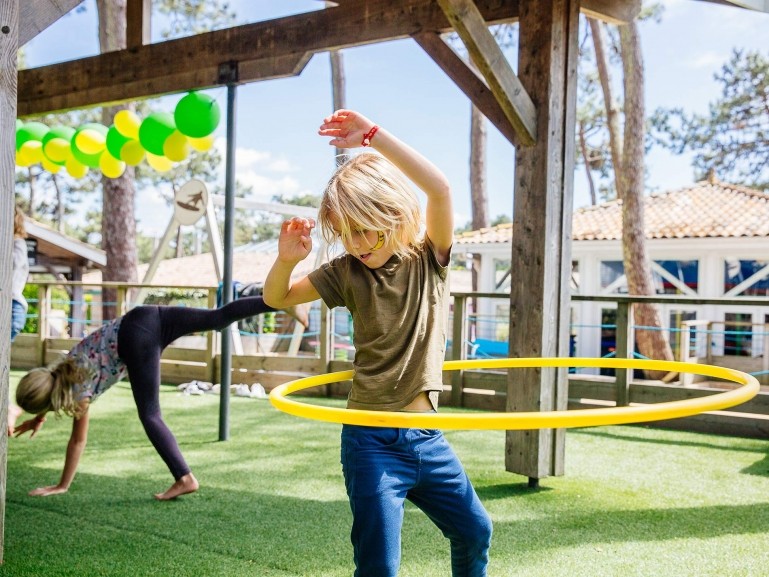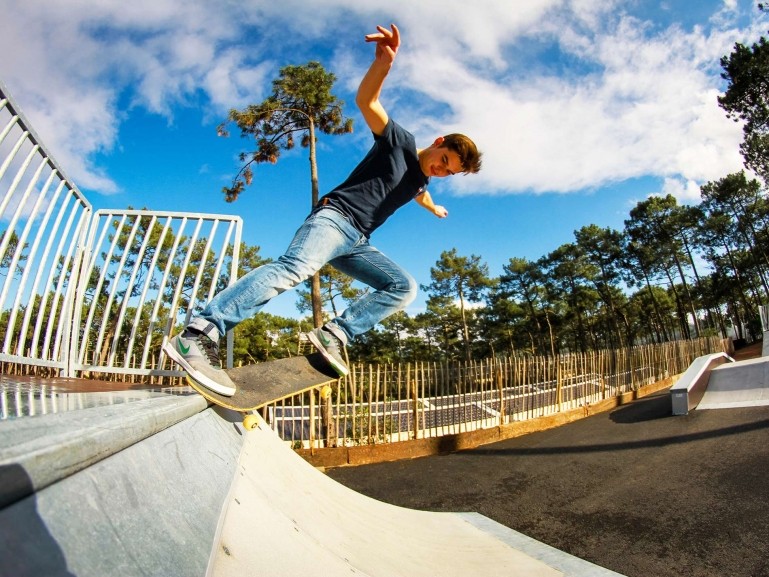 Video Children and Teenagers
Yelloh! Village Club
Supervised by dynamic organisers, our free clubs are full of surprises. They have activities suitable for different age groups available from the date the campsite opens, including handicraft and creative leisure activities, outdoor games, treasure hunts, Olympiads, a bouncy castle and playgrounds, where your children will have a fantastic time. This will also be an opportunity to make friends with others from all over Europe! And at the end of the day, it's time for the mini disco with Yellito. On Friday evenings during July and August, it's the Kid's Show, where all the children get together on stage to show off their singing and dancing talents! 
Play structures for having fun
Youngsters, meanwhile, can come and use the covered 73 m² Kids' Park on 2 levels, with a maze, slide, punchballs, foam waves and more!
Looking for a place where your kids can play and have fun in total safety? One of our two playgrounds is here for them to use (1 to 12 year olds), plus the trampoline and bouncy castle. 
Our "La Baïne" aquatic area with outdoor covered and heated pools is specially designed for children, as is the water playground. The older children will enjoy the slides, the multilane waterslide, the multisports field or the skate park.
Discover new thrills
Les Grands Pins Yelloh! Village offers numerous activities for young children on the premises or nearby. You can hire bikes, watch them learning to surf from the age of 7, take the family out canoeing or on a catamaran (from 4 years), or trying their hand at golf... Why not take this opportunity to let them discover new thrills?
Kids' Clubs opening times
Kids' Club: ages 5/7 and 8/12: Sunday to Friday: 10am – 12pm / 3pm – 5pm, throughout the season.
Teens' Club: ages 13/17: Sunday AM to Friday: 11am – 12pm / 5pm – 7pm, only in July-August.
Juliette's day, 9 years old
8am
Another sunny day of our holidays begins and it's my turn to cycle to the campsite supermarket to fetch croissants and fresh bread.
10am
It's time for the mini club. Great, today is Olympiad day. I'll be competing against my new friends!
3pm
My brother joins his friends at the Teens Club for a beach volleyball tournament, while I get swept along by the currents at the water park with my parents.
7pm
After my shower, I get to the stage just in time to enjoy the junior disco, while my parents have a drink on the terrace of the Surfer's Bar.
9pm
The whole family watches the sun go down over the sea from the terrace of "Les Fils à Maman" the campsite's restaurant before taking part in the karaoke. My brother decides to meet his friends for a game of pool instead.
11pm
I fall asleep thinking about tomorrow: I'm going to spend the whole day with my friends at the mini club rehearsing for the Kids' Show!
×