Le Brasilia holiday camping: children and teenagers
Set in the heart of a small, green natural park, the Yelloh! Village Le Brasilia children's club is secure and your children can enjoy themselves in complete safety. Everything to give the broadest smiles and memories of a good holiday. Your little ones and your teenagers blossom freely.
Club Kids: 5-7 years
Throughout the season
With the Kids Club, a full programme of activities and events has been organised for your children while they are on holiday...
painting
jewellery making workshop
face painting
bingo
treasure hunt
participation in mini shows
Club Juniors: 8-12 years
Throughout the season
The campsite knows how important your children are: the Juniors Club is proof of this. With its dedicated entertainment staff, it is a kids' paradise!
face painting
jewellery making workshop
participation in the mini show
bouncy game
sports contests
organisation of shows
Club Teens: 13-17 years
High season
Discoveries, new friends, sports, special evenings… The Teens Club has everything teenagers want for their dream holiday.
sporting activities: table tennis, football, hockey, basketball, fishing
hip-hop lessons
disco (over 15s, July and August, 10 pm to 1:30 am)
Zumba
video filming
laser game, bubble bump
hoverboard, climbing wall
fluo night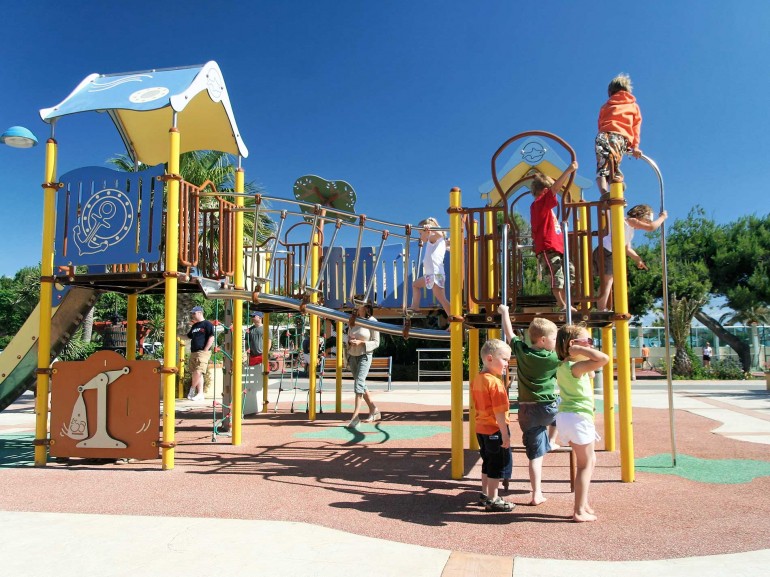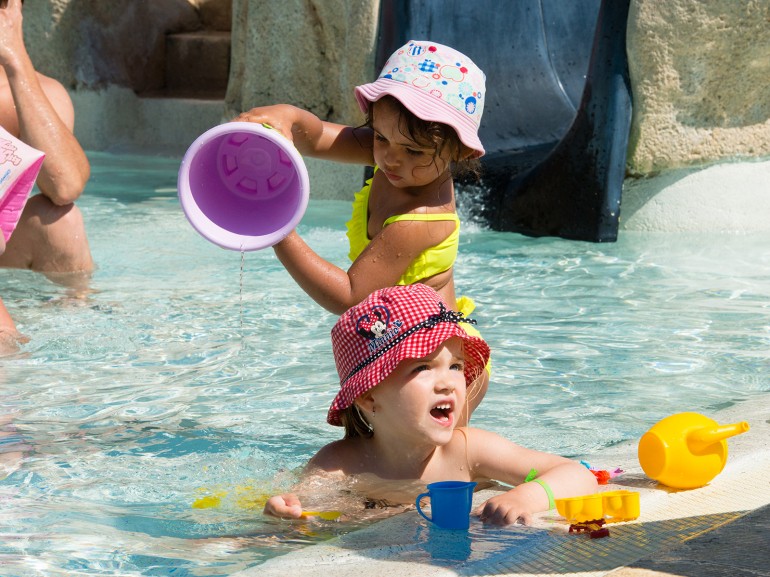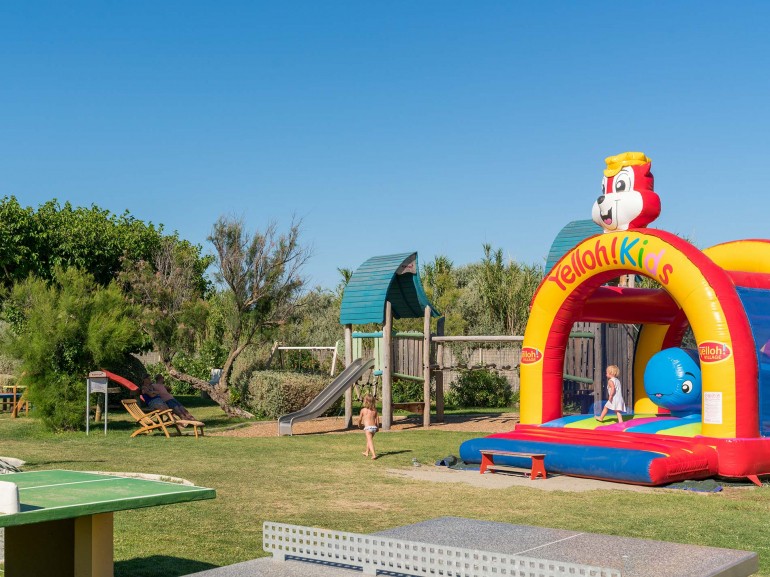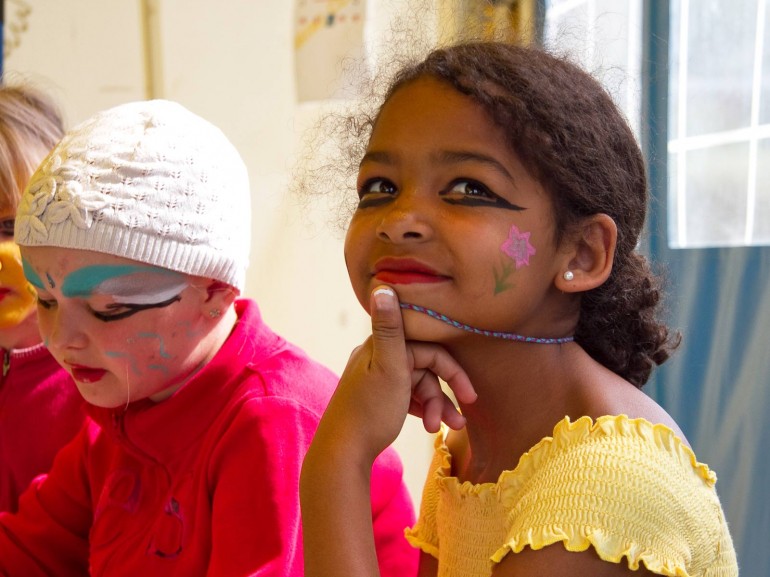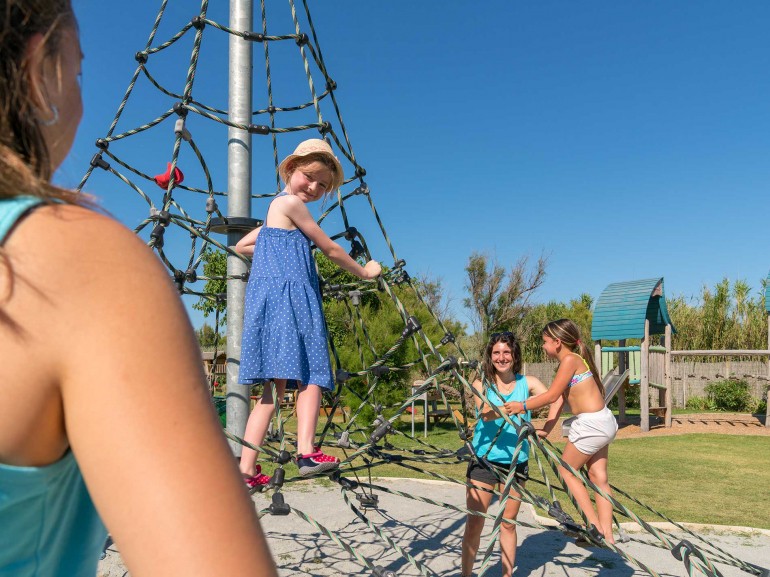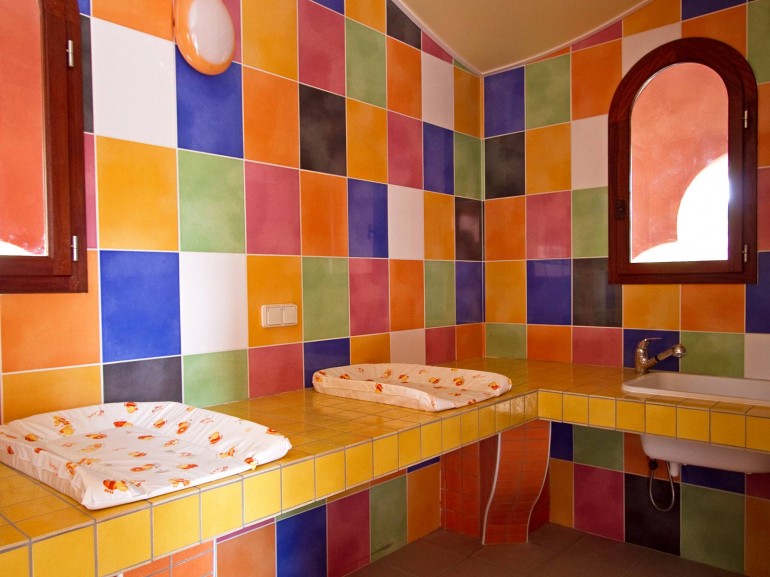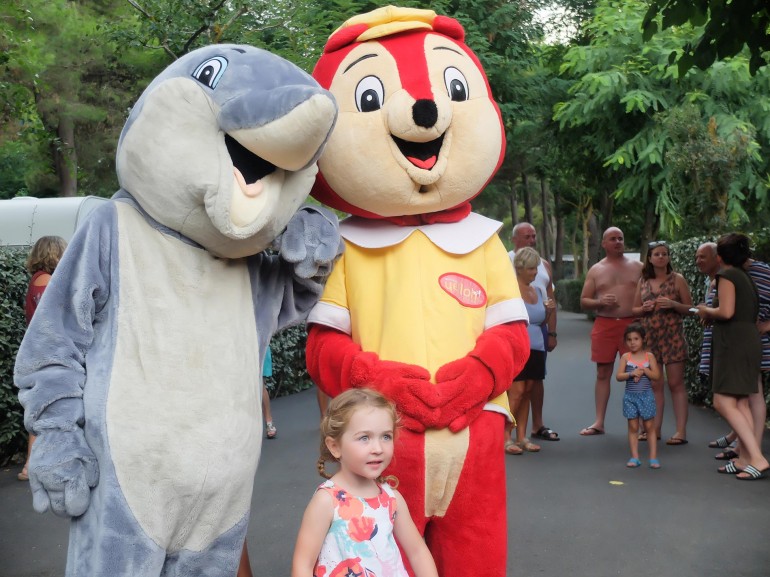 A lot of fun for children
Our trilingual organisers dream up daily programmes which will delight them. Children of all nationalities will be getting together at the "Club Brazy": a whole world of games, perfect for freeing their imaginations and desires.
The Mini-Show
In the evening, a date not to be missed: the Mini-Show where all the children go up on stage to show you their singing and dancing talents.
For the over-15s
The magical place at Le Brasilia is the "Brasil Club". Our discotheque welcomes them from 10 pm to 1:30 am (July-August).
Nearby
Nearby, you will find these amusement parks: Aqualand at St. Cyprien and the forest adventure park at Argelès-sur-mer.
Kids' Clubs opening times
Kids' clubs are open throughout the season:
Kids' Club and Juniors' Club: 10 am to midday and 4 pm to 6 pm
Teens' Club: the afternoon, 6 days a week (only in July/August)
Marianne's day, 13 years old
10am
It's time to get up! Yesterday evening, there was a disco and I went to bed late... With my brother and parents, we talk about our plans for the day.
12pm
Stand-up paddleboarding was great! This morning, we all went to the beach for a beginner's lesson in this new sport full of laughter and splashes!
2pm
My parents are going to visit the Banyuls vineyards while I have a hip-hop lesson organised by the Yelloh! Teens club entertainment team.
7pm
Perpignan? Collioure fishing port? We have plenty of ideas for tomorrow… Meanwhile, this evening, there is a magic show at the campsite square.
×