Children at the Yelloh! Village Gavina
The camping Gavina is a paradise for children and teenagers, with special clubs for all age groups, featuring all sorts of varied activities! Perfect for enjoying a truly unforgettable holiday and making loads of new friends! 
Club Kids: 5-7 years
Throughout the season
At the kids' club, your children won't get at all bored, with all sorts of handicraft and fun activities available throughout the day.
Handicrafts
Twister
Indoor games
Outdoor games etc.
Club Juniors: 8-12 years
Throughout the season
Here, your kids will be in heaven, and the juniors' club has arranged everything to make sure they enjoy the best possible holiday!
Handicrafts
Twister
Indoor games
Outdoor games
Skittles etc.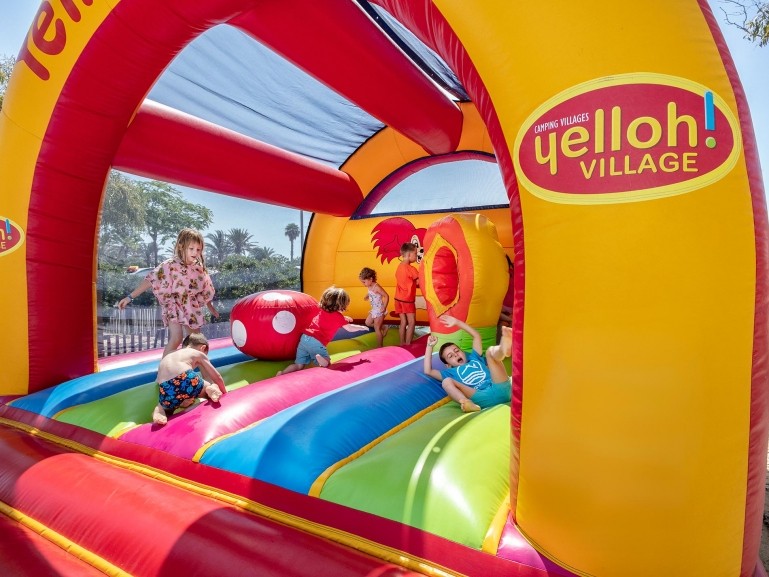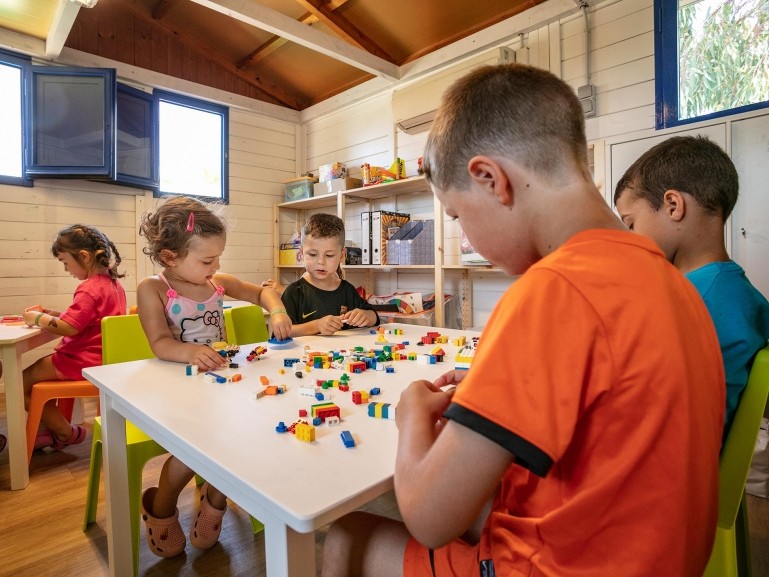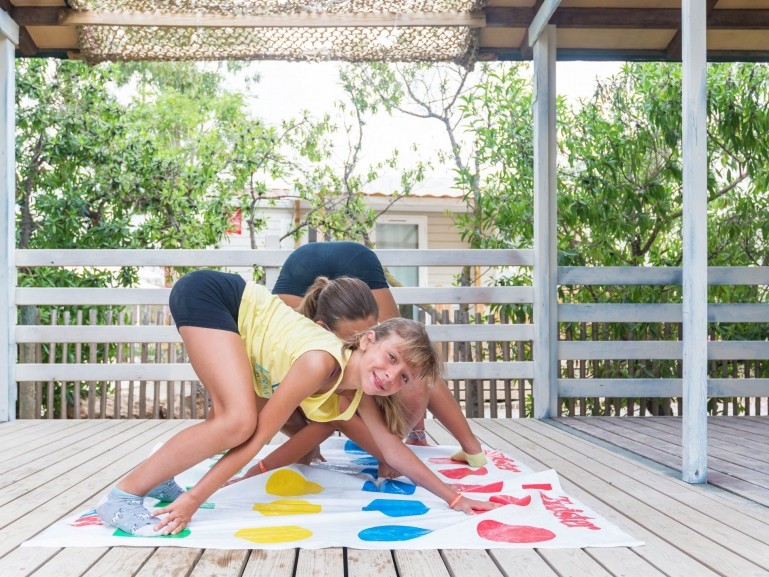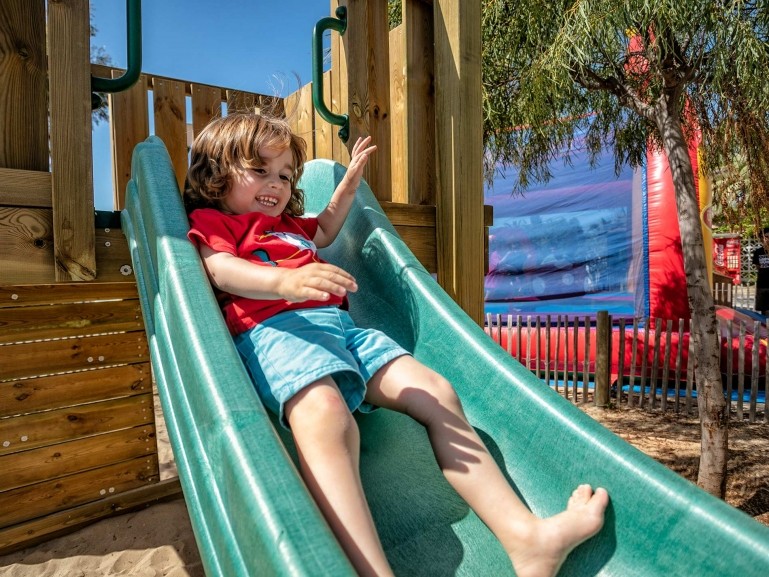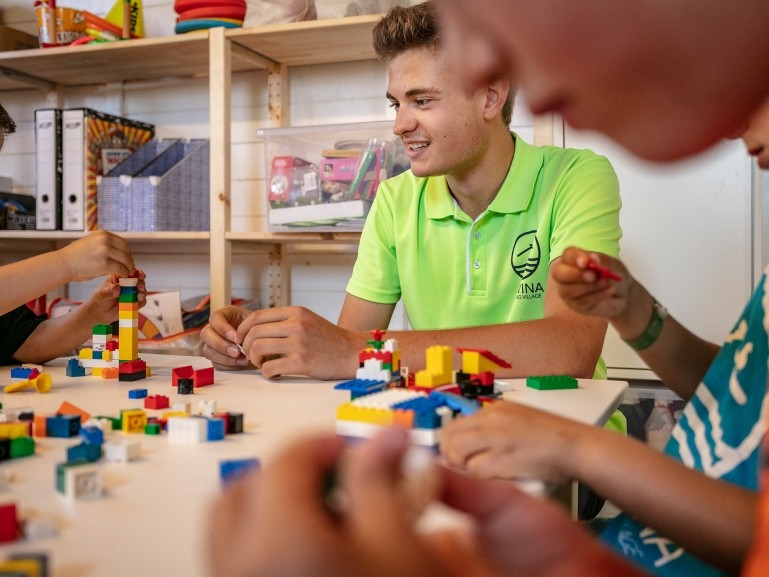 A campsites that's designed with kids in mind
At the Yelloh! Village Gavina, children have their own areas, including a games area with swing and slide, and an indoor room for handicrafts during the kids' clubs. And on top of this, as well as having the beach just a few metres away, little ones can go and splash around in the paddling pool to cool off, while older children can use the swimming pool and various sports grounds. 
Varied activities for everyone
During their holidays in Spain, your children and teenagers won't have a chance to get bored! Here, everything's in place to keep them as busy as possible, with outdoor games, skittles, darts, water-based games, sports tournaments and more. It simply won't be possible that they won't find something to suit them! 
Opening times of kids' clubs
Kids' clubs are open throughout the season.
Low season: 11am to 1pm and 4pm to 7pm
High season: 10am to 2pm and 4pm to 7pm. And don't forget to make it a date from 9pm to 10pm for the mini disco!
Ingrid's day, 9 years old
9am
Time to wake up, and I'll have to hurry as there's loads to do today! Mum is getting breakfast ready for my sister and me while dad has a shower.
10am
We're both going with mum to the kids' club: this morning, it's Twister! I love being able to play around with my friends!
12pm
Back at our cabin, we are getting ready to go off for a picnic on the beach which is right in front of us.
3pm
Time for our sandcastle competition! Dad's going to judge it. I really hope I win!
7pm
We're back home now, and this evening we are going to have a quiet time at the campsite and enjoy the karaoke! 
×