The Yelloh! Village campings mobile app will be your faithful friend during your camping holiday!
_
With the Yelloh! Village app, you'll be able to access all the information you may need during your camping holiday, as well as being kept up to date of new developments in real time.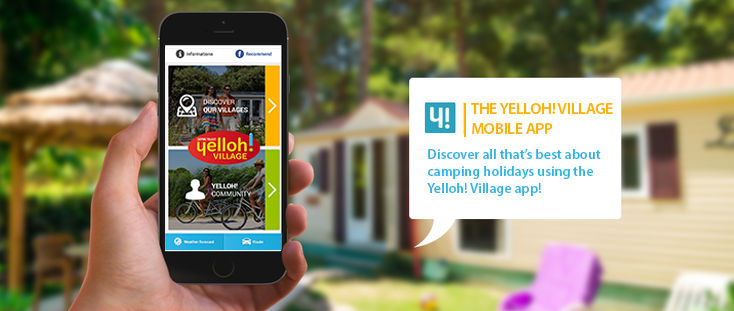 An all-in-one app in English!
It's never been so easy to book your stay:
Our app means you can see a list of all our villages with a detailed description of their facilities and accommodation options. Photos, information about campsite opening dates and facilities, availability and prices of accommodation etc. With the very latest version of the app, you can book your stay directly in just a few clicks!
Tip: turn your Smartphone around to landscape and you can see slide shows of all the villages!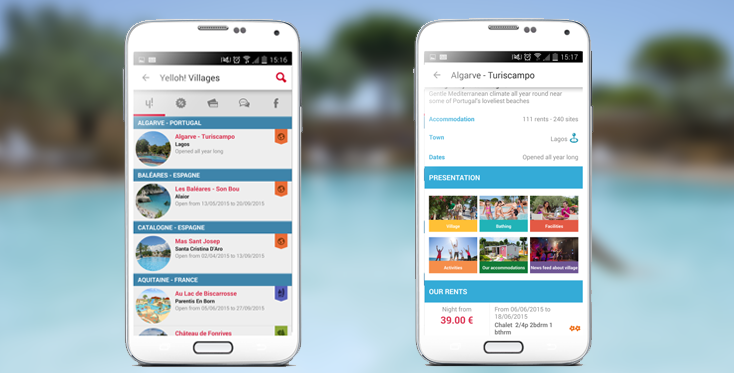 Easy to use and all sorts of information available in real time
This mobile app allows you to set up an account that will give you access to all sorts of community functionalities. So you'll be able to look at your campsite's activity programme and to register there, and to read and leave comments on the news thread of your village and the group, as you do on Facebook.
The best bit? A private area for chatting with other holidaymakers!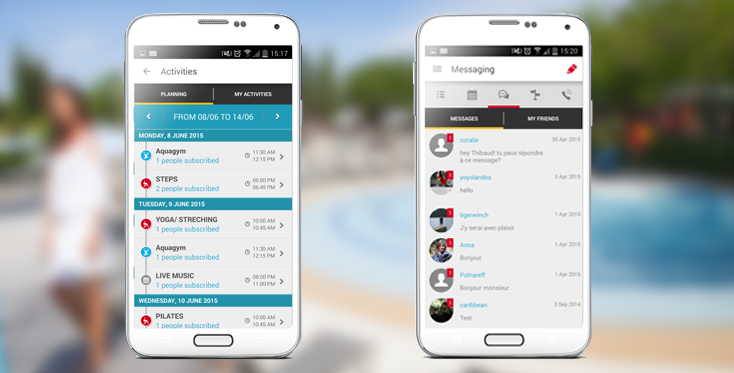 See what's on the Yelloh! Pass!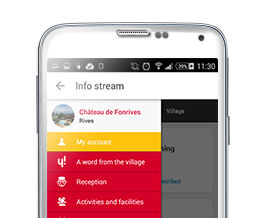 No longer any need to keep holding onto the campsite's welcome booklet, as all the information you need is available in the app!
opening times of facilities and reception, departure and arrival times
useful addresses and telephone numbers
places of interest put together by the Michelin Guide