The Yelloh! Village spirit: camping villages for your outdoor sporting and family holidays
_
Europe's finest open-air hotels!
For Yelloh! Village, stays in some of the finest open-air hotels is our genuine commitment!
And while each of our campsites is unique, due to their settings as well as to their aquatic areas and the activities available, all of them are subject to quality requirements and criteria contained in a 511 point charter!
So with Countryside everywhere, together with architecture designed to fit the environment, water in all its forms, amazing and top-notch comfort, warm and thoroughly professional service, activities for young and old alike, practical and accessible facilities and more, these are the values held dear by our Yelloh! Village and are what make them the finest open-air hotels!
Our values
Created in June 2000, Yelloh! Village is a network of camping villages which has become THE benchmark in top-of-the-range camping and caravanning in France, Spain and Portugal. Our Yelloh! Village campsites are committed to your satisfaction from your reservation to the last day of your stay. We offer you top-of-the-range services and activities with the extensive involvement of professionals. The Yelloh! Village spirit values both our professionalism and our wish to meet your expectations and has been the reason for our success. This is what counts with us:
The feeling of welcome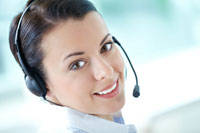 From your reservation to your welcome at the campsite we provide a high level of responsiveness. We help you to make the best possible preparations for your holiday with a clear, comprehensive internet site and a welcoming, multi-lingual call-centre offering advice and easier reservations. At each campsite your welcome will be personalised. Our smiling, dynamic teams will give you a convivial welcome. You will feel right at home!
The feeling of commitment
We are committed to quality. In our camping villages you will find top-of-the-range accommodation, stretches of natural and artificial water, play areas and quality equipment and outdoor swimming pools, either covered or heated. Our first-class infrastructure guarantees you a carefree holiday. Our competent, trained organisers will inspire your confidence through their professionalism and dynamism.
The feeling for nature and authenticity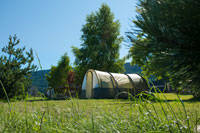 We offer you a protected environment with the optimisation of each site. We choose favoured natural sites; for we are preoccupied with the beauty of your holiday setting. Measures for respecting the environment are in place. We favour harmonious architecture, indigenous plants and selective sorting, as well as the discovery of the regions at times of sporting and cultural activities. We love our regions and invite you to discover them.
The holiday feeling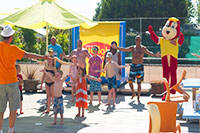 For a holiday in good spirits, we share with you our holiday feeling in offering you a large choice of outdoor activities and entertainment for everyone. Throughout the day, in the children's mini-clubs and the sporting activities or evening events for adults, our dynamic, smiling team invites you to join the party. Come and join in our various play and sporting organised activities! There will be something to suit everyone's taste!