Complimentary nights in Yelloh! campings thanks to our loyalty card
_
Join the Yelloh ! Plus loyalty programme !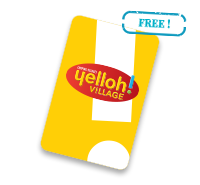 To join the Yelloh! Plus programme, just ask for your loyalty card, which is free of charge and for which you are not obliged to make any purchases:
I would like to receive the loyalty card
The card has no expiry date and is valid from whenever you spent a holiday in one of our camping villages any time during the next 3 years.
* Terms and Conditions of the Yelloh! Village Loyalty Program
Even more benefits
Lucky Yelloh! Plus loyalty cardholders enjoy the following:
Each time you purchase a stay, you are credited with points that you can put towards any kind of accommodation (excluding accommodation) on your next trip to any of our camping villages (except from 1 July to 31 August and during the French school holidays at Christmas and in February (zones A, B, and C)) for the Yelloh! Villages that are open during the winter.
You can also save up your points for a site in one of our many camping villages, stay in a higher category of accommodation, donate your points to a person of your own choice or even save up more points on future holidays.
You will receive the Yelloh! Village newsletter and can take advantage of promotional offers in all our camping villages.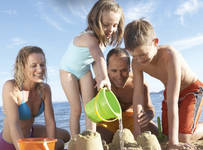 Testimonial
"This summer we spent 2 weeks on holiday in a Yelloh! Village and, as a result, we amassed quite a lot of loyalty points. So we're going to make use of them next spring, to treat ourselves to a more luxurious rental unit near where we live. Thank you Yelloh! Village!!"
LUCILLE AND ARNAUD
How does it work?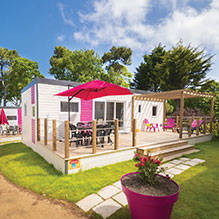 The number of points accumulated is the same whatever the period of your stay and points are automatically credited to your card 16 days after the end of your stay. Don't forget to have your loyalty card with you when you book your next trip and when you arrive at your Yelloh ! Village campsite.
For further information, please see the FAQ page
Book with Yelloh! Plus points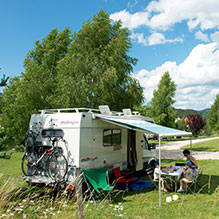 To find out the number of points on your account:
The Yelloh! Village reservations centre : +44 (0)203 499 5739
The camping village where you obtained your card
Via e-mail by subscribing to our monthly newsletter.
You can also make a booking enquiry through the Yelloh ! Village reservations centre or by contacting the Yelloh! Village of your choice directly.
*Depending on availability at the time of your booking request (specific rooms allocated to Yelloh Plus loyalty scheme).
"My Account" area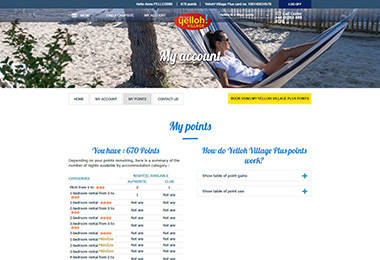 As a Yelloh ! Plus loyalty cardholder, you are a special client and can access your points balance and make bookings with or without Yelloh! Plus points at any time.
On these pages, you can:
manage your personal information
follow the movements of your points balance
request bookings using your points
contact us more easily
and discover lots of other things to do on your pages!
Have we persuaded you?
Please just ask for the Yelloh! Plus card to enjoy all sorts of benefits provided by the programme!