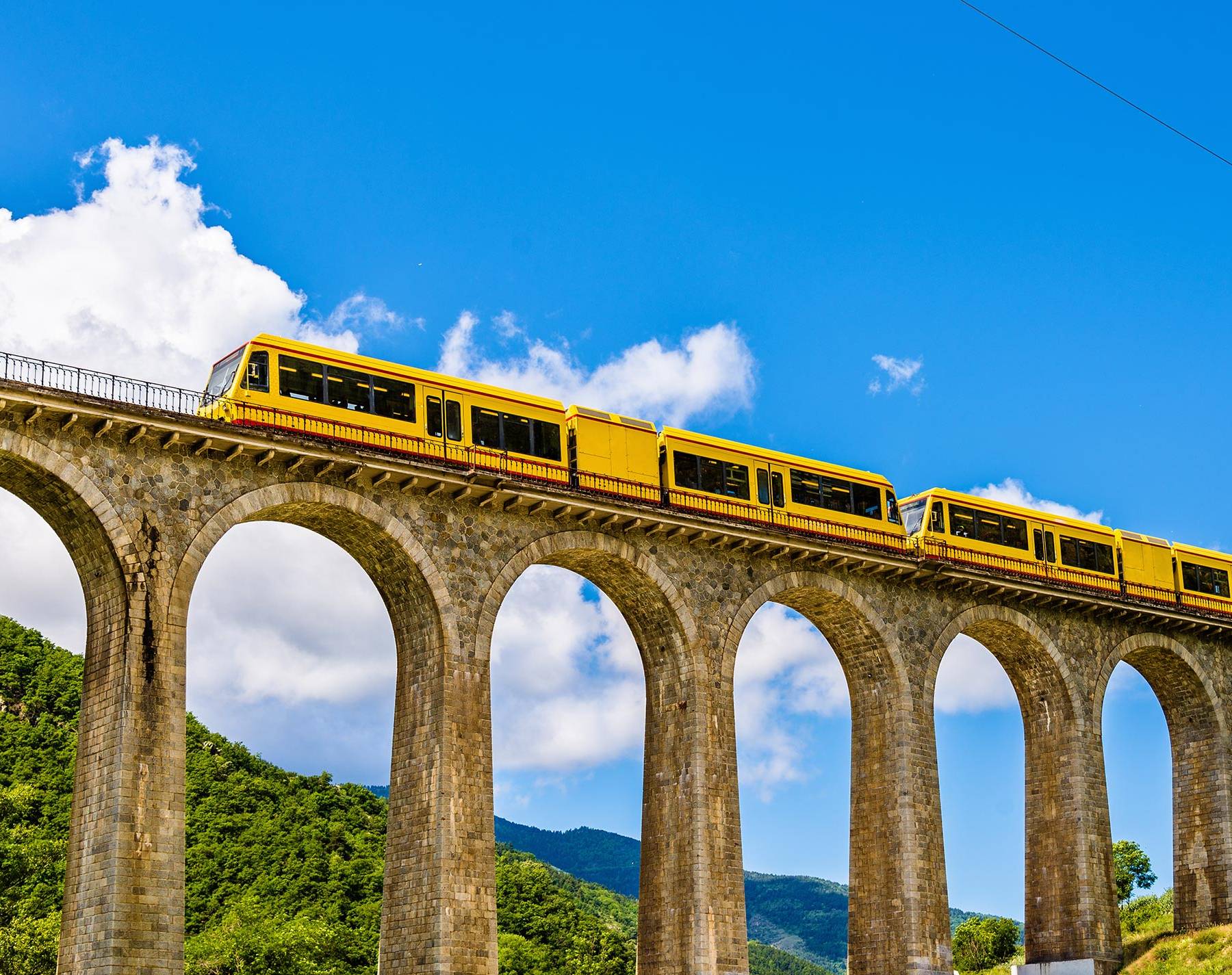 Camping Little Yellow Train
Step aboard the Little Yellow Train for a trip you'll remember for a long time to come, travelling through the wonderful scenery of the regional nature reserve of the Pyrénées Catalanes!
The Little Yellow Train has now been running for more than a hundred years through the landscapes of the Pyrénées Catalanes. So come and be part of this tradition as you step aboard and find a really unusual way of exploring the region! People of all ages will love this train, which is known as the Canary, with its yellow colours of the Pyrénées Orientales.
With its open-top carriages and carriages with windows, you'll be able to see the proud mountains, the breathtaking bridges, highly impressive tunnels, wild and open spaces, precipices, tall cliffs and little villages, full of local character.
You'll be able to enjoy a panoramic film right before your eyes, with the landscapes of Cerdagne in the background. It'll be something you'll remember for a long time to come! 
Other availability
Campsites closed during this period
×