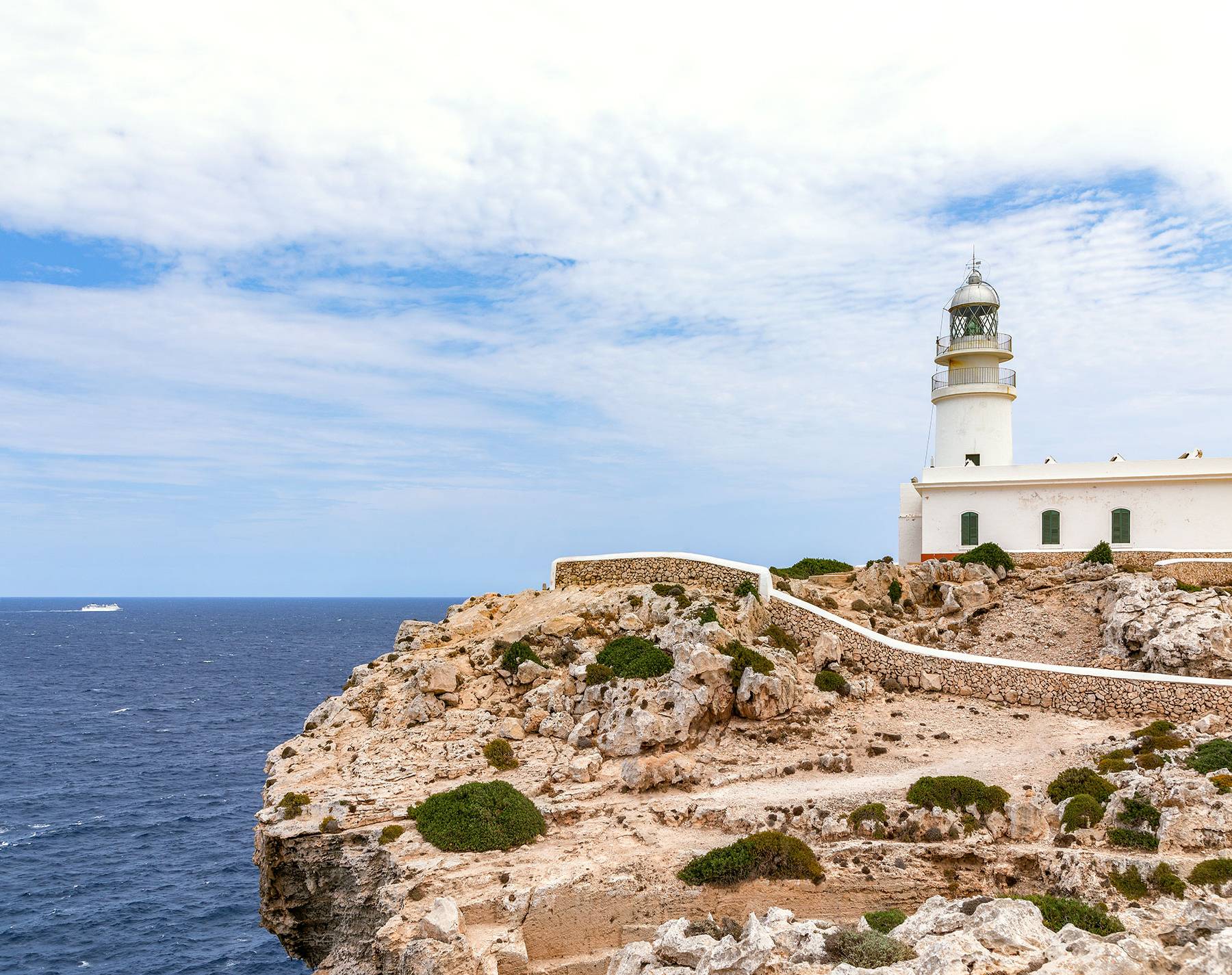 Cape Cavalleria, a must
In the north of Menorca, Cape Cavalleria offers landscapes, beaches, ruins and the oldest lighthouse on the island! Set out to discover this unique site!
Zoom on Cape Cavalleria
On a 90-metre high cliff stands the oldest lighthouse on the island of Menorca, built in 1857. Open to visitors during the day and at night, it offers a magnificent panoramic view over the island. The beach is famous for the red colour of its rocks and its mud used in body treatments.
On the programme?
Take a tour of the beach, a 2-minute walk from the car park, for a well-deserved swim, discover a cave and admire the tiny neighbouring island of Porros, tour an ecomuseum (during the tourist season) to retrace the site's history, or visit the lighthouse, the pretty natural port of Sanitja, or the tiny Cala Viola surrounded by cliffs. Not to mention its sunsets and the untamed beauty!
Other availability
Campsites closed during this period
×