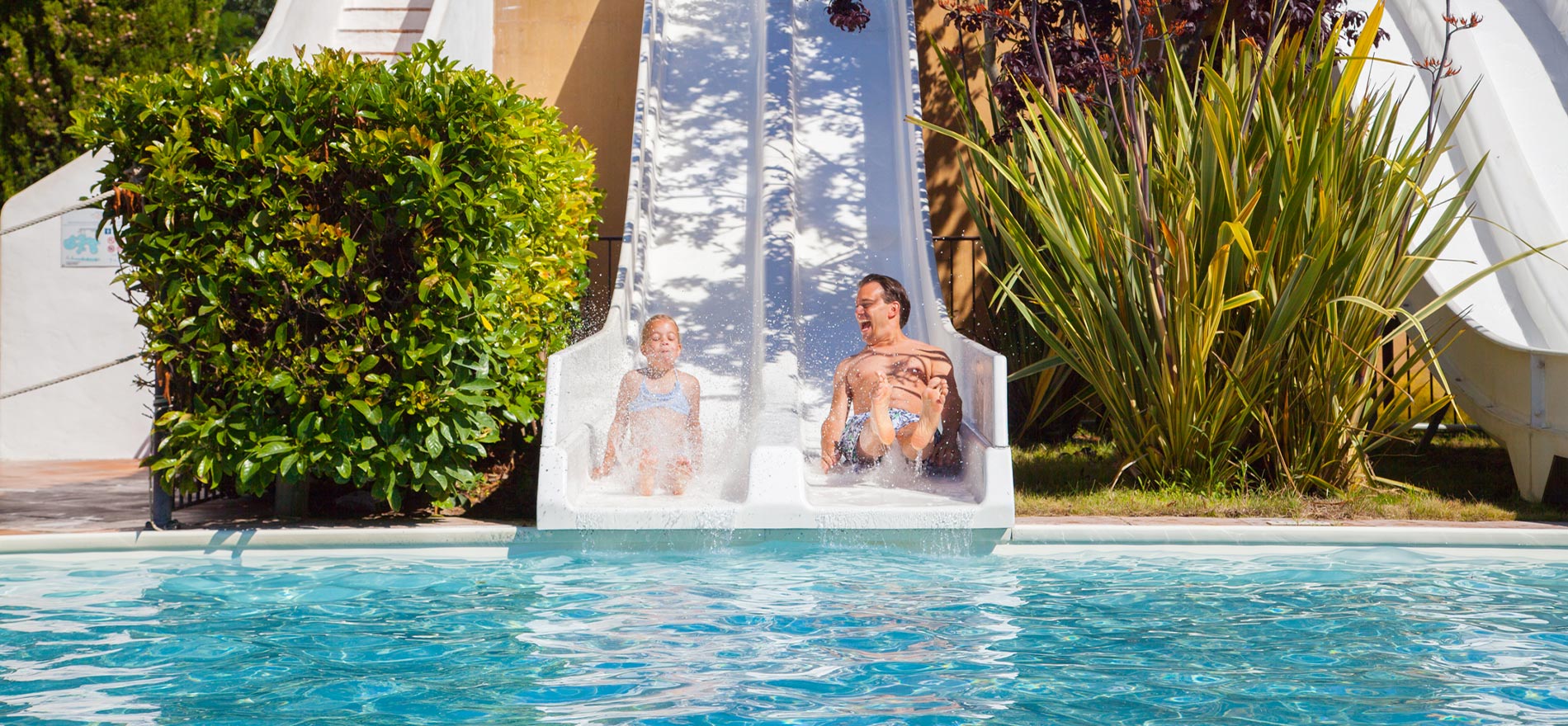 Let me dream that I'm ten years-old again
If we love camping, it's because it's such a complete change from everyday life and lets us reconnect with nature, but also, and above all, because it immediately allows us to become kids again... as soon as we arrive! Here are just a few examples...
The doll's house
Even when you choose well-equipped camping with every comfort, childhood is never far away. The spacious, comfortable chalets and cottages give every impression of being giant doll's houses. Everything perfectly arranged and as pretty as a picture!
And then there are the tree-houses! Awesomely comfortable, they'll whisk you straight back to that time when, along with all the gang, you dreamed of building a secret hideaway in the forest...
And as for the camping stove, miniature salt and pepper pots, plastic or bamboo picnic cutlery, it's just as if you were once again serving up a meal for your collection of dolls and teddy bears. It only takes a few seconds and you're back in your childhood again, don't you just love it?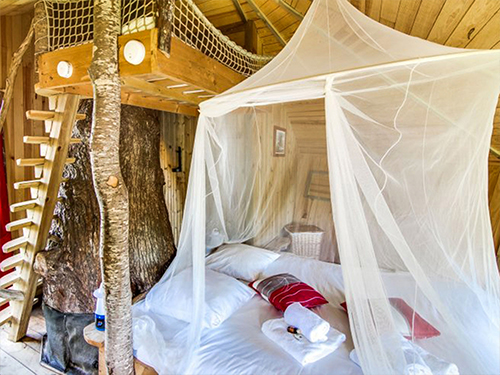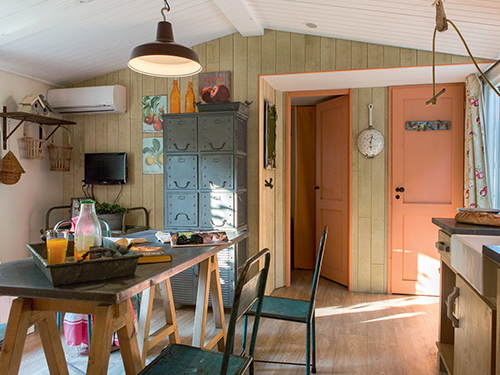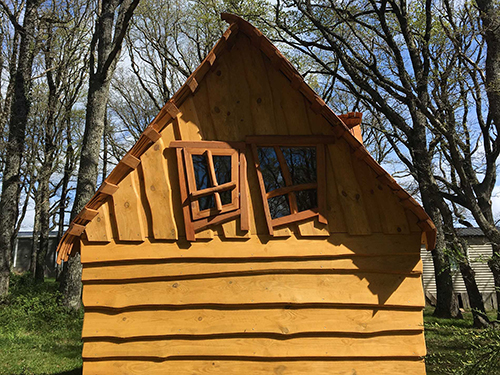 The quick

dip
And then of course there's the all-essential swimming pool! The one that had you dreaming when you were little. Remember? When you could spend hours in the water, until the ends of your fingers went white and wrinkly! You loved diving and found it even funnier if you managed to splash your friends as you hit the water...
In fact, thinking about it, nothing's really changed, has it? The only difference today, is that you no longer need arm bands and a rubber ring, and you also love lazing on a sunlounger after your quick dip in the pool!
So go on, wind the clock back and dive straight in! And with a little bit more effort, you could even organise a grand handstand competition!
The big

splash

Remember when the absolute must was to spend the whole afternoon in an aquatic park! You dreamed of it all year long, and once summer arrived you thought of nothing else! The incredible waterslides and those pools with water jets, it was heaven on earth!

And today, it's just the same! But there is of course one all-important advantage: the aquatic area is now part of the campsite, just a few metres from your pitch. Crazy sliding and madcap diving, water games and shooting down with a rubber ring... all for you!

Just wait and see, as soon as you spend your first day in a Yelloh! Village aquatic area, all those memories will come flooding back.
The ice cream break
The only time you were happy to get out of the water, was when your parents bought you that delicious ice cream!
A cornet with two scoops: vanilla and chocolate. Or maybe vanilla-strawberry, it all depended. And even today, it's unthinkable to spend an afternoon at the swimming pool or in the aquatic area without stopping for an ice cream in the middle of the afternoon!
Festive fun evenings
And then there were those party evenings, with the neighbours, all the mates... Camping conviviality at its very best! With Yelloh! Village, relive those fabulous moments with all the entertainment, costume parties, dances around the swimming pool and, you'll see, it will still have that sweet taste of childhood...
×