Drinks all round!
As part of our series "the owners who go the extra mile", we're off to meet Yann who puts the accent firmly on originality and surprise with his "pop up" cocktail parties... organised on the campsite pathways! An idea that is nothing if not convivial and adds a generous dose of good humour to the holidays!
The guests,

that's you!
The sun is slipping gently towards the horizon at the camping Yelloh! Village Le Brasilia in Canet-en-Rousillon, Pyrénées-Atlantiques. After a glorious day at the beach, the holidaymakers have swapped sand and salt for the scent of shower gel and Monoï oil. A balmy evening mood is in the air.  It's that special hour, time for a game of pétanque and to start preparing dinner... And then, suddenly, the campsite pathways seem to come to life.
Incredible! The campsite staff have arrived, just like that, for a surprise drinks party! All the holidaymakers are invited and each time it becomes a fabulous moment of impromptu fun and sharing. Everyone chats, glass in hand, swapping memories and getting to know one another. The talk is of anything and nothing, but above all, it's smiles and laughter all round! In short, a brilliant idea.
Conviviality,

that's Yelloh!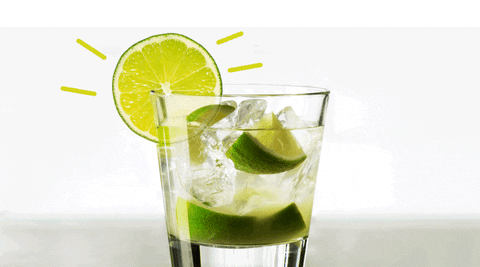 "To surprise with a friendly little gesture, going to meet the holidaymakers rather than leaving them to come to us, and creating a real feeling of getting together", that could sum up the original idea suggested by Yann, campsite manager.
So a few years ago, with Benjamin, the entertainment manager, and the rest of the team, they decided to launch this ritual that does so much good. Mascots, organisers and refreshments, all the ingredients are there to end the day in style. This unusual tradition was born of the self-evident fact that the campsite is above all a welcoming and convivial place. Reaching out to the campers at that magical cocktail hour could only be a good idea.
And it certainly hit the target: everyone loves it. As this fun and festive parade moves along the campsite paths, good humour spreads with it, everyone joins in the giant aperitif and the campsite becomes nothing but joy and laughter. 
You'd like a glimpse of these unique "pop-up" cocktail parties?

The video is right here:
×